OPPO ties up with 'YouWeCan' Foundation to bring happy cricket moments to cancer cured patients
2016-05-21
Mohali/Chandigarh, 15th May 2016: As part of the ongoing campaign "Game On, Selfie On" to raise awareness on cancer, OPPO, the leading technology brand invited 17 cancer survivor children from Delhi's Rajiv Gandhi Cancer Institute & Research Centre (RGCIRC) along with YouWeCan Foundation to witness Yuvraj Singh's home ground match on Sunday in Mohali. The ace cricketer Yuvraj Singh met the children before the match started and spent quality time with them. This is OPPO and 'YouWeCan' Foundation's second initiative to raise awareness on cancer survivor children.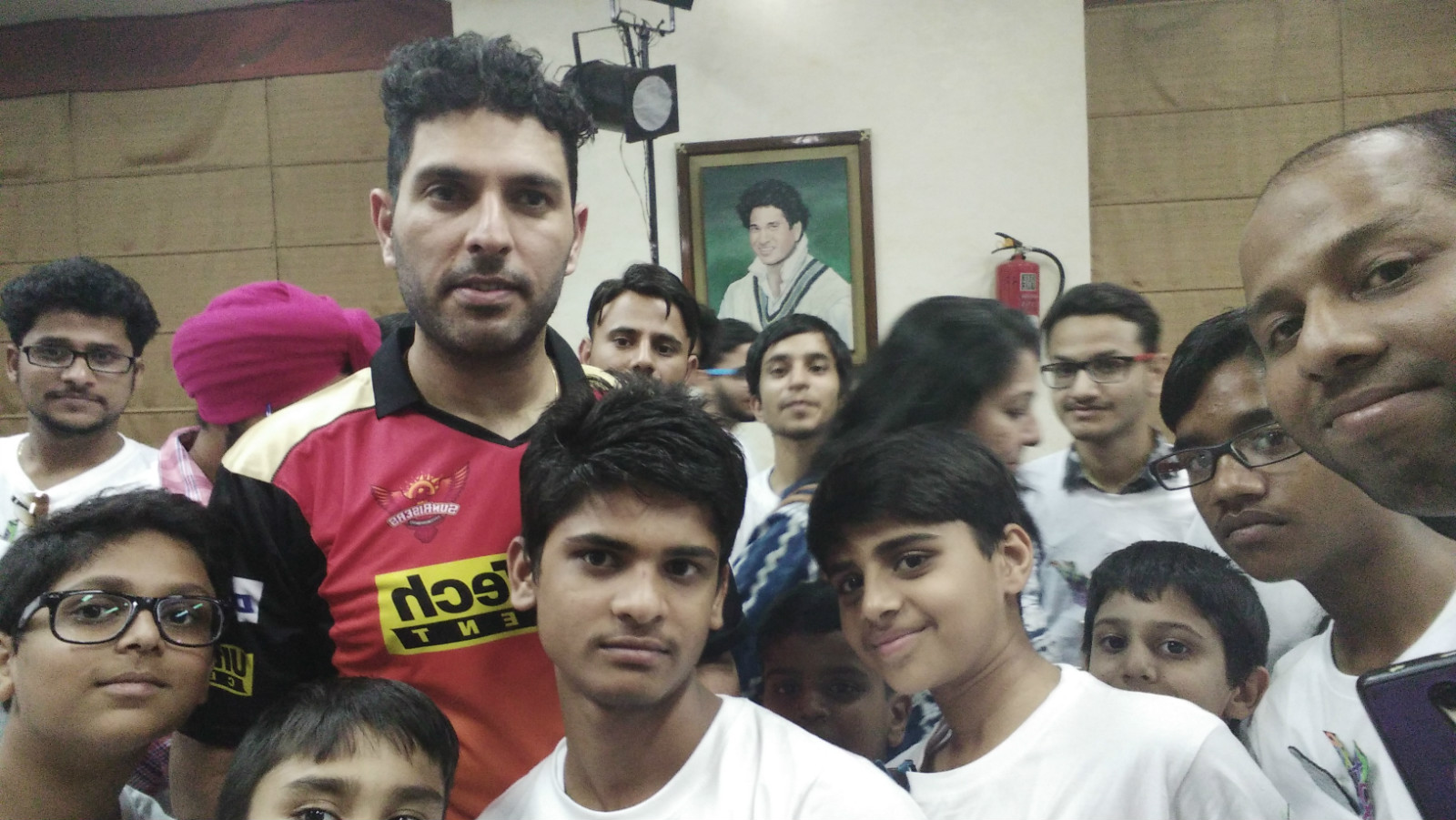 OPPO's initiative was designed to instil hope and confidence among children who have gone through the ordeal of cancer and survived. For children, who got an opportunity to meet with cricketing icon Yuvraj, this was a dream come true, which they would relish forever. YouWeCan Foundation along with RGCIRC is also running a program "TogetherWeCan" where education of 100 cancer survivor kids for 5 years shall be taken care of.
"I've had such a wonderful experience interacting with the kids and be a witness to their strength, courage and energy which is almost viral, and as I have inspired many they have inspired me in the same way", said ace cricketer and OPPO's First Sports Ambassador for this cricket season, Yuvraj Singh.
Mr. Sky Li, OPPO VP, Managing Director of International Mobile Business and President of OPPO India, said, "Our initiative has only gone bigger than what it was since its inception. We are grateful to "YouWeCan" Foundation for joining hands and trusting in us to help build awareness and facilitate cancer cured and create a difference".
Dr Gauri Kapoor, Director Paediatric Hemato-Oncology, RGCIRC said, "For children, this experience is rewarding and would give them further strength to move on. YouWeCan is contributing immensely on creating awareness about cancer and we are glad to join hands with the Foundation in the same."
OPPO's ongoing "Game On, Selfie On" campaign aims to generate sustainable conversations on social media platforms and push audience, especially millennials, in spreading awareness through its creative campaign. It was launched with a series of social media posts on facts about cancer on 30th April. The more these posts are shared by users on their personal networks, more will be the level of awareness.