The Technology Behind OPPO Find X2 Series' Linear Motor
Overview
Find X2 adopts the largest X-axis linear motor out of the Android brands and provides the most vivid vibration feedback. 4 levels of vibration can be used in 8 scenarios including typing, setting switches, off screen gestures and using the calculator and compass. The large-scale X-axis linear motor hidden behind the screen has brought a vibrating pulse to the Find X2 Pro. Each interaction between your fingertip and the screen will be rewarded by its delicate, elegant and smart feedback.
Product Selling Points
● Its customized X-axis linear motor has the largest size within current Android mobile phones (at 8mm x 15mm x 3mm.). This provides the most vivid vibration feedback.
● Its delicate vibration experience enables users to experience and enjoy various levels of vibration in 8 different scenarios.
What Have We Achieved?
● In basic vibration scenarios (such as using navigation keys, typing, dialing, and so on), Find X2 has richer and smoother vibration effects and more tactile feedback. Thanks to its X-axis linear motor, vibrations are shorter and crisper, providing users with a better experience.
● When ringing, the phone vibration and the ringtone will have a uniform rhythm so as to provide users with better experiences in reminder related scenarios such as phone calls and messages.
● In gaming and other heavier scenarios, Find X2 provides different vibrations for different scenarios to achieve real-time, correct and smooth vibrations, making each user's gaming experience more immersive.
● Throughout the R&D process, we have accumulated varied data concerning vibration effects in different scenarios. In future, we will be able provide more vivid vibrations and tactile feedback for more scenarios.
Why Have We Done This?
● Because more delicate, smooth and rich vibration effects can provide mobile phone users with better experiences.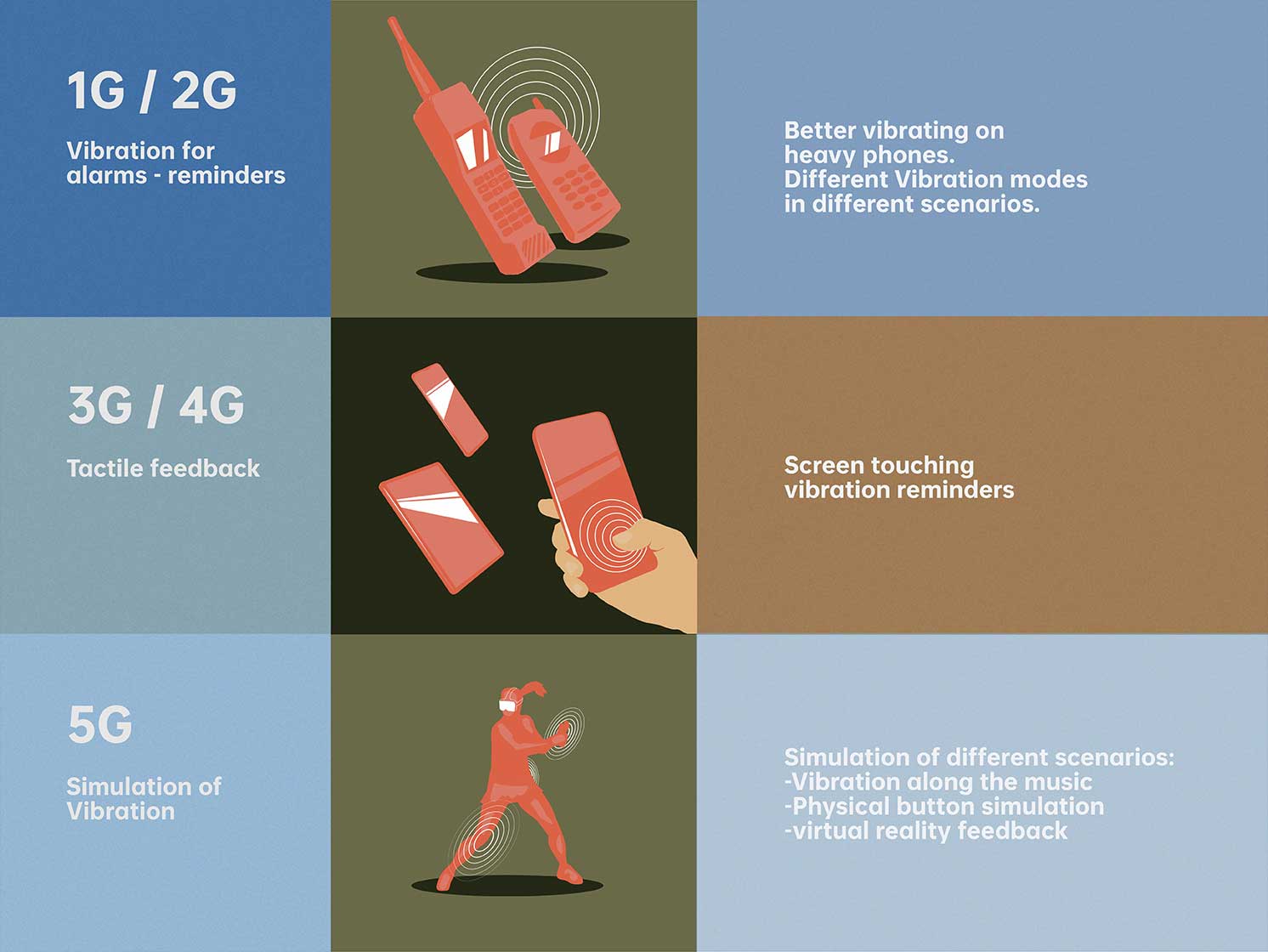 ● Compared with rotor motors whose vibrations are sluggish, linear motors can provide users with better vibration experiences.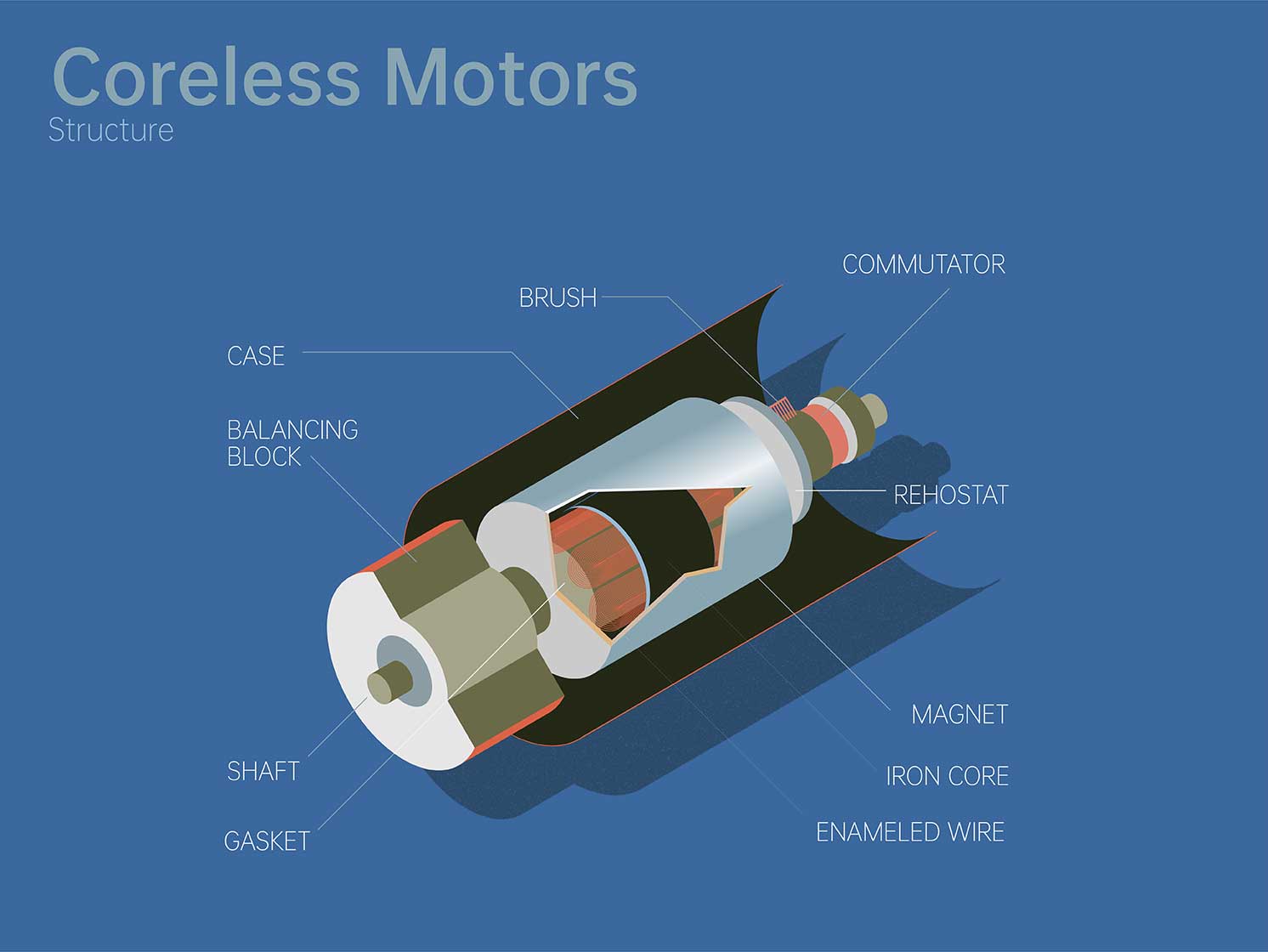 How Have We Achieved This?
● During the early R&D phase, we communicated with motor suppliers to fix the problems existing in the previous generation of motors. We achieved the desired effects by simulating more than 10 motors and adjusting their size, resonance frequencies, and spring stress,. Based on that, we customized a motor that has the largest size among the mainstream X-axis linear motors used by current Android mobile phone brands. Its vibration intensity is increased by 11%, and the stress on the spring is reduced by 13%. Compared with the previous generations, the new motor's performance and reliability are significantly improved.
● At the beginning of the project, we made modifications on the old model and the customized model and conducted a series of tests to ensure that the motor's position is optimal and will bring users the best vibration experience.
In addition, to guarantee the consistency of the vibration experience, we have introduced chip automatic calibration on the short vibrations so that the short vibrations quickly start and stop. In scenarios such as a long ringtone, Find X2 will identify the audio stream and generate corresponding vibrations to make the user's experience more vivid.
During the debugging phase for basic scenarios, to maximize user's experience, our product managers and sound designers worked together to check the vibration effect of each ringtone. Meanwhile, we have conducted three rounds of formal subjective evaluations on vibration experience in various scenarios and completed 8 rounds of adjustments. In the end, we matched 80 types of waveforms, bringing users excellent vibration experiences in hundreds of scenarios.
● During the trial production process, we used hundreds of testing devices in thousands times of aging and drop tests to ensure that linear motor can still work correctly over its lifetime, and to guarantee that the final product can meet the user experience requirements.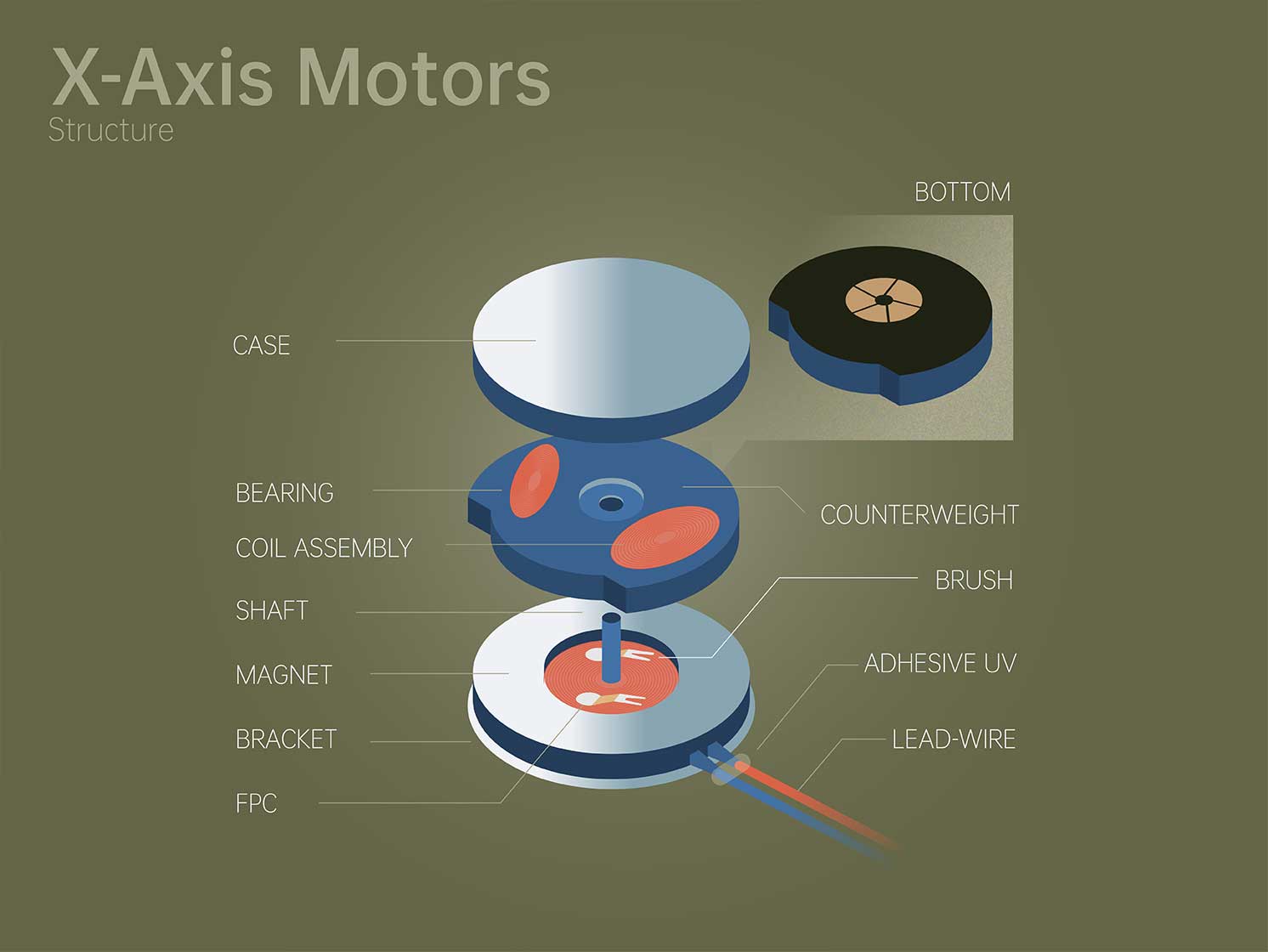 Position in the Industry
● Find X2 adopts the largest X-axis linear motor out of the Android brands and provides with the most vivid, delicate and smooth vibration effects.
Rotor motors and Z-axis linear motors are the most mainstream motors within the mobile phone industry, whereas X-axis motors of multiple specifications are mainly used on flagship models.
● Thanks to our additional high-voltage driver IC, Find X2 can provide richer short-vibration effects, making this another outstanding feature of Find X2. Our improved ringtone effects give users a better experience when receiving phone calls and messages reminders.
● During gaming scenarios, our algorithm can identify the audio stream and generate corresponding vibrations to further enhance the user's immersive experience during the game.