OPPO Find X2 Series: Top Grade Materials and Touchscreen Experience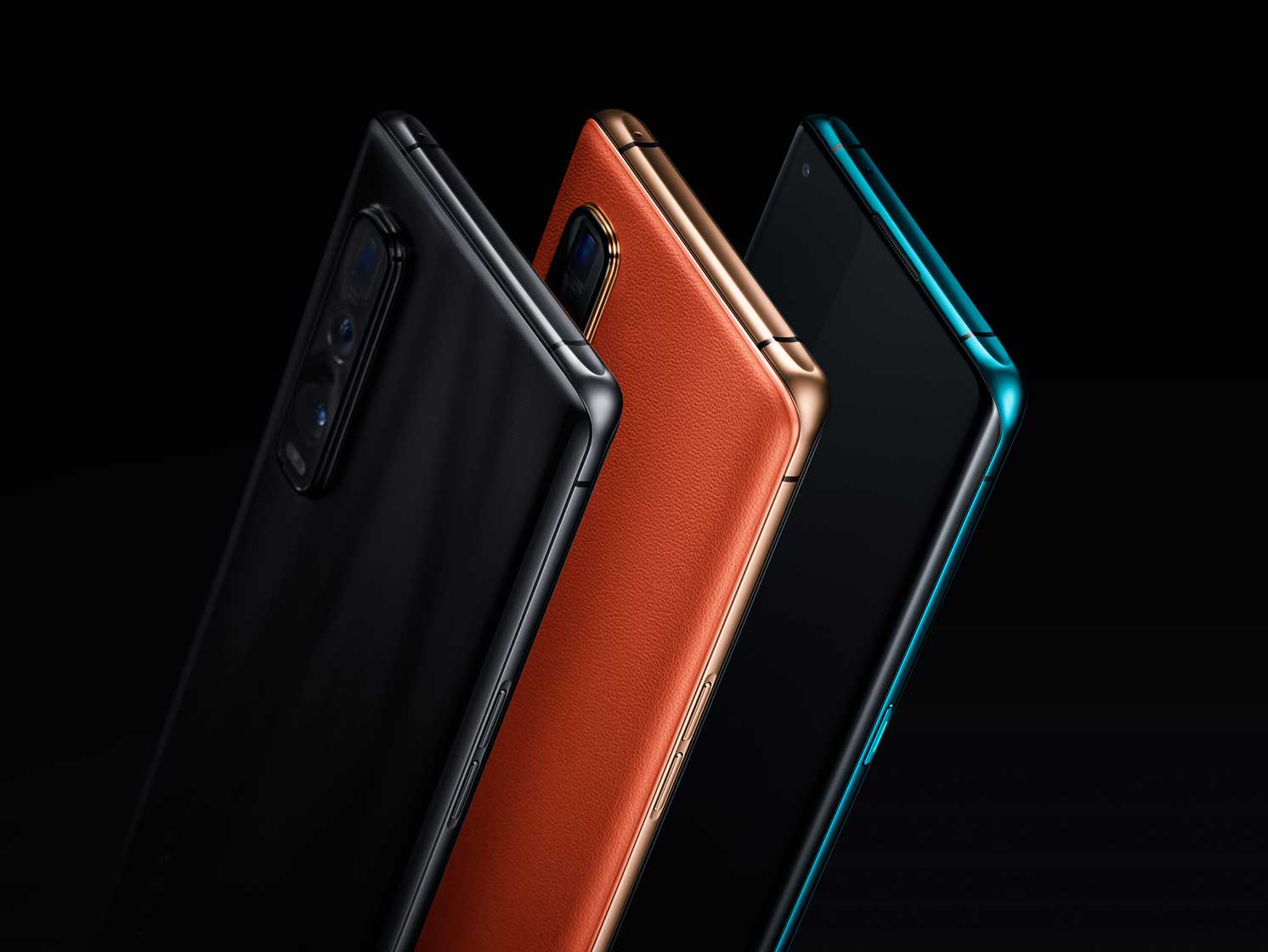 OPPO Find X2 Series has three finishes with different materials and aesthetics to choose from – including ocean blue glass, orange vegan leather, and black ceramic editions. Each design is carefully thought out and manufactured to feel smooth and comfortable in hand, in order to best complement your OPPO smartphone experience.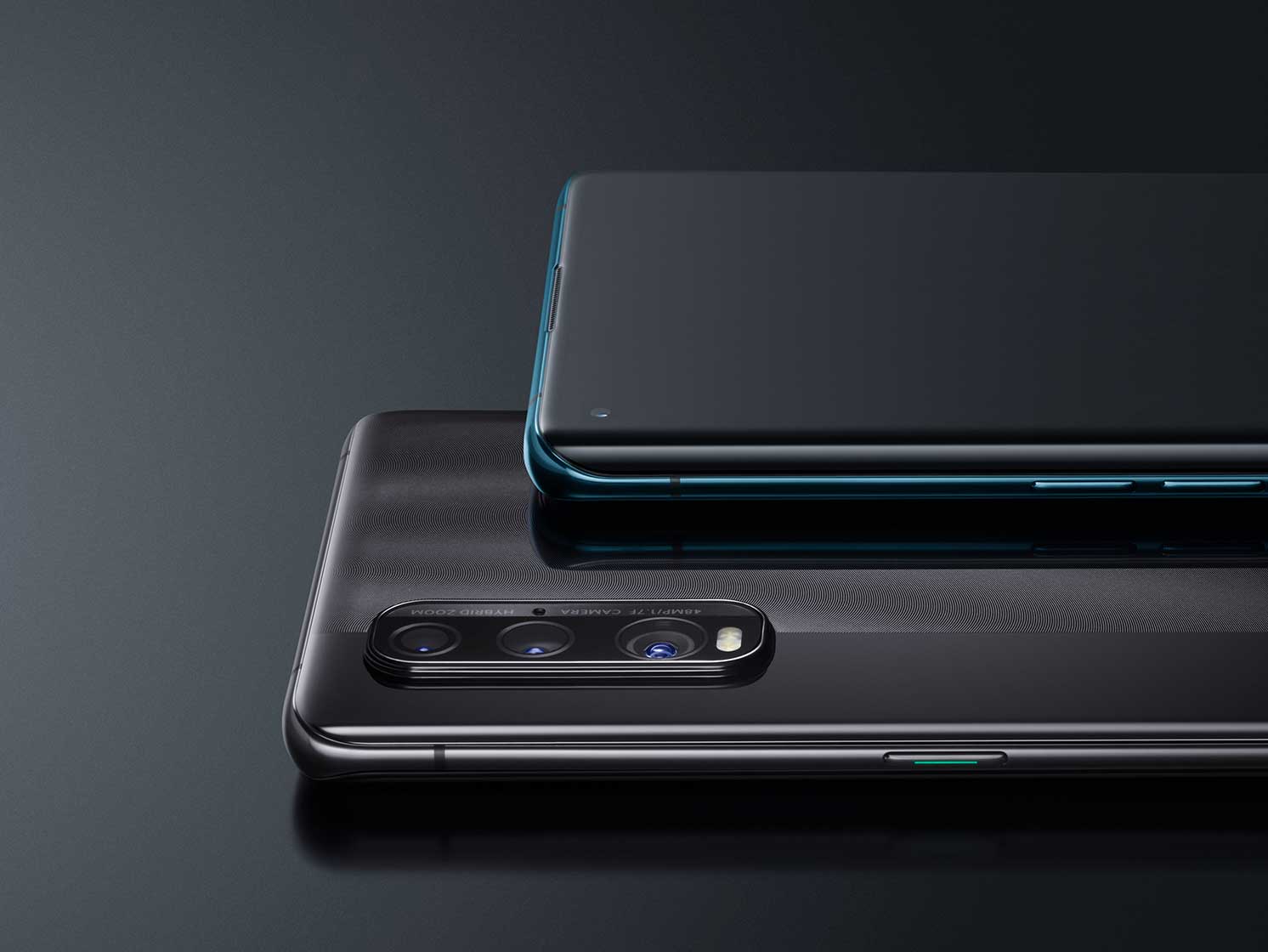 Black Ceramic on OPPO Find X2 Pro and OPPO Find X2
The ceramic edition of Find X2 Pro features a new grating texture design which is based on high-density ceramics made of composite zirconia, created through a micron etching process. Thanks to intense polishing, the resulting surface of the Find X2 Pro Black Ceramic model is smooth as silk, anti-slip, and anti-fingerprint.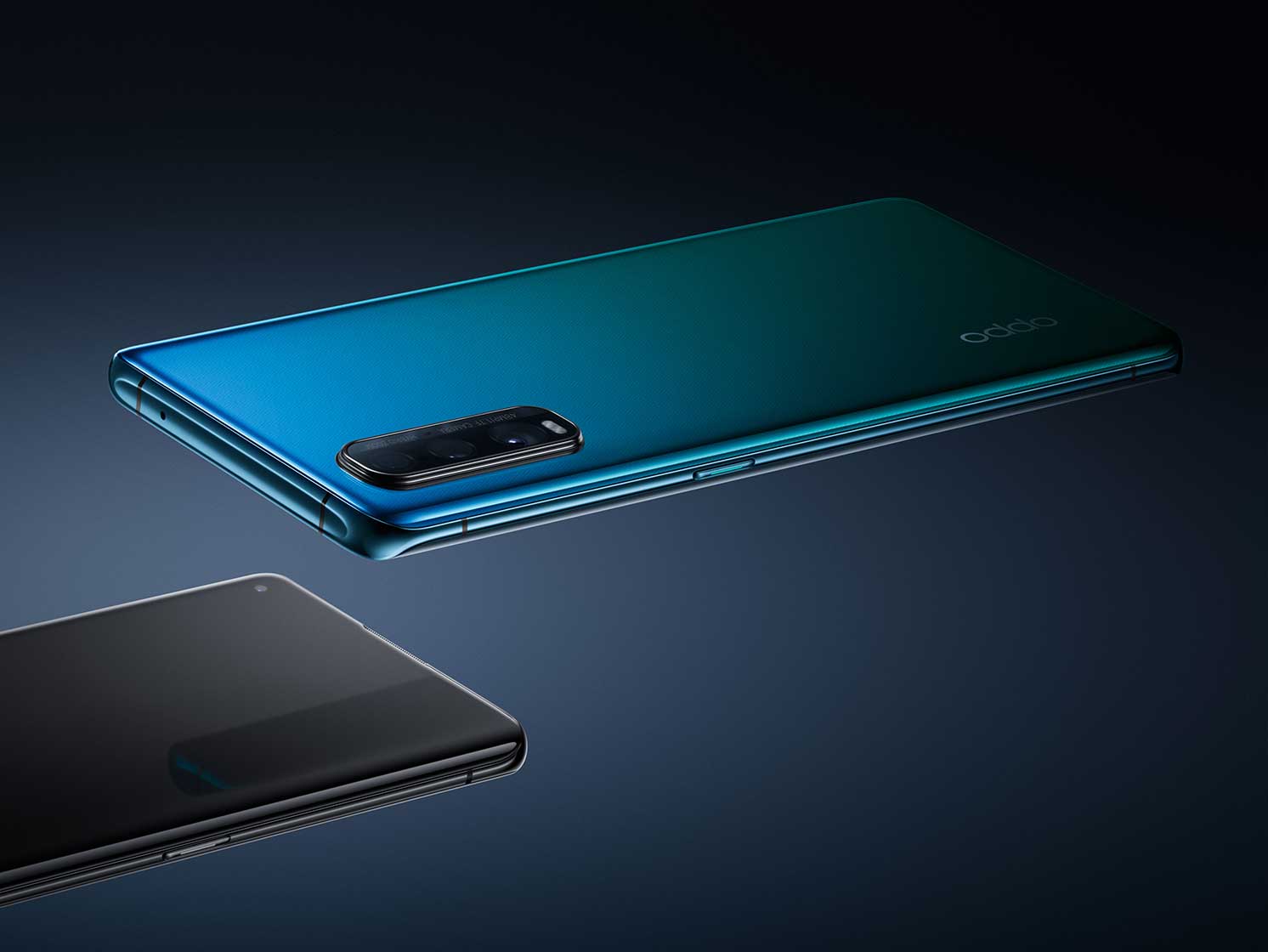 Ocean Glass on OPPO Find X2
By incorporating a water ripple-like pattern effect under its deep blue glass panel, this model of the OPPO Find X2 holds an elegance similar to that of light reflecting on the ocean. Manufactured with a special vacuum plating technique the color shimmers differently depending the angle you're viewing it from.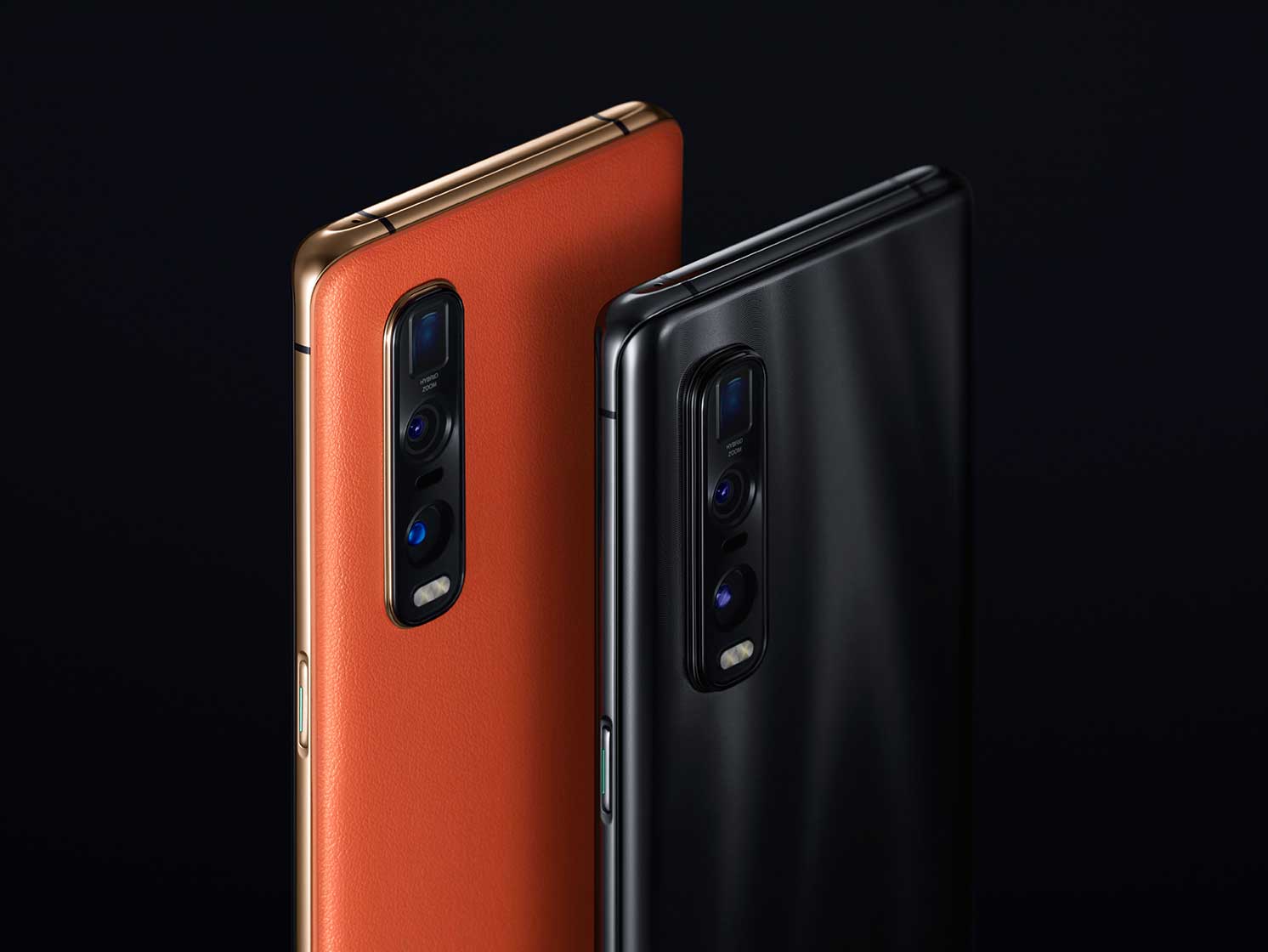 Vegan Leather Orange on OPPO Find X2 Pro
The vegan leather edition of Find X2 Pro adopts top grade, environmentally friendly vegan leather material which is supple and velvety to the touch. Its unique color makes it stick out from the pack and enhances the experience of holding and using OPPO Find X2 Pro.
OPPO's fine microfiber vegan leather adopts the highest quality control production in the electronics industry – it's waterproof, oil-proof, heat and humidity resistant, and durable against general wear and tear.
"The Find X2 Pro I was sent for review uses a back made of vegan leather, which adds to the premium look of the device. It feels great in the hand. It's not nearly as slippery as glass, so you don't have to worry about it sliding off the table. Moreover, if you drop the phone and it lands on its back, you don't have to worry about the back shattering." Android Authority, March 15, 2020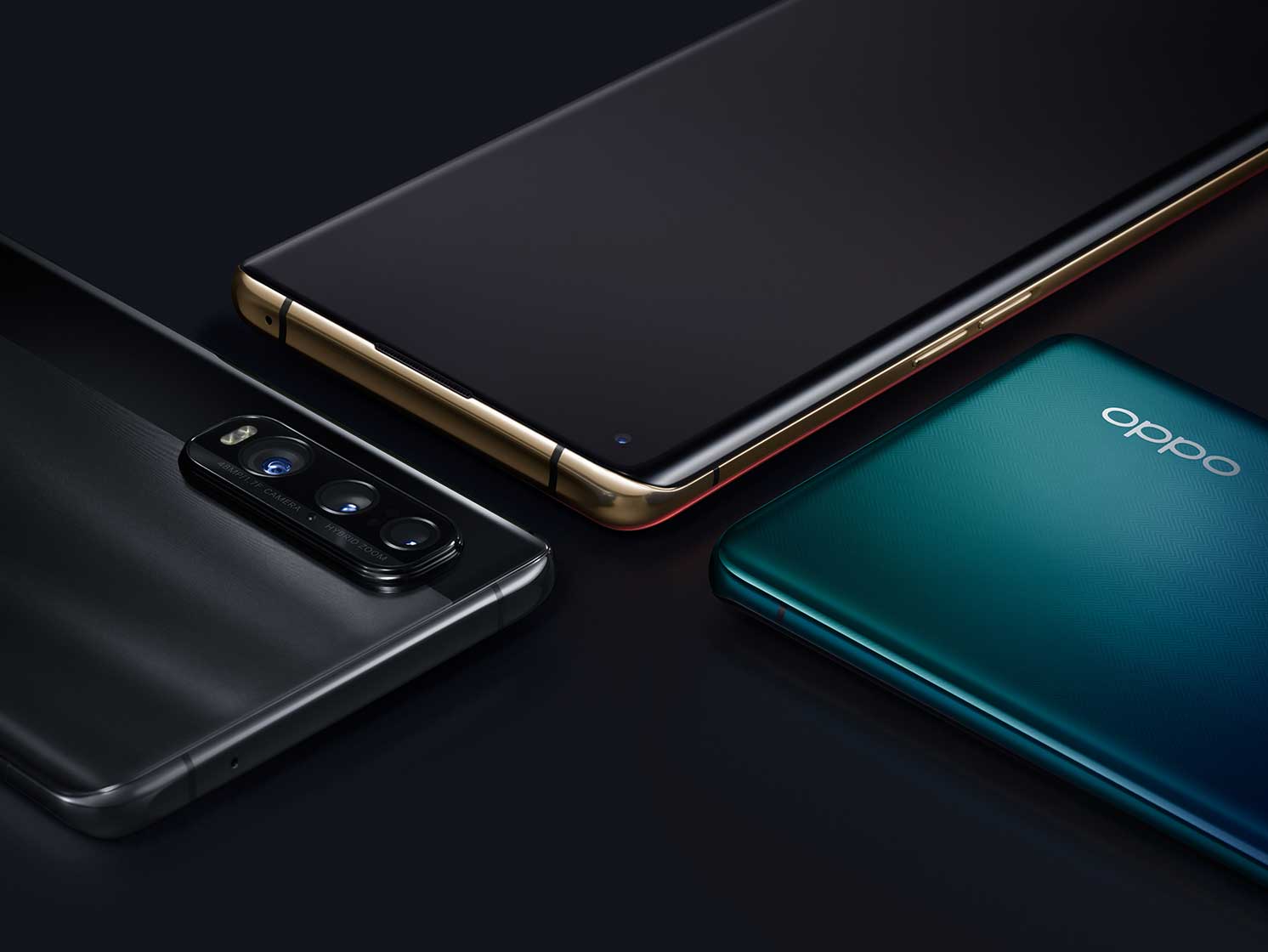 Touch and Feel with OPPO Find X2
The materials used in OPPO Find X2 series greatly complement its exceptional touchscreen experience. OPPO Find X2 not only features a 120 Hz screen, but also has a 240Hz touch sampling rate, enabling your touch inputs to be more responsive and accurate than ever before. Touch and feel does not only apply to the finish but even day-to-day functions such as gaming.
OPPO Find X2 series has also pushed the envelope much further in regard to vibration haptics. Vice President and President of Global Marketing Brian Shen has stated that in the 5G era:
"A variety of touch and feel in a more human sense needs to be applied and vibration can interact differently with experiences, gaming, apps and more to take things to another level."
The materials and feel of our devices are only about to get increasingly more important as we enter this inspiring new era of 5G.