Innovation Means Solving Small Problems, Every Day
Creating new technologies isn't just about moments of inspiration. Instead, at OPPO we ask a simple question: what challenges can we solve in people's lives? Then we get to work on coming up with answers.
Innovation relies on us constantly pushing boundaries just a little further. That's why we've applied for more than 45,000 patents around the world, and have had 17,000 of those patents granted already.
Each member of OPPO's 10,000-strong R&D staff—wherever they are in the world—knows that we want to make small improvements, every day. Those small improvements are how we achieve huge improvements over time. And that is how we perfected our rollable phone prototype.
Roll the screen, don't fold it
The OPPO X 2021 rollable phone was created because we knew the challenges that faced folding phones before—and we addressed them. It wasn't an easy process: we applied for 122 individual new patents, including 12 relating to a completely new rollable mechanism.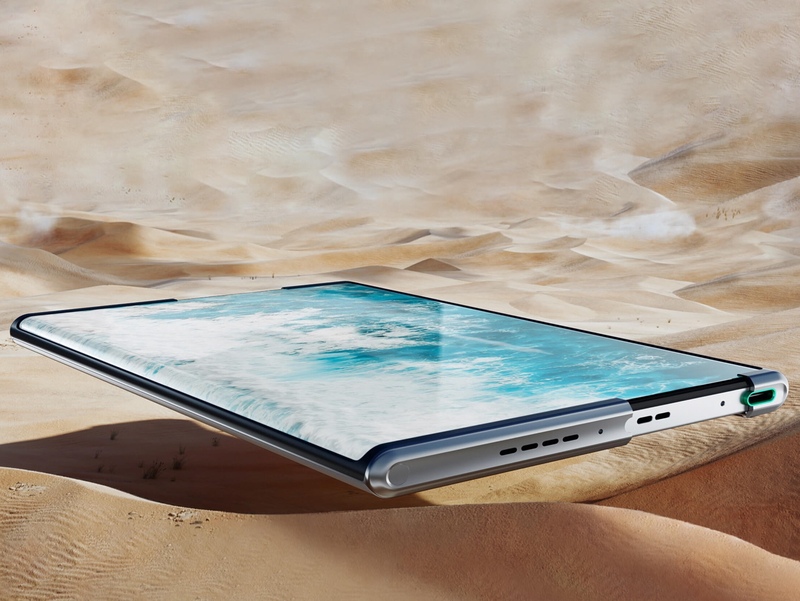 But now, visitors to Mobile World Congress Shanghai (MWCS) can see this concept phone, and watch an OLED display that smoothly expands from 6.7 inches to 7.4 inches (and if you watch the video, it looks pretty magical).
All because we identified specific challenges and methodically worked on them.
●     Creases or fold lines in the screen: most foldable smartphones have to deal with unsightly creases in their screen. Our proprietary Warp Track screen laminate let us create a display that unrolls like a caterpillar track, while careful experimentation showed us that a 6.8mm axis could bend the screen without any creases. And our custom-developed Roll Motor powertrain uses two drive motors to smoothly extend and retract without too much stress on the high-end display.
●     Fragile, unprotected technology: previous phones with sliding parts have been weaker when unfolded and some even exposed their inner workings. We've designed a system that uses two sliding plates to support the screen whether it's retracted or fully unrolled, and a dynamic frame that strengthens the entire device. So, the screen stays strong and smooth and our unique technology is protected—at all times.
Pain-free, wireless charging
The screen isn't the only example of innovation in our concept phone: we've also added new Wireless Air Charging, to make charging the phone as easy as possible.
Before, some wireless charging products wouldn't work unless the device was positioned in a particular way. Now, thanks to magnetic resonance technology, the OPPO X 2021 begins charging as soon as it's within 10cm of its charging mat, which can deliver up to 7.5W of charging power—you can even play games while it charges.
Embracing challenges
Innovation challenges like these drive us in every area of our business, whether we're exploring the future of charging technology with our partners, making 5G a reality all over the world, or bringing dazzling, vivid colours to your phone screens.
Over half of our business is dedicated to exploring exciting new technologies like AI, IoT and Big Data. But at the same time, we're also pouring more resources, people and time into core technology R&D, user service improvements and developing our multi-portal smart device ecosystem.
The common thread is our aim to create, develop and refine technologies that make our customers' lives easier, every day.