OPPO Renovators:  Art Toy Creative Challenge on TikTok
Terms and Conditions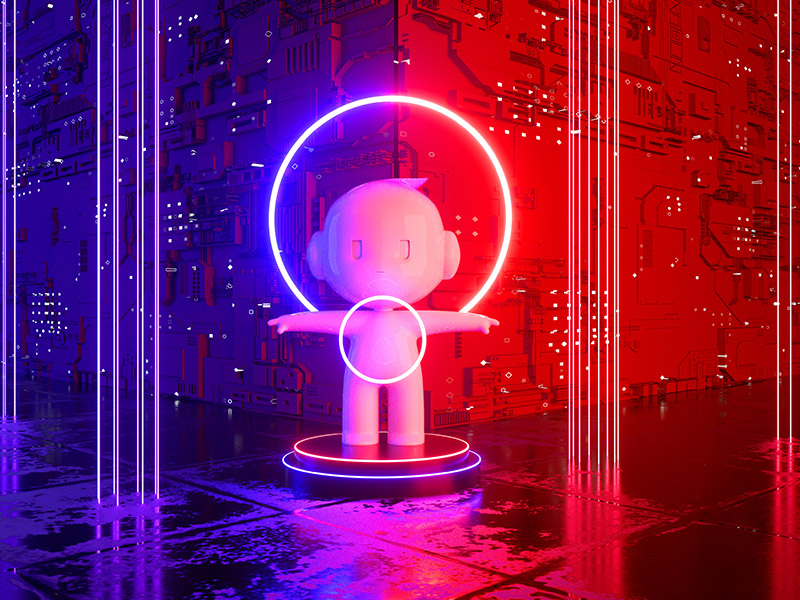 Background Introduction
The Art Toy category encourages contestants to submit artwork centering around OPPO's mascot, Ollie. Ollie is a virtual friend of the youth community, a guardian of new creation, and a character full of personality. We welcome you to submit artwork based on the concept and video of Ollie, thinking about how Ollie's role in the world can be expanded, what Ollie represents to society, Ollie's highlight moments, and how Ollie can interact with others.
Know more about Ollie and download source file:
https://campus.oppo.com/en/entrance/index.html?ZW50cmFuY2UlM0RlbnRyYW5jZTI=
The Project and How to Participate
To participate in the Project, follow the instructions on this website and accept the following terms and conditions which will form a binding agreement between you and Guangdong OPPO Mobile Telecommunications Corp,Ltd
1.1. By participating in the Project, you hereby accept these participation rules ("the Rules"). If you do not wish to accept these Rules, please do not enter.
1.2. Videos must be shared on TikTok with hashtag #OPPORenovators and tag @oppoglobal no later than 29th August 24:00 (CET). Only works submitted in accordance with these Rules will be accepted for the Project.
1.3. To qualify to participate the Project, you must be over 18 years of age or if under the age of 18 you must obtain permission from a parent or legal guardian before uploading any videos to the event website or to be eligible for prizes.
1.4 Winners must then provide their full name, address, and contact phone number via private message to the Promotor within 7 calendar days since the winner announcement. The above data will be stored and processed in China. If the winner fails to do so or is unable to comply with these terms and conditions, the Promoter reserves the right to offer the prize to another winner selected by the Promotor.
Rules of Participation
2.1. To participating in the Project, you must share videos on TikTok and use hashtag #OPPORenovators in the text part of the post. Videos shared through private accounts won't be visible to OPPO, therefore won't be selected for winning awards.
2.2. There are no restrictions on the type of devices including mobile phones and digital cameras used to create the video. You must ensure that you have clear, independent and undisputed copyright privileges for all submissions, and that your submissions do not infringe on the rights of any third parties, including copyright, right of publicity, right of reputation, privacy rights, and so on. By participating in this event, you agree to abide by these Rules and to bear sole responsibility for any legal liabilities or disputes that may arise from your failure to do so. OPPO shall not bear any responsibility in any such cases and you fully indemnify OPPO in respect thereof.
2.3. Participants may not use any portion of another person's video to form any portion of their submissions. Participants shall bear sole responsibility for any legal liabilities or disputes arising from violations of these conditions.
2.4. No submission/ participation fee is charged for entry, and work submitted cannot be returned. Only submissions in the form of a digital file will be accepted. In cases where the submission of a work fails or otherwise results in it being impossible to review, the contributor shall bear sole responsibility for any losses or consequences incurred by its submission.
Terms of Selection and Awards
3.1. All participants will get a chance to win awards as long as their videos posted for this campaign on TikTok are visible to the OPPO team.  (Videos must be posted with public accounts in order to be viewed by the OPPO team.)
3.2. All videos that are visible to public on TikTok will be reviewed by OPPO editors.
3.3. Winning videos may be included in the future in exhibitions and/or screenings as part of promotions of this or future iterations of the Project. Each creator retains the copyright of his or her videos in accordance with and subject to Clause 4 below and proper credit lines will be attributed to each creator when exhibited or screened anywhere (provided that any inadvertent failure to do so shall not be a breach of these Rules).
3.4. The full name, country of origin and TikTok account of each participant whose work is selected as a winner may be published online.
3.5. Product prizes will be delivered by express delivery.
3.6 There are 3 prizes:
Most Popular Award *1 - OPPO Enco W51(the most Likes Ollie design video with #OPPORenovators on TikTok)
Most Creative Award *1- OPPO Enco W51 (selected by OPPO)
Most Inspiring Award *3 – Limited Ollie Gifts (selected by OPPO)
3.7. Submissions that fail to comply with the Rules will not be eligible for selection. If such works are selected, they may be subsequently disqualified at any time. Organizers reserve the right to revoke any awards, compensation, certificates, or other benefits awarded in connection with such works and to publish notice of said actions on their websites or other public media.
3.8. If your videos are selected to be featured, the event organizer will contact you by a message on TikTok.  Upon being contacted, you must promptly submit the original file for your submission, fill in your personal information as requested, submit your declaration of copyright and authorization as well as any other documents requested.  Failure to submit all required documents within the specified time limit or the submission of documents which do not meet the event organizer's requirements will be interpreted as a relinquishment of your eligibility, upon which your position on the list of winners will be awarded to another entrant, selected in the organizer's discretion.
3.9. By participating in this Project, you agree and acknowledge that all personal information you submit is true and accurate, including your name, phone number, email address, and any other contact addresses you provide for the purposes of communication about awards. The event organizer will only use your personal information for the above purposes and within the extent permitted by the applicable privacy laws. Upon announcing awards, the event organizer will contact all winners to verify that the personal information they used to participate the Project is complete and accurate. If incomplete information prevents the sponsor from delivering an award to its winner, the award will automatically be considered waived and will not be reissued.
3.10. In cases where an award cannot be delivered due to causes originating with the winner (including but not limited to failure to provide contact information within seven days of the conclusion of the event or submission of incomplete or inaccurate contact information that prevents the organizer from establishing contact) the award will automatically be considered waived. The sponsor assumes no responsibility for any such outcome and will not reissue awards in such cases. Upon receiving their awards, winners will be expected to confirm completion of delivery by notifying the distributor directly, except where abnormal circumstances prevent this. OPPO shall not be liable for any accidents or damages suffered by winners relating to the use or receipt of awards.
3.11. Awards may not be exchanged for cash. If unforeseen circumstances prevent distribution of an award, the organizer reserves the right to issue an equivalent award in its place. Replacement awards may not be exchanged for cash.
3.12. Pictures of awards are provided for reference only, and actual awards may vary. In cases where awards exhibit quality problems, recipients should contact the award item's provider or designated distributor and follow the relevant policies for return, replacement, and/or maintenance.
3.13. Award recipients shall bear full responsibility for any personal income taxes incurred with their awards. The event's sponsors shall bear full responsibility for any domestic or international shipping charges incurred by the delivery of awards.
Copyright
4.1. OPPO reserves the right, in its sole discretion, to disqualify and remove any video that does not comply with the following requirements, even after the video appears on the website. You warrant, in respect of the videos submitted by you, as follows:
4.1.1. You are the sole copyright owner and creator of the videos.
4.1.2. You have the right to enter your videos in this Project.
4.1.3. To the best of your knowledge, the videos not contain any infringing, threatening, false, misleading, abusive, harassing, libelous, defamatory, vulgar, obscene, scandalous, inflammatory, pornographic or profane content.
4.1.4. To the best of your knowledge, the videos do not contain any material that could constitute or encourage conduct which would be considered a criminal offense, give rise to civil liability,
4.1.5. The video does not infringe upon the copyrights, trademarks, contract rights, or any other intellectual property rights of any third person or entity, or violate any person's rights of privacy or publicity, and your video does not include:
4.1.5.1. trademarks owned by third parties.
4.1.5.2. copyrighted materials owned by third parties.
4.1.5.3. names, likenesses or other characteristics identifying celebrities or other public figures, living or dead.
4.1.5.4. entries in which you have purchased or secured the rights to use stock videos.
4.2. You agree to fully indemnify OPPO in respect of all royalties, fees and any other monies owing to any person by reason of your breaching any of the foregoing.
4.3. You confirm that where necessary by local laws, each person depicted in the video has granted permission to be portrayed as shown—and has the right to grant that permission. All other relevant permissions must have been obtained.
4.4. Videos should comply with the ethical guidelines proposed by UNICEF for ethical reporting on children (https://www.unicef.org/ceecis/media_1482.html). It is important, always, to take into account the ethical considerations of videoy, and to protect vulnerable people from potential harm that could be inflicted as a result of publishing videos that expose or identify individuals or groups who may be or may become vulnerable as a result of the publication of the videos.
4.5. OPPO recognizes that you retain full ownership of the copyright in each video that you have submitted subject to the rights granted in clause 5 below
Video Rights & Usage
5.1. You agree that all video(s) submitted to the Project may be reproduced and used to conduct and promote this Project and future projects in any and all media until you request us to stop.  You hereby grant OPPO with a right to use submitted videos in the framework of such promotional activities. Any other usage requests will be directed to the videoer.
5.2. Any video used by OPPO shall carry a credit line. Any failure to provide such credit line shall not be deemed to be a breach, as long as OPPO uses its reasonable endeavors to rectify such failure within a reasonable period from the date of notice of such failure.
5.3. You acknowledge that OPPO and its event partners assume no responsibility and are not liable for any video misuse.
OPPO WEBSITE
6.1. All information displayed on this website is protected by international copyright law. Under copyright laws, the propagation of any material or content therein (including by reproducing, modifying, uploading, posting, transmitting, distributing, licensing, selling, or publishing said content) without express written permission from its owner is prohibited, with the sole exception of personal and non-commercial uses.
6.2 While OPPO will do its best to provide accurate and up-to-date event information on this website, OPPO is unable to fully guarantee the accuracy or reliability of all details appearing therein, and will not assume liability for any omissions or other errors that may occur in said content (including but not limited to typing errors or errors of a technical nature).
6.3 You understand that you use or browse this website at your own risk. Neither OPPO nor any of its sponsors, event sponsors, or third-party partners and affiliates that participate in the creation, production, or delivery of the website shall be held liable for any direct, indirect, incidental, or punitive damages sustained while visiting, using or browsing, or downloading information, data, text, audio, or videoy and other videos from the website. The aforementioned damages include, but are not limited to, damage to computer equipment, infection with computer viruses, or any other property damages. Additionally, all content appearing on the event website is provided strictly as is, without any express or implied guarantees, including but not limited to any implied guarantee of marketability, applicability for a specific purpose, or non-infringement status.
Waiver of Liability
7.1. OPPO assumes no responsibility for any incorrect, inaccurate or incomplete information, whether caused by website users or by any of the equipment or programming associated with or utilized in the Project, and OPPO assumes no responsibility for technical, hardware or software failure of any kind, for lost network connections, garbled computer transmissions, other problems or technical malfunctions with regard to the Project. OPPO assumes no responsibility for any error, omission, corruption, interruption, deletion, defect, delay in operation or transmission, communications line failure, theft or destruction or unauthorized access to or alteration of entries. OPPO is not responsible for any problems or technical malfunction of any telephone network or lines, computer online systems, servers, computer equipment, software, failure of any e-mail addressed to OPPO on account of technical problems, human error or traffic congestion on the internet or any website, or any combination thereof, including any injury or damage to your or any other person's computer related to or resulting from participation or downloading any materials in the Project. If for any reason a contestant's video cannot be viewed or is not capable of running as planned, including infection by computer viruses, bugs, tampering, unauthorized intervention, fraud or technical failures, OPPO assumes no responsibility.
8.1. In no event will OPPO, its members, event partners or its officers, directors, employees, be responsible or liable for any damages or losses of any kind, including direct, indirect, incidental, consequential, special or punitive damages arising out of any contestant's access to and use of the website and participation in the Project. Without limiting the generality of the foregoing, everything on the Website is provided "as is", without warranty of any kind, either express or implied, including but not limited to, the implied warranties of merchantability, fitness for purpose or use or non-infringement.
Changes to the Rules
9.2. OPPO reserves the right to make reasonable adjustments to the above terms and conditions in keeping with standard practices for similar events and transfer of public gallery rights. Please refer to these terms regularly to ensure you are aware of and understand any changes made by OPPO. By continuing to use this site, you accept these terms and conditions as legally binding regardless of any changes occurring herein.
Publicity
9.1. Winners agree to participate in related publicity and to the use of your name and winning videos for the purposes of advertising, promotion and publicity by OPPO in relation to the Project without additional compensation. Such requests will not be unreasonably withheld.