OPPO ColorOS 7.2: What's New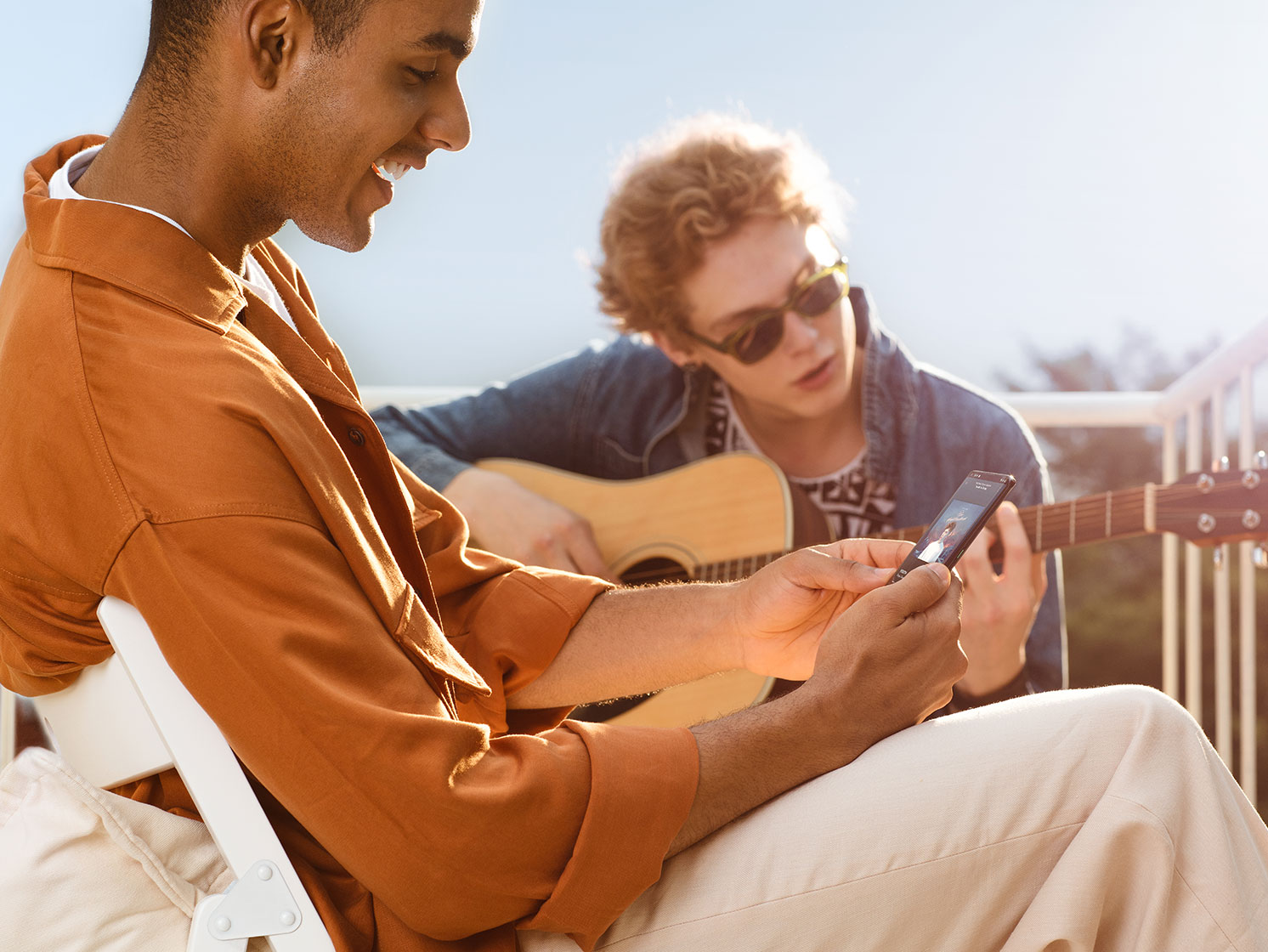 OPPO's ColorOS 7.2 brings a range of innovative, easy to use features to the Reno4 Pro, giving users the most intuitive experience yet. ColorOS 7.2 works with the new Reno4 Pro hardware to enable ultra-smooth application navigation, switching, and use.
Touch Features:
ColorOS 7.2 is packed with new navigation features to help provide the most convenient experience possible. The ColorOS Quick Return Bubble* lets users see the progress of their favorite game. The Quick Return Bubble is compatible with PUBG mobile and Mobile Legends, and will display the important game info while users switch effortlessly between important texts and games. ColorOS' Icon Pull-Down Gesture makes one-handed phone use more convenient than ever, allowing users to minimize all apps with one swipe of their thumb. Finally, three-finger scrolling screenshots are now possible, automatically scrolling and allowing users to capture multi-page screenshots.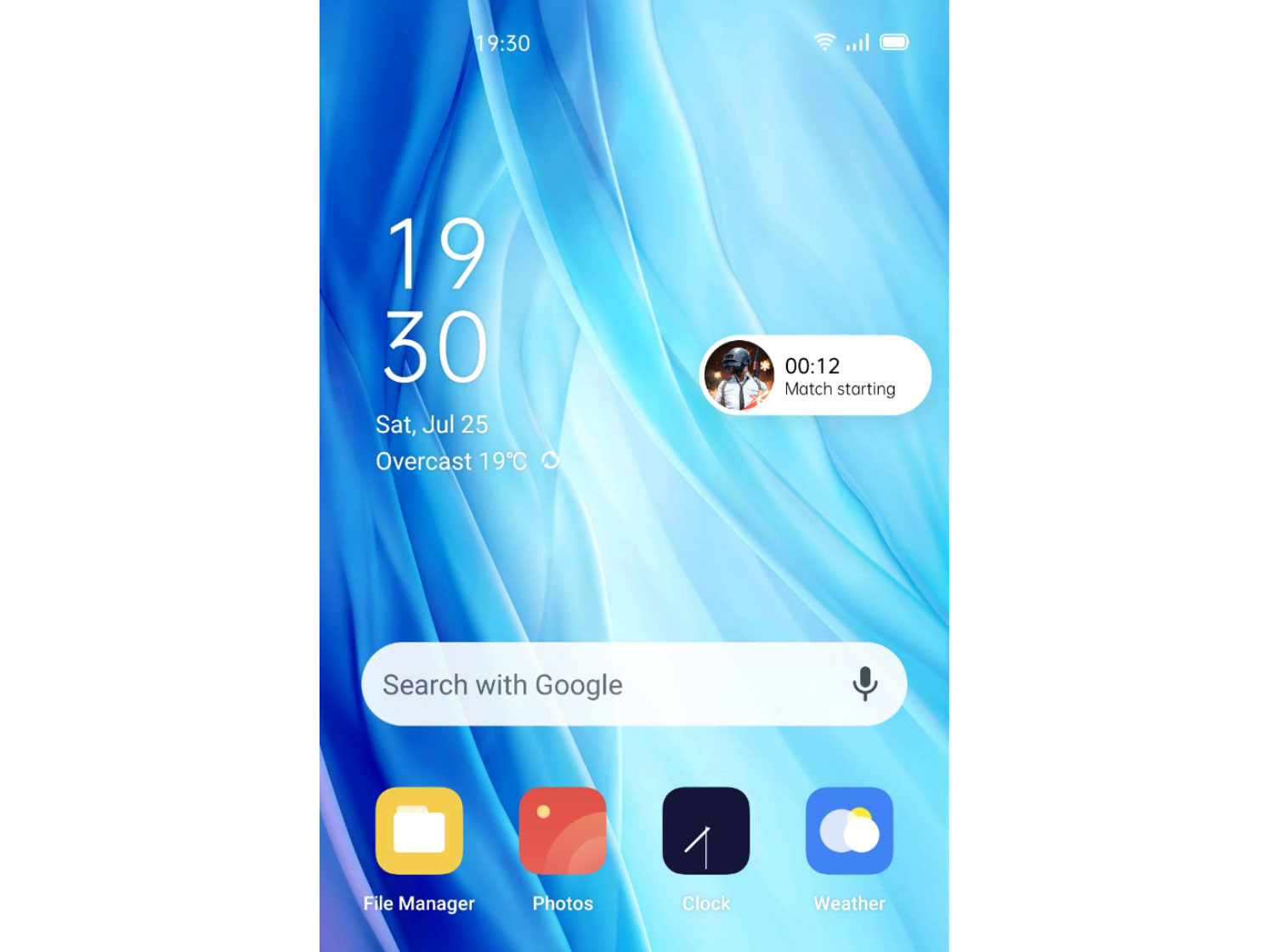 OPPO Lab:
Also new in ColorOS 7.2 is OPPO's high-tech treasure trove, OPPO Lab. OPPO Lab is an experimental new platform where users can test the latest features from OPPO; users can upvote and downvote features to provide feedback on their favorites, or even submit ideas directly to OPPO's product development teams. OPPO Lab currently includes two unique features. Decision Spinner allows the indecisive amongst us to randomize their decisions, such as selecting a random recipe from their favorite recipe app or a new city to visit this holiday season. Lab Ringtone allows users to customize and save up to 10 unique ringtones at a time.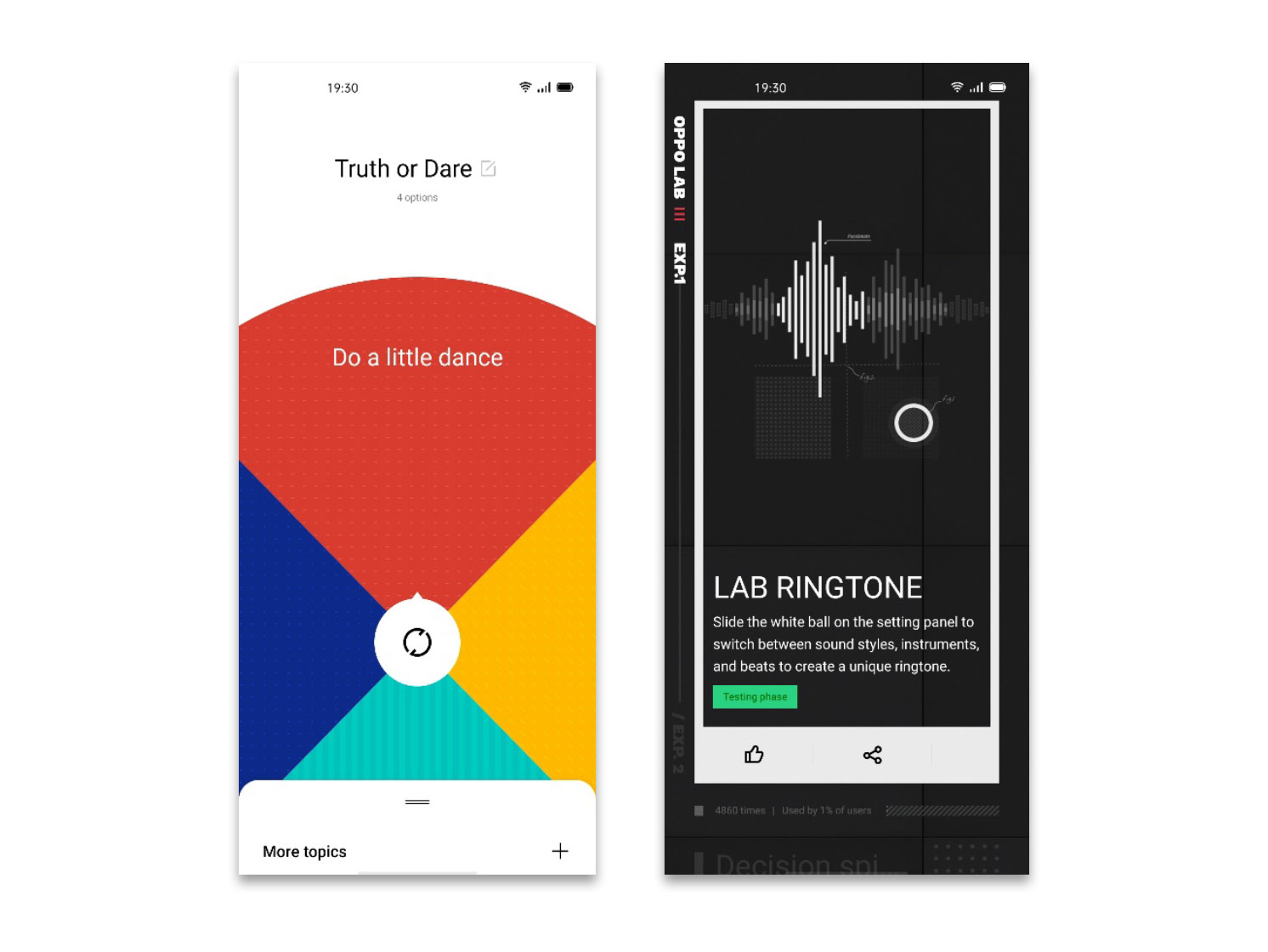 Super Power Saving Mode:
With ColorOS' Super Power Saving Mode, users get more time than ever out of their applications, even with the lowest battery, and free themselves from low battery anxiety. With only 5% battery remaining, you can make a 90 minute WhatsApp chat, and up to a 1 hour phone call1. ColorOS Super Nighttime Standby Mode also ensures that your device will only consume 2% power overnight*; this takes the pressure off even if you forget a charger or forget to plug in your phone at night.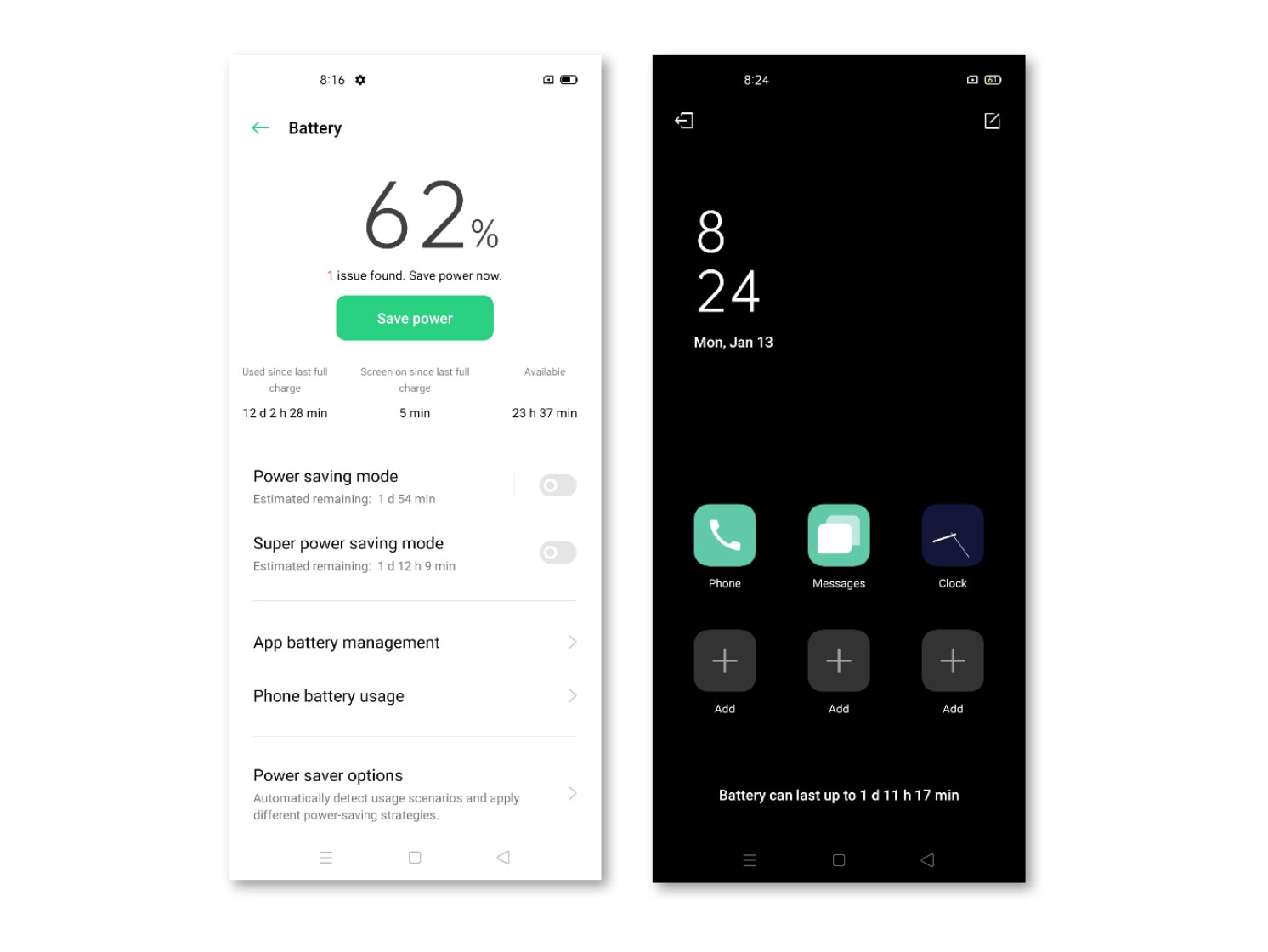 AI App Preloading and Anti-Fragmentation:
Using OPPO's AI algorithm, ColorOS intelligently predicts and preloads the app that users are most likely to use next. This facilitates average 23.63%* faster app launching and switching between users' favorite apps. This means that the longer you use ColorOS with your Reno4 Pro, the smoother and faster your app experience becomes. AI App Preloading with ColorOS uses zero battery power; users get all of the benefits of preloading without any penalty.
OPPO has developed a proprietary anti-fragmentation engine for ColorOS, which optimizes fragmentation of physical and virtual memory. The ColorOS anti-fragmentation engine delivers a lagless UI experience and enhances feelings of smoothness and efficiency while using the handset. Large memory blocks can also be allocated 18% faster in the Reno4 Pro's physical memory. This decreases the chance of running out of virtual memory on the Reno4 Pro's GPU by 93%* and reduces the amount of memory fragmentation by an astounding 99%*.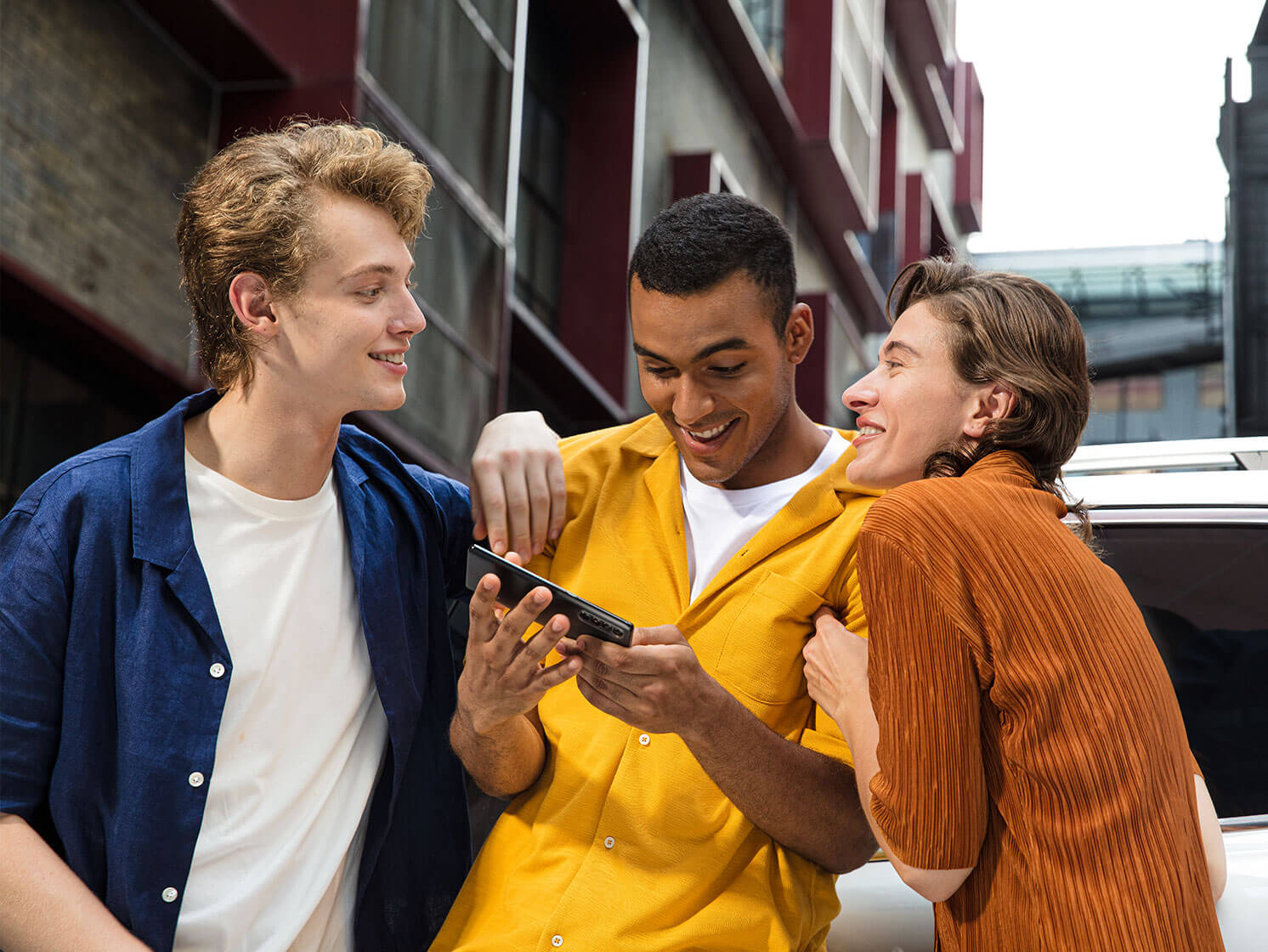 OPPO Share:
OPPO Share provides a stable, high-speed way for users to transmit pictures, videos, documents, and other files between OPPO smartphones and even to other brands.
OPPO is leading the way with ColorOS 7.2. Keep your eyes peeled for future OS updates, including the Android 11 beta release for OPPO's Find X2.
*Disclaimer:
Available Apps: PUBG、PUBG lite、Mobile Legends、Arena of Valor(This game is not available in India)
Available Countries: India, Indonesia, Vietnam, Thailand
OPPO Lab is only applicable for certain operators.
Data from OPPO Labs. The displayed remaining battery power may vary from device to device. To ensure accuracy in testing, "5% battery" is defined as the equivalent of 5% of a 4000mAh battery, ie, 200mAh