OPPO 2020 Tech Evolution – With Humanism as the Backbone
The Covid-19 outbreak at the beginning of this year heralded challenges and struggles for everyone. However, this week, many of us will enjoy Thanksgiving weekends full of food, family and friends. It must be a busy time whether you choose to stay home or hang out safely with loved ones. No matter how, OPPO expects to use its advanced technologies and products to create the most enjoyable and memorable time for you in this exceptional year.
This year, OPPO has voiced the clearest expression of humanism. In our understanding, the purpose of corporate innovation should be people. Therefore, we always stick to virtuous innovation. With this North Star, OPPO continuously released several frontier technologies to meet our users' needs and keep helping everyone get the best out of life.
Stay Home, Stay Smart
It's unfortune that global coronavirus pandemic leads to people being confined to their homes. Even in times of stress and anxiety, we can improve our mood by utilizing those small things that bring happiness to life every day. OPPO's UWB spatial awareness technology is such "small thing" that is right beside you.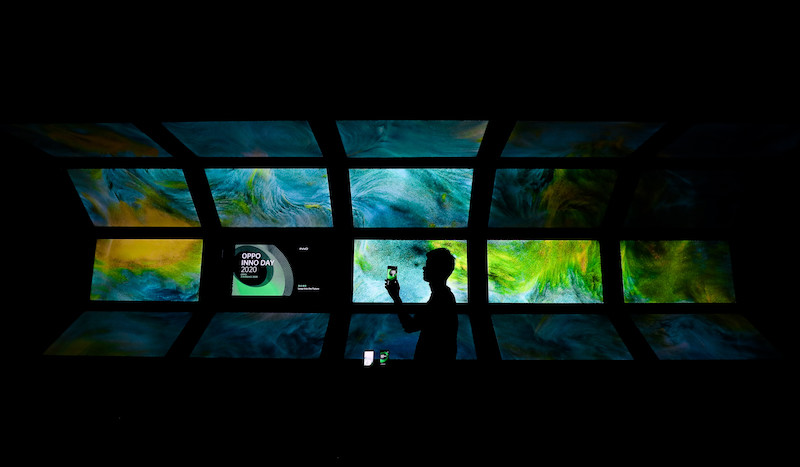 If you stay at home, OPPO's UWB spatial awareness technology can help you live an easier life with your growing collection of IoT devices. It allows for precise spatial awareness with mobile phones so you can operate smart devices effortlessly. For instance, you can make TV screen casting simply by pointing it. In the same case, your light, Bluetooth and other devices in your home can also be controlled through the slightest of gestures and even enable your device to identify and locate you. By this way, we help you stay focused on your work at home regardless of distraction.
Enjoy the Convergence of Virtual and Physical World Without Getting Lost
When you are making a holiday plan, some of you may want to have a small gathering and hang out with family and friends. If you have a terrible sense of direction, OPPO's latest mobile navigation system may help you out. The latest RTK positioning algorithm enables high-precision positioning on OPPO smartphones with an accuracy of less than 1 meter. It processes real-time data obtained between measuring stations, which are then used to deliver precise positioning. With RTK positioning algorithm, you will always be on the right track.
Of course, this is just the beginning. Not getting lost in a physical world is not enough. OPPO has more to offer – OPPO CybeReal.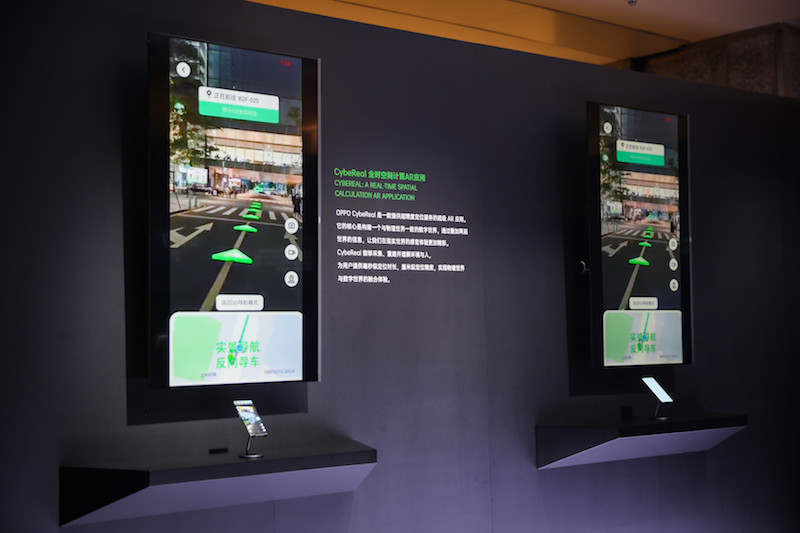 As a super AR app that delivers high-precision localization services, OPPO CybeReal is combined with data such as GPS, Wi-Fi and Bluetooth provided by mobile phones, while SLAM and AI scene algorithms provide localization services within milliseconds which are accurate to the centimeter. More than outdoor navigation, when you wander at the shopping mall, you are able to "see" product display and virtual entertainment. OPPO CybeReal offers a glimpse into a life where details from the real world are authentically recreated and combined with AR to present richer digital information.

Don't Wait! Shoot Photos!
Thanksgiving is a time to reconnect and meet up with family and friends. Expect to take the true-to-life pictures and record your precious memory? The next generation of hybrid zoom technology is here. Noteworthily, OPPO improved the 85mm and 135mm focal lengths, which are frequently used in daily life, enabling true color reproduction and utmost details.
Further, as you may know, at the Computer Vision and Pattern Recognition Conference (CVPR) 2020, OPPO achieved two first-place and two third-place awards that acknowledged OPPO's extreme super-resolution technology which can make a blurry photo 16 times sharper, and the visual localization feature that can tell where the photo is taken by analyzing the image, as well as human activity recognition in videos. During your holiday gathering, it will be really impressive to take a picture with your loved ones.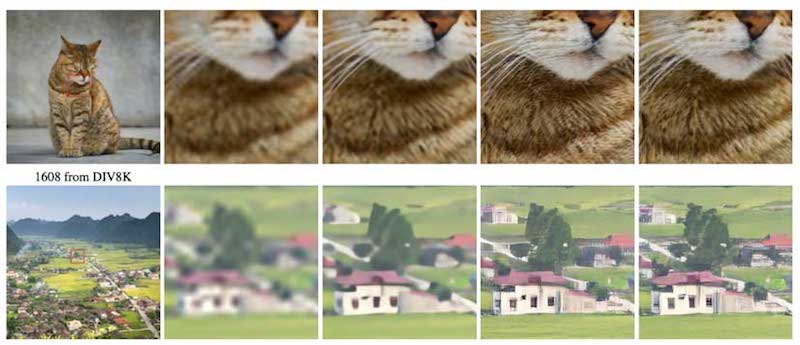 The Faster, The Better
Facing so many user scenarios that mentioned above, it's not hard to tell, we can barely live without smartphone. Charging your phone used to mean plugging it in and walking away for a long, long time as power slowly leached into the battery. As a pioneer in flash charge technology, OPPO is committed to providing users with a safe, efficient and convenient ultra-fast charging experience to ease the struggle with low power. This year, OPPO launched the 125W super flash charge and the 65W AirVOOC wireless flash charge solutions, and debuted the ultra-small, portable 50W mini SuperVOOC charger and the 110W mini flash charger. You can use your phones all day with OPPO's 125W flash charge after a 5-minute charge. Whenever and wherever, keep in touch with family and friends.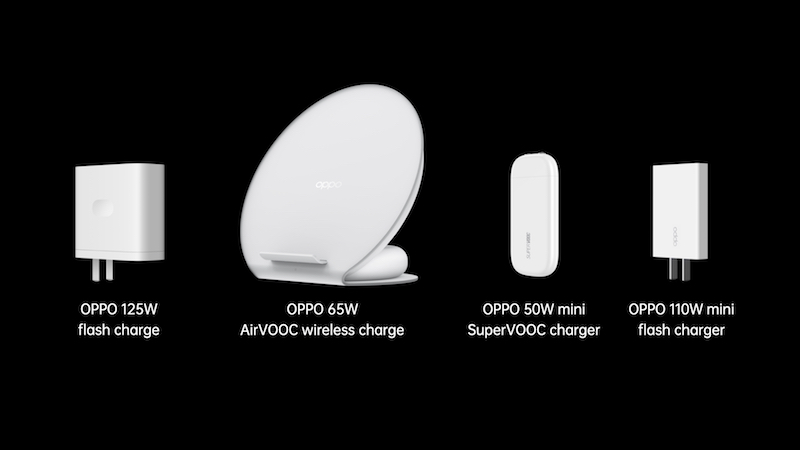 Back to OPPO INNO DAY 2020, OPPO promoted "Technology for Mankind, Kindness for the World". With this purpose, we could bring the benefits to users and leave all the complexity to ourselves. 2020 is a meaningful year for OPPO. In the future, we are set to innovate even further and deliver extraordinary technology experiences to more people around the globe.