Mini Flash Chargers are Slimming Down and Speeding Up
As we enter the 5G era of on-the-go power mobile phone usage, it's going to become increasingly important to develop and optimize charge-and-go solutions. Many power smartphone users require continuous charging to accompany the use of heavy applications such as video viewing, editing, sharing, and gaming.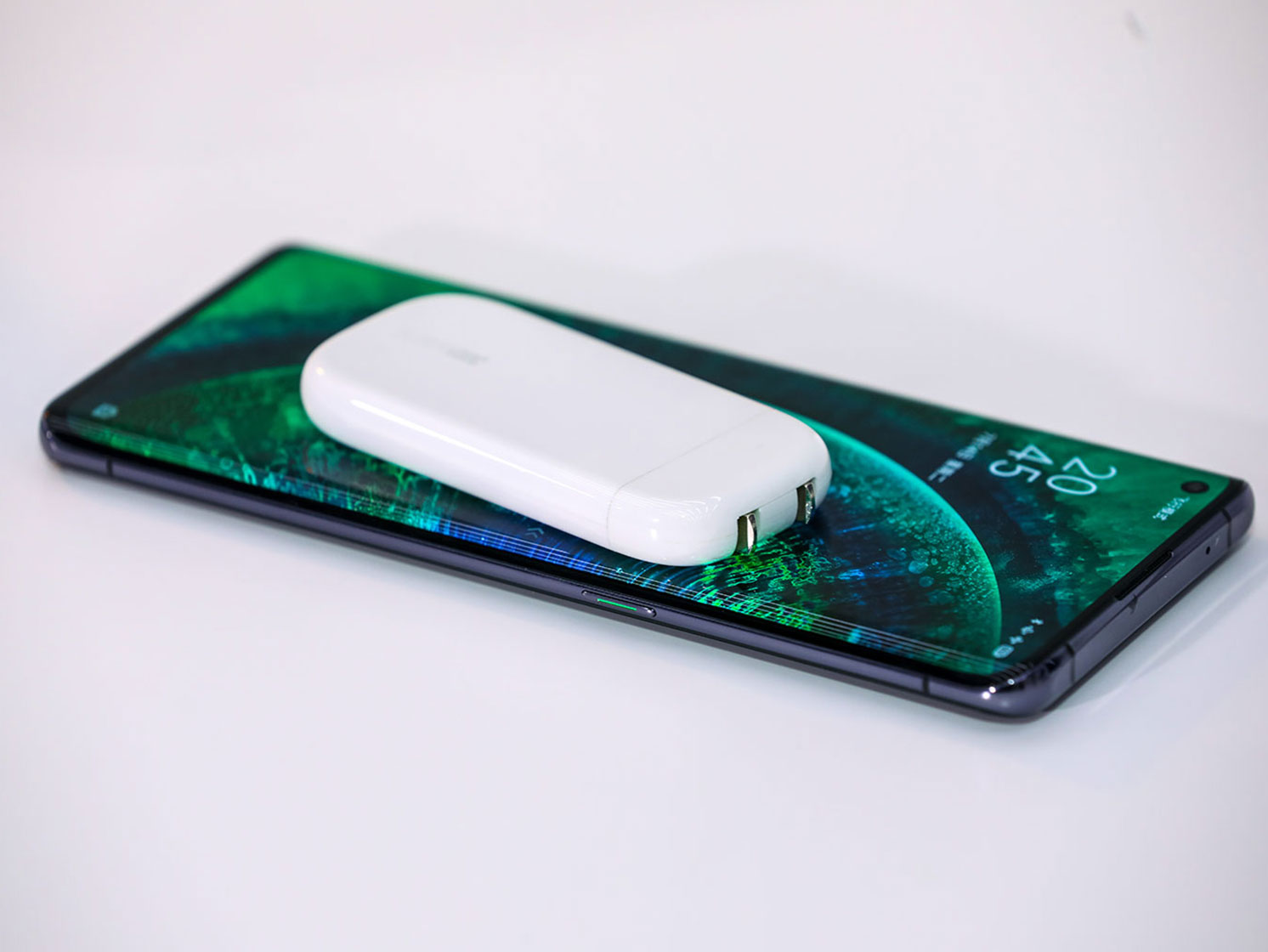 At OPPO, we continuously strive to improve the speed, effectiveness, and reliability of our SuperVOOC and flash chargers. Since the beginning of VOOC flash charging in 2014, we have been committed to building upon our charging technology expertise to provide users with an unparalleled flash charging experience.
In anticipation of this shift to the 5G era, OPPO is releasing several flash charging solutions that have been in development, including slim and convenient 50W Mini SuperVOOC Charger and 110W Mini Flash Charger. These high-speed flash chargers are tailored for on-the-go use which feature cutting-edge design, uncompromising device compatibility, and super flash charging speed. The 110W mini flash charger features a unique dual-level architecture, while the 50W mini SuperVOOC charger can fully charge a 4000mAh cell phone battery in just 42 minutes.
"The accelerated 5G rollout worldwide as well as the increasing diversification of high-power-consumption applications including gaming and video viewing represent new challenges for the battery life of mobile phones and user charging experience. OPPO has been leading the development of fast charging ever since VOOC flash charge was launched in 2014. Now, we are committed to continuing to build on our expertise and advantages in the field of high power, wireless and ultra-small charging technologies in order to provide users with a safe, efficient and convenient ultra-fast charging experience."
- Jeff Zhang, Chief Charging Technology Scientist at OPPO
50W Mini SuperVOOC Charger is the first time OPPO has integrated an ultra-thin shape which provides a light and convenient charging solution. OPPO has successfully reduced the size of the components which are most space-consuming, which allows the mini SuperVOOC to be comparable in size to a business card case which neatly fits in the user's pocket.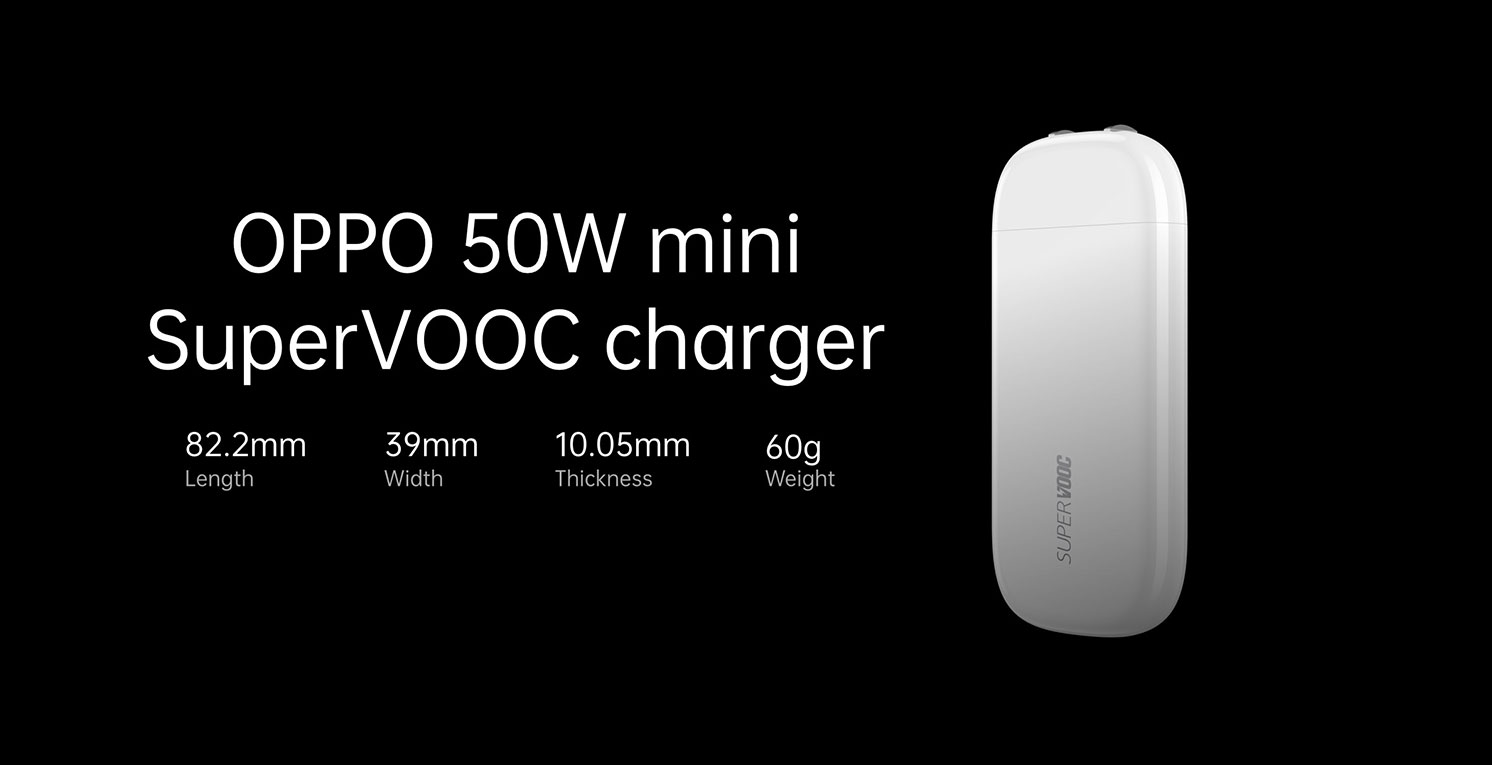 110W Mini Flash Charger is the ultimate exploration of compact, high-power charging. It features an innovative dual-level architecture and employs high frequency switching power supply technology to reduce the size and number of components in the charger.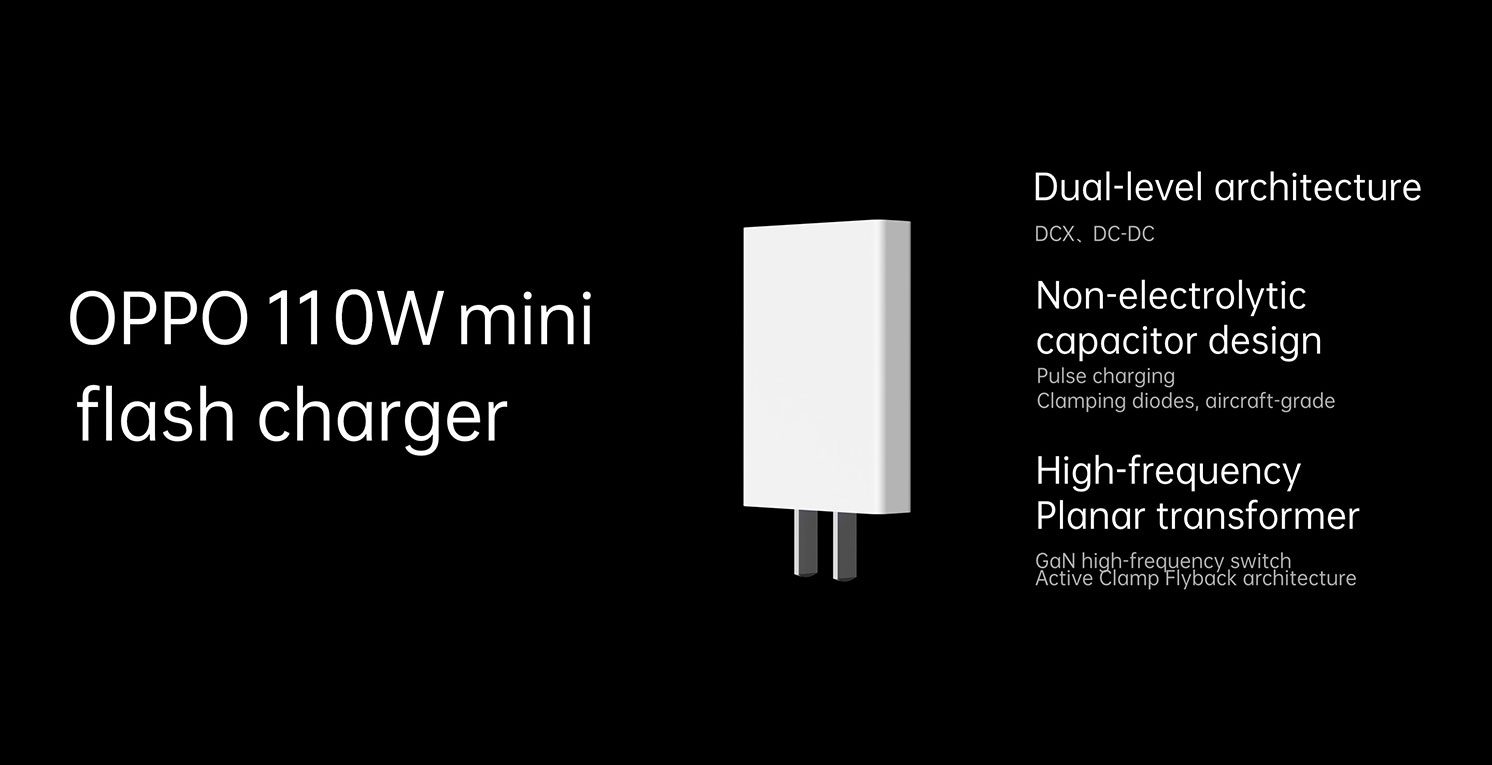 OPPO Mini flash chargers are designed to be safe, reliable, fast, and convenient – here are a few of our favorite technologies that help optimize the flash charging experience:
Made Mini with more efficient & smaller components, such as the leading-edge gallium nitride (GaN) power devices – OPPO customized a new AC-DC control panel and employs the industry's latest and most compact gallium nitride (GaN) power device to reduce overall device volume.
The inception of pulse charging: Pulse charging employs a stronger current while actively charging and conserves energy by cutting off polarization while inactive. This innovation prevents the temperature from rising and ensures the charger's safety and efficiency. The result is a significantly smoother, faster, and less heat-building flash charge.
The 110W Mini Flash Charger features a high frequency switching design: The operating efficiency of high efficiency power chargers on the market is generally quite low at only about 100KHz. As a result, devices like inductors and capacitors are only available in large sizes. The 110W mini flash charger solves this issue by employing gallium nitride and high frequency switching technology to increase the operating frequency and optimize the size of the mini flash charger.
OPPO 110W mini flash charger adopts a USB-C interface and supports mainstream charging protocols like VOOC, PD, PPS, and QC. It can support up to 65W PD, 110W PPS, and 36W QC, and can charge most electronic devices on the market, mobile phones that support PD/QC standards, and office laptops that support the PD standard.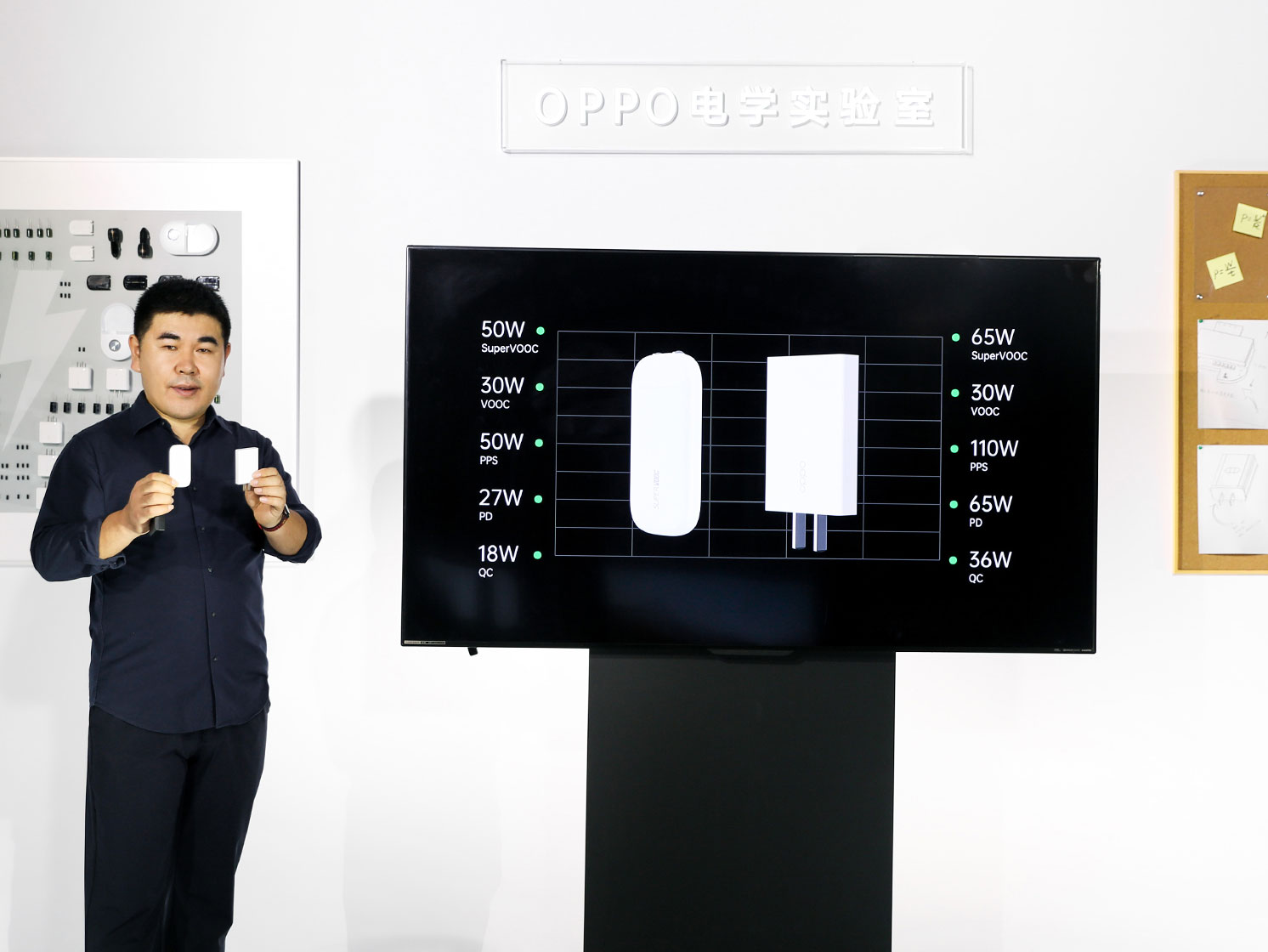 Charging speed beyond imagination: OPPO mini flash chargers are the next generation of charge-and-go solutions. The new technologies employed in mini flash chargers allow users in the 5G era to no longer rely on battery pack chargers, improve our overnight charging habits, and make flash charging available on-the-go – anytime, anywhere.