Here's Why OPPO's Flash Charge Technology is Over Two Years Ahead of the Smartphone Industry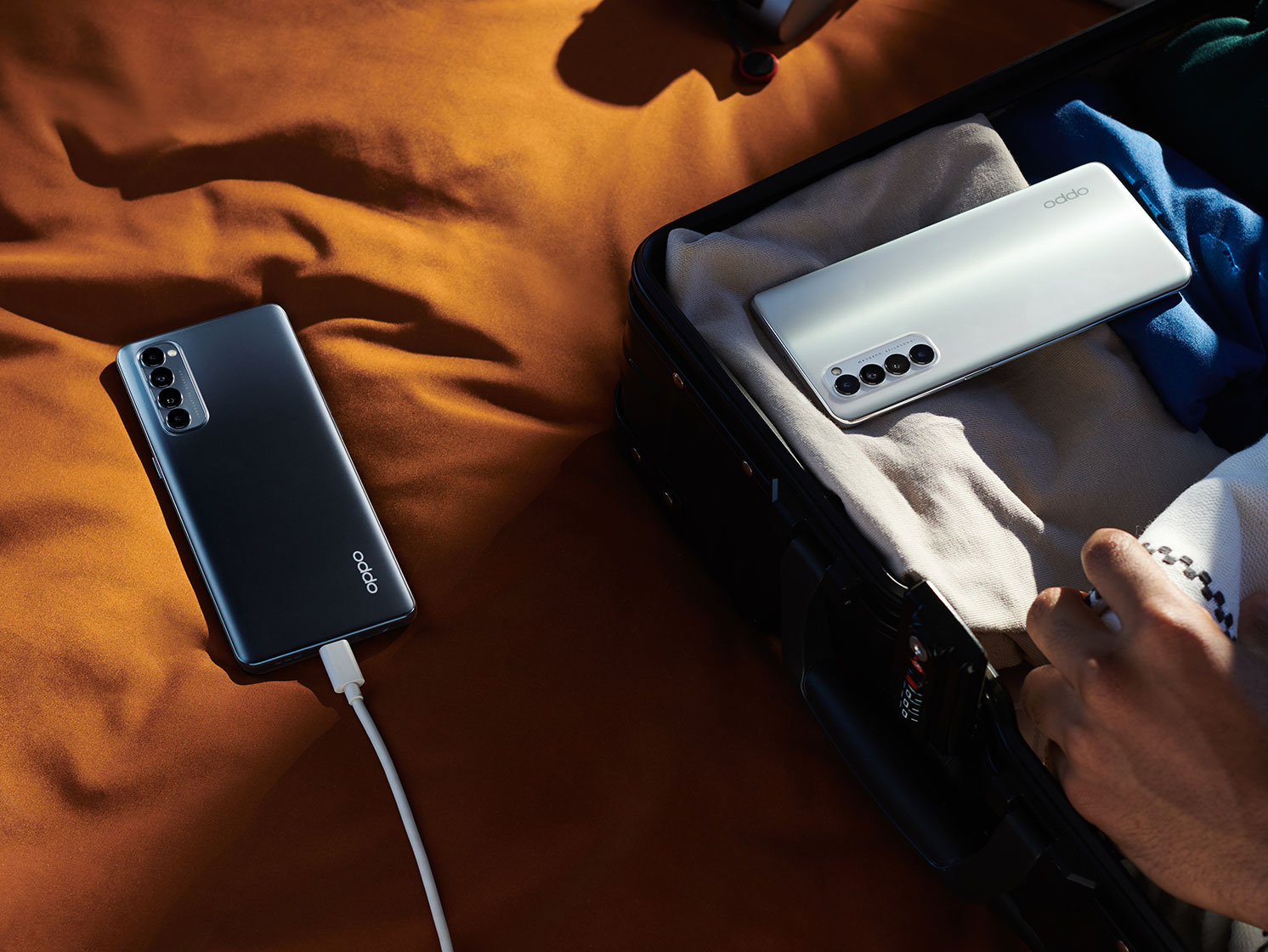 OPPO introduced its 5V/4A flash charging technology in 2014 with the Find 7. Its offer of "Charge for Five Minutes, Talk for Two Hours" got widespread attention. Since then, OPPO has continued to innovate and stay ahead of the industry.
Inspired by OPPO's innovation, several smartphone manufacturers worked on their own variant of fast charging. Nevertheless, OPPO secured its leading position in the industry and continue to optimize the flash charging solutions. Six years later in 2020, OPPO still holds the record for the world's fastest charging technology in commercial use which allowed OPPO to bring the ultimate charging experience to more than 157 million users worldwide to date. OPPO continues to be followed very closely by the industry as it continues to innovate in smartphone charging technology.
OPPO Introduced the World to Low Voltage Flash Charge for Smartphone
As the smartphone industry evolved, manufacturers adopted sealed batteries over removable battery designs in the quest to build slim devices. Since 2012, smartphones large touch displays have become the norm, at the cost of higher energy consumption. This puts a strain on the need for higher battery capacities. Manufacturers compensated for the reduced battery life by adding larger batteries, only to face a new problem - longer charging times.
With this new problem looming large, OPPO decided to develop fast and safe smartphone charging solutions. Back then, most efforts focused on "High voltage, low current" charging solutions for mobile devices. In 2012, Jialiang Zhang, the father and chief scientist of VOOC Flash Charge, discovered that high voltage charging had its own limitation. Exceeding the voltage limit of 5V required a voltage reduction device to be installed before charging the battery.
However, as the voltage is reduced during the charging process, heat is generated which poses a safety risk to the user. This heat is generated by the electrical energy due to conversion efficiency. Learning from this, Zhang developed an innovative smart charging solution with high current rather than voltage.
OPPO's first generation of VOOC Flash Charge on OPPO Find7 outpaced conventional charging speeds (5V/1A) by 4 times. This ensured its batteries reached 75% in 30 minutes of charge. By limiting the voltage to 5V, VOOC Flash Charge eliminates the need for a converter and results in a more efficient, safe and cool charging process.
OPPO's campaign revolved around "Charge for Five Minutes, Talk for Two Hours", and Flash Charge appealed to a wider audience. As a result, 50 million smartphones were sold in 2015, demonstrating 67% annual growth for OPPO.
Never Forget Why This Started and Keep Breaking Limits
Since then, VOOC Flash Charge has become an industry standard for Flash Charge technology, but OPPO believes the ultimate standard depends on consumers. According to OPPO smartphone user survey conducted in 2016, over 30% users consider VOOC Flash Charge technology as the primary consideration when purchasing. The accumulation of 157 million Flash Charge global users proved OPPO Flash Charge has lodged itself in the public mind.
Constant emphasis on superior user experience has helped OPPO reach new heights. Strategically, OPPO boosted its product capabilities around fast charge through its six R&D centers around the globe. In 2018, SuperVOOC Flash Charge technology was introduced with the Find X Lamborghini Edition. This innovative Dual-cell design was an industry first and delivered maximum charging power of up to 50W. From VOOC to SuperVOOC, OPPO has brought about a charge revolution.
The advent of intensive data use, and the onset of 5G means that devices and batteries will be pushed to their limits. To counter this need, OPPO accelerated its product launch plan with the debut of the 65W SuperVOOC 2.0 in the Reno Ace just a month from plan to mass production. The SuperVOOC 2.0 charges a 4000mAh battery in just 30 minutes.
An Expert in Phone Battery Life
Since its debut in October 2019, the new 65W SuperVOOC 2.0 fast charging technology has been implemented in several OPPO smartphones such as the Reno Ace and Find X2. The widespread adoption of the technology has offered credible and genuine user feedback in real world use cases.
The 65W SuperVOOC 2.0 technology is currently the most advanced and proven solution in the smartphone industry. The stability and safety of the SuperVOOC 2.0 has been appreciated by millions of users, prompting OPPO to bring this best-in-class technology to the new Reno4 Pro.
The 65W SuperVOOC 2.0 on the Reno4 Pro can charge a 4000mAh battery in just 36 minutes¹ while ensuring a long battery life. If you're constantly on the move during the day, all you need to do is spare 5 minutes to charge your phone using a 65W SuperVOOC 2.0 charger, to last 4 hours of video viewing on YouTube.
An efficient battery charge cycle needs close coordination between the voltage and current levels through an efficient charge algorithm. The SuperVOOC2.0 in the Reno4 Pro uses a 10V/6.5A charging solution. Although it appears to be a high voltage and high current product, it is not. Here is a look at how each one of these components work in SuperVOOC2.0:
Voltage: OPPO implements a dual-cell battery layout. The 10V that is fed to the battery is shared between two 5V batteries in series. This approach avoids the need to reduce the voltage down to 5V, which in turn reduces the problem of heating. OPPO uses 3C batteries in Reno4 Pro which are the industry's highest standard. Precision in capacity and resistance of the two batteries is essential for stable performance during long-term charge and discharge.
Current: In the Reno4 Series, OPPO has managed an additional 1.5A current over the USB Type-C limit of 5A. This is possible by using high quality components with far higher threshold compared to industry standards. The use of a higher specification also requires optimizing the circuit of the power supply and charging system.
Charge algorithm: OPPO engineers developed a variable frequency control (VFC) algorithm to govern the charging curve between 90% and 100% of the charging range. This innovative step-shaped charging curve enhances the last phase of charging efficiency and doubles the charging speed of the last 10%.
An intelligent algorithm (VCVA) optimizes voltage and current in real time. SuperVOOC can offers finer granularity level in current variants between 20mA to 50mA, compared to the 100mA to 200mA currently available to reduce loss, and increase charging speed.
The Reno4 Pro includes several optimizations to improve battery life such as the Super Power Saving Mode, which extends daily battery time on your phone. For instance, the Super Power Saving Mode enables 1.5 hours of WhatsApp chat time with just 5% battery² , according to OPPO's laboratory data. The Super Nighttime Standby function enables Reno4 Pro to consume only about 2% of electricity for about 8 hours overnight.
"While speed is the goal, safety is the premise."
The creator of VOOC Flash charge, Jialiang believes, "While speed is the goal, safety is the premise." Following this core philosophy, OPPO puts great emphasis on charging safety while pursuing faster charging speeds.
SuperVOOC 2.0's innovative dual-cell design ensures safety by avoiding the need for voltage reduction during the charging process. OPPO adopts the highest industry standard for materials used in the Flash Charge. As the exclusive developer of the entire VOOC Flash Charge technology, OPPO is at the forefront of the industry with sole agreements and top suppliers in the industry.
In addition to these safety features, the VOOC flash charging system implements five layers of protection – all nodes, including the adapter, USB cable, mobile phone, and battery, are protected by specialized chips. At each node, these chips check whether the voltage and current levels are within permissible limits. Whenever there is a deviation from normal limits detected by one of the node, current is switched off immediately.
Reno4 Pro has received TÜV Rheinland Safe Fast-Charge System Certification and is certified to safe and reliable as a Flash Charge system. OPPO also assures that Flash Charge does not significantly impact smartphone battery capacity. According to OPPO laboratory data, Reno4 Pro's battery has experienced 800 cycles charging test for 65W SuperVOOC 2.0 (A cycle equals a normal charge and discharge/day, 800 cycles is approximately equals to a normal 2-3 years usage) , the results turned out that the battery capacity remains more than 80%, (under test, data to be updated) far higher than the industry standard.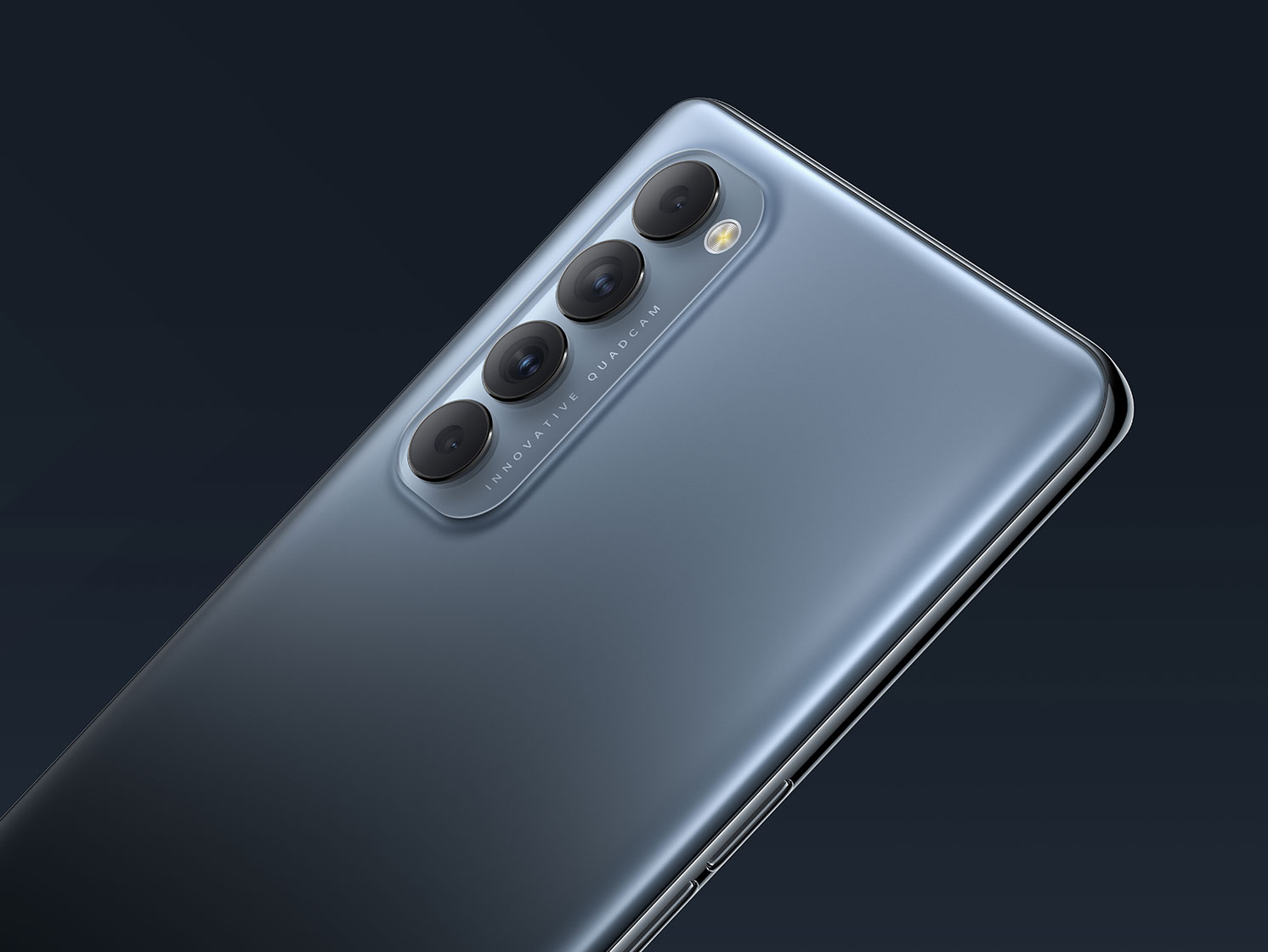 More than 65W, OPPO Leads a New Era of Fast Charging
As the world's leading smartphone brand, OPPO strives to bring technology with aesthetics to global consumers. The success of the 65W SuperVOOC 2.0 has been instrumental in helping OPPO gain a strong following beyond China, in international markets.
Far beyond offering a new technology, OPPO has also expanded the flash charging ecosystem. As of April 2020, there are more than 2,700 patent applications across the world for OPPO's Flash Charge technology, with nearly 1,200 applications authorized. OPPO's VOOC patents are constantly improving with barrier patent, industry standard, and technical certification in the making. Since 2018, OPPO licensed its patent to 23 companies across various industries, including chipset manufacturers, portable charger and airport power seating. The VOOC Flash Charge patent has put OPPO on the global map. Moreover, the VOOC Flash Charge system supports backward compatibility. SuperVOOC 2.0 is compatible with SuperVOOC, and VOOC Flash Charge which is user friendly to regular OPPO global Flash Charge users.
OPPO continues to improve its Fast Charge technology to offer its users superior battery life and charging experience.
¹ Data comes from OPPO's laboratory
² Test condition: No background programs running, use Wi-Fi in airplane mode, turn off screen for 1 min after starting Super Power Saving mode and test for 15 mins.