Breaking Through Limitations with OPPO Find X2 Series' Ultra Vision Camera System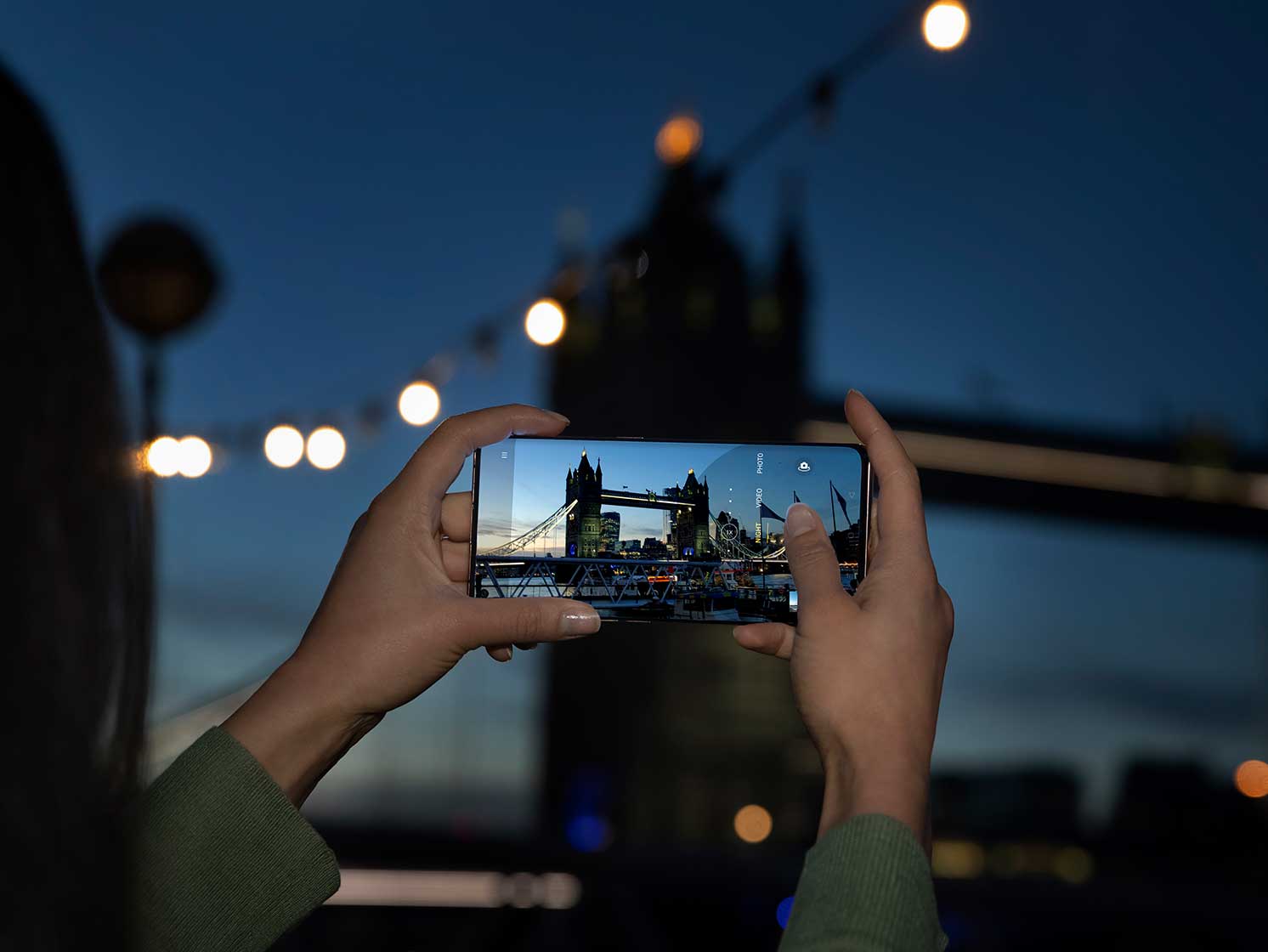 Mobile phones are the way we communicate with the world, and also a tool to record the world and our lives.
Arguably the main reason behind the popularity of smartphones is the unification of the consumer electronics industry. This is not completely a generational change in a commercial sense. Instead, it makes "recording the world" easier, faster and purer.
OPPO's slogan was once simply "camera phone". This indicates OPPO's emphasis, technological strength and profound understanding in the camera function, and the importance the company places on it. Find X2 Pro is equipped with a top-level professional display screen with a 120Hz refresh rate, 3K QHD+ and 1 billion colors. Furthermore, it is also equipped with a pioneering camera system. The screen reproduces a real and color-rich world, and the camera records it. As we enter the era of 5G, the camera is still a frequently used function. With high-speed and low-latency 5G networks, its potential will be further explored.
Of course, after years of development and competition, the Find X2 Pro wants to push the boundaries of what mobile phone cameras are capable of. This is no simple task.
Returning to the Origin to see the Path Ahead
As OPPO's flagship for the high-end market, Find X2 Pro is expected to bring the ultimate camera experience to its users. The R&D team intended to push its shooting performance in various scenarios, including night scene, wide-angle, telephoto and video, to higher standards. Such higher standards brought unprecedented technical challenges. To find the answers they needed, our camera R&D team decided to "return to the origin". We reviewed the development of the mobile phone camera, looked for gaps by comparing photos shot with mobile phone cameras and professional DSLR cameras, and re-examined the five underlying sensor specifications; namely photo sensitivity, dynamic range, color depth, focus performance, and signal-to-noise ratio. In the end, a new set of standards was introduced for the Find X2 Pro camera system.
· Photo sensitivity has been improved by more than 50%.
· Full well capacity increased by 50%.
· Record 12-bit color depth and directly output 12-bit RAW data.
· 100% pixel focusing capability and omni-directional phase detection.
· DSLR-level dual native ISO.
Find X2 Pro main camera adopts the 48MP pixel IMX689 module, which was developed and customized in co-operation with Sony. This sensor not only has a large size of 1/1.4 inches, but also has the largest pixel size (1.12 um) among all 48MP mobile phone camera sensors. This gives the Find X2 Pro better shooting performance in dark light, but its 1/1.43 inch size is particularly bulky for a compact phone. Thankfully, our R&D engineers managed to find a balance between performance and size.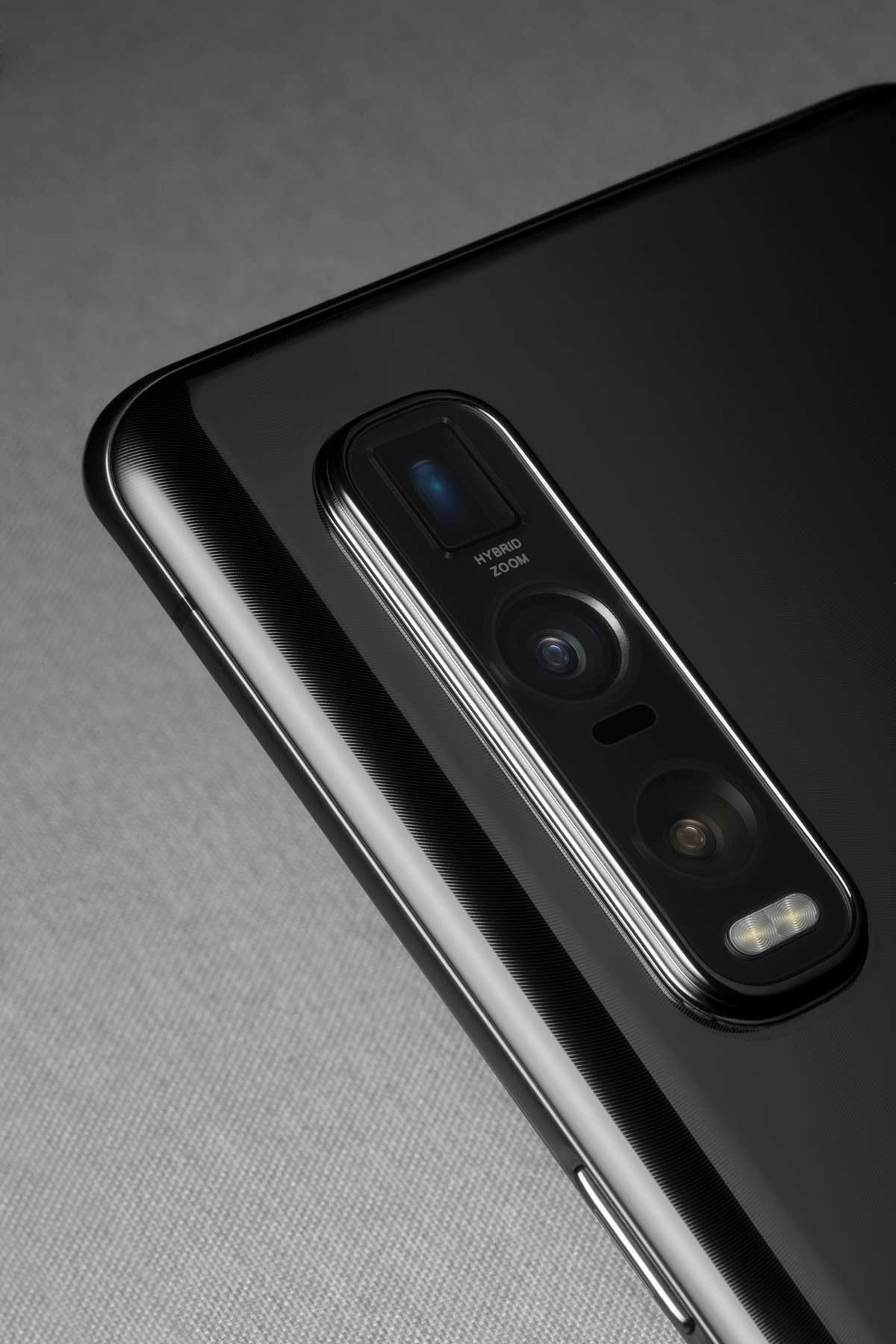 New-Generation Focus Technology
Find X2 Pro's cameras have adopted innovative camera technologies including all-pixel omnidirectional focus technology, a super-sensitive full-focal triple camera system, Live HDR as well as many other new technologies to make images feel even more real.
Comparing the focus capabilities of mainstream sensors:
● IMX362 (PDAF is implemented via 2PD): its high-density PD points make its focusing very stable, but due to its low pixel density, its focusing performance in dark environments is poor.
● IMX586 (PDAF is implemented via 2×1 OCL): it uses large-sized Quad pixels and has better focusing performance than the IMX362 in dark environments, but its pixel density is low.
OPPO's customized IMX689 (PDAF is implemented via 2×2 OCL) sensor has combined the advantages of both: Quad pixel features as well as high pixel density. As a result, it has excellent focusing accuracy and speed in dark environments and overall focusing performance.
Image sensors have several modes, including Full-remosaic, QHDR, VBin and HVBin. Currently, we use QHDR and HVBin. QHDR is used for video HDR (3HDR), and HVBin mode can output both horizontal and vertical pixel density signals (as shown below). In addition to horizontal signals that are widely used in PDAF, we have added vertical signals to improve the focusing performance and user experience.

"The biggest challenge we met during the development is that nobody in this industry has ever used 2x2 OCL full pixel omni-directional focusing technology before. During the design phase, we encountered a number of problems, including incorrect depth of field and poor focus. To resolve them, we ceaselessly adjusted our algorithms and kept communicating with Sony and Qualcomm. In the end, we successfully implemented this technology on the Find X2 Pro. This technology, combined with our large image sensor, provides better focusing performance than regular cameras in dark environments." an OPPO R&D engineer said.
10-Bit Live HDR Video, Fully Utilizing Customized Image Sensors
Live HDR video is based on OPPO's new pixel-level real-time progressive exposure technology. It is a new function developed in collaboration with Qualcomm and Sony that supports 4K QHD+, 30 fps, and 10-bit HDR video recording and previews, as well as a 10-bit high-dynamic display.
When user records a Live HDR video, the IMX689 sensor detects the scenario and selects the corresponding exposure strategy to ensure a high quality and a high dynamic range. Its 10-bit color depth contains rich gray scale information four times greater than the traditional 8-bit color depth, providing users with more delicate and natural color transitions. On the Find X2 Pro, we developed algorithms to automatically control exposures based on long, medium or short exposure scenarios. This algorithm automatically matches to the dynamic range of various scenarios and chooses HDR exposure strategies accordingly. With our customized IMX689 image sensor and 10-bit display technology, we developed a completed a comprehensive technology solution for 10-bit depth display.
Structural Stacking Challenges from Large Image Sensors
"Since we have chosen a 1/1.4 inch sensor and three-camera design, the camera module is almost 40% larger (compared with the IMX586's OIS module in the Reno 10x Zoom), the camera lens are 110% heavier (compared with the IMX586's OIS lens in Reno 10x Zoom), the motor's driving stroke is 50% longer. And when the module is shaken, the impact sound from its internal components is about 5dB larger. Moreover, to achieve auto focusing and OIS anti-shake functions, we can't completely fix still the lens. This has added more challenges to the internal structure of the mobile phone. So, how do we design a lens and other hardware to coordinate with this large-sized sensor is a huge challenge that we've never met with before." an OPPO R&D engineer said.
OPPO R&D engineers found that the camera lens holder and the motor's internal holder were studded with bumps. These bumps were designed to reduce the negative effects caused by impacts, but they were also the cause of the noise. Thanks to the joint efforts from our partners, our R&D team reduced the hardness of the buffer structure at the top of the Find X2 Pro's lens holder and used silicone as the bottom buffer. When impacted, it deforms to absorb the energy and therefore reduces the noise caused.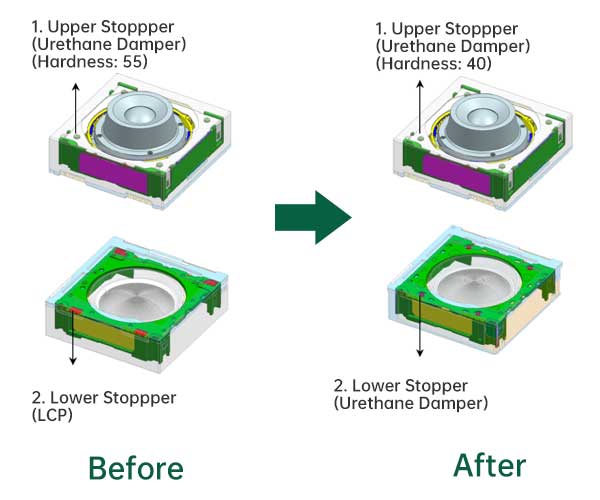 The R&D team has developed nearly 20 different prototypes for the Find X2 Pro lens module. In the end, they managed to resolves all the technical issues, including the interference between the lens module, microphone, flash and color temperature sensor, heat dissipation problems from the high temperature modules (such as the flashlight), and glare issues caused by the lens. "We have made multiple design plans in which the lens height is from 7.0 mm to 7.8 mm, each design increased the height in 0.1 mm intervals, and we have made lots of attempts regarding the order, structure and layout of the three cameras and innumerable adjustments. In the end, we achieved the desired smooth camera experience. During this period, we also experimented with cutting-edge research and new materials in the field of optics. All these new things were developed from scratch, and from the research and development process, we have gained further rich experience and knowledge regarding mobile phone cameras."
An Unassuming Three-Microphone System Takes Video Sound Recording to the Next level
The Find X2 Pro comes with a three-microphone system. Among all Chinese mobile phone brands, OPPO is the first to implement a three-microphone design. The Find X2 Pro has 3 microphones, each of which are placed at the bottom, top and back of the mobile phone. When the user receives a call, these three microphones simultaneously perform noise reduction. In addition, their positions allow Find X2 Pro to achieve 3D recording and recording focusing when the user shoots videos.
During the development phase, our biggest challenge was how to add a third microphone in such a compact space without jeopardizing the overall waterproof capability. During the early development, the third microphone was thought to be unrealistic, and we even considered compromising performance by replacing it with a smaller but inferior microphone. But in the end, we abandoned that idea. After intensive discussions, our camera team and structure team decided to place the third microphone next to the rear main camera and drill small holes on the decorative part so that the microphone can receive sound.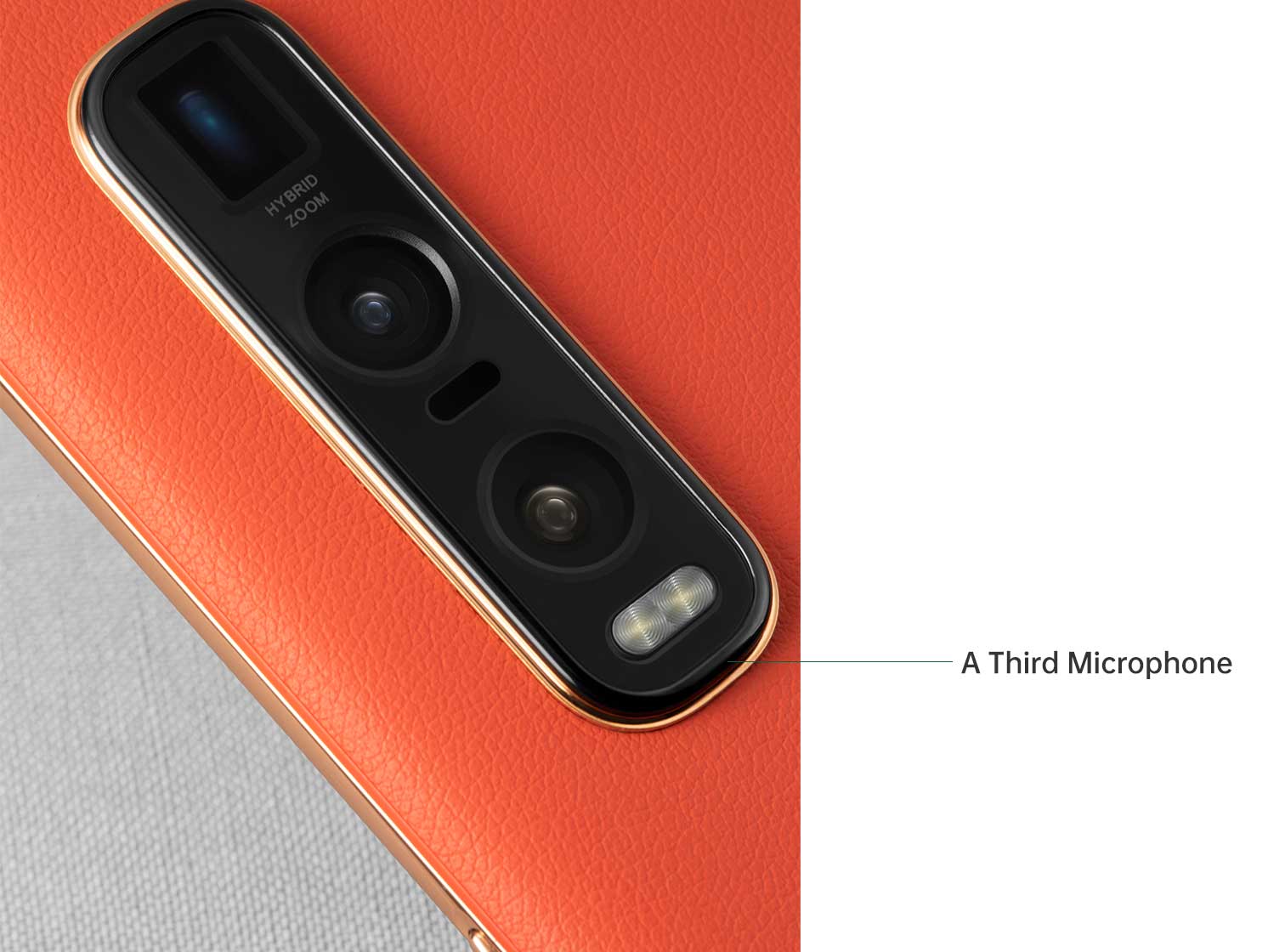 Since this layout has never been used before, we tried our best to guarantee the structural integrity of the sound output pipes for the top and bottom microphones to minimize the air tightness risks. The air tightness of the sound output pipe is dependent on the motherboard holder, battery cover, rear camera decorative parts, and the inserts and accessories between them. Our camera and structure teams worked together for over two months during the PVT phase and resolved all the blocking problems regarding stacking, sealing and consistency. In the end, we successfully started mass production.
A Pinnacle and a New Starting Point
Find X2 Pro is equipped with OPPO's best main camera with improved camera technologies. Featuring its new-generation 10x zoom technology and new ultra-clear portrait and night modes, it provides users with an unprecedented camera experience.
As the pioneer of zoom technology on mobile phones, Find X2 Pro, equipped with the new-generation 10x hybrid zoom system, continues to hold its leading position. To meet users' requirements for smooth zooming and color consistency, we have adopted a new OIS driver chip for the 10x hybrid zoom to enhance zoom stability. Meanwhile, thanks to the independent color temperature sensor at the rear, as well as its multi-focal technology and super-indexing algorithm for fusion images, Find X2 Pro guarantees the consistency of color and white balance of the three cameras at system level and ensures that the zoom process is natural and smooth.
Furthermore, we realized that users need to take clear pictures from a long range in the night-time. Therefore, we further upgraded our well-regarded Ultra Clear Night Mode, making its zoom performance as excellent as in the daytime. Currently, all the three cameras can achieve full focus, ultra wide angle shot and support at most 60x zoom, providing night photography lovers with more possibilities.
Furthermore, we have taken our leading selfie technology up a notch and provided users with our new Portrait Super Night technology, dramatically improving the front camera performance during the night-time. This new technology adopts various sub technologies including: face recognition, light ratio detection, alignment strategies for ultra-multiple frame selection, HDR fusion, AI partitioning, multiple spatial-temporal domain noise reduction, AI network noise reduction enhancement, and color protection, to ensure that even when the user takes a selfie at night-time, their face and background can be clearly and dynamically captured.
OPPO mobile phone's excellent camera performance has helped its users fully experience the pleasure of taking photos. Find X2 Pro, with its upgraded camera system, will set new benchmarks for the mobile phone industry.