AirVOOC – World Leading Wireless Charging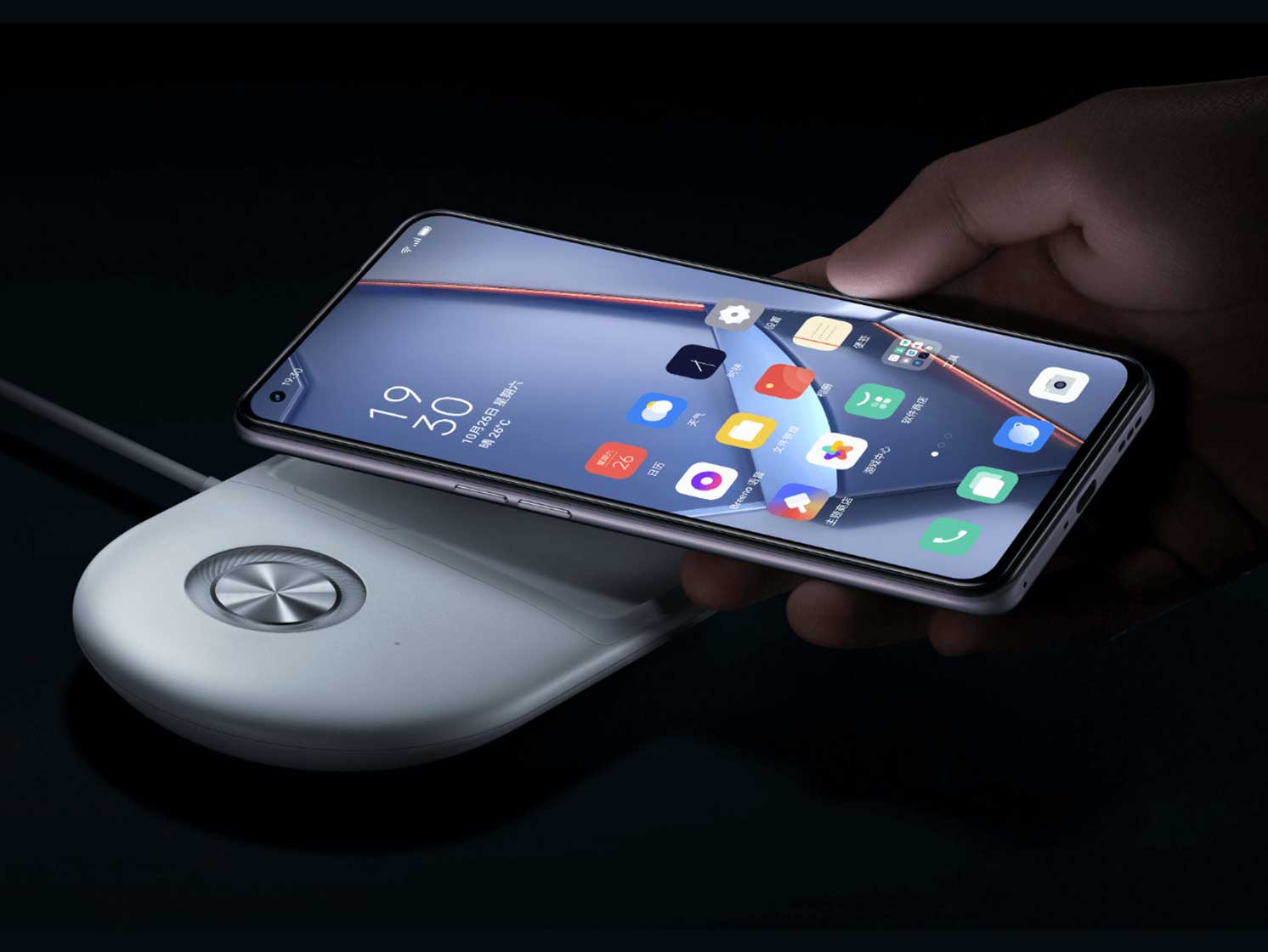 Flash Charging systems have completely reinvented the way we use our mobile devices – with many systems now capable of fully charging a phone battery within an hour or allowing upward of an hour of use on just a 5-minute charge.
Since the debut of VOOC in 2014, OPPO has been at the forefront of Flash Charging systems – setting new industry benchmarks with the release of each VOOC iteration. Praised for both its speed and safety, OPPO VOOC Flash Charging technology is the only fast charging technology that has achieved a 5-star certification at the CTTL of MIIT (Ministry of Industry and Information Technology in China). One of the most recent additions is 65W SuperVOOC Flash Charging on OPPO Find X2, which once again broke the record of highest combined power and speed in mobile phone charging.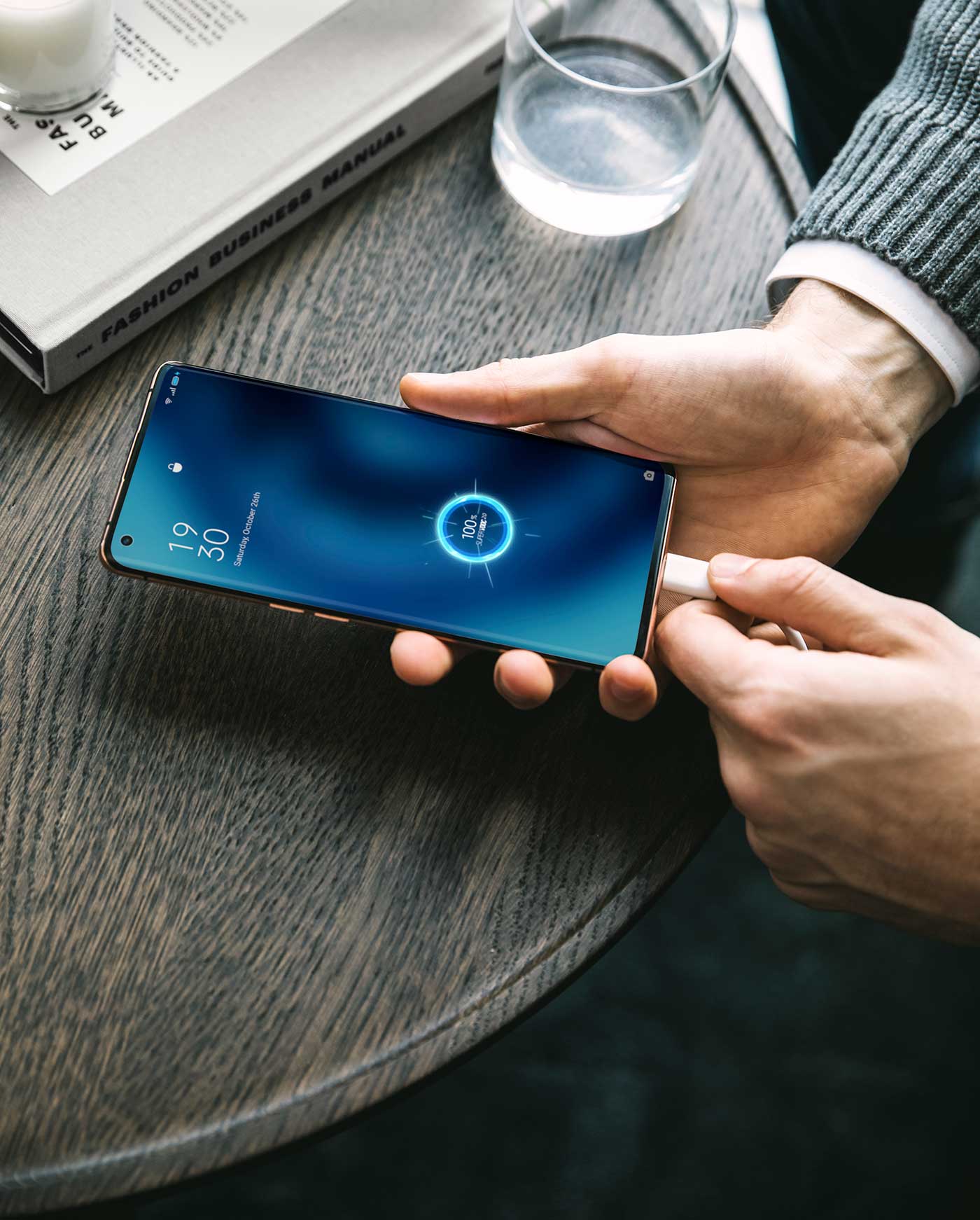 The development of VOOC Flash Charging began back in 2012, when OPPO engineer Zhang Jialiang concluded that high voltage has its limitations and we should instead focus on prioritizing high current.
Changing the Wireless Flash Charging Game
For a long time, OPPO has been holding back some of its biggest developments, because we believe in bringing our customers only the fastest, safest, and most efficient products. Netizens across the globe have been questioning why OPPO has not yet brought VOOC technology to the wireless domain, but the time has finally arrived.
With the release of OPPO Ace2, one of our greatest VOOC feats yet has now debuted – 40W AirVOOC Wireless Flash Charging. Ace2 features the fastest-ever 3-part charging solution, which includes 65W SuperVOOC Flash Charging, 40W AirVOOC Wireless Flash Charging, and 10W Wireless Reverse Charging. OPPO's 40W AirVOOC incredibly matches the charging speed of VOOC 4.0 Wired Flash Charging and has set the next major benchmark in wireless charging.
This cutting-edge Flash Charging set is now the fastest charging combination in mass production. AirVOOC is OPPO's first ever wireless charging solution – but you're probably wondering, "what sets it apart?" When compared with other wireless chargers, 40W AirVOOC solves the balancing act between charging convenience and charging speed. AirVOOC charging speed is comparable to that of wired charging VOOC 4.0 – Not only can it fully charge a device in 56 minutes, but it can also achieve 1 hour of standby time with just 5 minutes of charging. AirVOOC is also equipped with incredible air-cooling technology which ensures effective heat dissipation, and Qi wireless charging standards which enable the charging of other phones and earphones that support wireless charging.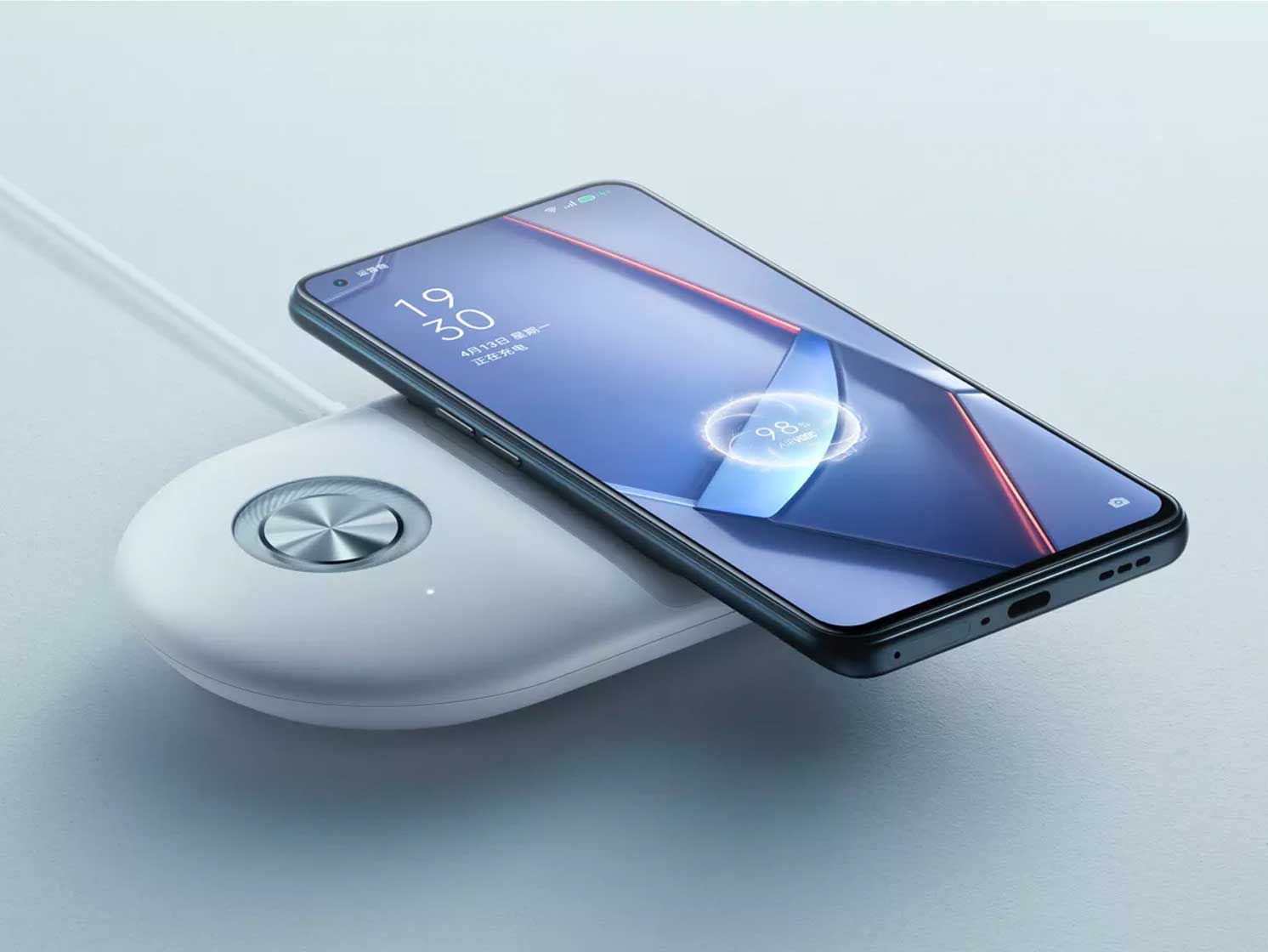 AirVOOC Safety
We strive to hold true to continuously bringing OPPO users the fastest, safest, and most efficient technologies. To ensure charging safety, we equipped 40W AirVOOC with a self-developed high-voltage isolated charging pump. This pump effectively blocks potential DC paths so that the voltage and current that are harmful to the battery cannot directly reach the battery cell. This exclusive technology allowed OPPO Ace2 to pass the TÜV Rheinland safety fast charging system certification and the TÜV Rheinland wireless safety fast charging certification, which fully guarantees the user's charging safety.
In order to reduce the heating that charging causes and improve conversion efficiency, OPPO Ace2 also adopts a series dual-cell architecture to reduce traditional wireless charging inefficiencies. The traditional wireless charging solution with a single cell requires two voltage reductions from the charging base to the receiving coil and the battery, with a conversion efficiency of 96%. However, AirVOOC adopts a structure of dual cells in series, which only requires one voltage reduction and thereby generates less heat, with a conversion efficiency of up to 98%.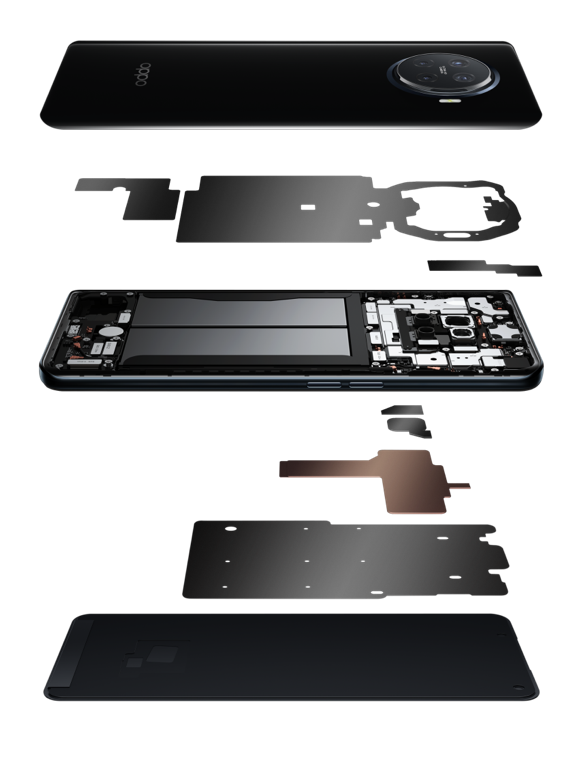 AirVOOC Cooling Technology
Need to make a call while charging? No worries, AirVOOC is designed to keep your phone and your hands cool.
OPPO Ace2 has made leaps and bounds in the Flash Charging realm and naturally required developments in cooling technology to match. The OPPO 40W AirVOOC charger also has many standby functions that are not visible to the eye but are felt in every moment. With AirVOOC's Butterfly Wing air-cooling technology, the maximum temperature of the back of the mobile phone can be maintained below 39℃ while charging.
AirVOOC Multi-Compatibility & Smart Mute Mode
Following the Qi standard, in addition to OPPO Ace2, AirVOOC charger can also charge other mobile phones and headphones that support wireless charging.
AirVOOC supports a low power operation "Smart Mute" Mode that enables silent nighttime charging and improves energy efficiency. With Smart Mute mode, users manually set periods for low-power operation in order to achieve optimal usage and charging efficiency. Subtle standby technologies such as these ensure that users have the most convenient and effective wireless charging experience.