OPPO Speeds up the Process of Building a Virtual World with CybeReal
● Powered by in-house AI Engine, OPPO CybeReal intelligently extract spatial information from smartphone image, reducing the need for professional scanning equipment.
● The upgraded CybeReal has already created compelling AR experiences in the OPPO intelligent Flagship Stores.
May 25, 2021, Today OPPO introduces its newly generated AR application CybeReal, powered by real-time, spatial computing technology. By adopting its in-house AI Engine, OPPO elevates Augmented Reality to the next level. OPPO CybeReal brings greater authenticity and convenience to the whole process of creating AR to experiencing AR. The compelling AR experience has come to the OPPO intelligent Flagship Stores.
Conventional ways of creating a digital world require professional devices and specific knowledge. On the other hand, OPPO's CybeReal technology makes this process a whole lot easier. For the first time, OPPO staff without any formal training can complete the initial scanning and data collection of store interiors through smartphones to form a digital replica.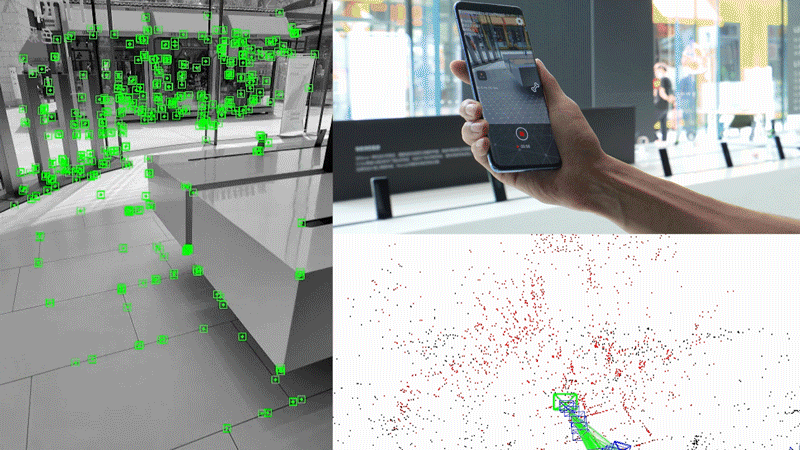 OPPO staffs simply use a smartphone to scan environment and collect data
Powered by an ever-evolving AI Engine, the application can process the interiors of the massive flagship stores into 3D representations within a few hours. The underlying AI platform can process 12,000 scanned images per hour, which is four times faster than its predecessor. Once the interiors have been scanned, the application supports precise and real-time 3D reconstruction effortlessly in a short time period. With OPPO's AR editing tool, the staff can set anchors and edit AR content materials any time to create an even more exciting AR environment.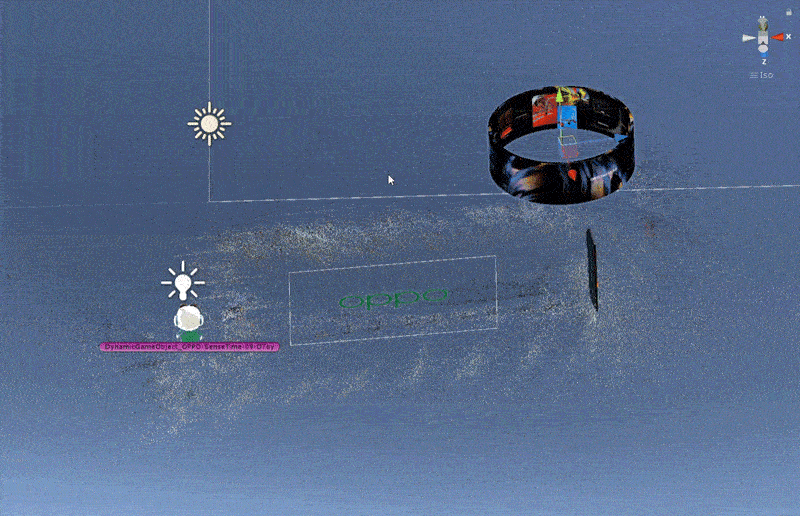 The upgraded CybeReal supports faster real-time 3D reconstruction
OPPO's proprietary RLOCS (Retrieval and Localization with Observation Constraints) visual positioning algorithm further improves indoor positioning down to centimeter-level accuracy. The algorithm was developed by the tech team from the Department of Intelligent Perception and Interaction and has been widely accepted in academia. In The 2020 European Conference on Computer Vision (ECCV) and Computer Vision and Pattern Recognition Conference (CVPR 2020), the team won two second-place awards in the Long-term Localization category.
To give users a truly immersive AR experience, OPPO uses 6DoF pose estimation, which grants users a view from any position and angle. Users may walk in circles around the target object, bend over for a bird's-eye view, or crouch for a bottom-up view, unlocking more vivid ways to interact.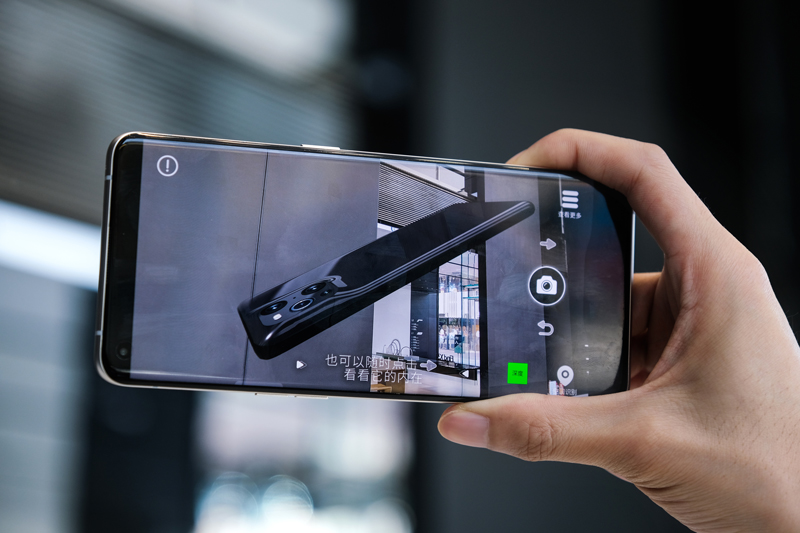 A 4-meter-tall Find X3 Pro descends from the sky
All in all, the upgraded OPPO CybeReal accelerates the deployment of AR services and various user scenarios. It makes developing AR content more efficient and user-friendly and also makes AR experiences more immersive. Thus, transforming the AR experience into a part of daily life.
Currently, at OPPO Beijing Wukesong and Guangzhou Zhengjia Plaza Flagship Stores, visitors can use the AR application to interact with an artistic 4-meter-tall Find X3 Pro, which descends from above and transforms into a wall of vibrant photos. It slowly unfolds like a scroll in front of the visitors, accompanied by the background music "Colorful Future" composed for the Find X3 series by Hans Zimmer. Here everyone can take a peek into the future of the digitalized world.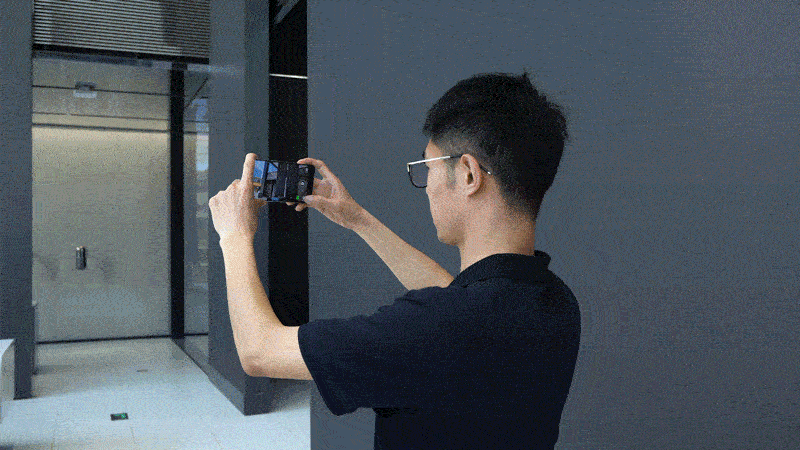 Take a peek into the amazing digital world with OPPO Find X3 Pro
Back in INNO DAY 2020, OPPO launched its first full-time spatial computing AR application, OPPO CybeReal. It integrated high precision digital modeling, AI, cloud computing, graphics rendering, 5G, and other cutting-edge technologies, marking a milestone in the exploration of a future composed of mixed reality. As a platform-level AR application, CybeReal can replicate scenes and objects from the physical world into digital replicas in the virtual world. These scenes and objects are analyzed and rendered through data produced by multiple sensors inside the device, then presented to users as a blend of our physical world and digitalized information in the form of augmented reality.
Further, OPPO's updated CybeReal technology will join the competition at the International Conference on Computer Vision (ICCV) this October. In the long run, OPPO will journey deeper into the still largely untapped world of AR-related hardware, software, and services and make these technologies more accessible to all industries.