OPPO Find X2 Pro Fully Supports HDR on YouTube, Netflix, and Amazon Prime Video, Bringing First-class Video Viewing Experience to the Users Worldwide
April 23, 2020, China, Shenzhen – The world-leading smart device brand OPPO is proud to announce the Find X2 Pro, its all-round flagship, fully supports HDR videos across YouTube, Netflix, and Amazon Prime Video in countries where each service is available.
Now OPPO Find X2 Pro, is capable of screening HDR videos, bringing a first-class video viewing experience to users around the world as HDR videos are presented in rich color, sharp contrast, and refined detail.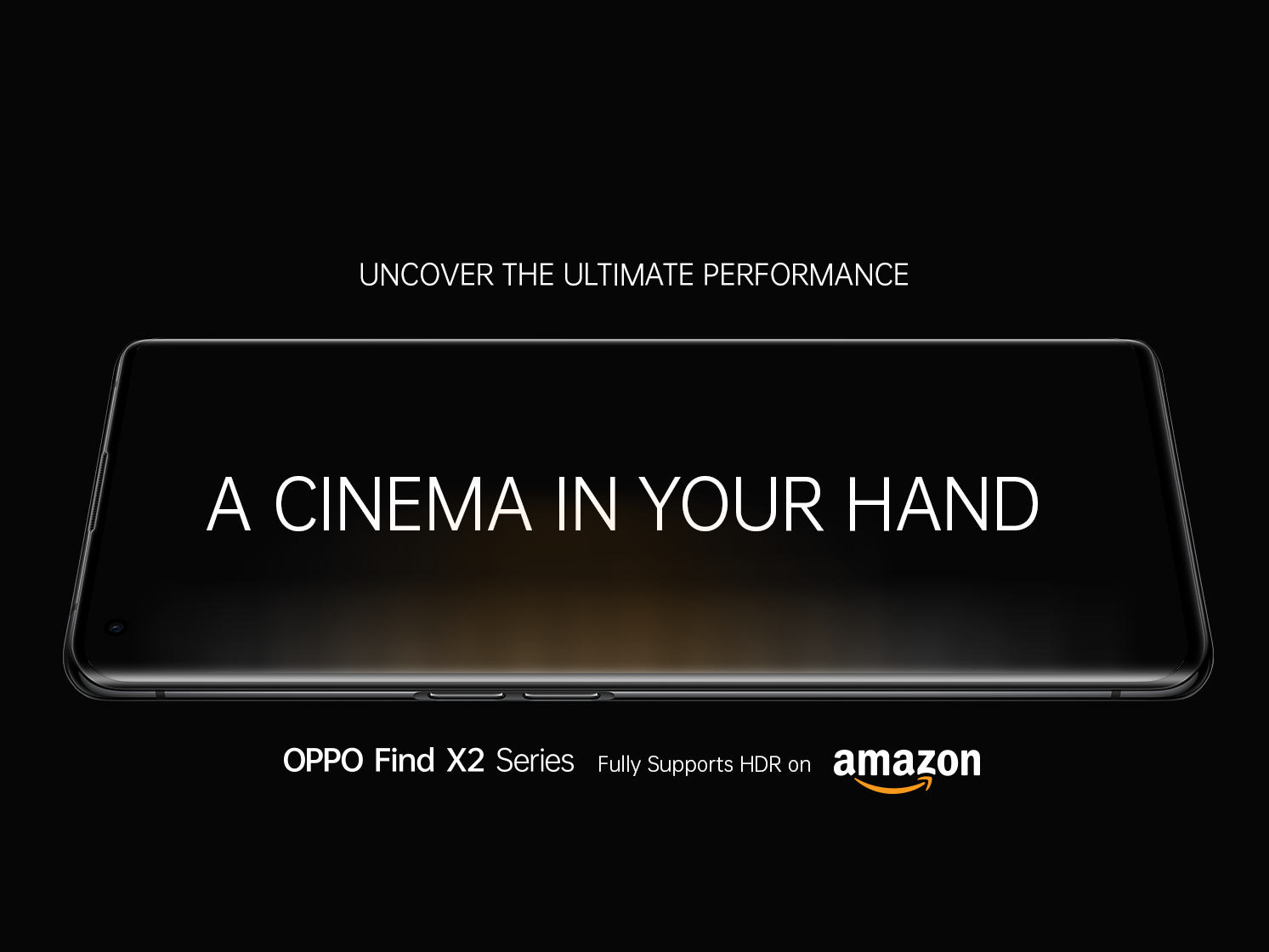 OPPO believes the ultimate screen experience encompasses three facets: ground-breaking hardware performance, software, and content. These are qualities embodied by the Find X2 Pro.
All three video streaming services have strict HDR smartphone screen requirements. The Find X2 Pro screen is the most advanced screen OPPO has developed to date. Up to 120Hz ultra high refresh rate ensures smooth and clear display. The screen,covering 100% film industry-grade P3 WCG, also supports QHD+ and is capable of displaying over 1 billion colors, with HDR 10+ certification. The high-quality screen has been well received by the industry, receiving A+ score from DisplayMate, and Eye Comfort certification from TÜV Rheinland.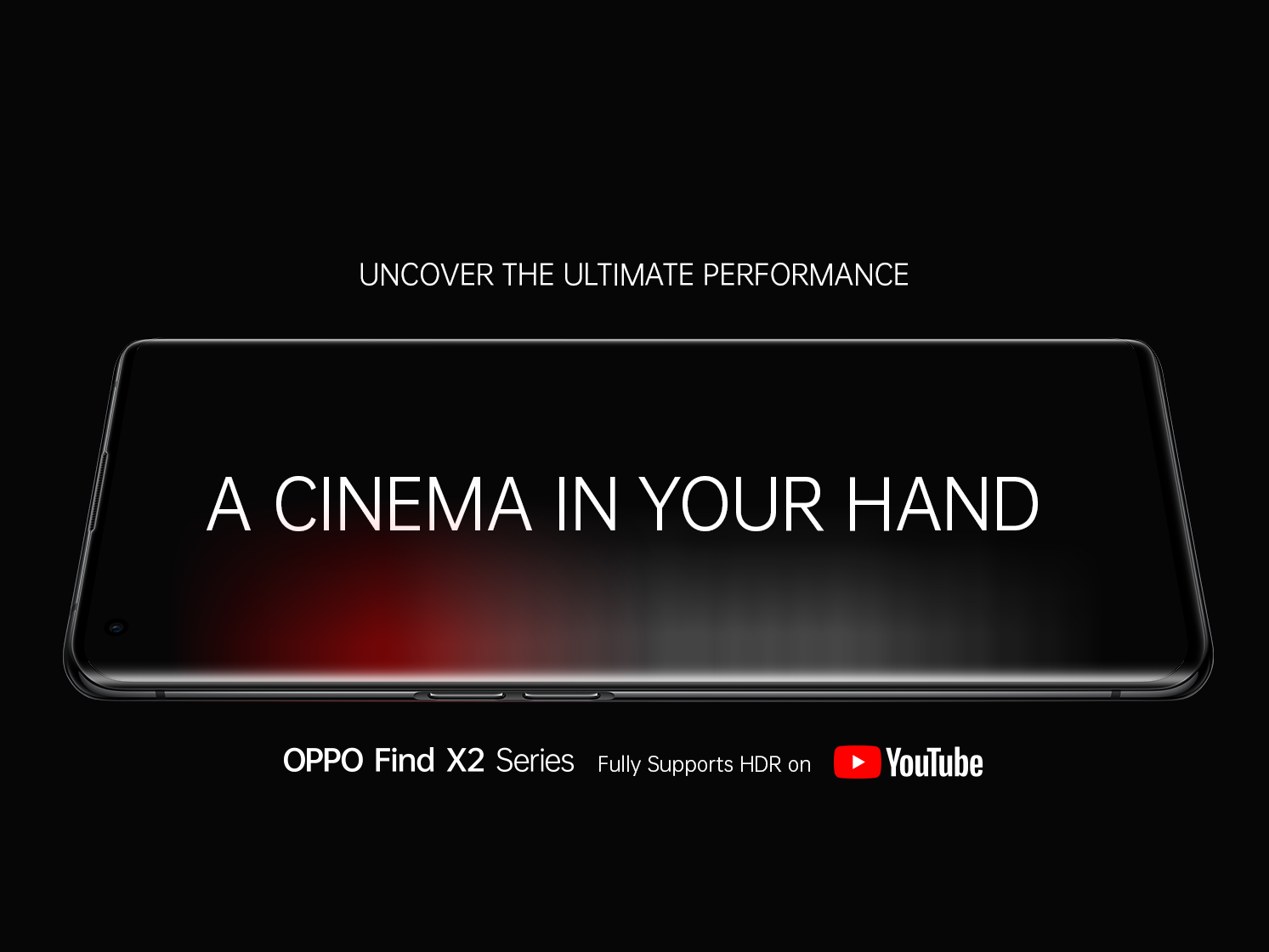 Besides the excellent screen quality, the Find X2 Pro is equipped with a Qualcomm Snapdragon 865 flagship chip and a chip that supports Widevine L1 hardware encryption and HDCP2.2, the OPPO Find X2 Pro ensures that users are provided with the technical backing required to enjoy high-quality HDR content while protecting the video copyright.
The OPPO Find X2 series signifies the brand's firm step into the high-end market. Besides bringing users a better screen experience, the OPPO Find X2 Pro also promotes the HDR screen in the smartphone industry, bringing forth a brighter tech future for all.
About OPPO
OPPO is a leading global smart device brand. Since launching its first smartphone - "Smiley Face" - in 2008, OPPO has been in relentless pursuit of the synergy of aesthetic satisfaction and innovative technology, Today, OPPO provides customers with a wide range of smart devices spearheaded by the Find and R series, ColorOS operating system, as well as internet services such as OPPO Cloud and OPPO+. OPPO operates in more than 40 countries and regions, with 6 research institutes and 4 R&D centers worldwide and an international design center in London, OPPO's more than 40,000 employees are dedicated to creating a better life for customers around the world.