Infusing more EQ into AI, OPPO takes the lead in global AI competition SemEval
March 19, 2020, Shenzhen – OPPO today announced yet another major achievement in AI research. At the recently concluded International Workshop on Semantic Evaluation (SemEval-2020), OPPO won the first place of Sentiment Analysis for Code-Mixed Social Media Text in Spanish/English mixed language, representing OPPO's leading capability in the field of mixed language sentiment analysis.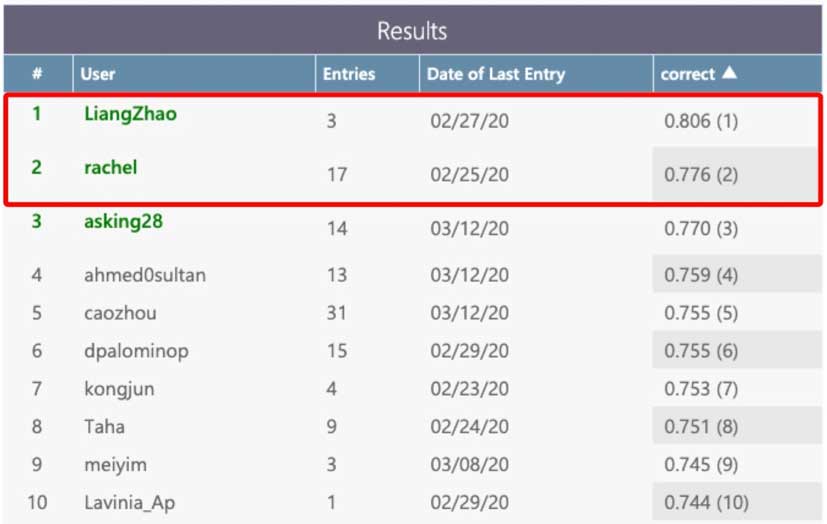 OPPO took the first and second place in a SemEval 2020 competing track
Sentiment analysis opens doors to a wide range of exciting applications. It enables computers to more accurately and sensitively capture the users' emotional changes and provides more appropriate responses in products that interact directly with people, injecting sensibility to services such as voice assistants and chatbots.
In the field of data analysis, massive data on the Internet can also be analyzed by sentiment analysis tools to obtain more comprehensive and more valuable statistics, and help companies better perform marketing analysis, user surveys, product feedback and other tasks.
"By creating a wide range of leading technology achievements, OPPO Research Institute aims to empower the broad range of products and services OPPO has to offer and provide users with a more integrated technology experience. We will continue to improve our AI capabilities and make OPPO's products more intelligent and caring," said Jack Hao, Chief Speech and Semantics Scientist, OPPO Research Institute said.
SemEval is one of the most recognized competitions in natural language processing. It is sponsored by SIGLEX under the Association for Computational Linguistics (ACL), one of the most influential and dynamic international academic organizations in this field. Since 2001, SemEval has successfully held 14 sessions, attracting leading universities and research institutes around the world.
The analysis of human emotions undoubtedly places high requirements on technologies. The speech and semantic research team of OPPO Research Institute analyzed the task through multi-dimensional analysis and repeated comparison experiments on the emotion classification model. By combining the specific characteristics of the task data and advanced model tuning and training, OPPO finally achieved championship results.

OPPO currently ranks the sixth on SQuAD 2.0
With a relatively short history, OPPO's speech and semantic research team has successively won a number of industry-leading awards, including: Japanese-English Multilingual Patent Translation Championship of the 2019 China Conference on Machine Translation (CCMT2019) as well as first or second places on machine translation competitions such as WMT, CCMT, IWSLT. OPPO is also currently on the sixth place in the Stanford Question Answering Dataset (SQuAD 2.0).
Tony Chen, Founder and CEO of OPPO announced earlier that OPPO will invest RMB 50 billion(USD 7 billion) in R&D in three years to continuously promote advancement in the field of 5G, AI, AR, and big data as well as to develop and integrate core technologies in hardware and software engineering.
About OPPO
OPPO is a leading global smart device brand. Since the launch of its first mobile phone - "Smiley Face" - in 2008, OPPO has been in relentless pursuit of the perfect synergy of aesthetic satisfaction and innovative technology. Today, OPPO provides a wide range of smart devices spearheaded by the Find X and Reno series. Beyond devices, OPPO provides its users with the ColorOS operating system and internet services like OPPO Cloud and OPPO+. OPPO operates in more than 40 countries and regions, with 6 Research Institutes and 4 R&D Centers worldwide, as well as an International Design Center in London. More than 40,000 of OPPO's employees are dedicated to creating a better life for customers around the world.