OPPO Reno: Supercharged Gaming in a Sleek Package
2019-08-09
At first glance, OPPO Reno Series' panoramic screen, pivot-rising camera and 10x Zoom are its standout features. The sleek industrial design of the smartphone is a reflection of the beautiful photography it can create.
But there's more to the phone than meets the eye.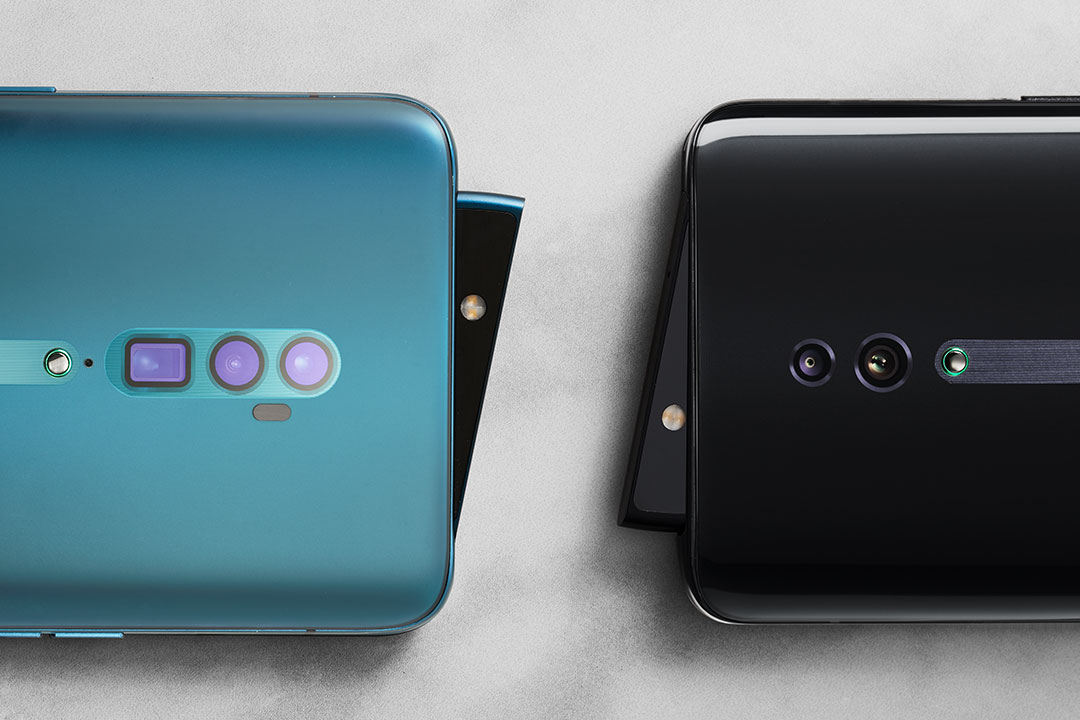 With multiple custom software features built into the phone, the Reno is also a dream for gamers.
Hyper Boost 2.0, Frame Boost, and Touch Boost help users avoid common pitfalls of running hardcore titles on mobile devices. HyperBoost balances power consumption with phone performance while allowing for a more fluid gaming experience. FrameBoost monitors the phone system's graphics cache and helps prevent screen freezes at critical moments in the game, while TouchBoost prevents similar problems with touch screen performance.
For a more immersive experience, the Reno's Game Assistant allows users to make message notifications transparent during game time, as well as reduce the time they show up on-screen. Other available options such as blocking notifications, screen captures, and screen recording help users to keep their head in the game. In addition, players can opt to place their gaming apps in the convenient 'container' of the phone's Gaming Space. Besides handily organizing related apps in a single space, it automatically provides graphics acceleration, custom optimization, and management of incoming calls.
Of course, gaming is about more than just visuals. The Noise Elimination feature acts as its name implies, reducing background static during voice calls and the echo of fingers tapping on the screen through multi-microphone technology. On top of that, the Reno's horizontally-aligned linear motor allows for vibration feedback that's more precise. Thanks to an algorithm, it can also produce customized effects according to different in-game events, creating an even better hands-on experience.
Finally, Reno 10x Zoom users can avoid phone overheating issue thanks to three different cooling methods. Layers of graphite, copper pipes, and thermal gel make the phone easy to hold, even during long gaming sessions.
In addition to all of the above, OPPO is continuing to tweak and improve the mobile gaming experience for users. On August 2, at Shanghai's Chinajoy gaming expo, we unveiled two new technologies–Game Color Plus and Dual Wi-Fi–that further enhance mobile gaming.
Developed in partnership with Qualcomm, Game Color Plus produces drastic visual upgrades for games across the board, heightening color saturation, contrast, and fine details. Dual Wi-Fi allows phones to connect to two wi-fi networks at the same time, sending and receiving data to both simultaneously. The Reno's DBS/DBDC chip enables the feature, which accelerates connection speeds and helps prevent lag in games as well as video-streaming.
With a plethora of titles, both casual and hardcore, now available on phones, a smooth mobile gaming experience is more important than ever. OPPO Reno's developers know this, which is why, equipped with a suite of cutting-edge performance optimization software, users are sure to stay ahead of the game.