More on the New OPPO Visual Identity
2019-04-29
2019 is a year of rapid growth for OPPO, expanding across Europe, Middle East and Africa. The launch of our new model OPPO Reno marks the second decade of smartphone innovation for OPPO and is a new take on how smartphones elevate creativity amongst today's youth. Considering these significant developments, it only seems right to realign our brand visual identity so we can communicate with a style that connects us with a global audience.
The new OPPO logo has become more rounded. The new logotype shows the brand's heritage through its extended letterforms and is optimized for a global audience. It also establishes a clear and contemporary presence adaptive to OPPO's rapidly expanding product portfolio.
The logo is accompanied by a new color system that refines the brand's signature green, enhances it for digital contexts and introduces a new palette for various product lines. Green is OPPO's own legacy, has good recognition and is memorable. The new greens have been updated for their adaptiveness to complement products and other visuals.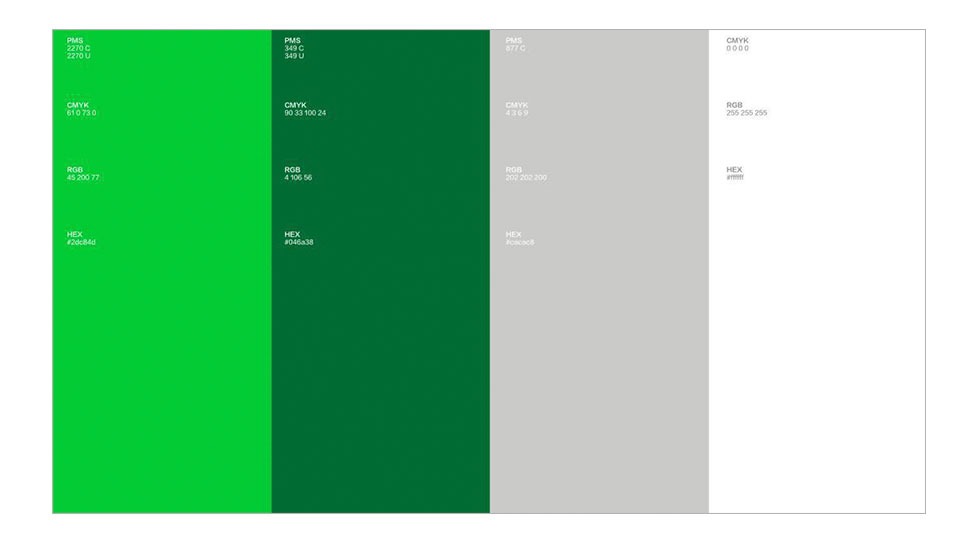 OPPO's new green speaks to luxury, fashion and works perfectly together with the secondary green. OPPO's light green is vibrant, warm and youthful. It excites and gives OPPO's brand new life.
We will pair the new OPPO green with a secondtone color to add more layers and flexibility. This palette has been optimized to distinguish OPPO in new markets around the world and build upon the legacy it has created. OPPO's base palette will now use two greens, whites, and platinum as the core of its color system. Platinum is a precious metal, and was selected as a color as it references beauty, product materials, and strength over time.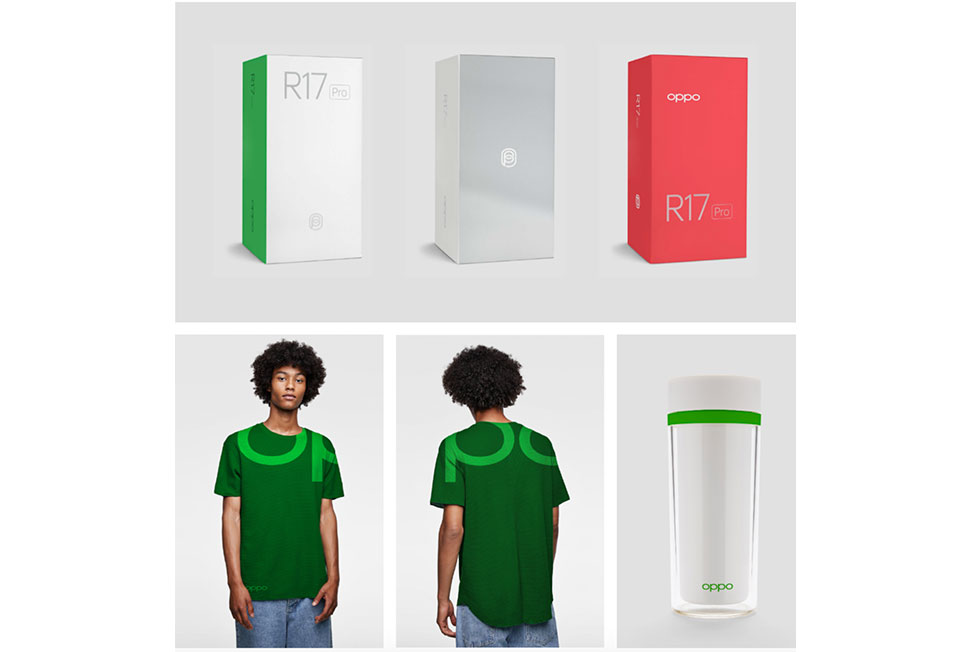 The new greens have been selected for better pairing with products and are more adaptive to other visual forms of communication. The above image shows concepts on how the color can be used across various items from merchandise to smartphone packaging.

A dedicated OPPO Sans font has been developed, reflecting our authentic brand style, combined with both technical beauty and global vision. In the image above we see how the OPPO SANS Roman typeface follows the expanded circular curvature of the new logo and perfectly integrates this feature point in the font design.
OPPO's brand new typography will cover simplified Chinese and traditional Chinese, Latin, Latin expansion, and Cyrillic font, which can be used by nearly 20 countries and regions. In the future, it will be expanded to include different language systems in southeast Asia, east Asia, Asia and Africa.
The typography family will be used not only in brand and marketing, but also in OPPO's official website and as a system font embedded in OPPO ColorOS. The use of OPPO font is comprehensively unified to provide consumers with a consistent brand experience at all touch points.
Designed by Eddie Opara of Pentagram, New York, the cooperation between Pentagram and OPPO lasted for nearly two years, starting from the market research leading to nearly one thousand designs, tried and tested in the process. Pentagram have collaborated closely on every aspect of the visual identity system, beginning with an understanding of developed and emerging markets, through to production and sustainability needs.
The new OPPO visual identity coincides with global launch of OPPO Reno. First launched in Shanghai, followed by Dubai and Zurich, OPPO Reno's innovation and style allows users to see the world from completely new perspectives.