OPPO Debuts the OPPO F1s at the Debut Roadshow at Mid Valley Megamall and Sunway Carnival Mall
2016-08-16
Kuala Lumpur, August 16 2016 — The ever-evolving smartphone brand OPPO launched the OPPO F1s last week, introducing another superb device to its photography-focused Selfie Expert series. Priced at RM1,198, OPPO F1s carries on the "Selfie Expert" title of its predecessor, the OPPO F1, raising the bar with a 16 MP front camera and a Beautify 4.0 function. The OPPO F1s steps up the selfie revolution, bringing OPPO's leading photography technology to an even wider range of consumers.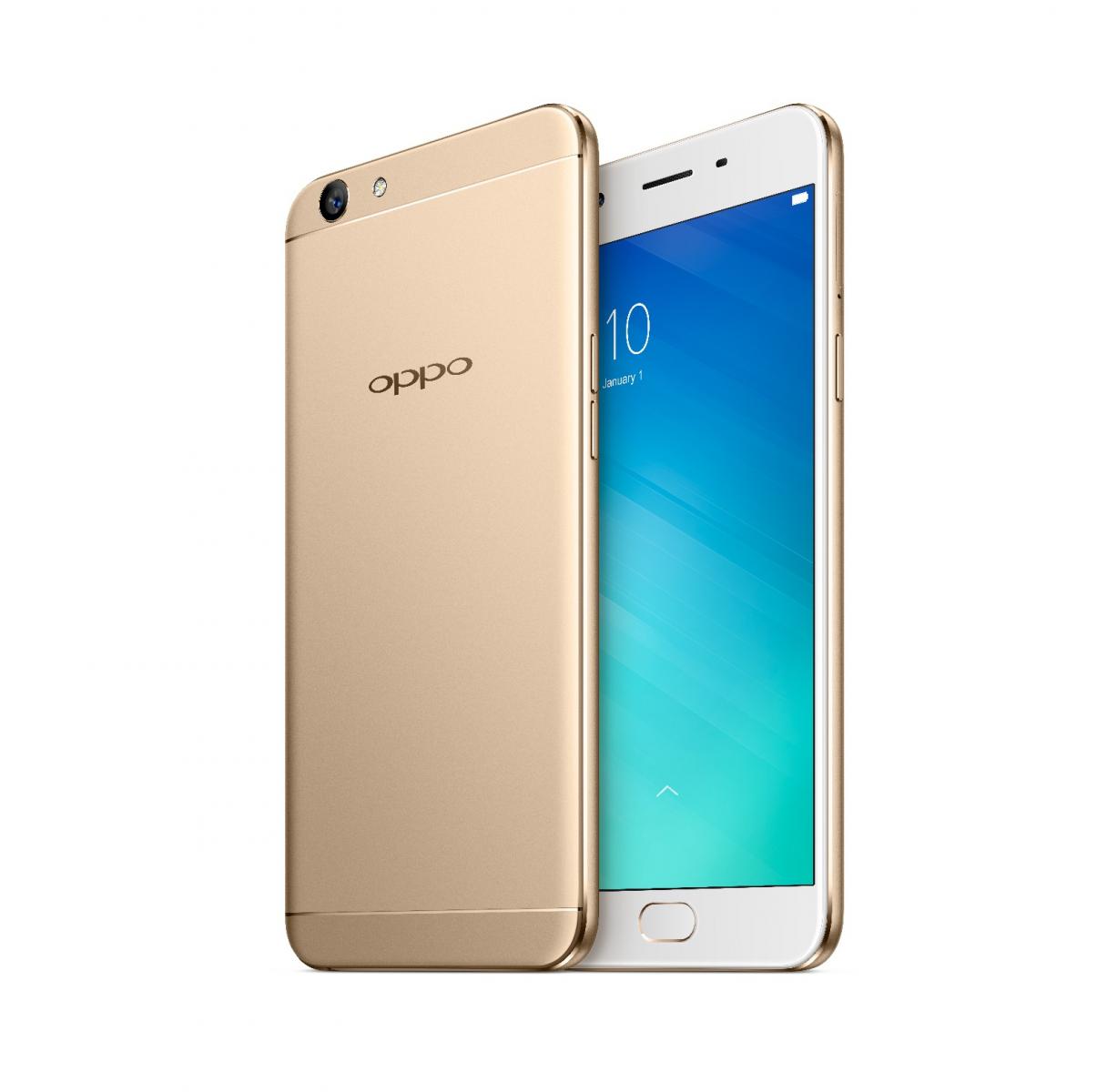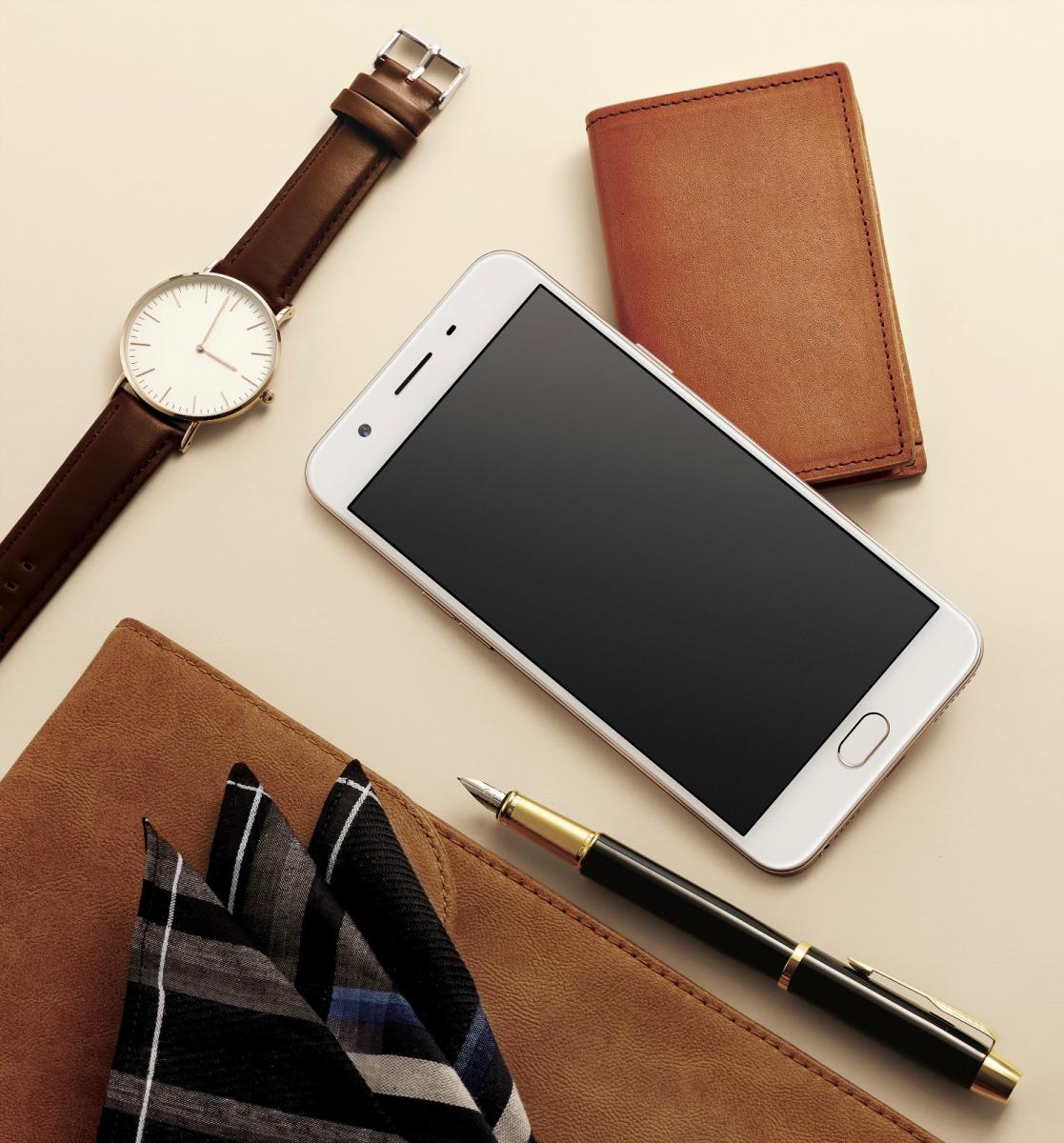 Following the launch of the OPPO F1s, OPPO is having the debut roadshow of the new Selfie Expert at Mid Valley Megamall, as well as at Sunway Carnival Mall.
The Mid Valley Megamall Roadshow
The OPPO F1s Debut Roadshow in Mid Valley Megamall has begun since yesterday, August 15 and will be ongoing until August 21 at the mall's East Court. Fans are all welcomed to know more about the new Selfie Expert. Besides that, fans who had pre-ordered the OPPO F1s would be able to collect the product on August 20.
The highlight of the debut roadshow is local singer and actress, and one of the OPPO F1s Selfie Icon, Ayda Jebat will be at the roadshow for a meet and greet session with fans on the 21st at 3:00PM. Ayda's playful personality are sure to keep fans entertained at the roadshow.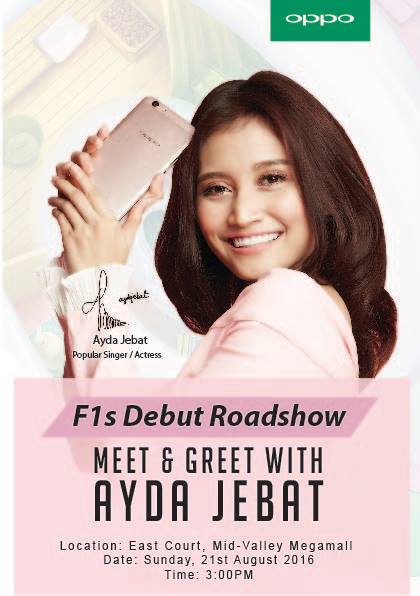 The Sunway Carnival Mall Roadshow
OPPO is also bringing the OPPO F1s Debut Roadshow to Ofans in the north of the peninsular. The roadshow will begin on August 18 up until the 21st at the mall's Main Concourse. Penangites would be able to collect the pre-ordered OPPO F1s on the 20th here as well.
OPPO is bringing a celebrity to this roadshow too. It is no other than another local singer and actress and one of OPPO F1s Selfie Icon, Min Chen. She will be at the roadshow on the 20th at 2:30PM to 5:30PM. Penangites should take this opportunity to meet the beautiful songstress and play some games with her.
For more information, please visit: http://www.oppo.com/my/
To pre-order the OPPO F1s, head over to www.oppostore.com/F1s_preorder/