Search History
Popular Searches
OPPO Enco X2
Hear Beyond Sensation
Co- Created with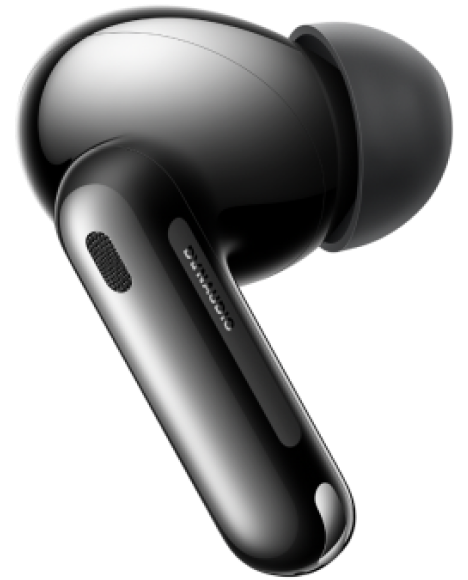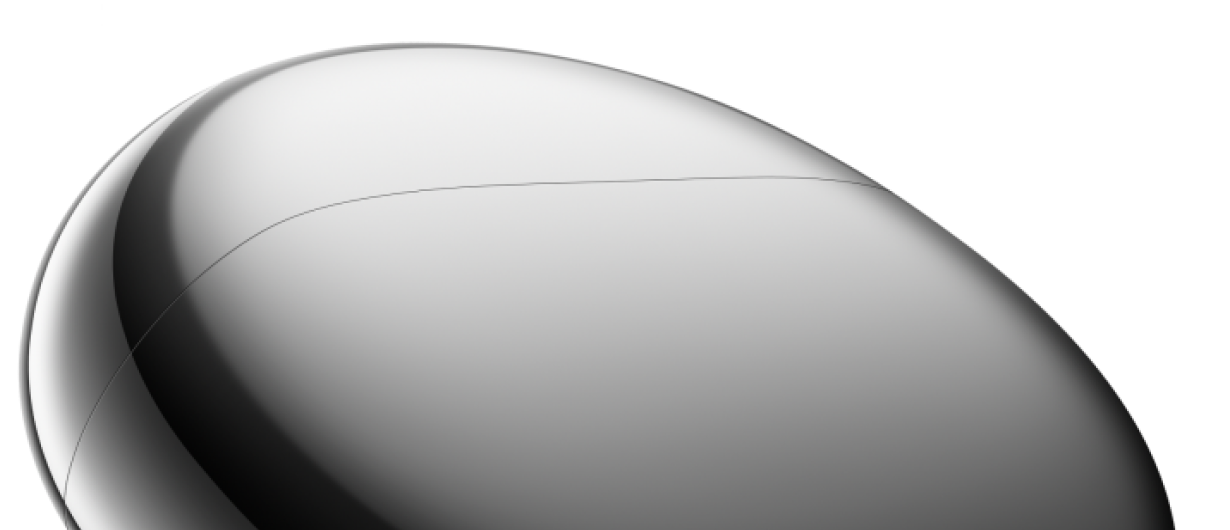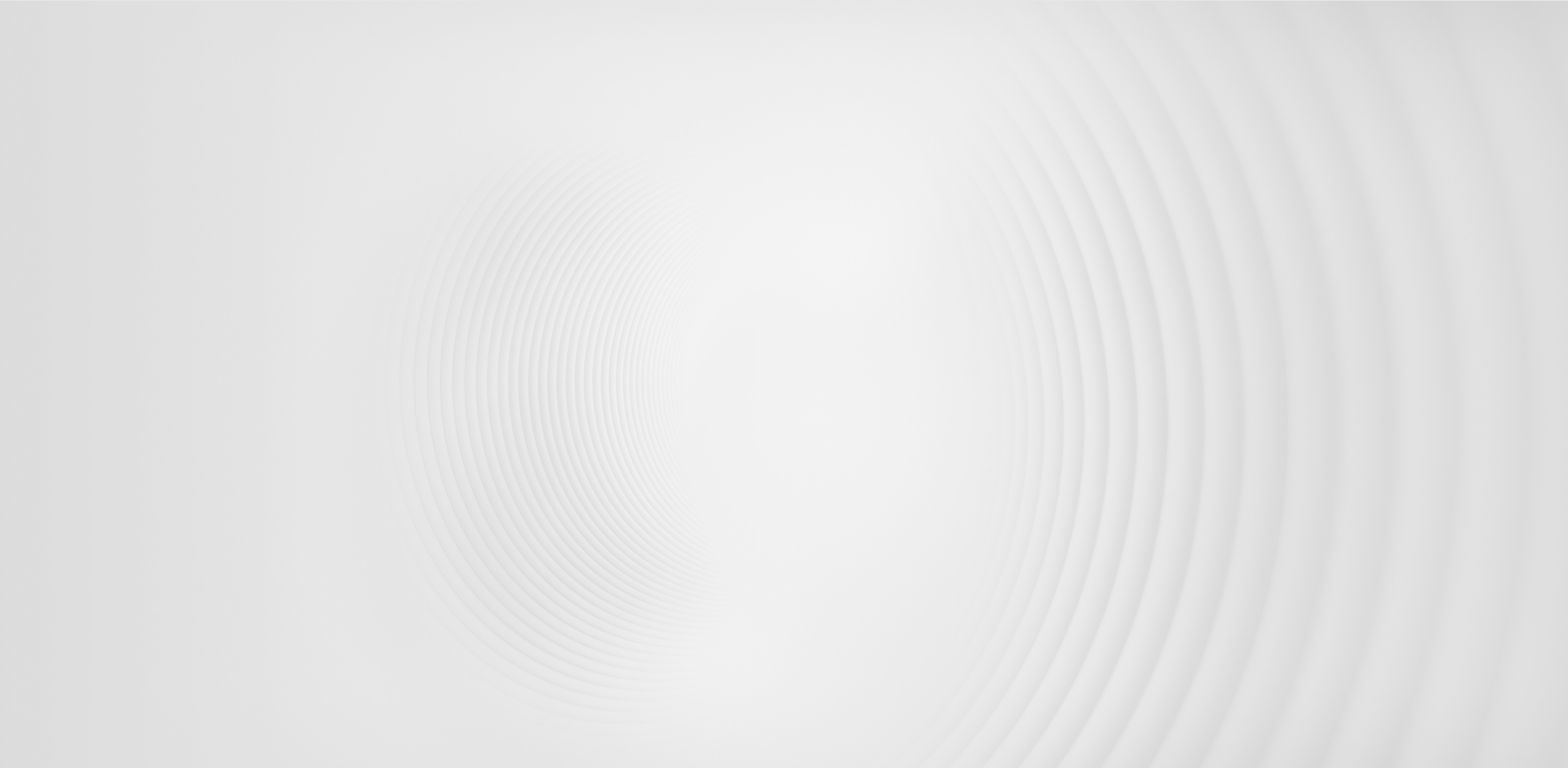 Co-created with Dynaudio | Second generation coaxial dual-driver system | LHDC 4.0 ultra-HD transmission | Ultra-wide frequency active noise cancellation | Bone conduction microphone

Watch the Film
SuperDBEE
A HiFi Speaker in
Your Pocket
Thanks to the brand-new SuperDBEE coaxial dual driver system jointly developed by OPPO and Dynaudio, the OPPO Enco X2 earbuds have made a dramatic step forward in delivering outstanding sound performance. Equipped with integrated ultralight diaphragms and exclusive quad-magnet planar tweeter, the OPPO Enco X2 can deliver much better performance than its previous generation. OPPO has improved the frequency response with many music producers for a sound balance seldom achieved by wireless earbuds, allowing you to experience studio-quality sound.
Ultralight Diaphragms
Immerse You in Deep Bass
Lightweight diaphragms are key to delivering high-quality bass. Given this, we adopt solvent-casting, a technology rarely used in the industry, to produce a diaphragm that is only 0.0095 mm thick for the OPPO Enco X2 earbuds. Supplemented by a DCCA voice coil with a diameter of only 0.033 mm, the diaphragm makes the vibration system 31% lighter than the Enco X counterparts. The Ultra-light liquid crystal molecular diaphragms instantly respond, leading to our best-ever bass levels in the OPPO Enco X2 earbuds. Feel each beat deep in your soul.
Quad-Magnet Planar Tweeter
Hear Every Detail and
Every Breath
OPPO's classic balanced planar diaphragm technology has evolved again to use magnets as the key driver of the diaphragms. Now we have created the all-new "Sandwich" quadruple-magnet structure which dramatically improves diaphragm performance. Compared with the previous generation, the OPPO Enco X2 earbuds see a 100% improvement in high-frequency extension, all the way to 40 kHz, and feature much higher resolution. The rich sound details enable you to hear every breath a singer takes and have new feelings about familiar melodies.
96kHz

Enco X2

48kHz

Enco X

+67%

Number of
Magnets (pcs)

2X

Frequency
Response Range
(Hz)

20~40000Hz

Enco X2

20~20000Hz

Enco X

+80%

Transmission Code
Rate (kbps)

900kbps

Enco X2

500kbps

Enco X
3x Sound Clarity with
LHDC 4.0¹
Certified by Hi-Res Wireless
The all-new LHDC 4.0 technology has significantly increased the wireless audio transmission rate to a higher degree - up to 900 kbps/24 bits/96 kHz, three times that of traditional wireless transmission technologies. LHDC 4.0 protects sound details, so that music sounds as it was meant to be, and makes sound always feel "fresh and new". It's like putting a sound studio in your ears.

Golden Sound² for
A Personalized Sound
Solution
After two years of development, our state-of-art golden sound technology is finally ready to take to the stage. This technology integrates leakage compensation, ear canal compensation, and personalized sound boost. This ensures that the OPPO Enco X2 earbuds' sound output is close to our ideal laboratory results.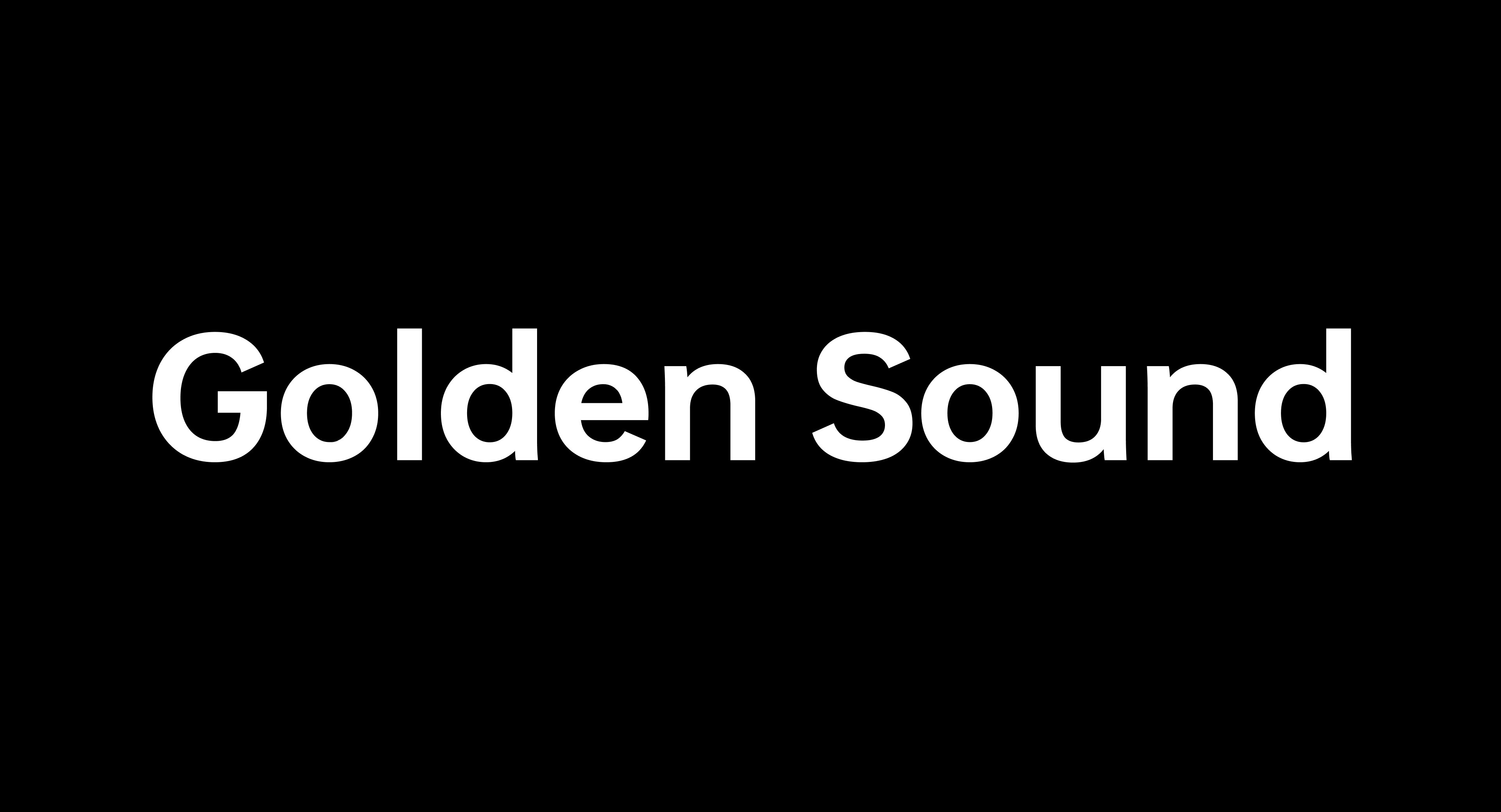 High-Performance Chip for
Premium Sound Quality
We have re-optimized the internal circuit structure of the DAC chip in the SoC and selected a better-quality audio inductor for the OPPO Enco X2 earbuds. Compared with the previous generation, the OPPO Enco X2 earbuds see a 25%³ improvement in sound output, allowing you to stay immersed in your music and feel the amazing sound quality.
Ultra-Wide Frequency Active
Noise Cancellation
Block out Unwanted Voices
Each OPPO Enco X2 earbud features two noise-canceling microphones with a high signal-to-noise ratio, which is rarely used in the industry, as well as a triple-core chip with a 50% performance boost⁴. The noise cancellation frequency can reach up to 4,000 Hz⁵ to reduce human voices at a frequency range that traditional noise-canceling earbuds aren't able to reach.
Ultra-wide Frequency ANC
Normal ANC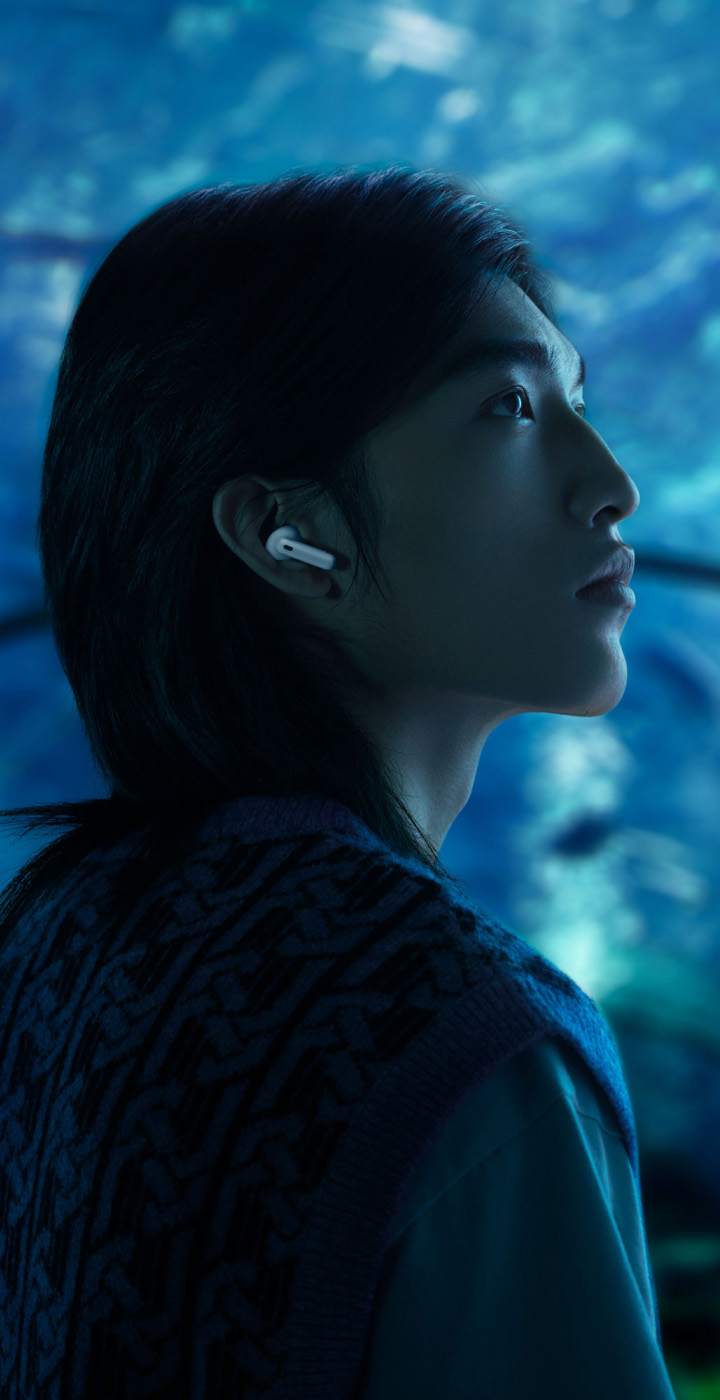 45 dB Active Noise Cancellation for Quiet Moments of Bliss
We have re-programmed the noise cancellation algorithm for the OPPO Enco X2 earbuds. Coupled with lightweight diaphragms, the earbuds support a noise cancellation depth of 45 dB⁵ , The OPPO Enco X2 earbuds can effectively cut out stubborn noises from airplanes, cars, and streets, allowing you to find peace in a noisy world.
Smart Adaptive Active
Noise Cancellation
No Compromise on Comfort
The OPPO Enco X2 earbuds can automatically identify your surroundings, offering the most suitable noise canceling model and a comfortable wearing experience even when you wear them all day long.
Flight
Café
Commuting
AI Bone Voiceprint
Microphone
Pick up Your Voice, Not Noise
Built on the triple-microphone system commonly found in high-end TWS headsets, the OPPO Enco X2 earbuds are equipped with all-new bone conduction sensors for voice pickup. The built-in sensors can accurately capture your sound vibrations and better pick up your voice in noisy surroundings.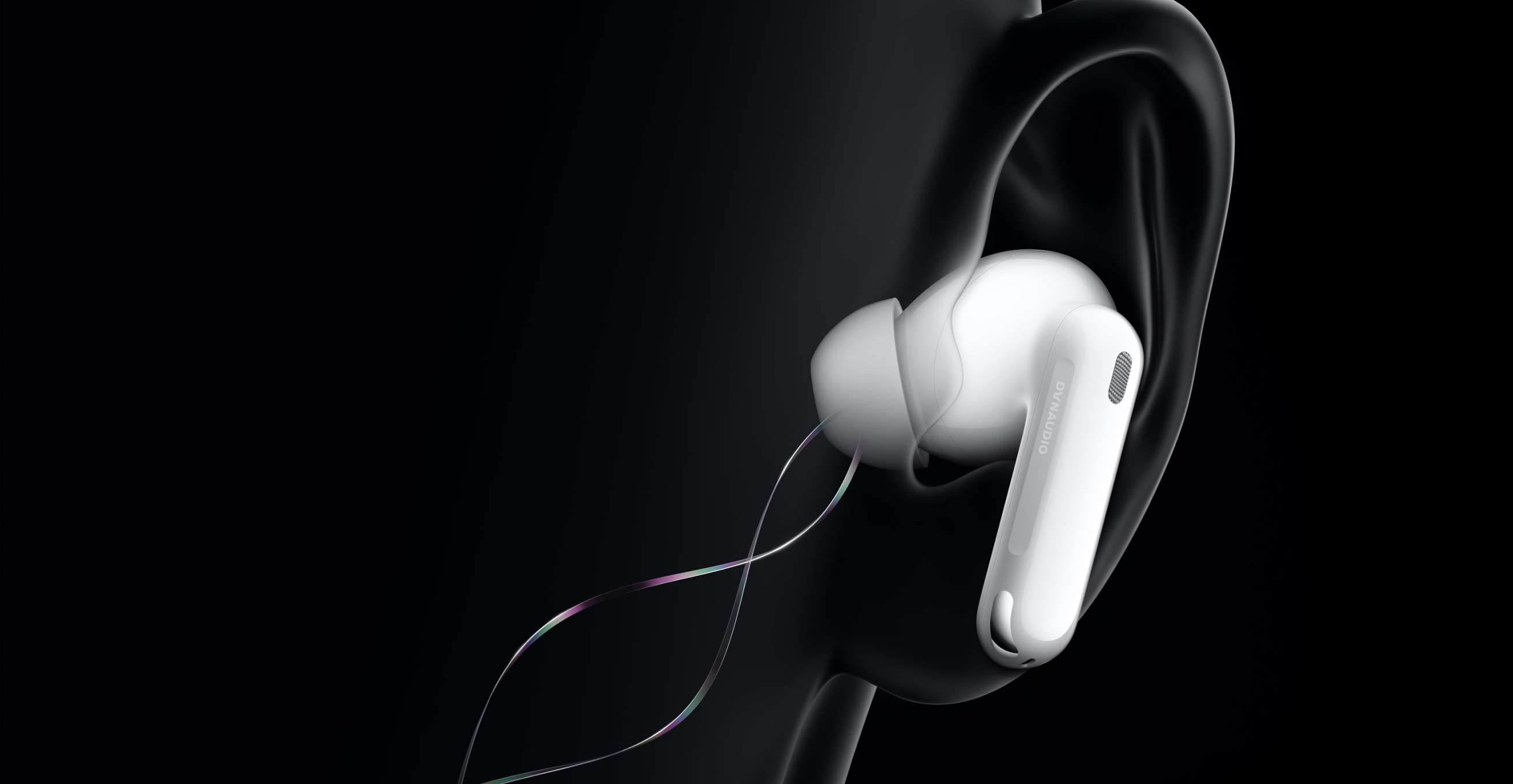 Auto Switch to
Transparency Mode
Chat Freely While Keeping
Your Earbuds On
When you start talking with the person nearby, the OPPO Enco X2 earbuds will automatically lower the volume and turn on Transparency Mode so that you can clearly hear the outside world.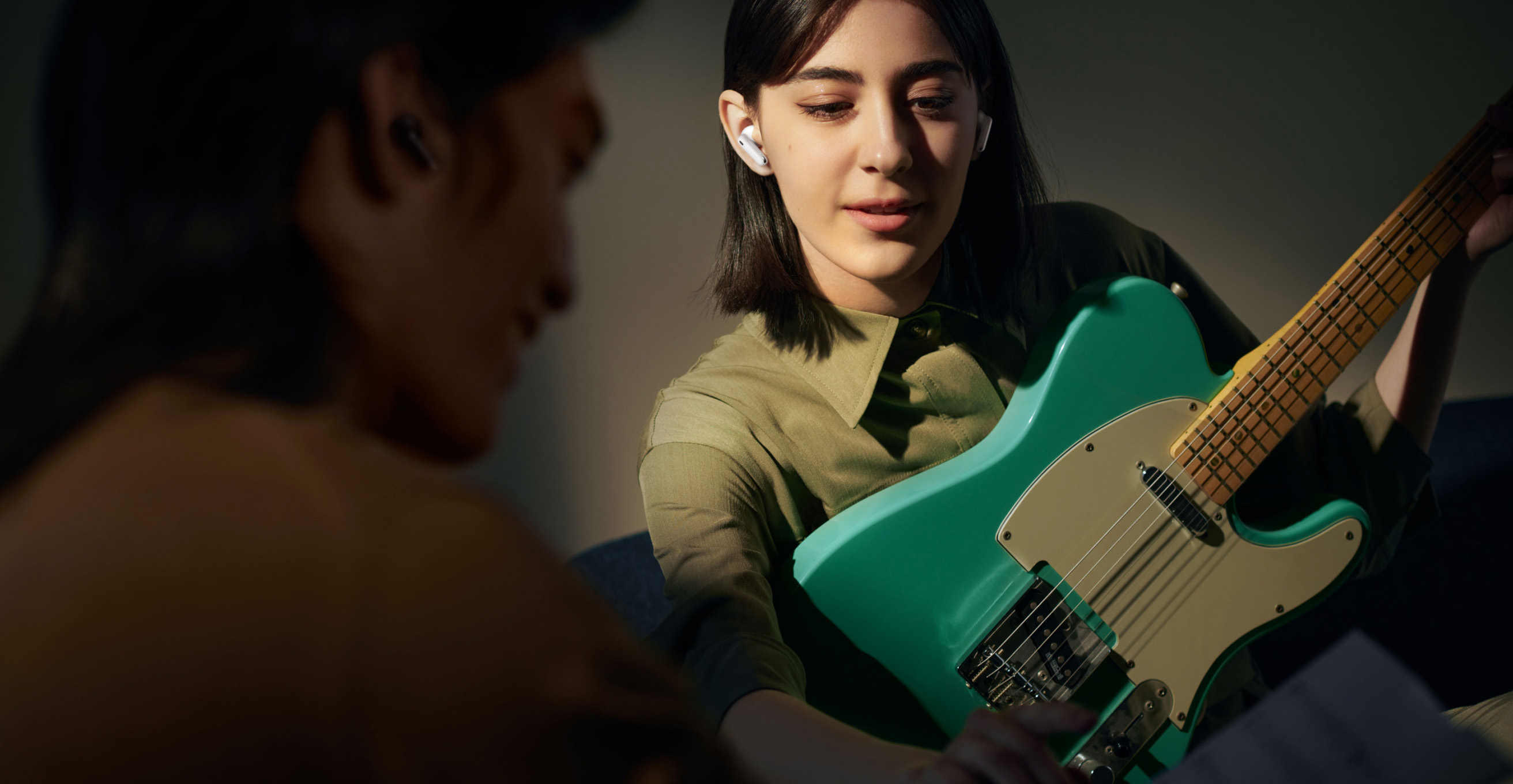 Triple Protection for Less
Wind Noise
The OPPO Enco X2 earbuds use steel mesh designed for wind noise protection. Its reversed and diagonal wire arrangement lowers the wind resistance coefficient by blocking air intake. Thanks to the anti-wind noise duct design and a smart anti-wind noise algorithm, wind noise worries will simply blow away.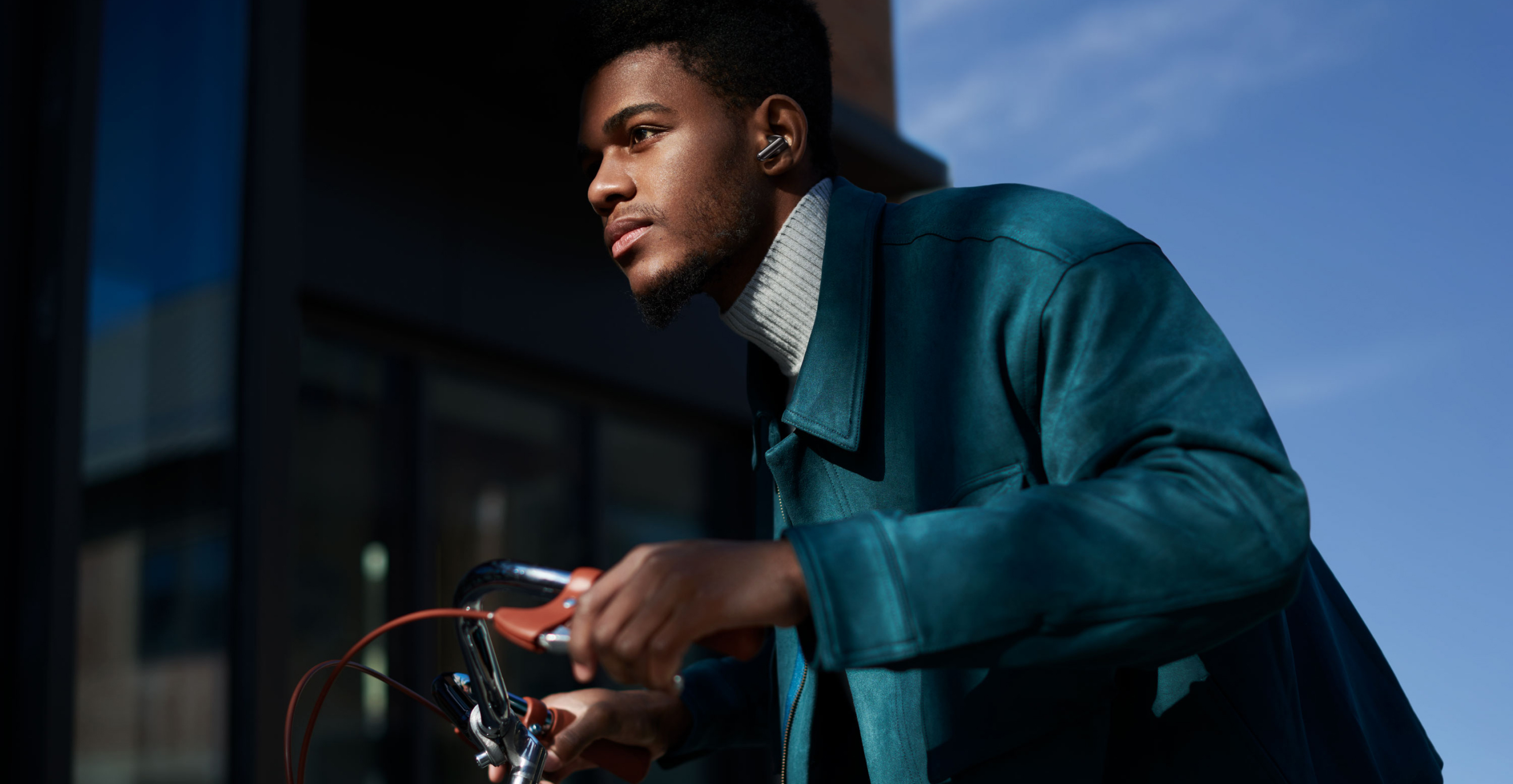 Bluetooth 5.2 Chip⁶
Keep Your Connection
Uninterrupted
Compared with the previous generation, the OPPO Enco X2 earbuds' Bluetooth connection is on average three times more stable when in LHDC mode⁷. Promises a persistent listening experience. Also, with a latency down to 94 ms⁸, your gaming experience will also become more enjoyable.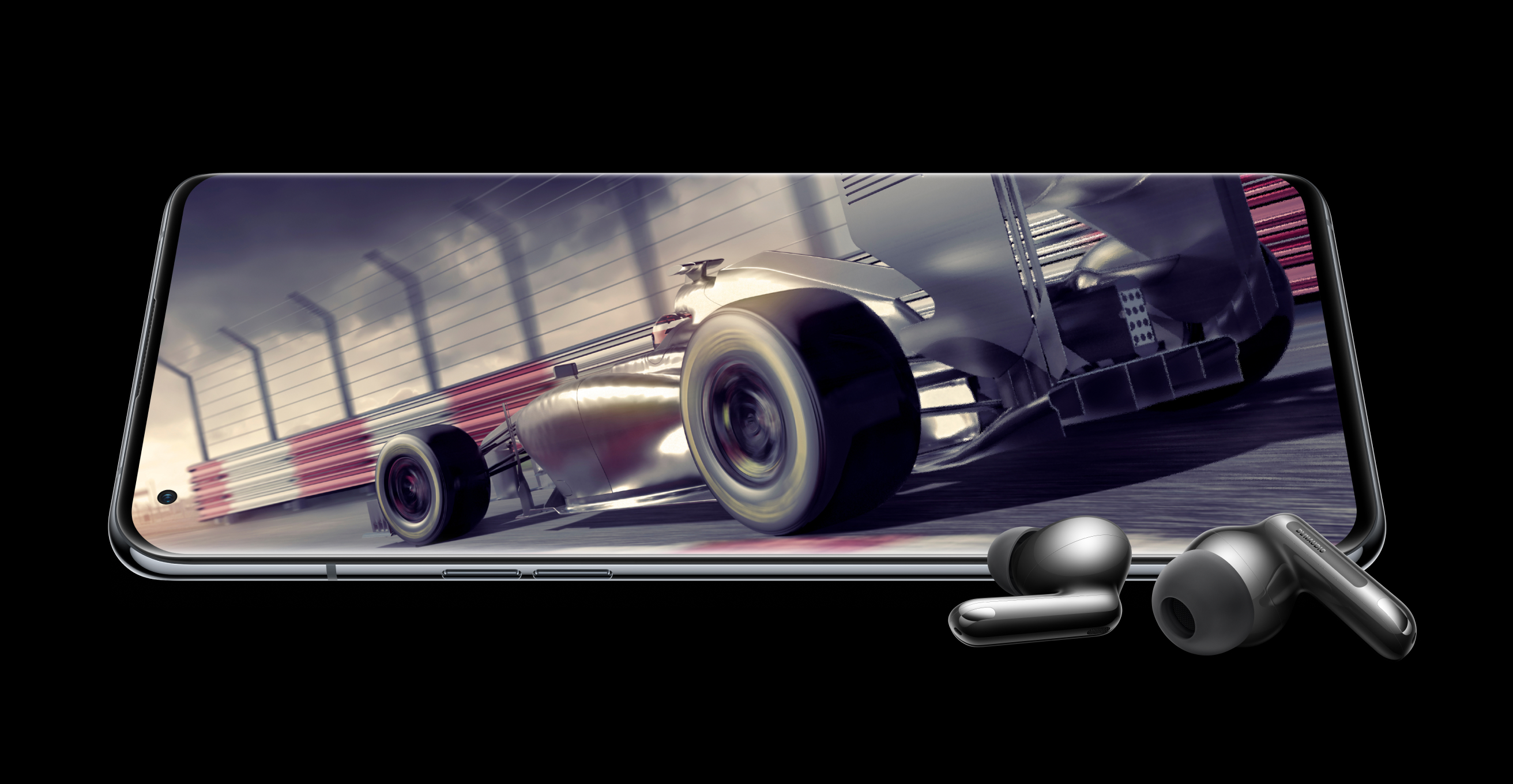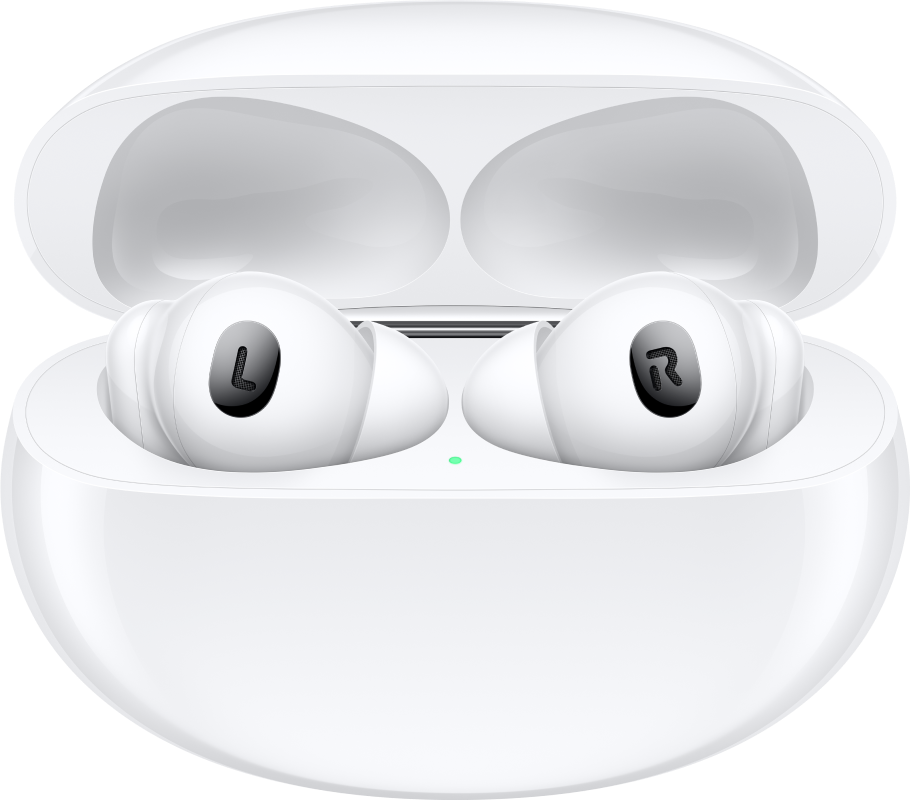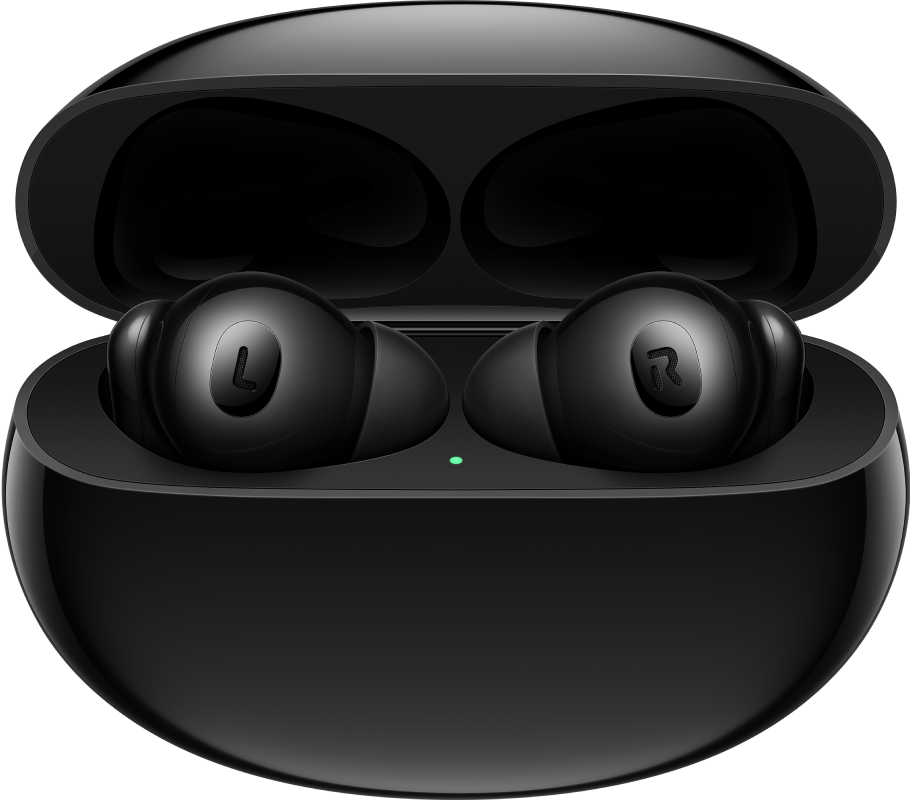 Integrated and
Streamlined Body
A Work of Art, Both Inside and Out
The OPPO Enco X2 earbuds come in two colors: white and black. The integrated body design hides neat lines in a round shape. The industry-leading paint technology used for the black version gives a ceramic-like texture, making it a joy to both use and behold.
Hear Everything and Feel
Nothing
The OPPO Enco X2 earbuds have gone through nearly 100 rounds of modifications based on OPPO's professional database of human ears and surveys from more than 1,000 users. Thanks to a new ergonomic design, each OPPO Enco X2 earbud only weighs 4.7g⁹ and is the perfect fit for everyone.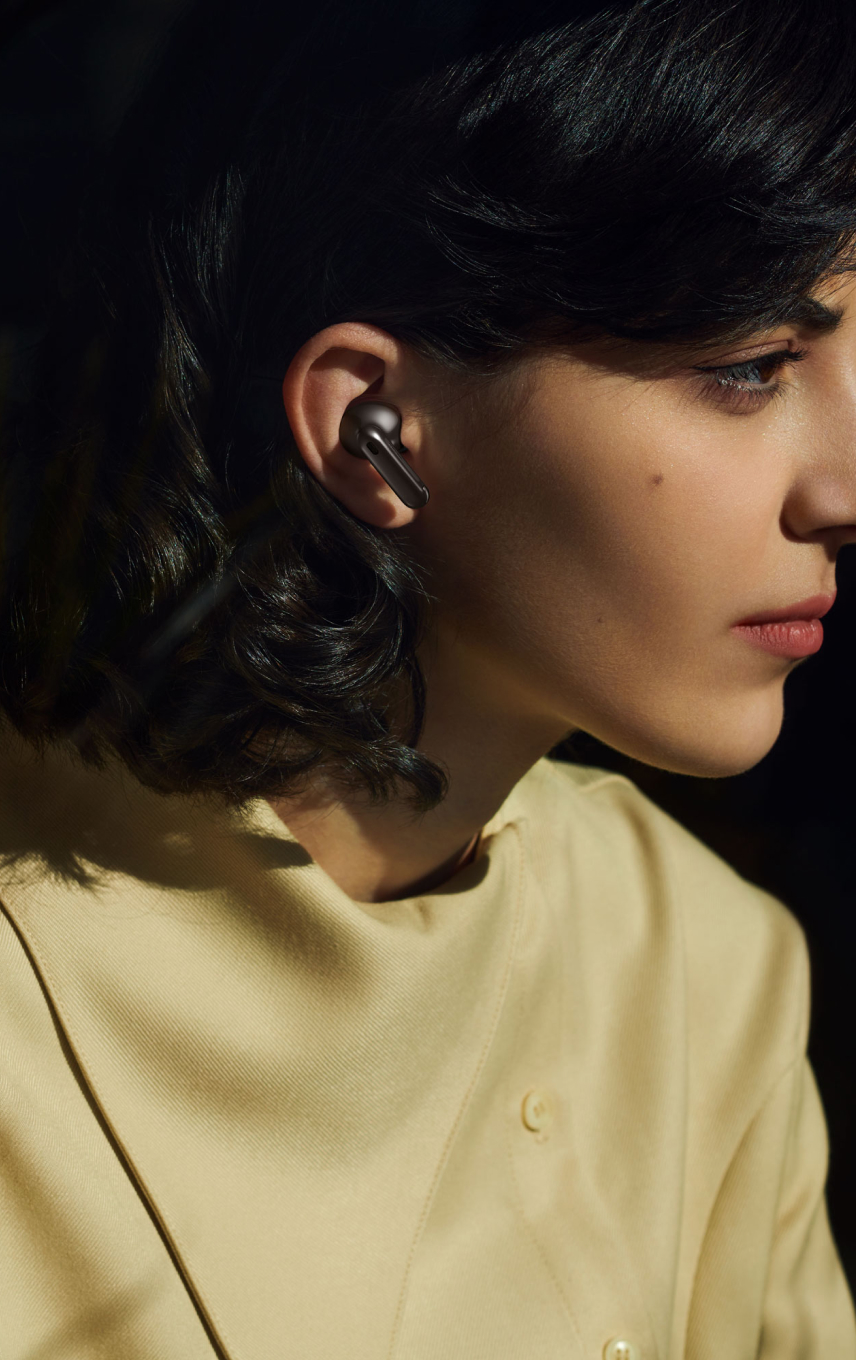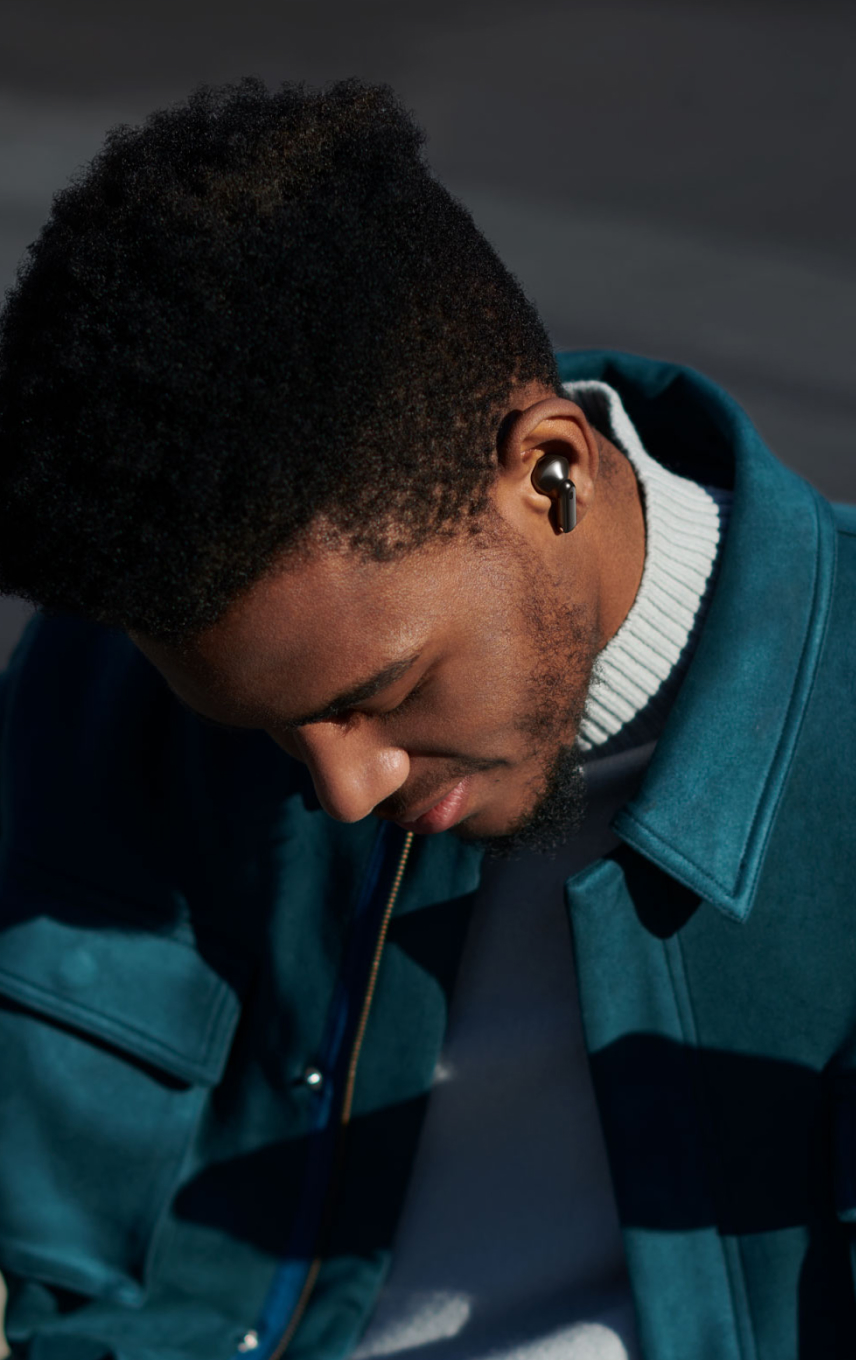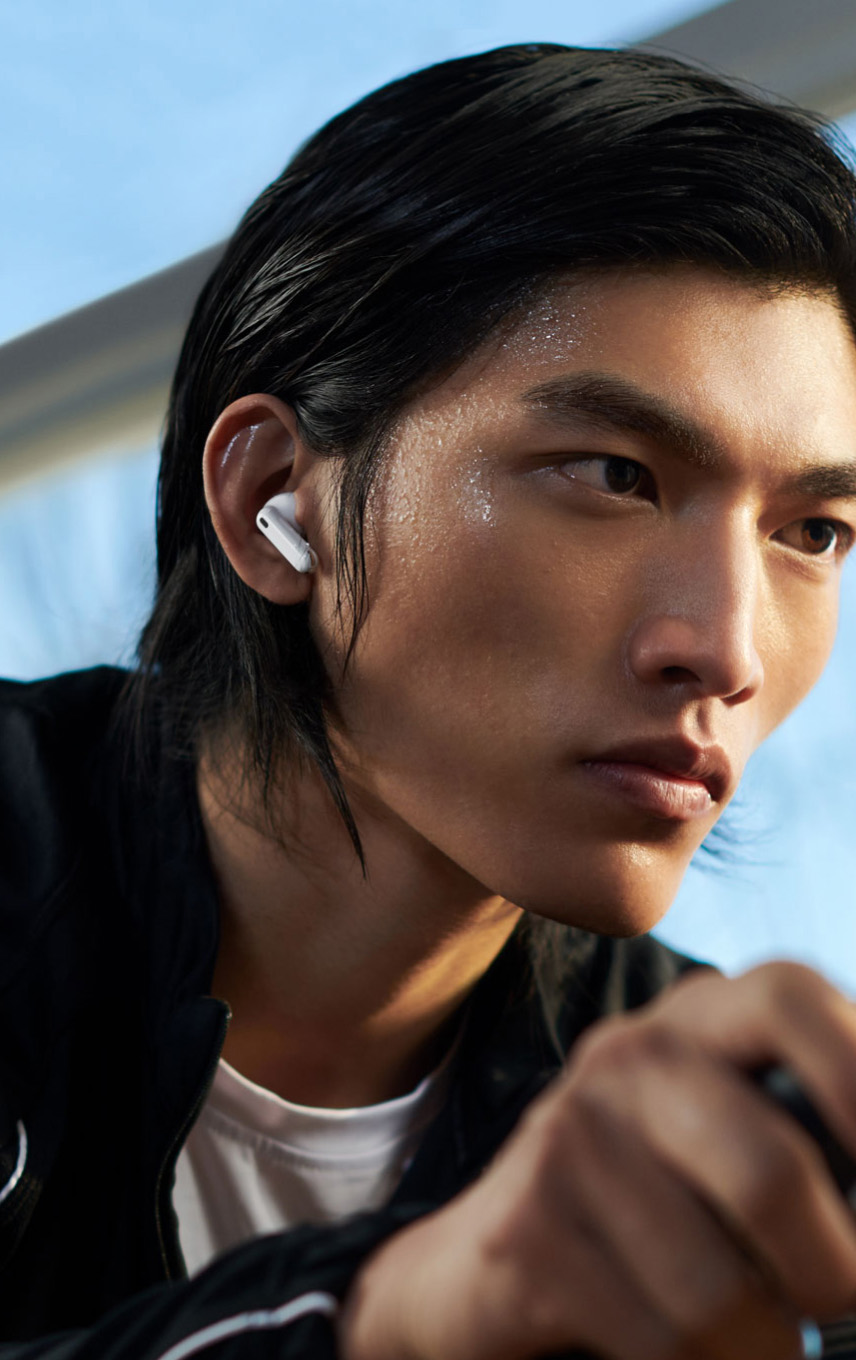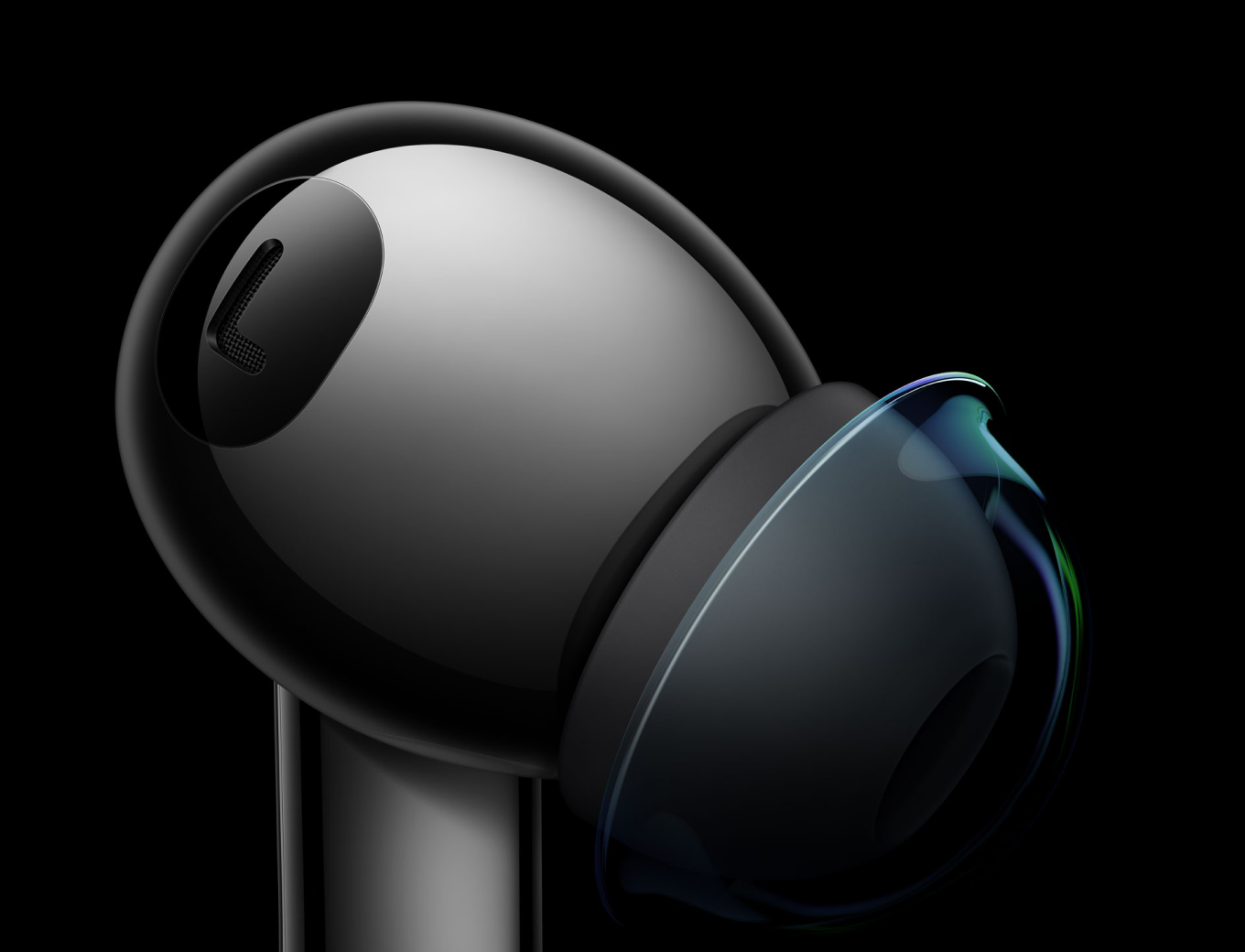 Antibacterial
Anti-earwax Ear Tips
Both Clean and
Pleasant to Wear
The OPPO Enco X2 earbuds adopt an antibacterial design with earwax prevention. Their wax guard layers can prevent earwax from blocking the speaker outlets, making the earbuds easier to clean. Meanwhile, the inorganic ion antibacterial coatings can inhibit bacteria growth¹⁰, making them comfortable and clean to wear over long periods.
Dolby Audio Binaural Recording¹¹
Record Natural Audio with
Your Earbuds
As the world's first TWS headsets equipped with the Dolby binaural recording feature, the OPPO Enco X2 earbuds can record what you hear and retain crystal clear, natural, and crisp audio, allowing you to record those wonderful moments as they were.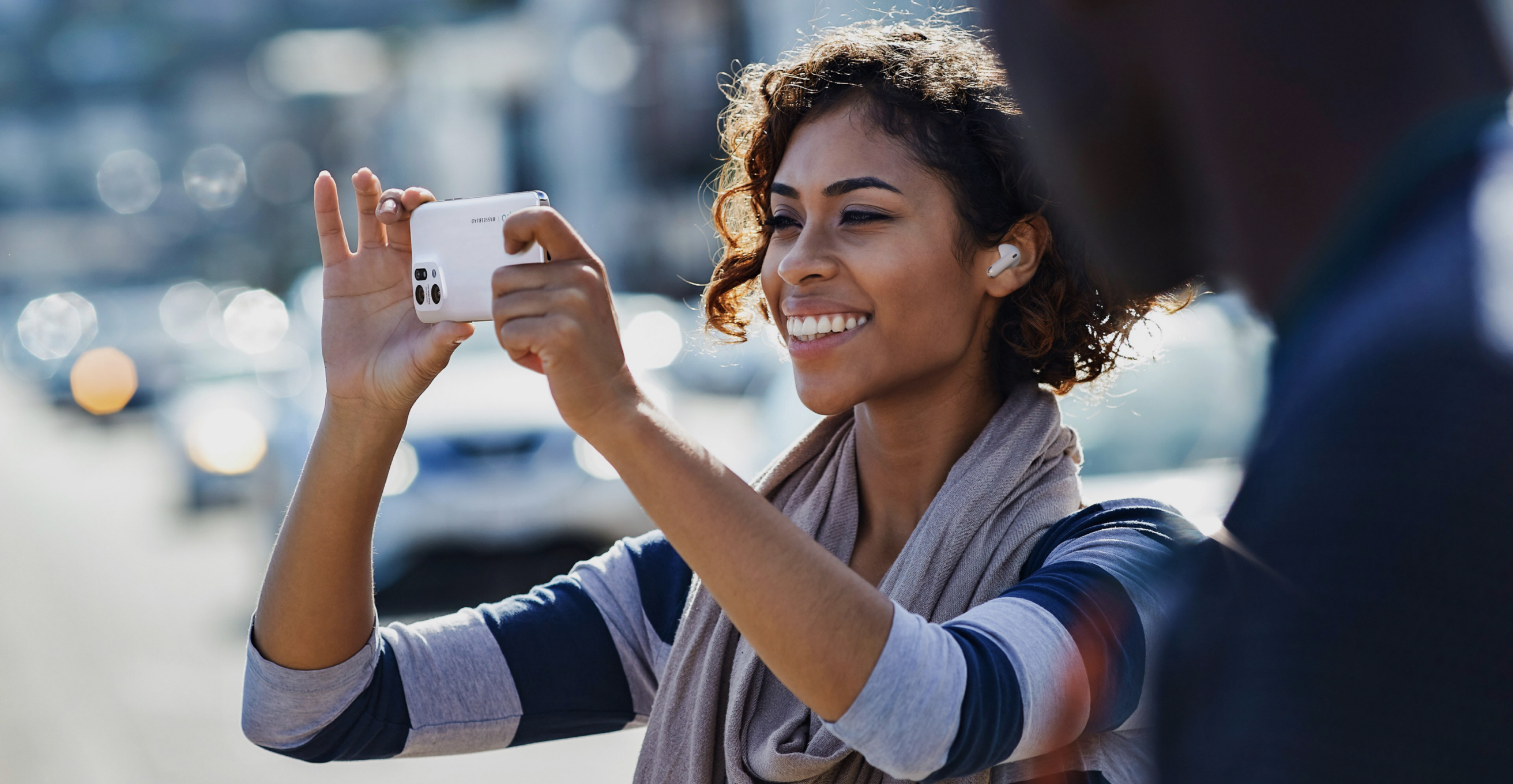 Up to 40 Hours of Listening Time¹² 2 Hours of Music Playback on a 5-Minute Fast Charge
We have extended the battery life of the OPPO Enco X2 earbuds by reducing their overall power consumption. Therefore, the earbuds can last for up to 40 hours after a full charge of the charging case. With two fast charging methods, you can enjoy up to 2 hours of music playback on a 5-minute charge.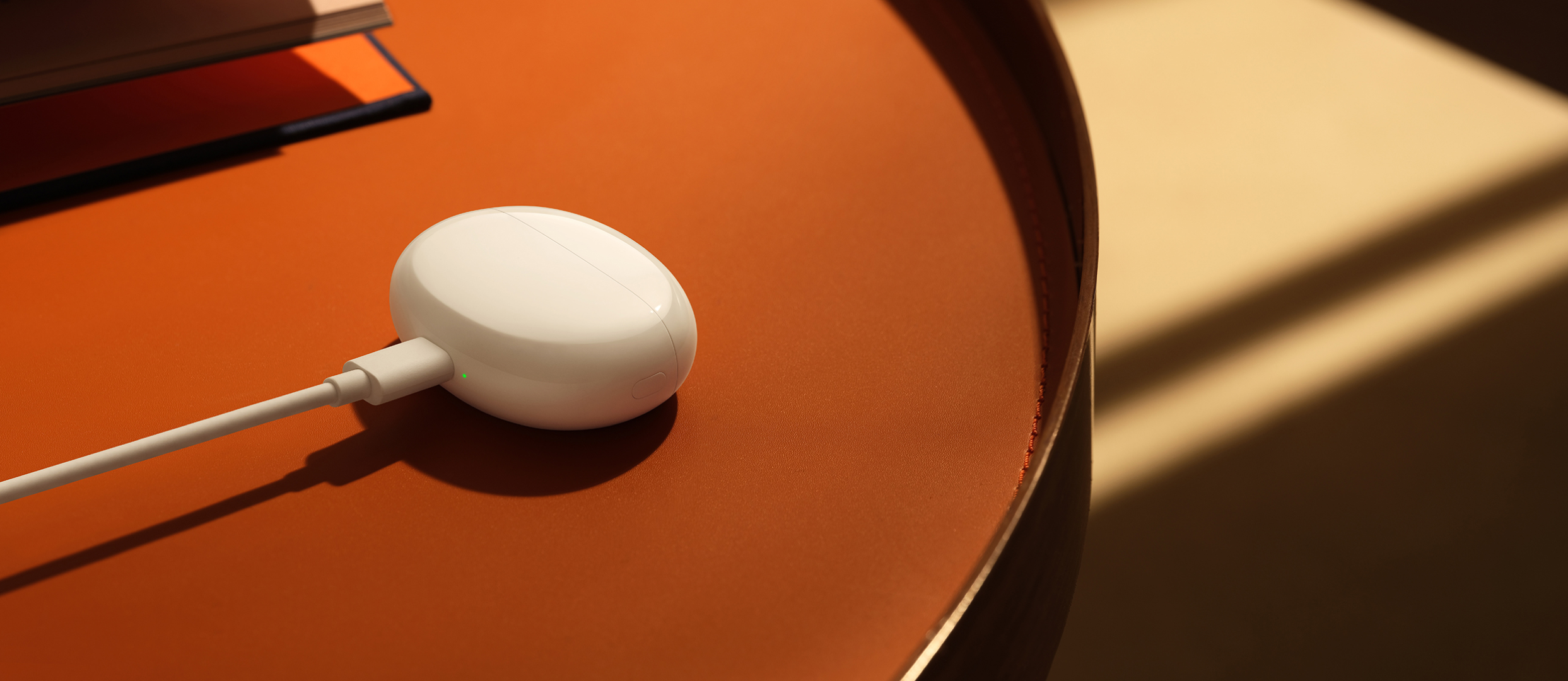 Fast Wireless Charging¹³ Don't Be Held Back by Wires
The OPPO Enco X2 earbuds support wireless charging. It's as simple as placing the charging case on a charging pad. The earbuds also support reverse charging from a phone, so you can always keep the music going.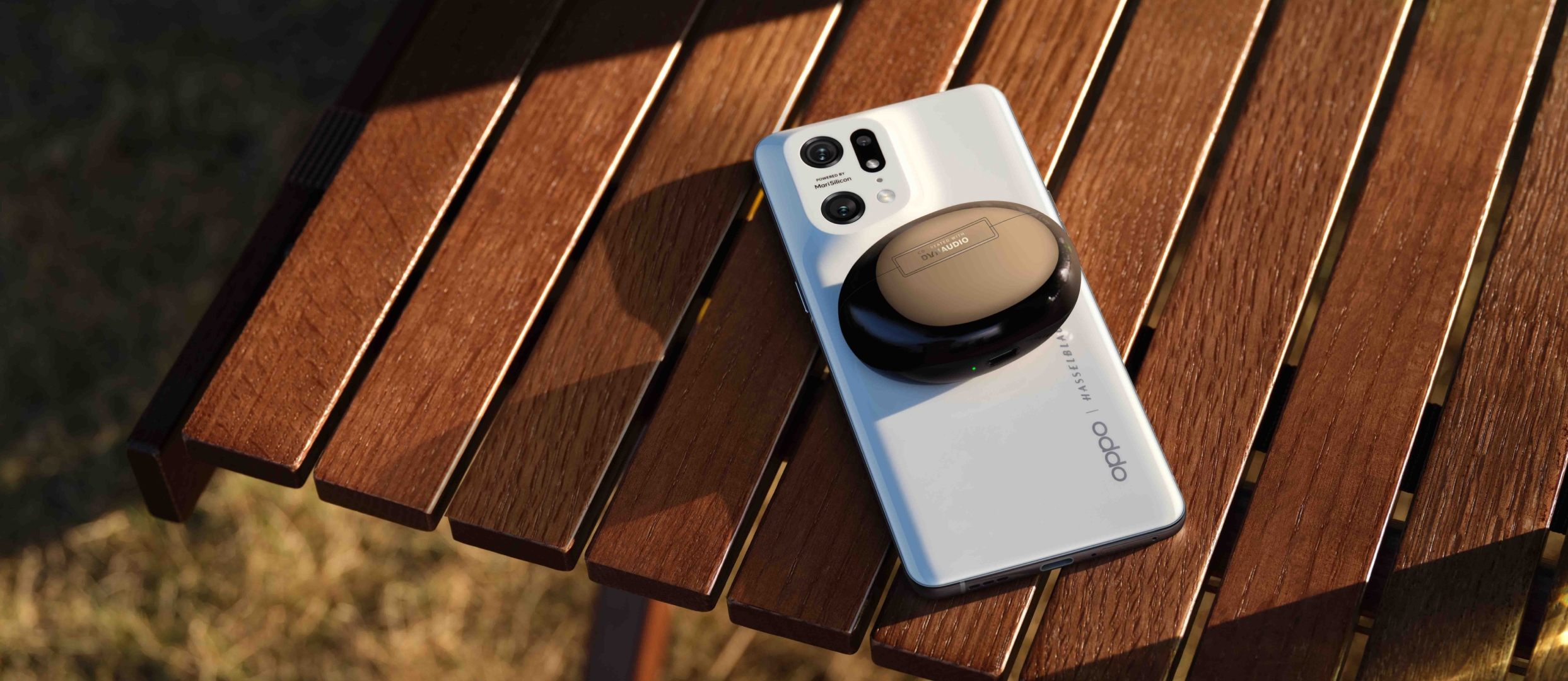 IP54 Rated Dust and
Water Resistance¹⁴
Enjoy Your Music on the Move
Thanks to IP54 dust and water resistance, you can enjoy clear sounds with the OPPO Enco X2 earbuds while exercising without fear of sweat and rain damage.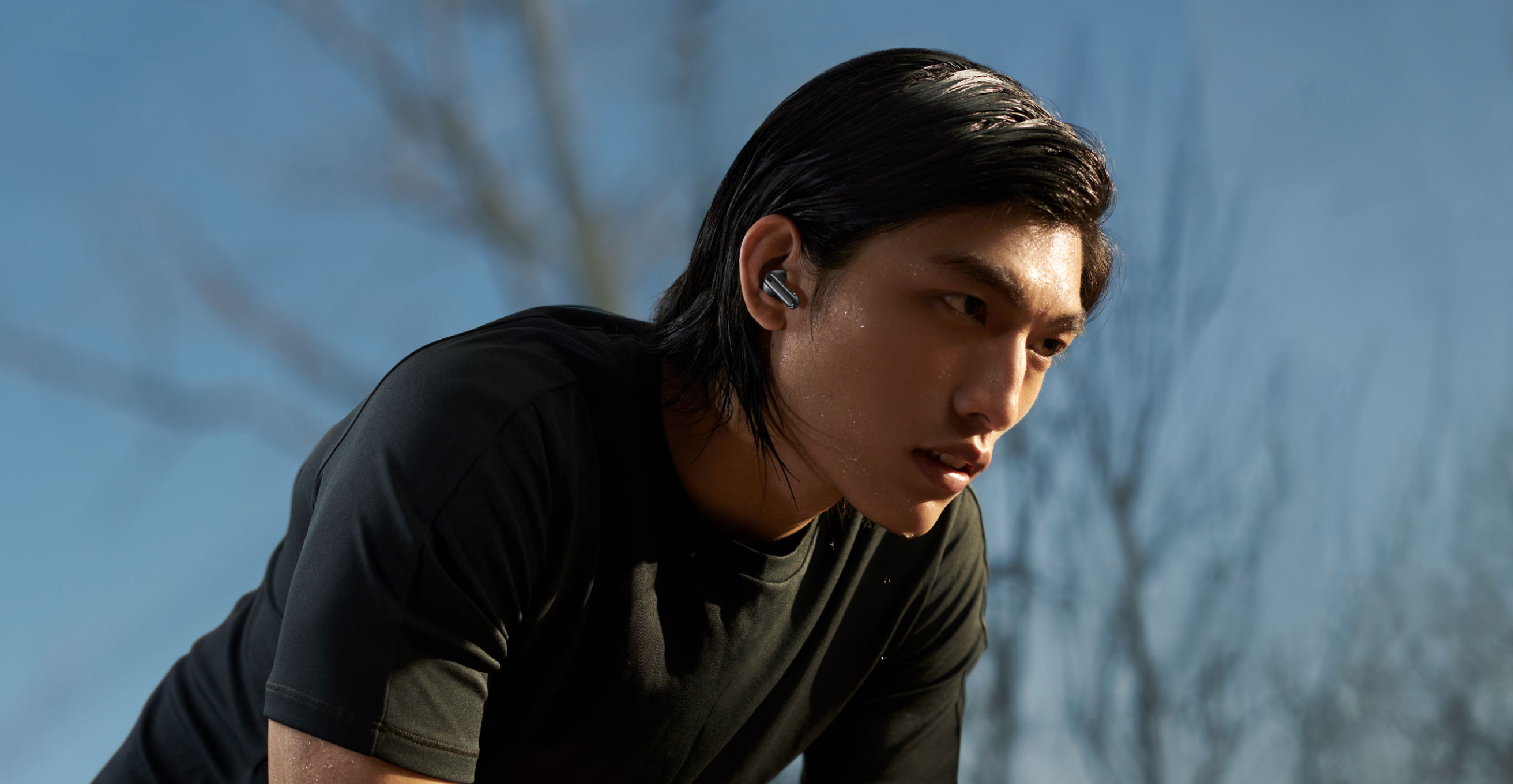 Functionality at Your
Fingertips
The OPPO Enco X2 earbuds support a single squeeze for play or pause, double squeeze for the next track, squeeze and hold to turn noise cancellation on or off, etc.. You may also slide your finger up or down on the earbuds to adjust the volume without taking out your phone.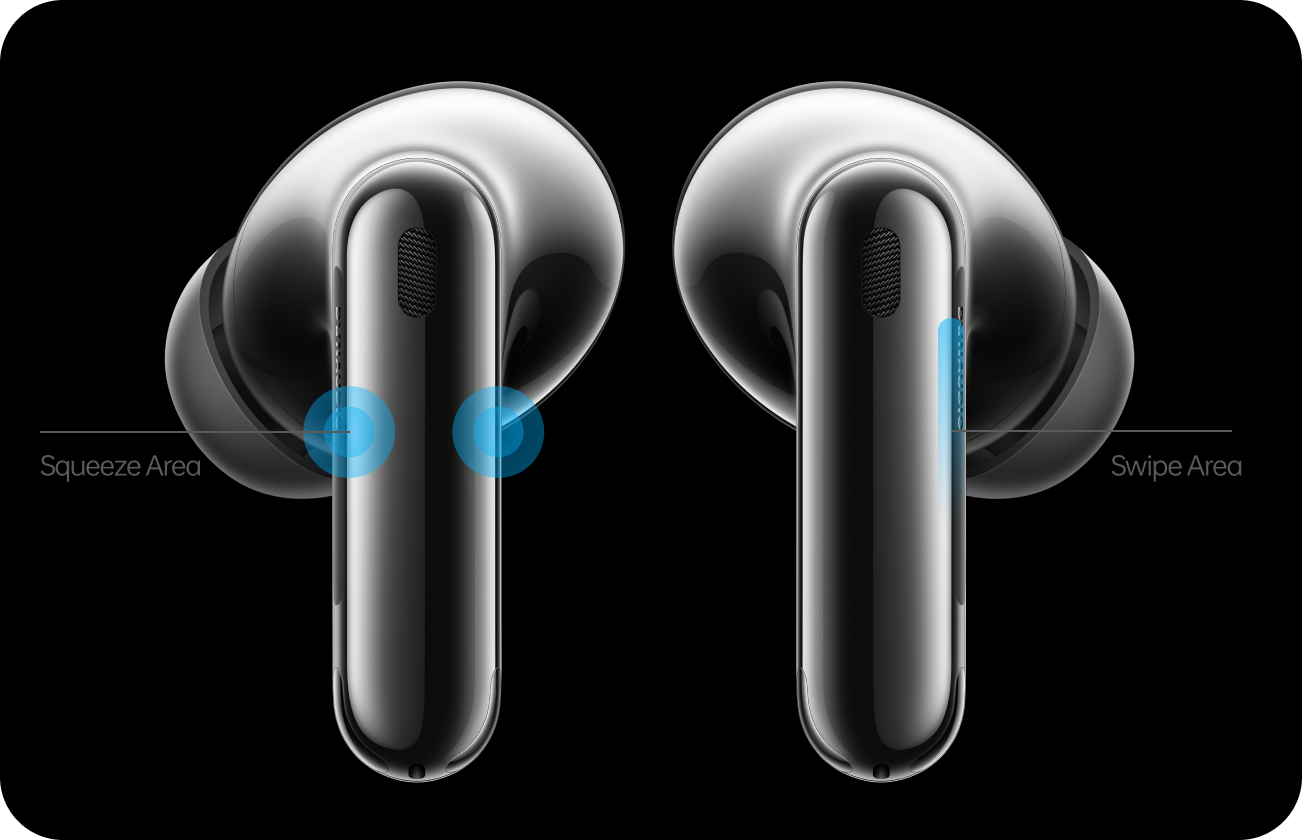 Long Squeeze Switch between Noise
Cancelling Modes

Swipe Up
Turn up the volume

Swipe Down
Turn down the volume

Single Squeeze
Play/pause or hang up the call

Double Squeezes
Next track/reject the call

Triple Squeezes
Previous track
Dual Connections and Easy Switching¹⁵ Between Various Devices
The OPPO Enco X2 earbuds connect as soon as you open the case lid. They can connect to two devices at a time, be it a mobile phone, tablet, smartwatch, or PC. Choose your favorite device to watch dramas, listen to songs, or make phone calls.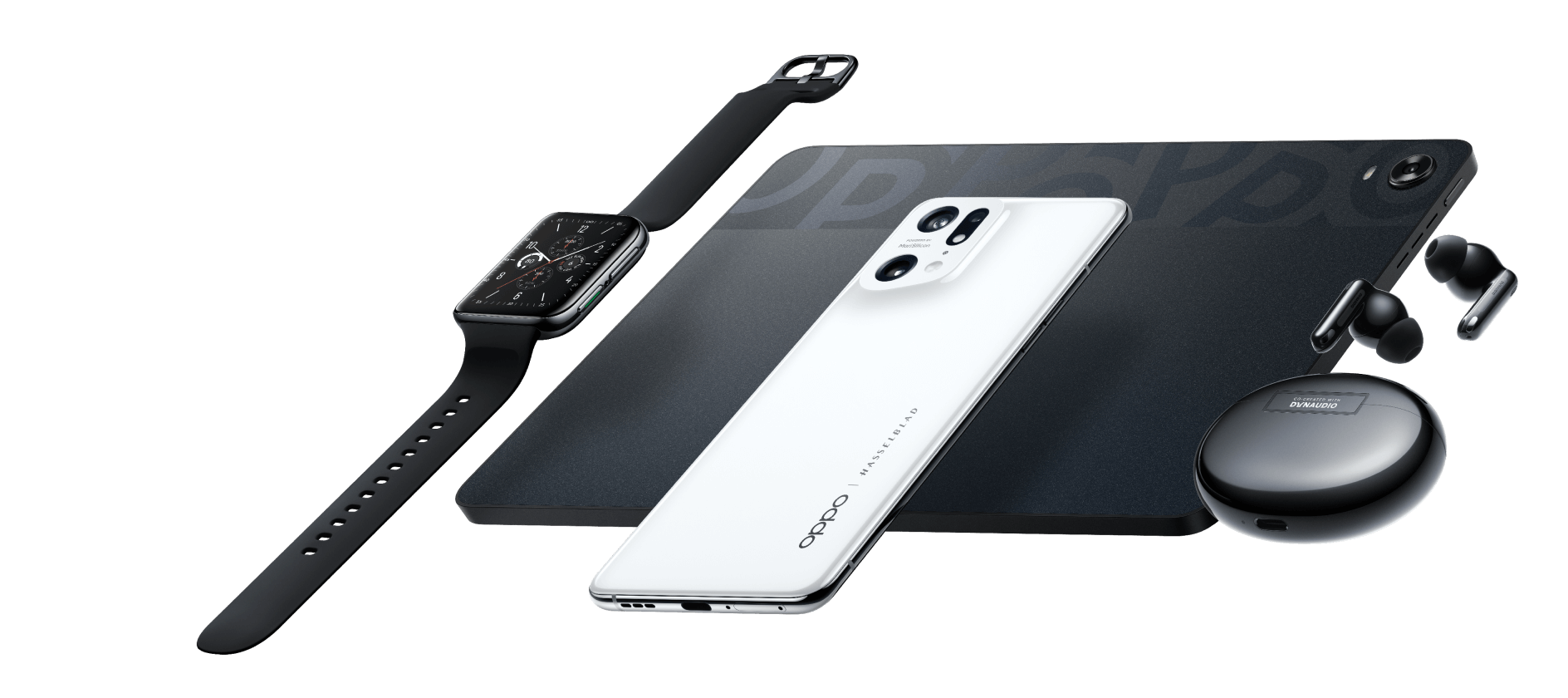 More Practical Functions in the HeyMelody App
Download HeyMelody for more personalized features.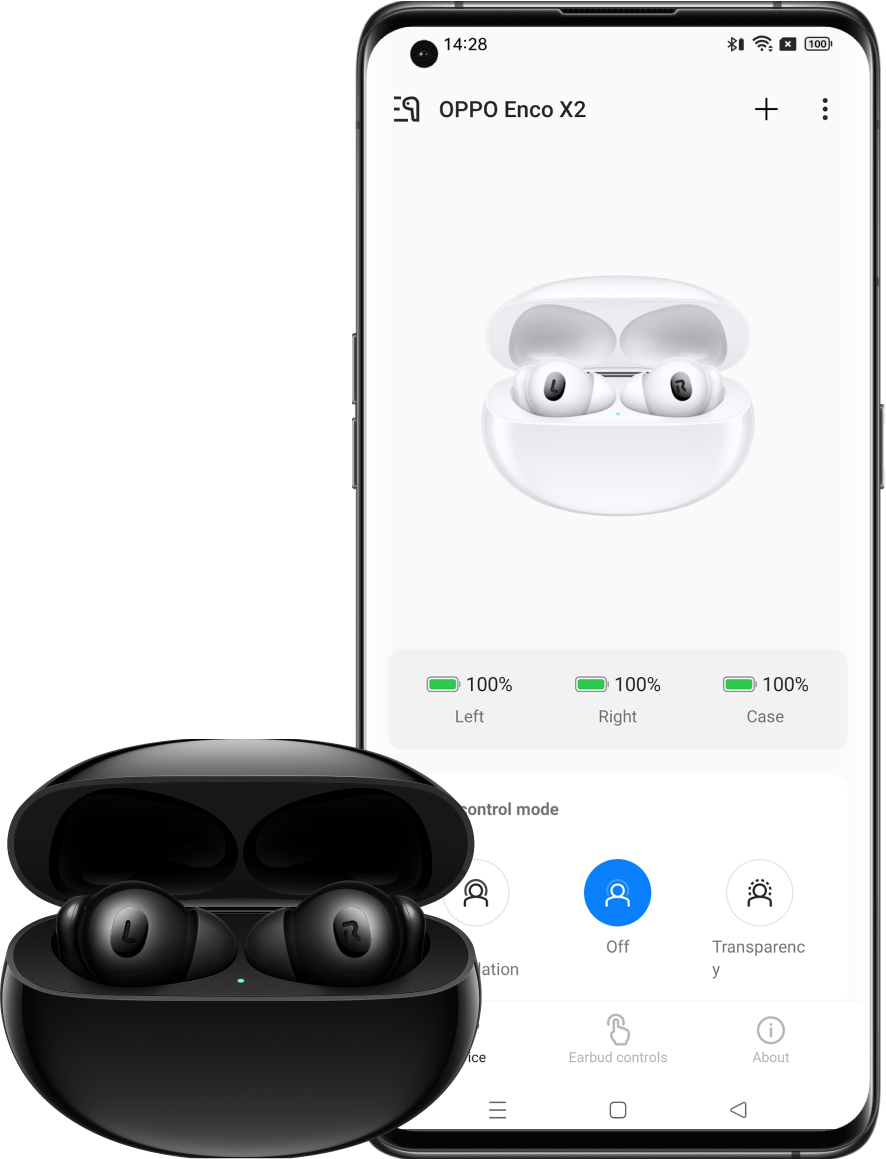 HeyMelody Functions Overview
Battery status
Earbud controls settings
Noise control mode
Personalized noise cancellation
Earbud controls guide
Enco Master EQ
Golden Sound
Dual connection
Firmware update
Wear detection
Earbud fit test
Google Fast Pair
In one tap, the OPPO Enco X2 enables quick, effortless Bluetooth connection with your Android* devices when you are pairing for the first time.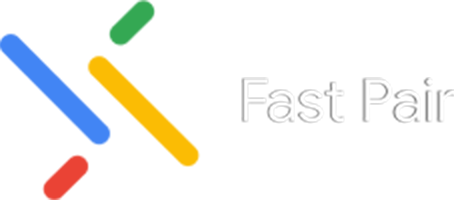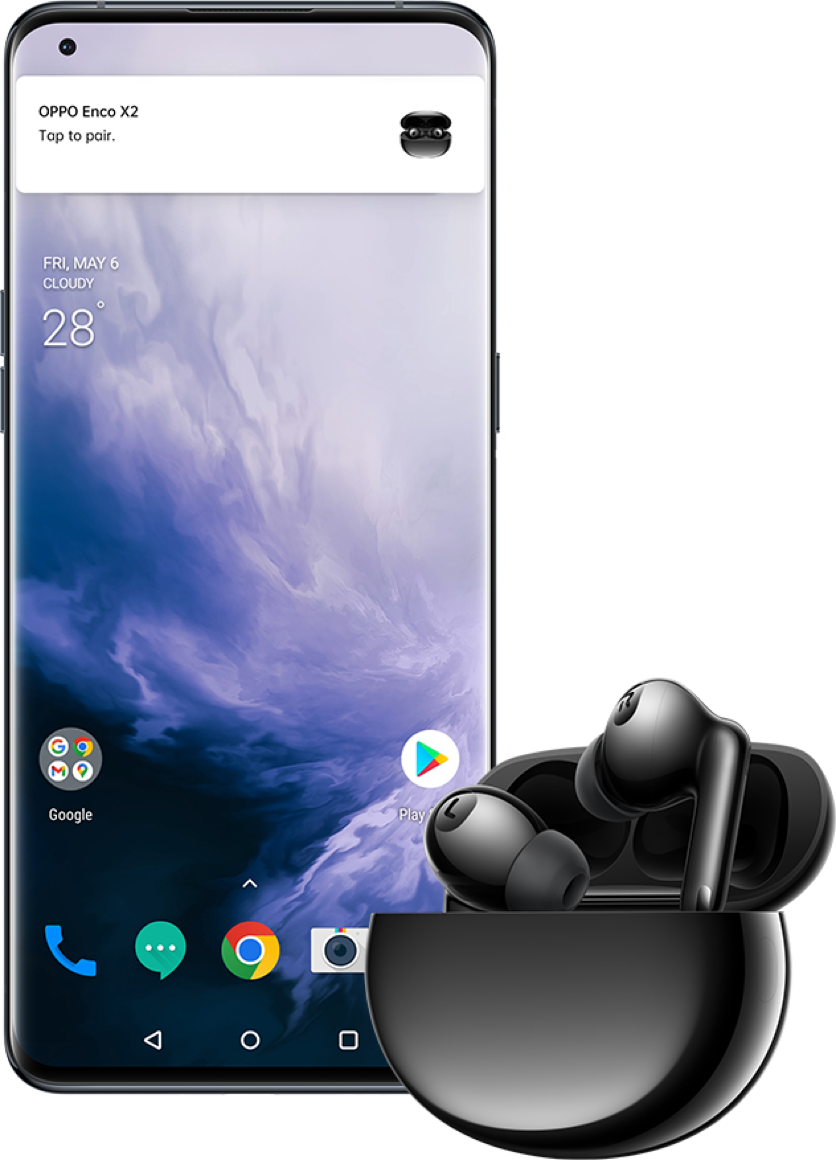 *Android phones running Marshmallow and above/6.0+
Remarks:
Compared with traditional AAC transmission protocol(256Kbps), LHDC4.0 ultra-HD transmission protocol(900Kbps) has a three times higher bitrate than the former. LHDC transmission should be built via Bluetooth® connection between two LHDC-supported devices.
To use the golden sound feature, you need to complete a test on your phone. OPPO ColorOS 11.0 or later phone users can set this feature in "Bluetooth - OPPO Enco X2 - Earbud functions". Users with Android 6.0 or later or iOS models can download and install the HeyMelody app to configure the earbuds.
The data comes from OPPO's Laboratory.
According to OPPO Laboratory, OPPO Enco X2's noise cancellation chip is 50% more powerful than the Enco X's.
The noise cancellation data is based on real-life tests, and the ANC technology is sourced from OPPO Laboratory. The actual results will vary depending on the user's ear size, ear canal structure, ear tips used, wearing method, workout state, and other conditions.
Bluetooth® 5.2 binaural low-latency transmission works with any phone SoC.
The Bluetooth connectivity was tested in a strong interference environment. Both with LHDC on, the Enco X2's Bluetooth connection is on average three times more stable than the Enco X's.
The 94 ms low latency was tested in OPPO Laboratory with the Enco X2 and OPPO Find X3 Pro, where "94 ms" is the time from when an on-screen button is tapped until the earbuds receive the sound.
The weight of a single earbud was measured in OPPO Laboratory and may vary depending on the measurement method.
The earbuds are 99.9% bacteria-free, which has been tested by professional institutions (Report No.: WJ20210206–WJ20213052).
OPPO Enco X2 supports binaural recording with OPPO Find X5 Pro and OPPO Find X5. For other phone models, please refer to further OTA updates.
The charging time and battery life were tested in OPPO Laboratory at a temperature of 25°C using a standard OPPO charger. The actual results may differ slightly based on environmental factors and the charger used.
You can use a Qi-compatible wireless charger to charge the case with the nameplate facing up. You can also charge the case using a phone that supports reverse wireless charging.
The earbuds support IP54 dust and water resistance, but the charging case is not. Avoid using the earbuds and charging case during strenuous exercise to prevent damage from perspiration.
OPPO Enco X2 supports dual connectivity with OPPO ColorOS 11.0 and later phones. To enable this feature, go to "Bluetooth - OPPO Enco X2 - Earbud functions". Users with Android 6.0 or later or iOS models can download and install the HeyMelody app to configure the earbuds. The dual connection performance may vary depending on the connected devices, and it may take longer to switch to a laptop.
* The above product details are for reference only. Some specifications and descriptions may change for reasons including but not limited to supplier replacement. Please refer to the actual product for all criteria.