Purchase OPPO Reno6 Z and get a free Shiseido product up to RM450!
Learn more
Search History
Popular Searches
OPPO Reno6 5G Radiant Lighting Protective Case
Radiant Lighting | Convenient Kickstand | OPPO Quality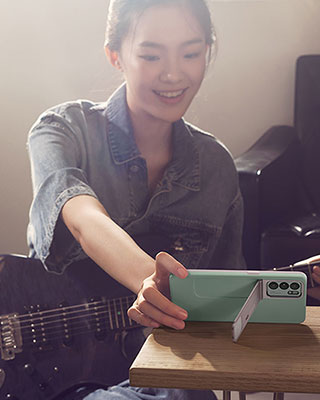 It's a case. It's a stand. It's movie time
Watch hours of entertainment, follow a recipe or learn an instrument with the built in, easily adjustable, hands-free kick stand.