A tribute to those who devote themselves to virtuous innovation
From fixing the smallest of problems to changing the world, these scientists, engineers, and designers are the unsung heroes in today's tech-driven world
"We've met many unfortunate children in the course of our work. One of the most severe cases was that of a 4-year-old girl who had been diagnosed with type 1 diabetes. She was from a disadvantaged family and her mother was unable to read the instructions for the insulin pump we fitted her with. The pump that was supposed to help her actually ended up becoming more of a burden for her."
"Prolonged hyperglycemia leads to ketoacidosis which is a life-threatening condition. All the four-year-old girl needed was a simple artificial pancreas that would function once installed, but there wasn't one. I still wonder till this day, what happened to that little girl?"
The story of this little girl is one that is always on the mind of employees at Tangtang Quan and is one of the motivations behind the team's continued pursuit of innovation for good. Tangtang Quan is a medical technology company helping to transform the lives of diabetes patients by making it much easier for them to manage and treat their condition. They have developed a diabetes digital therapeutic solution that works by providing an artificial pancreas and blood sugar monitoring system based on RTOS on a smart watch.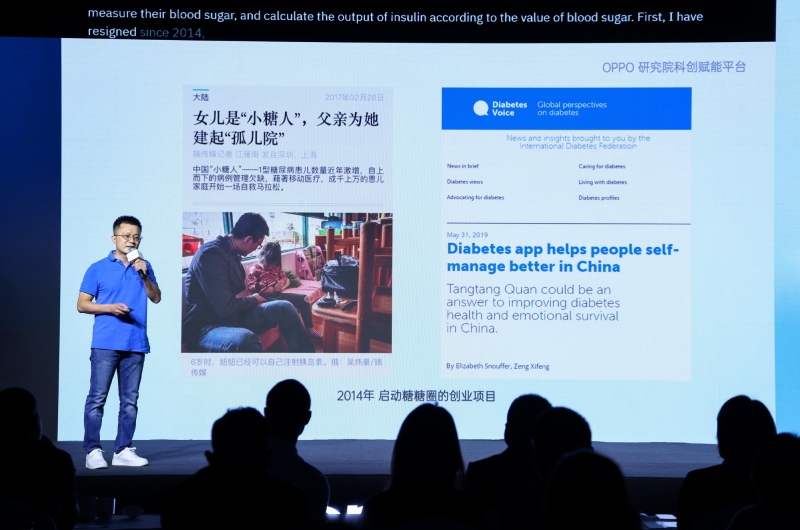 Tangtang Quan at the finals of the 2022 OPPO Research Institute Innovation Accelerator
Like the team at Tangtang Quan, the world is full of innovators who are dedicated to using the power of science and technology to improves people's lives. During the recent OPPO Research Institute Innovation Accelerator, OPPO brought together teams from across the world united in this shared vision to create "Technology for Mankind, Kindness for the World". Following three months of inspiring technology proposals, 10 high-potential concepts were selected from a total of 536 submissions. Each team represents the hidden heroes in the world of science and technology who have been ignited by the smallest spark to change the world.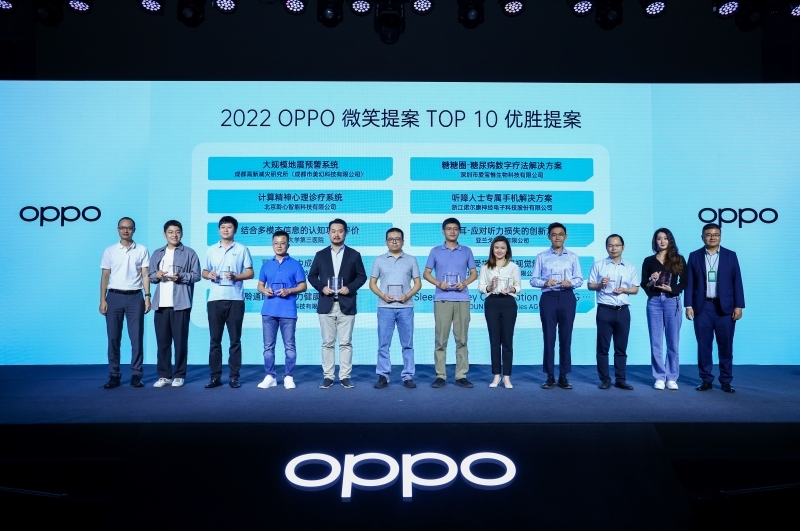 The winning teams gather at the finals of the 2022 OPPO Research Institute Innovation Accelerator
Virtuous innovation starts from even the smallest act of kindness
Sleep health is an increasingly serious issue for people and communities worldwide, and lack of good quality sleep is affecting the lives of millions each day. Switzerland's IDUN Technologies is one company working to improve the quality of sleep by conducting brain wave research to develop EEG Hearables that can enhance sleep quality, making a good night's rest no longer a luxury for many. According to Dr. Mark Melnykowycz, IDUN Technologies' Lead Applications, developing and using new technology is easy — the difficult part is making this technology have a positive impact on our lives.
"Creating real positive impact through technology requires innovators to combine technology with good product design and create long-lasting change in social issues" said Dr. Melnykowycz. "We hope that by working with OPPO, we can combine both of our organization's strengths to expand access to better health interventions on a large scale and build a more inclusive and healthier world."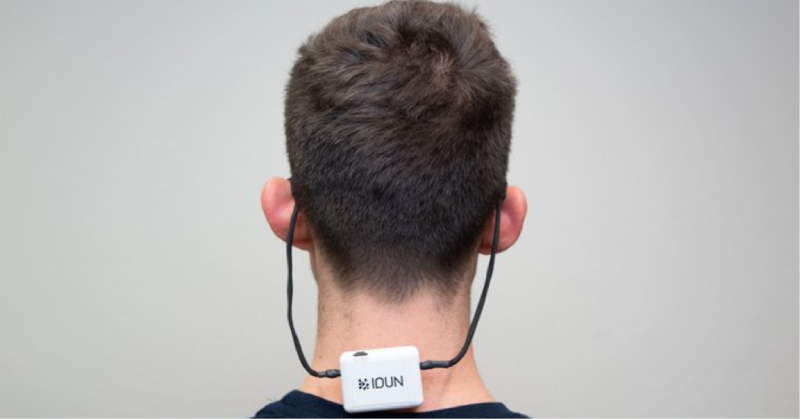 Wearable EEG - IDUN Technologies AG
Like sleep health, there are many other mental health conditions whose effects can be difficult to perceive directly. Lingxin Intelligence has developed a robot which is capable of providing emotional support and counselling. The robot combines AI and psychotherapy techniques to provide effective, accessible, and inclusive mental health services.
"There are a much larger number of people who need access to counselling and other forms of emotional support than the most people might realize," said Dr. Minlie Huang, Founder of the Lingxin Intelligence. "These people often feel like they have no one to turn to but are much more comfortable opening up to a non-human counsellor like our robot."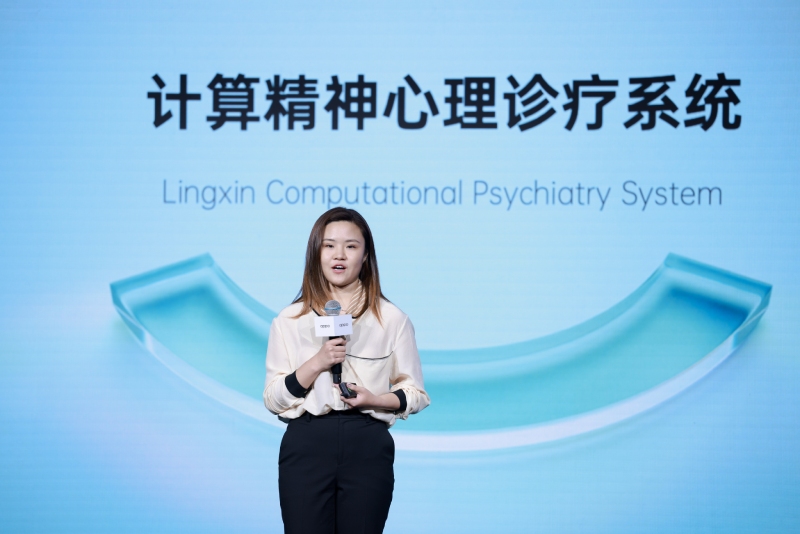 Lingxin Intelligence at the finals of the 2022 OPPO Research Institute Innovation Accelerator
While mental health issues typically effect society through their impact on the individual, there are other latent risks present in the world that can have devastating consequences for entire communities or even countries if the dangers are not recognized in time.
"The Wenchuan earthquake in Sichuan, China 14 years ago caused such a large number of casualties because there was no earthquake warning technology in place. I decided to give up my post-doctoral work at the Royal Academy of Sciences in Austria to return to my hometown of Chengdu and establish the Institute of Care-life, which is dedicated to researching disaster warning technology," said Dr. Tun Wang, Founder and Chairman of the Institute of Care-life.
The large-scale early warning and intensity reporting system developed by Dr. Wang and his team was able to provide an early warning 61 seconds before the full tremors could be felt during the 6.0 magnitude earthquake in Changning, China in 2019. The technology has successfully filled a gap that covers the last mile in early warning systems.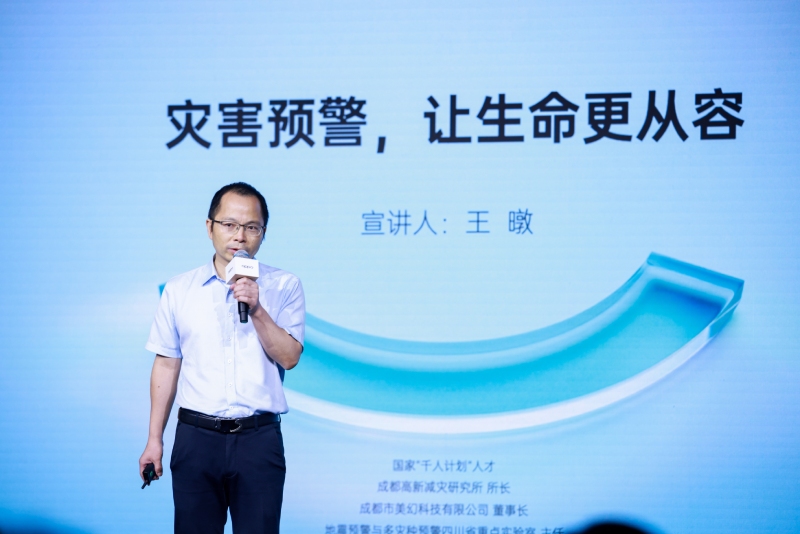 The Institute of Care-life (Chengdu Meihuan Technology) at the finals of the 2022 OPPO Research Institute Innovation Accelerator
Serving people with technology starts from fulfilling every little wish
Knowing that his last days were drawing near, one 89-year-old cancer patient had a last wish to see a picture of his late wife before he passed on. Unfortunately, the patient also suffered from macular degeneration in his eyes, making it difficult for him to see images clearly. With no other options available, the man and his family turned to a pair of electronic glasses as their last hope. Although the glasses — which were still in the prototype stage at the time — were unable to fully restore the man's vision, they did allow him to glimpse pictures of his wife during his final days.
"The man's story impacted me and our team a lot, giving even greater meaning to the work we were pursuing," said Michael Song, Co-founder and CTO of Jadebird Vision Technology. "Although none of us got the perfect ending we were hoping for, the story inspired us to continue developing solutions for the visually impaired. Today, this man motivates us to keep going whenever we encounter challenges or setbacks."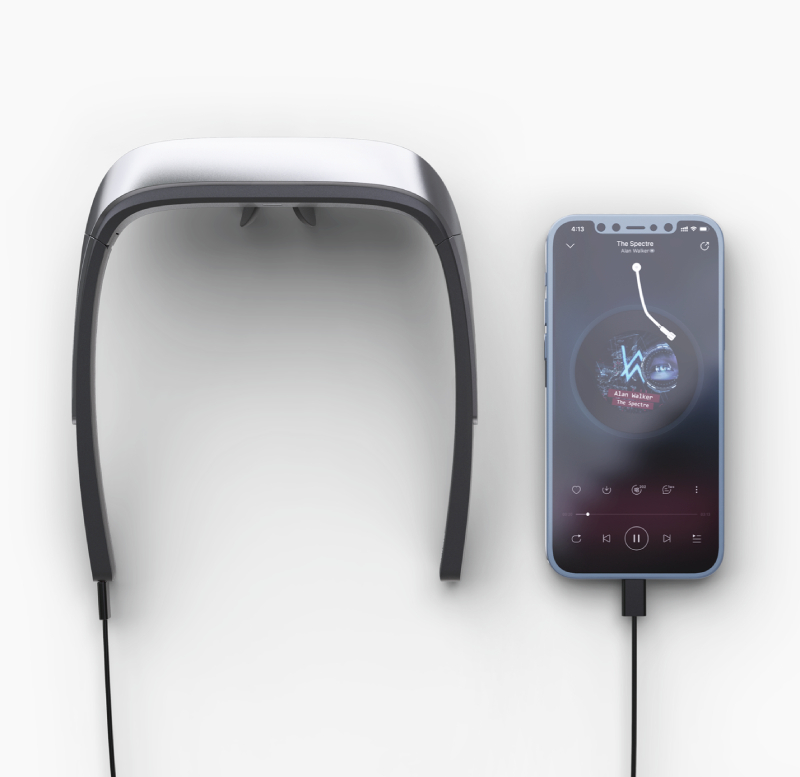 Jadebird Vision's electronic vision aid glasses
This one man's small wish made Song's team realize the power that technology has to change the lives of others and the significance of devoting themselves to using science and innovation for the greater good. This realization was also shared by Dr. Alexander Goldin, the Founder and CEO of Alango Technologies, whose company develops the BeHear series of Bluetooth hearing enhancement devices.
"I cannot emphasize just how important a good hearing aid is to the quality of life for people with hearing deficiencies," said Goldin. "One of our BeHear users is a retired university professor who used to struggle during video calls with his daughter because of his poor hearing. One time, he happened to try a BeHear Bluetooth hearing device equipped with our hearing assistance algorithm and immediately found that he could hear everything his daughter was saying. He didn't need to tell us how much BeHear had changed his life because we could see it in his expressions and his enthusiasm every time he called his daughter and when he started going out more to visit friends."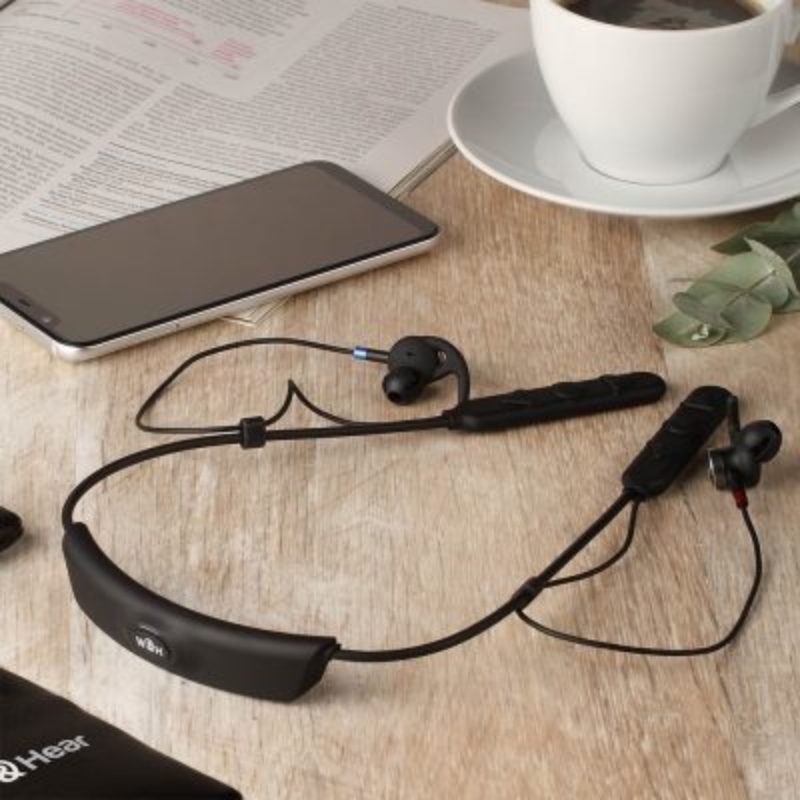 BeHear ACCESS - Hearing amplifier for live conversations, mobile calls, streamed audio, looped venues
According to some estimates, there are less than 20,000 dedicated hearing professionals in China. However, with the number of people suffering from hearing loss increasing each day, technology offers a quick solution to bridge this gap while also providing more convenient and precise assistance for those who need it.
Another at-risk group facing a shortage of support from professional personnel is Alzheimer's patients. "Although my colleague works in the hospital, it took her father three years from the first signs of cognitive abnormalities to be diagnosed with Alzheimer's disease," said Nan Li from the Peking University Third Hospital. Li and his team have developed a multimodal system for early recognition of dementia based on eye movements and other small indicators among the elderly. The early recognition system provides patients and their families with valuable time to obtain an official diagnosis and start treatment that can slow the rate of decline in their cognitive abilities.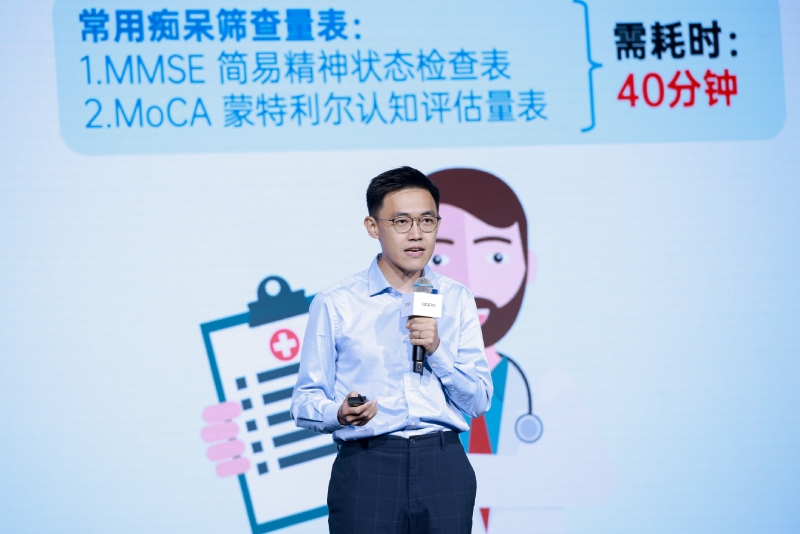 Peking University Third Hospital at the finals of the 2022 OPPO Research Institute Innovation Accelerator
"At the end of the day, the purpose of technology is to serve people," added Li. "We are privileged to be able to combine our medical knowledge and expertise with the power of technology to help more people. We not only hope that our products will provide real-time, easy-to-use cognitive assessment tools for people who currently need them, but that we can also expand their use to benefit even more at-risk groups."
Uniting the power of global innovation through the OPPO Research Institute Innovation Accelerator
Alongside the seven companies whose stories have been shared above, three additional startups make up the full list of ten winners of this year's OPPO Innovation Accelerator. Of these, Nurotron Biotechnology has developed a hearing aid and hearing protect technical solutions by supporting smart listening for people with cochlea implants; Hearing aids and hearing protection from Lyratone Technologies for hearing assistance; Anhui Easpeed Technology produced interactive images in free space without the need for an additional medium or screen. Behind their stories of exploration in science and technology is the shared desire to improve the lives of disadvantage groups, make wishes come true, and change the world one small step at a time.
Thanks to all participants in this year's OPPO Research Institute Innovation Accelerator, and many others around the world using technology to make the world a better place, some of the world's most marginalized groups are finding new ways to regain a footing in life. Together with OPPO, these pioneers of technology and innovation are seeking the Inspiration Ahead to create solutions to some of the biggest issues facing society today, empowering more people around the world to live better lives through virtuous innovation.