There's Much More to Smart Health Technology than Just Counting Calories
If you were to ask what's people's thought on snoring, most of them are likely to simply consider it as a minor annoyance, or an amusing quirk of being human. In fact, snoring is the sound caused by partially blocked airway during sleep. If snoring persists for a long time without professional medical intervention, it may eventually turn into the more serious condition known as sleep apnea. Those who suffer from sleep apnea will experience the complete collapse of their upper airway during sleep, resulting in the repeated stop and start of breathing, which, in extreme cases, can even lead to death due to suffocation.
Despite its severity, patients suffering from snoring or sleep apnea often only become aware of their condition after it reaches a more severe stage, by which time significant damage has already been done to their health.
Snoring isn't the only example of "blind spots" we have towards our health, and one of OPPO's missions is to find innovative technology solutions to tackle these health problems. Earlier this month, OPPO launched OPPO Research Institute Innovation Accelerator that empowers technology professionals to bring innovative solutions to life and to create a better future together. As part of the program, OPPO sat down with one of the committee members of this year's Innovation Accelerator, Dr. Zijing Zeng, Head of OPPO Health Lab, to learn more about his vision for smart health technology.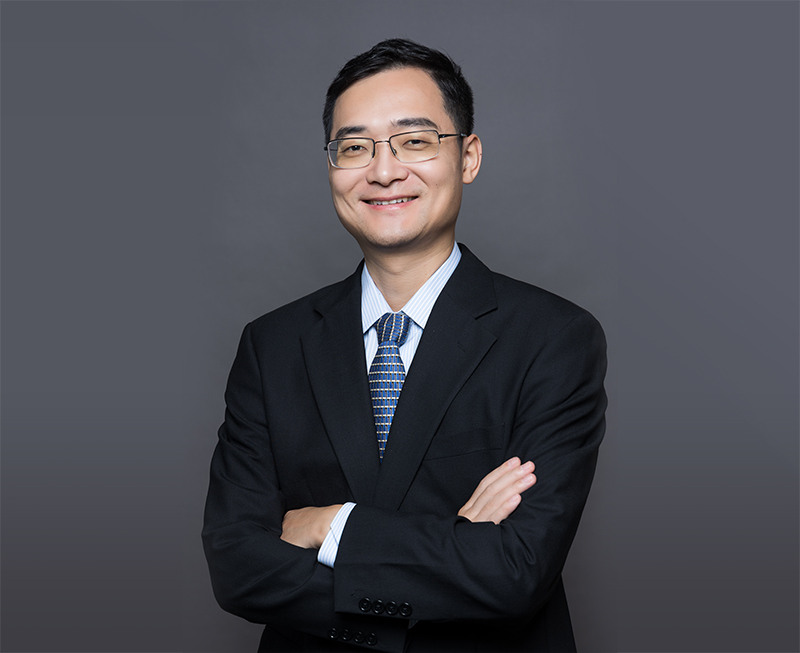 Dr. Leo Zeng, Head of OPPO Health Lab
Dr. Zeng holds a PhD in Cardiovascular Biomechanics and Hemodynamics and has worked in health technologies area for more than 15 years. After seeing countless people take a "wait and see" approach to their personal health, Dr. Zeng wants to see more innovative technologies being applied to help patients adopt a more proactive mindset and use preventive health approaches to manage their lifestyle on a day-to-day basis. Through this, he hopes to improve health by preventing and managing diseases from the source.
Q1: Why is the capability of detecting snoring important for a consumer health technology product?
Dr. Zeng: Snoring is one of the factors affecting healthy sleep. It not only reduces the quality of our sleep, causing us to feel tired throughout the day, but also poses a direct problem to our health. However, because we aren't initially aware of any snoring issues until they become very serious, we often miss the best time to solve this problem.
Snoring and sleep apnea aren't the only examples of this type of "hidden" health problems. Take cardiovascular and cerebrovascular diseases, or diabetes for example, the onset of these diseases typically takes many years. Data shows that almost 80% of deaths caused by chronic diseases can be prevented through timely intervention. Looking at it this way, if we can spot changes in our health during the early onset of disease and effectively control them, we could help prevent these types of health conditions from the beginning.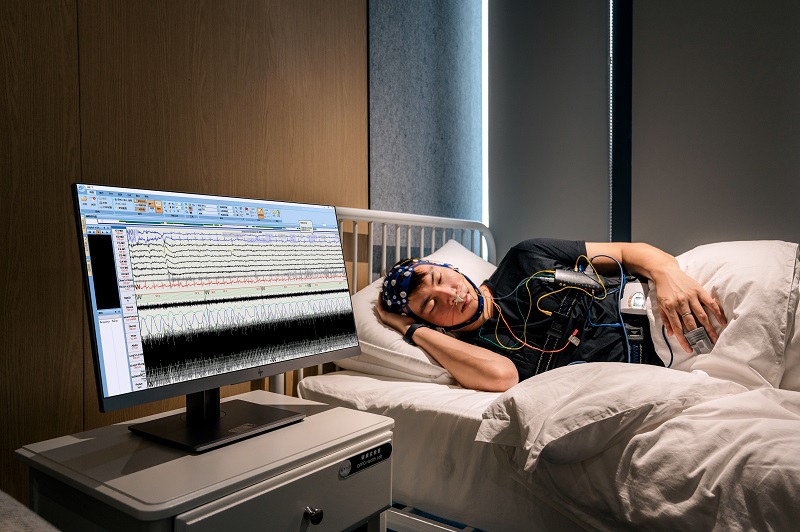 OPPO established individual lab to research in sleep
Taking OPPO's snoring detection function as an example. Based on real world user studies, we developed a complete snoring detection feature comprising a state-of-the-art sleep apnea evaluation system, data science models, and a snoring risk level classification that works over different stages of sleep. This solution combines smart technology to effectively help users discover problems in their sleep and breathing, helps people sleep with better quality.
Q2: Why is OPPO moving into the area of preventive health management?
Dr. Zeng: Although there is a significant market for consumer healthcare management solutions now, it isn't our main motivation to move into this area. We also care about many unsolved problems in the field of healthcare. As it stands, most hospital and clinical services are based on a reactive medicine approach, meaning that medicines, surgical procedures, and treatments are only provided once symptoms are detected. The majority of chronic diseases have a long onset period, meaning that by the time symptoms do appear, the optimal time for treatment has already passed. This is what we refer to as the blind spot of traditional reactive medicine, and this is something that can be solved using preventive approaches to health.
Fortunately, with the rapid progress of sensor technology, artificial intelligence, and data science, we can now use smart technologies to conduct noninvasive health monitoring, make daily precision health screening and professional health management a reality for everyday life. For example, current ECG sensors can measure and capture meaningful ECG waveforms in real time, which plays an important role in the early screening of cardiac abnormalities such as arrhythmia and Afib. While PPG sensors and IMU sensors can work together to provide more accurate monitoring of important indicators for activities and sleep. We at OPPO believe that transition from reactive medicine to a more proactive preventive health management approach that focuses on making changes to lifestyle can have profound effects. By giving users access to their daily health data and offering professional assessments of the data over long-term, our hope is that we can help prevent or manage diseases from the beginning.
Q3: When can we expect preventive health management to become the new norm?
Dr. Zeng: Since the establishment of OPPO Health, we have focused our research efforts on areas such as sleep health, cardiovascular health, fitness, and remote medical care. We are applying our knowledge in foundational areas such as algorithms, sensors, data science, and biomedical engineering to conduct in-depth R&D around fundamental technologies that can be used to empower hardware, software, and services in health tech arena. In the not-too-distant future, I believe we will see preventive healthcare making big changes to people's lives.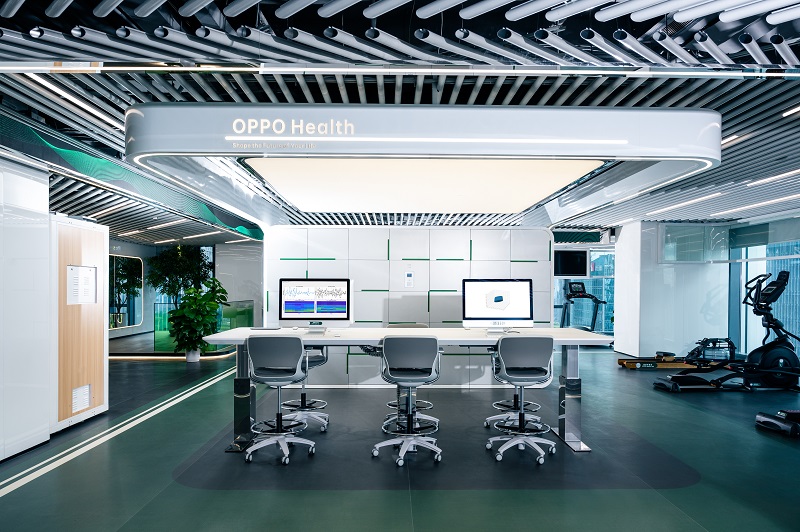 OPPO Health Lab conducts in-depth R&D to empower hardware, software, and services in health technologies
OPPO has previously released the OPPO Health Research Kit for health professionals. The kit includes a full suite of tools to help developers collect and analyze health data and create more personalized health services in their applications. OPPO has also established individual labs dedicated to research in sleep, clinical data collection, fitness, and other areas, which further empower OPPO's diverse health products and services through professional monitoring and clinical research. Further, together with OPPO's smart phones, OPPO has its own IoT product series, which includes OPPO Watch and OPPO Band, in addition to our health apps. This combination of hardware and software solutions gives OPPO the tools it needs to monitor comprehensive user health data in real time, ultimately enables us to better protect the health of our users.
Q4: How do you envision healthcare in the future? How can we use science and technology to create a healthier future for as many people as possible?
Dr. Zeng: With the rapid development of technologies over the past decade, we are already at a point where we can use consumer technology to conduct professional and accurate monitoring of several important health indicators. Thanks to this, technology is already helping many people reduce or remove risks from their health. Based on this, we have reason to believe that, in the near future, we won't be caught off guard by chronic diseases such as diabetes or heart disease. Instead, by using a diverse combination of different healthcare products and services, we can obtain a 360-degree picture of our health and quickly discover when the onset of chronic diseases is happening, allowing us to provide preventive treatment early on.
Despite this positive outlook, we should not just sit around idly and wait. Technology is only a means to an end in helping us better understand our health, not a silver bullet to solve everything. Our hope is that, through health technologies, people will have the tools they need to pay closer attention to their health and adopt healthier lifestyles through better diet, exercise, and mindfulness to keep chronic diseases away.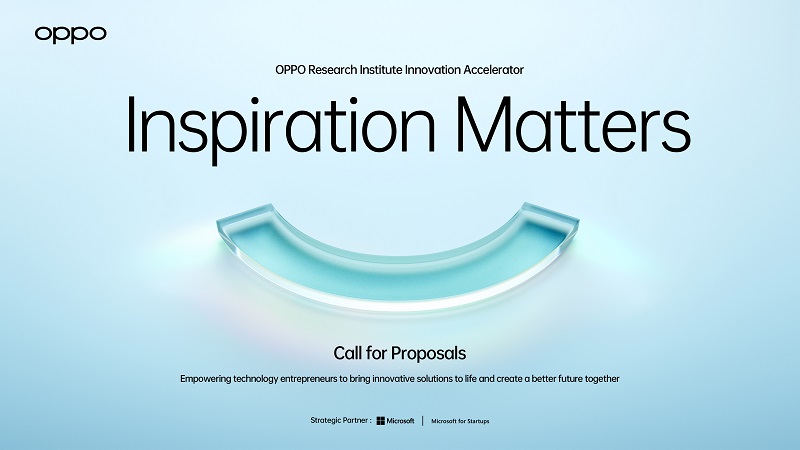 OPPO Research Institute Innovation Accelerator empowers technology professionals to bring innovative solutions to create better future together
To watch the Inspiration Matters concept video or learn more about the OPPO Research Institute Innovation Accelerator, please visit the program official website at oppo.com/en/proposal/
###
About OPPO
Since the launch of its first mobile phone - "Smiley Face" - in 2008, OPPO has been in relentless pursuit of the perfect synergy of aesthetic satisfaction and innovative technology. Today, OPPO provides a wide range of smart devices spearheaded by the Find and Reno series. Beyond devices, OPPO provides its users with the ColorOS operating system and internet services like OPPO Cloud and OPPO+. OPPO operates in more than 60 countries and regions with more than 40,000 of OPPO's employees are dedicated to creating a better life for customers around the world.