Everything You Missed At OPPO INNO DAY 2019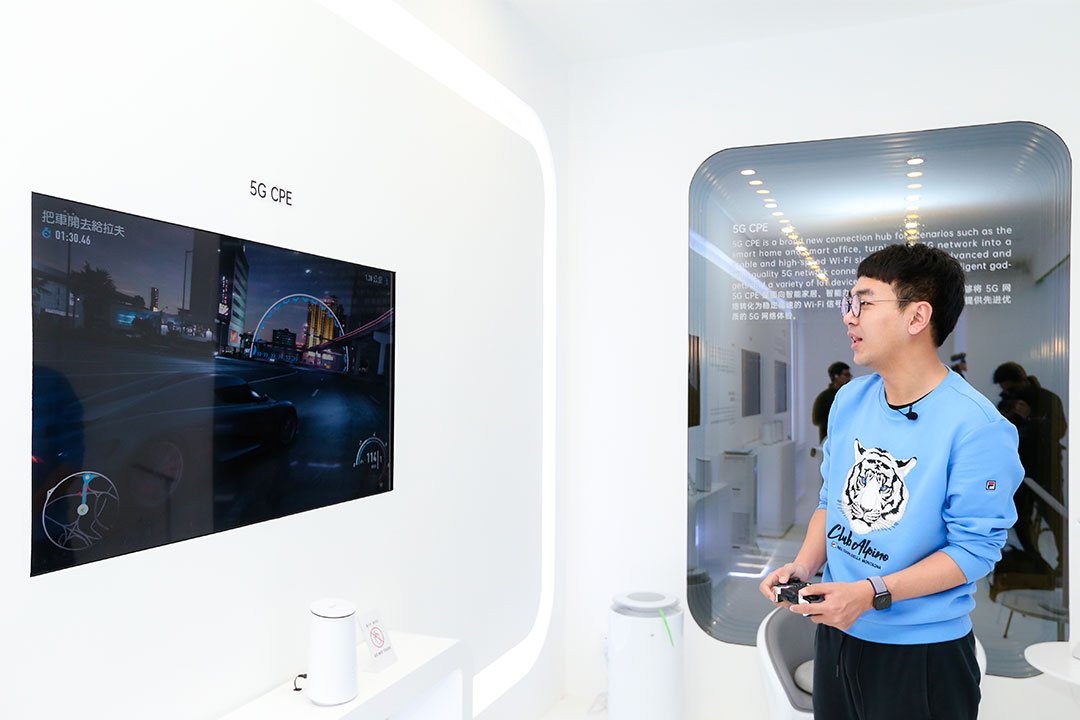 OPPO INNO DAY 2019 was a chance to see the 5G trends of the future and OPPO's forthcoming smart device ecosystem. Without doubt the forthcoming OPPO AR Glass, OPPO 5G CPE and smart watch announcement stole the show, with a excited reception from netizens all over the world, however OPPO INNO DAY 2019 was also a second chance to see innovations including Under-Screen Camera technology, Game Color Plus and learn about the evolution of SuperVOOC, OPPO's proprietary flash charging solution. 

With the theme of 'Create Beyond Boundaries' OPPO's INNO DAY 2019 presentation ended with the unveiling of INNO SPACE. Hosted in China Resources Tower at OPPO's newly opened Shenzhen Headquarters, the space featured 7 dedicated zones: Innovation Zone, AR Zone, VOOC Flash Charging Zone, 5G Ecosystem Zone, Image Processing Zone, Optimizing Gaming Technology Zone and Future Smarphone Zone. Let's take a tour through the INNO SPACE.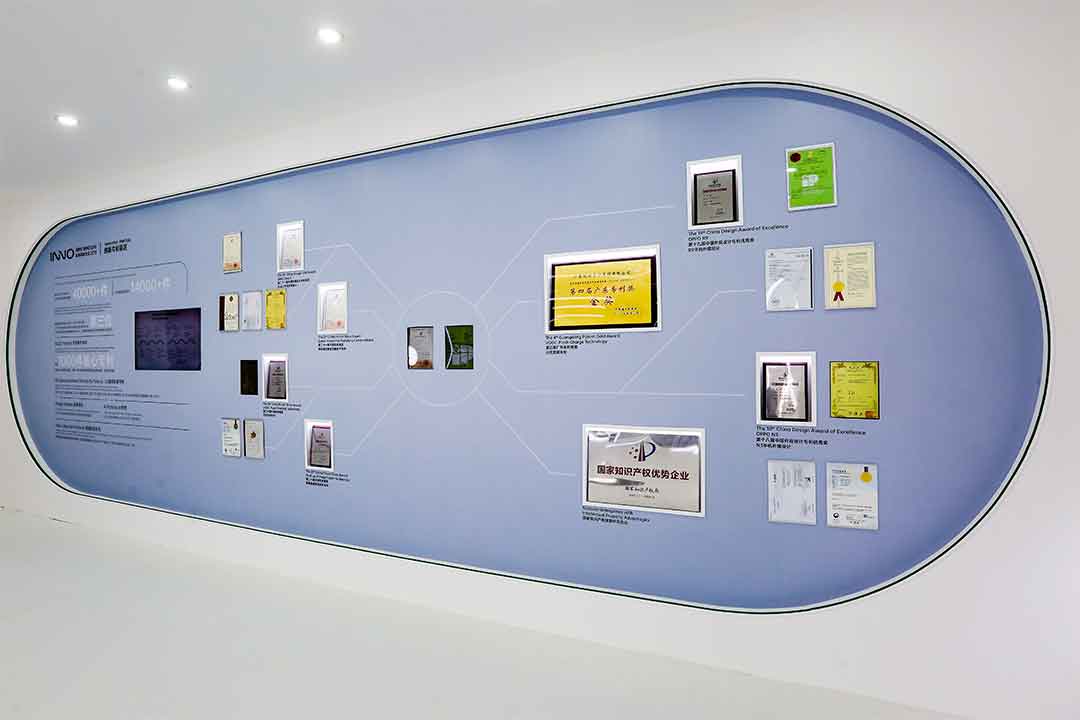 INNOVATION ZONE and OPPO Patent Display
On first entering INNO SPACE, visitors can see a display of OPPO patents, with an information video on the left hand side.
As of October 31, 2019, OPPO achieved 40,000+ global patent applications while the number of patents granted exceeded 14,000. 
According to the relevant authorities, since 2018, OPPO has ranked third among all domestic enterprises in terms of the number of patents granted in China, with the number of invention patent applications exceeding 34,000, accounting for 88% of all patent applications.
Did you know?
5G Communication Standards Patents:
- OPPO has applied for 2,500+ families of global patents in more than 20 countries and regions around the world. 
- Declared 1,000+ families of 5G standard patents to the ETSI. The number of 3GPP submissions exceeds 3,000.
AI Patents:
- Has submitted 1,100+ global applications.
- Has submitted 200+ PCT patent applications.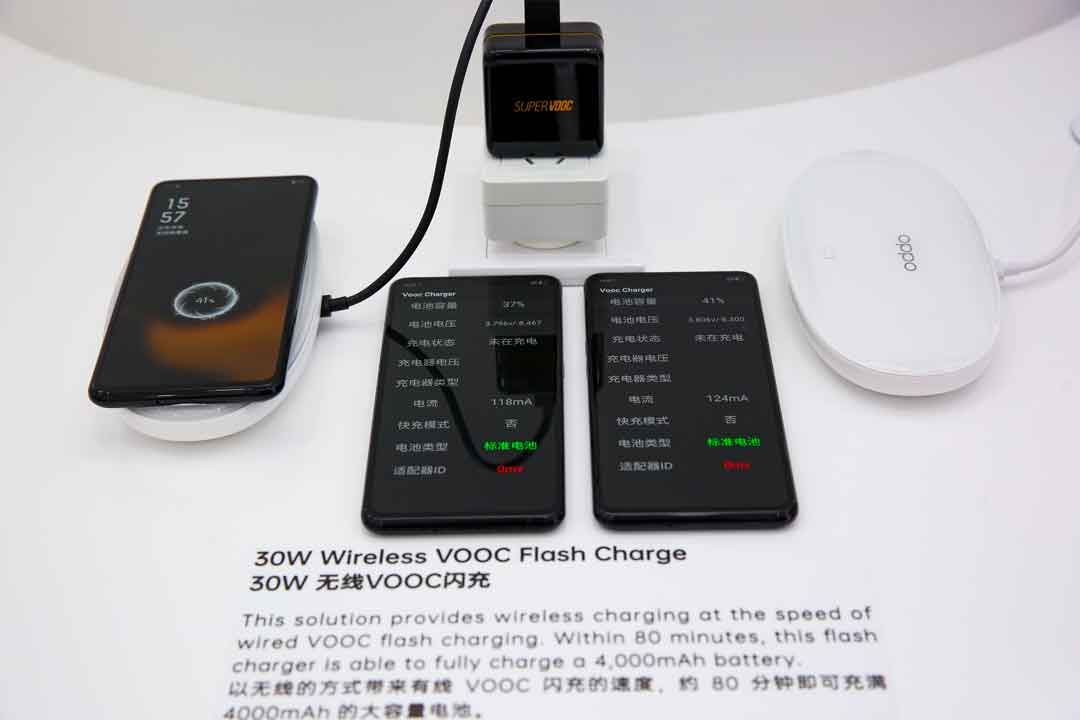 VOOC Flash Charging Zone
On walking past our INNOVATION ZONE towards the centre of the experience area, users met the VOOC Flash Charging Zone, featuring various versions of our proprietary charging technology, some commercially available and some forthcoming. 
This included 65W SuperVOOC 2.0 Flash Charge which is commercially available in OPPO Reno Ace.  This is the most advanced commercialized charging solution to date and is able to fully charge a 4,000mAh battery in 30 minutes. Charging for just 5 minutes is enough for 2 hours of gaming.
The display featured VOOC 3.0 and upgraded VOOC 4.0, SuperVOOC (as featured on OPPO Find X), and a more recent innovation, the currently unreleased 30W Wireless VOOC Flash Charge. 30W Wireless VOOC provides wireless charging at the speed of wired VOOC flash charging. Within 80 minutes, this flash charger is able to fully charge a 4,000mAh battery.
Image Processing Zone
It wouldn't be OPPO without highlighting the latest smartphone camera innovations, and to showcase them we set up some interactive displays where users can test photography under dark conditions. AI Night Mode has been redesigned and comprises a new approach to exposure that shortens the frame time and reduces number of frames taken. Combined with AI noise reduction, it provides users with more realistic and clearer images. Our minature villiage setup was also a chance to test the zoom feature even under dark lighting. The Ultra Dark Mode uses multi-frame alignment fusion technology, AI network brightening and noise reduction technology to enable the RGGB sensor to better handle limited light, greatly improving the brightness and sharpness of photos taken in extremely dark environments, as users were able to test.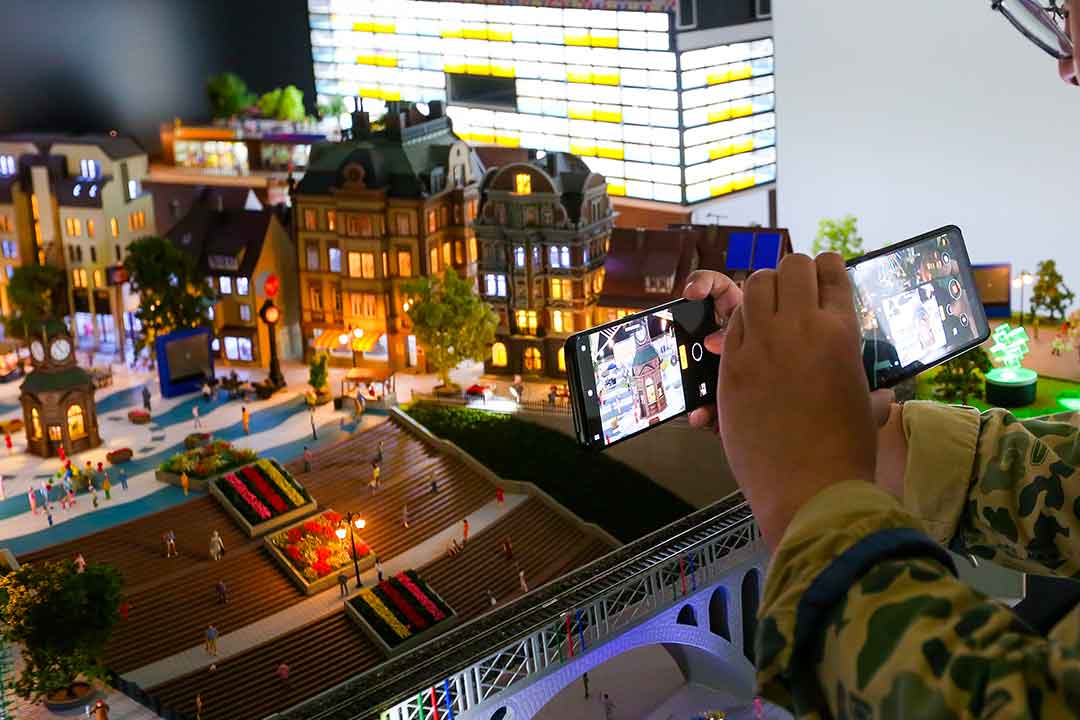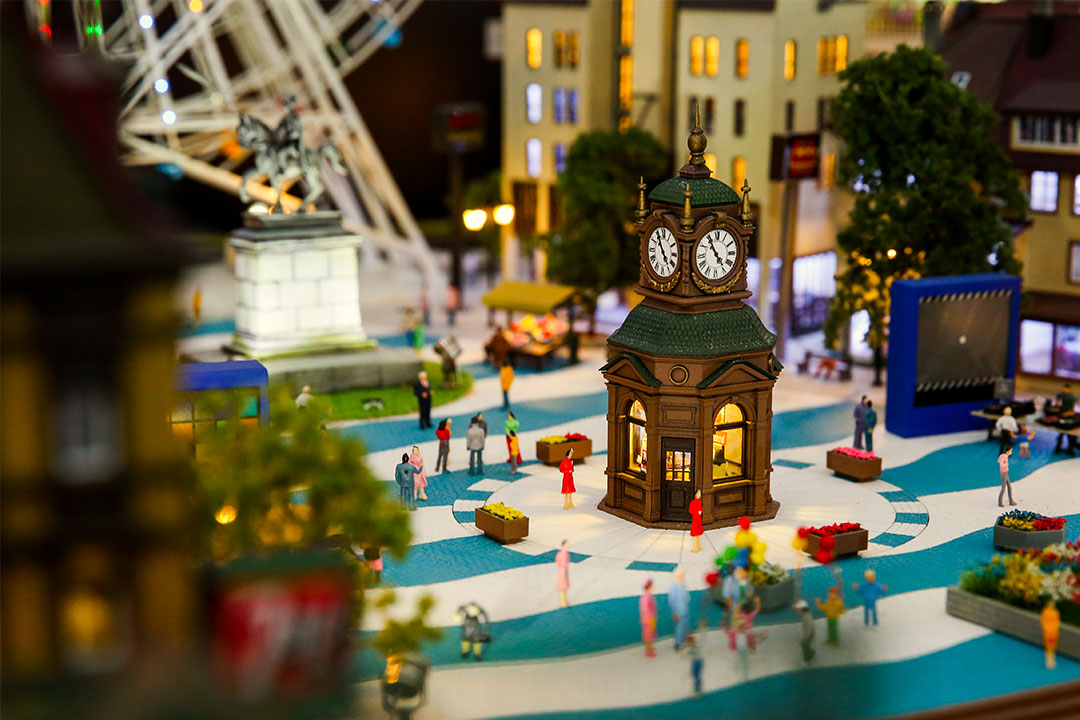 Additionally 2 OPPO Reno2 devices were mounted to a wobbling stand, one with Ultra Steady Video enabled, one without. Ultra Steady Video makes videos more "shake-free" than ever by using a hybrid image stabilization (HIS), a blend of optical and electronic stablization, combined with a super-sensitive gyroscope.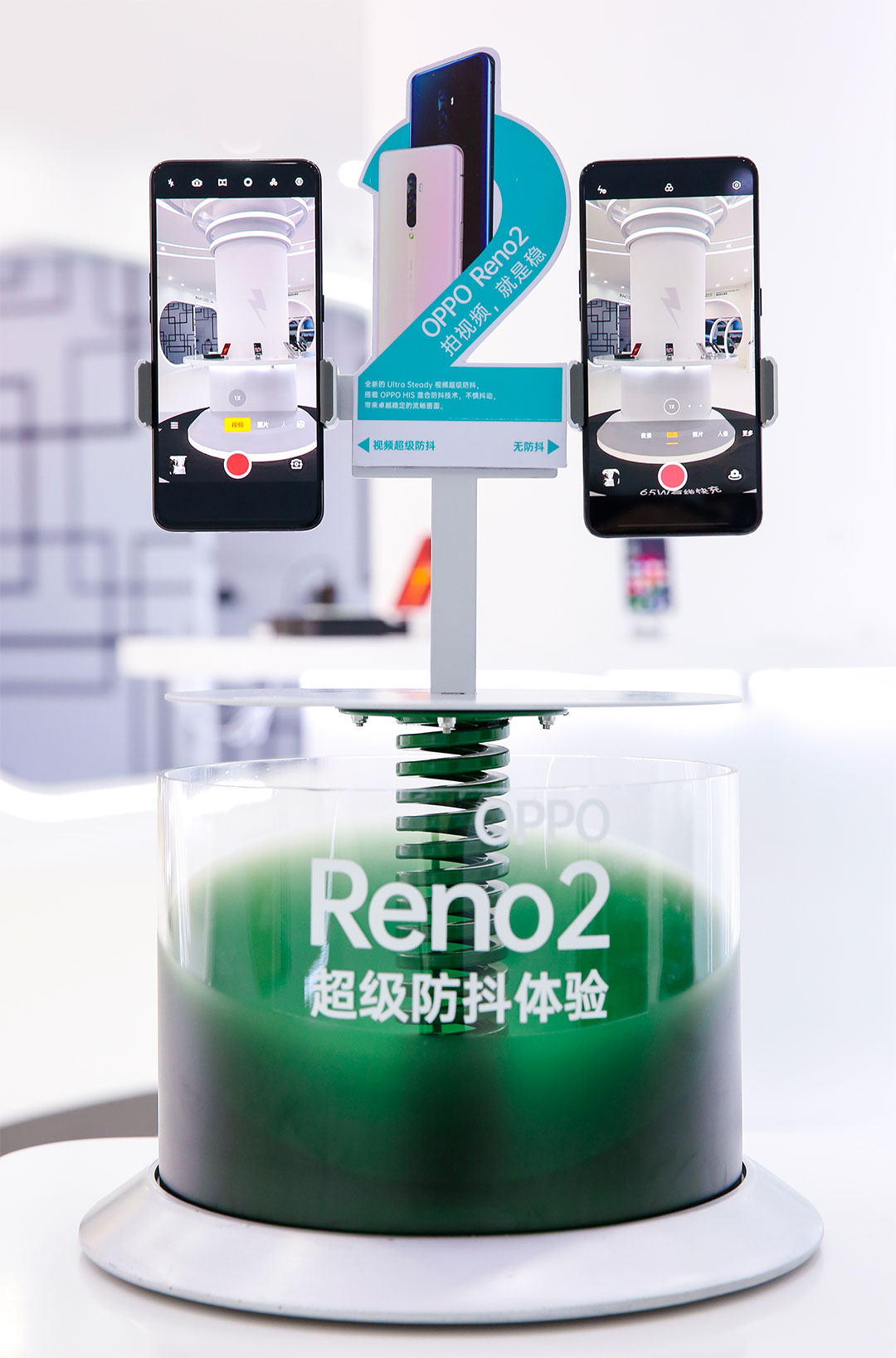 Future Smartphone Zone
With such a focus on removing the notch on smarphones from 2018 since the launch of OPPO Find X, OPPO engineers have been obsessed with giving the optimal, full-screen experience on a smartphone. Displayed to media for the second time (first at Shanghai MWC), the Under-Screen Camera technology never fails to blow technology fans minds and became an internet talking point yet again.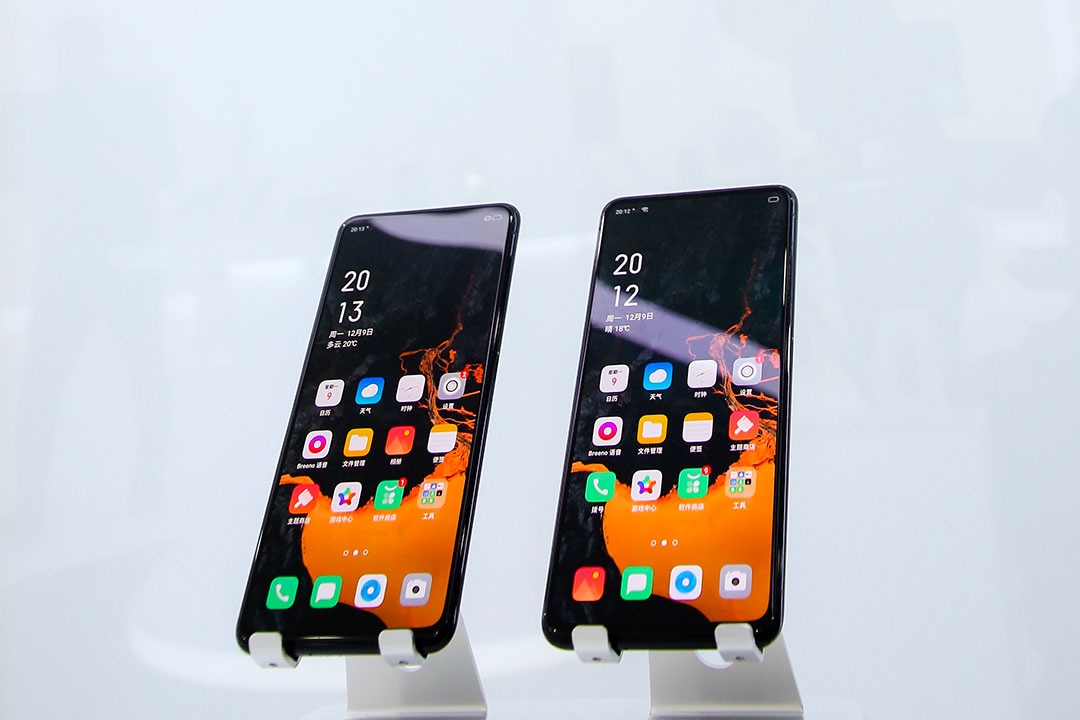 USC provides users with a complete view, an immersive screen and an integrated body. It also enables users to see and capture the entire screen, take photos, use face unlock and make video calls. As OPPO's latest under-screen display solution, USC features a customized camera module that captures more light; zoning control is employed on the screen, together with "highly-transparent" material that enhances transmittance of light through the screen. Besides, through OPPO's customized algorithm, haze removal algorithm and white balance algorithm, USC can enable complete photography experience and support features like smart beauty mode and photo filers in the future. 
5G Ecosystem Zone
The 5G Ecosystem Zone not only showcased OPPO's main announcement, the OPPO 5G CPE, but was also a place to visualize how and what would be connected and controlled via a central smartphone device. 5G CPE is a brand new connection hub for scenarios such as the smart home and smart office, turning the 5G network into a stable and high-speed Wi-Fi signal. It provides advanced and high-quality 5G network connectivity for multiple intelligent gadgets and a variety of IoT devices.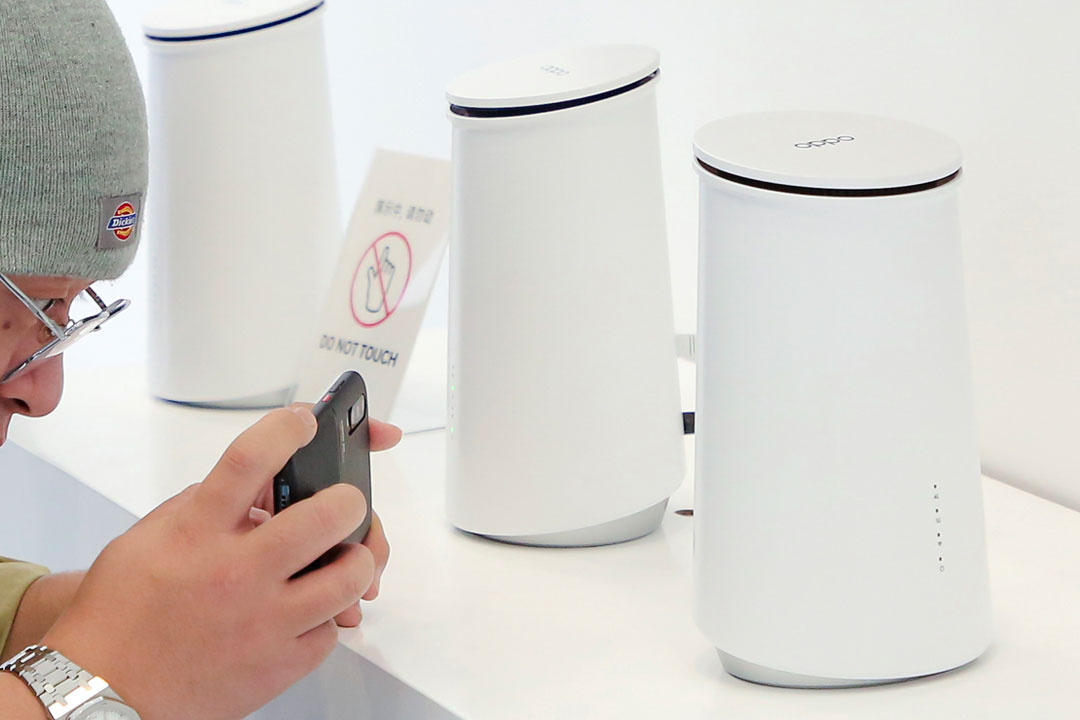 Connected to a 5G CPE, OPPO's self-built IoT open platform enables users to intuitively interact with smart home devices through Breeno and other interfaces, ultimately providing the comfort and convenience of future smart homes.
5G cloud gaming, which uses 5G's wide bandwidth and low latency, surpasses limitations of smart phones' local computing performance. By integrating highly-efficient cloud computing power, it enables users to play AAA level games on mobile phones anytime, anywhere.
OPPO's AI assistant Breeno can be integrated into devices such as mobile phones and wearables to support smart home control. It meets demands of the new generation that requires a unified experiences across various scenarios by providing personalized, intelligent services in connected homes or on-the-go.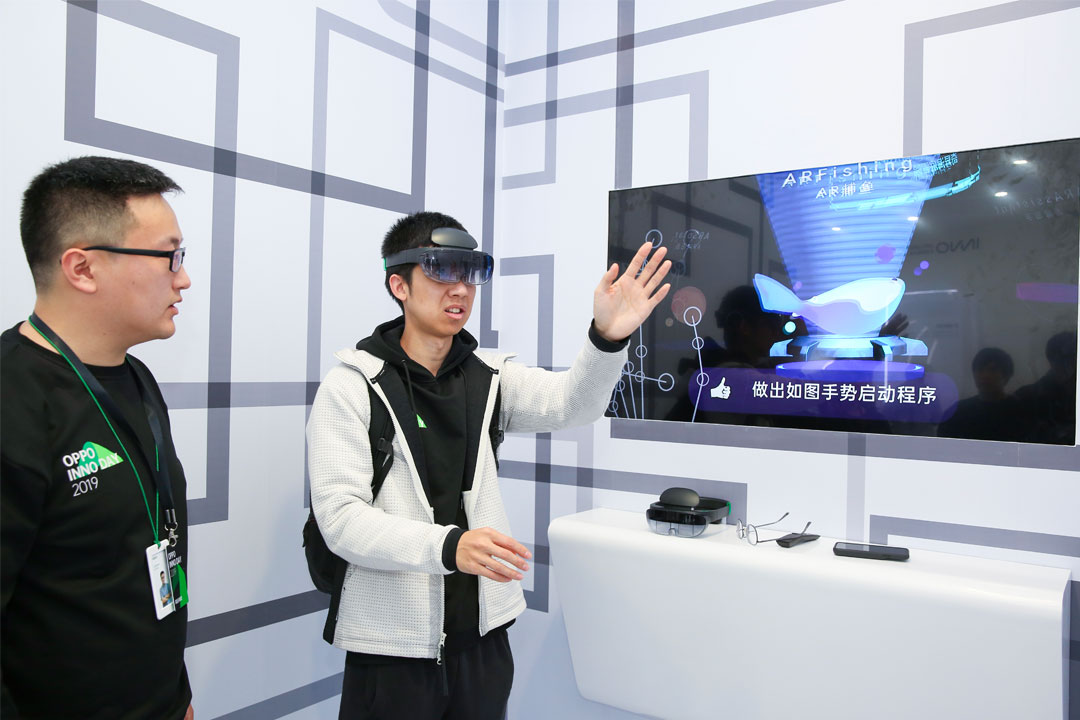 AR Zone
OPPO AR Glass, OPPO's first AR Smart Glasses represent a milestone in our exploration of the future blending between the digital and physical worlds. The glasses provide a new interactive experience through groundbreaking mixed reality applications. 
The standalone AR Glasses combine advanced technologies such as TOF depth sensor and SLAM algorithm to enable 3D environment sensing and 3D reconstruction, bringing users an unlimited AR experience. The immersive full-color high-definition display is made possible by diffractive waveguide technology; The user interface, which comprises gesture recognition and voice recognition, results in a fully intuitive and interactive user experience.
Optimized Gaming Technology Zone
Last, but by no means least, the OPPO INNO DAY 2019 display featured an Optimized Gaming Technology Zone, boosting, enhancing and even analyzing smartphone performance to get more out of your games from visuals to touch control. Visitors were able to game on OPPO smartphones, while a dedicated screen displayed CPU/GPU frequency, current and frames per second in real time, highlighting how the proprietary technologies adapt intelligently to different scenarios.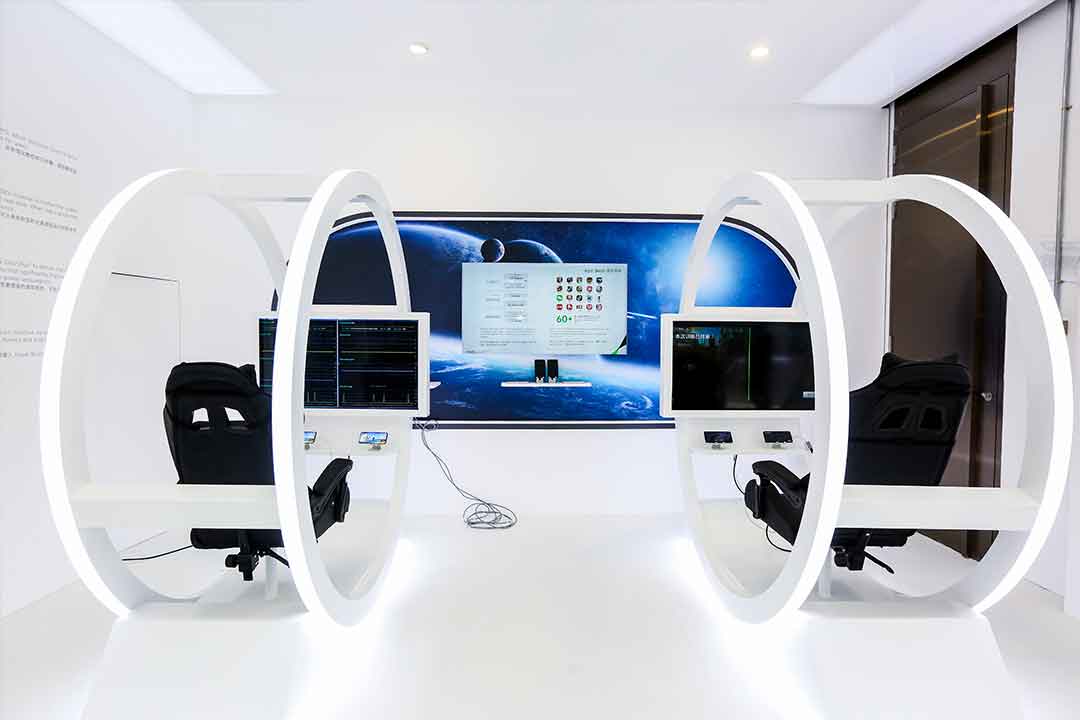 Touch Boost is a dedicated touch control optimization solution developed by OPPO, which assesses touch events and accelerates response time accordingly. The result is a visibly smoother control users can enjoy. Frame Boost is a self-developed solution for frame rate optimization, enabling 38% increase in frame rate stability. When lag is predicted, frame rate and stability will be adjusted to prioritize a first-class gaming experience.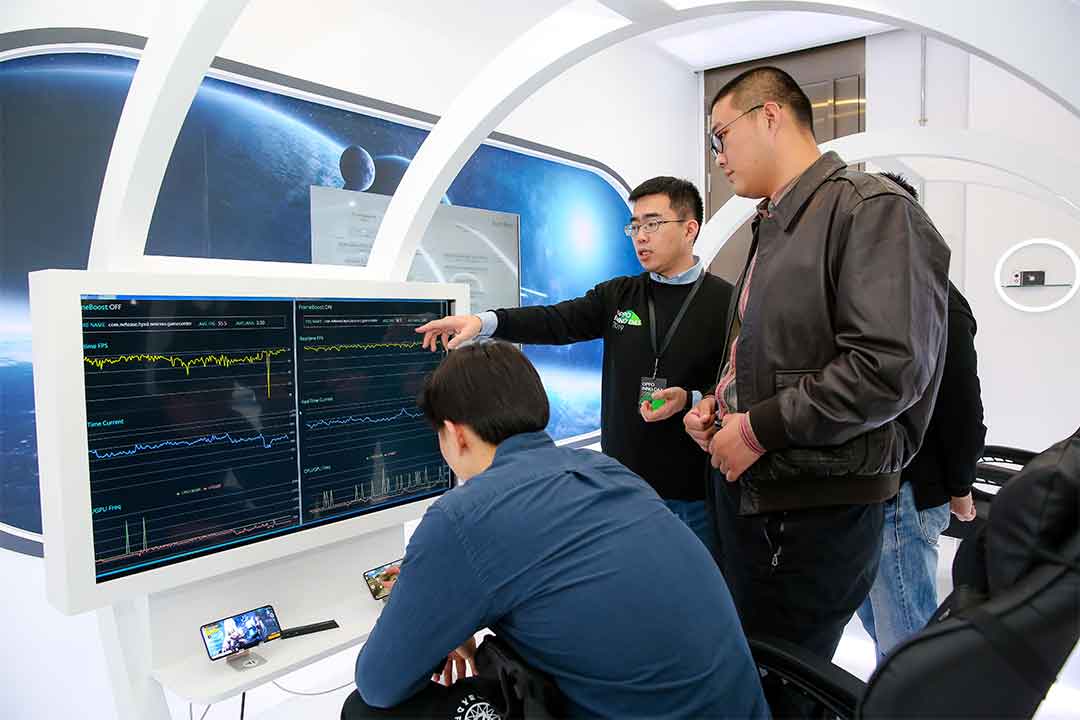 Based on Snapdragon's 855 mobile platform, OPPO is the first to apply "Game Color Plus" to deliver significantly enhanced gaming visuals. It features a series of graphic enhancement algorithms that significantly improve graphic details, color saturation and contrast of gaming scenes while maintaining low power consumption.
What was your highlight of OPPO INNOVATION DAY 2019? Follow the latest, on Facebook, Instagram and Twitter to see what future technology will be in your next smart-device.