Defying the impossible to create the perfect curve of Find X3 Pro

How groundbreaking techniques and a passion for perfection propelled OPPO to create a smartphone unlike any other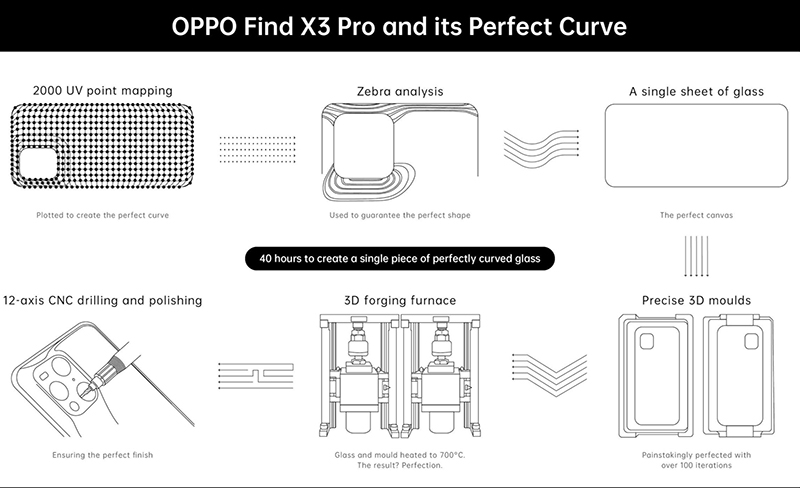 The legendary architect Anthony Gaudi famously stated that there are no straight lines in nature. From rolling green hills to smooth pebbles, sweeping curves and soft edges represent warmth, comfort, and peace. Applying this design philosophy to a smartphone – a device that spends countless hours in our hands – makes perfect sense. Recreating these curves and applying them to complex technology, however, is no easy task.
Enter OPPO Find X3 Pro. Designed specifically to capture the essence of futuristic elegance, its organically curved glass breaks the mould; accessing a groundbreaking level of design and smartphone excellence that's a joy to hold.
Pioneering, space age design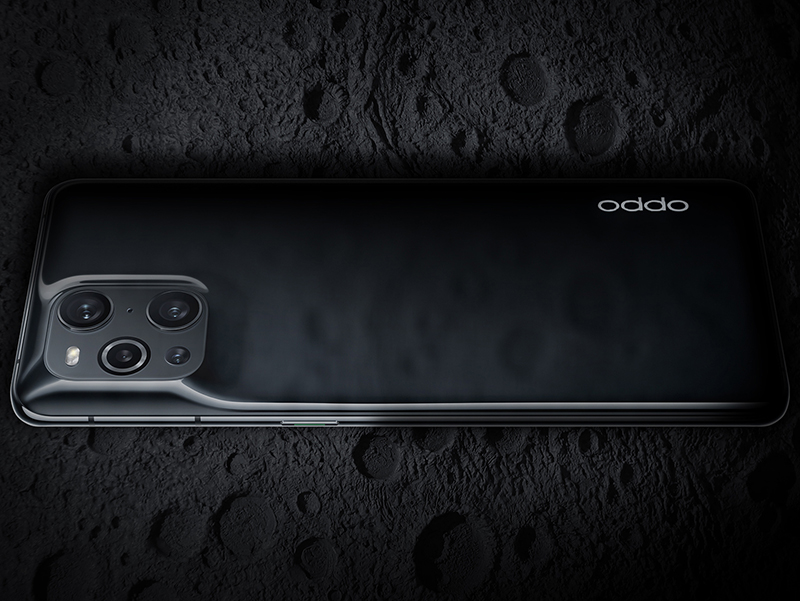 The world has been locked down for the time it's taken the earth to rotate around the sun – so, even when we think we're standing still, we're flying through the miracle of space and time at around 1,700km per hour. Just as our bodies are always in motion on the earth, our dreams and imagination don't stop either, and they never have. The 1960s, for example, was an era fixated on improvement and the future. A golden age of space exploration, it not only opened the heavens to a new world, but also left long-lasting inspiration for creative industries like architecture, interior design and consumer electronics to boldly explore.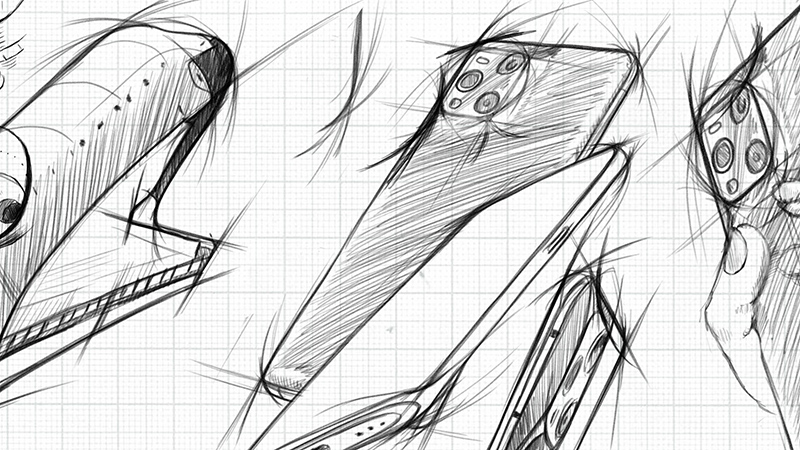 Find X3 Pro is a streamlined masterpiece, crafted from a single piece of glass that flows seamlessly into a continuous curve, inspired by space itself. The pinnacle of its design is seen where the glass curves and flows around the dual-camera housing – the Gradient Arc, creating a look like nothing you've ever seen before.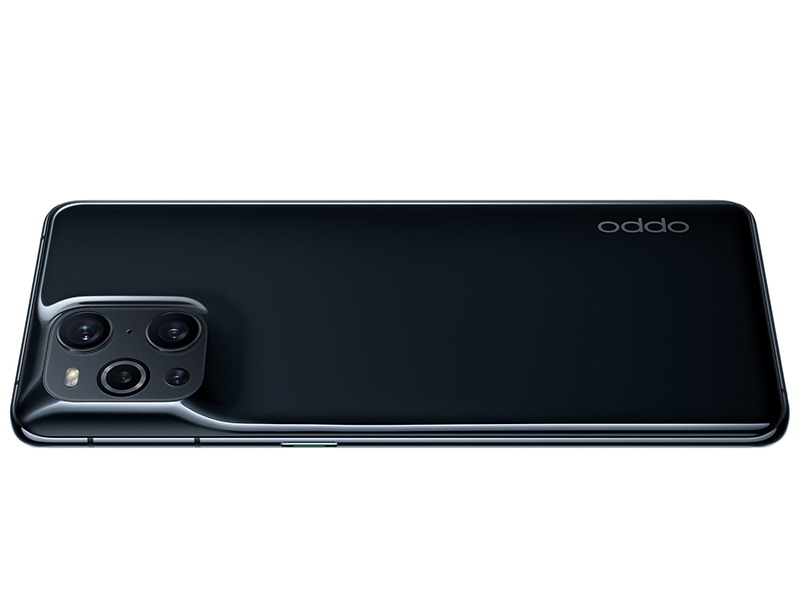 While its minimalist beauty may seem simplistic in nature, the reality is far more complex. Designers began by drawing convex curves and arcs on the left and top of the camera housing, as well as on the bottom and right. The top area, dubbed the 'sun surface', offers a smooth transition, while the opposite, shadow area forms a seamless transition from the flat back of the phone itself.
The intersection of these curves that surround the camera, however, can't be drawn with conventional drawing software. Like three people shaking hands at the same time, it's impossible to visualize with traditional thinking, let alone create. Sticking to traditional methods will have resulted in non-uniform curves, with miniscule 'steps' on different levels. Given the finish of the surface of Find X3 Pro's rear, this would have resulted in scattered, messy reflections – an unacceptable compromise.
This challenge forced Find X3 Pro's designers to use all the ingenuity at their disposal to create curves that aren't only perfectly smooth without any sharp edges, but also reflect light with uniform brilliance.
Designing the impossible
To successfully design and create these precision curves in the rear glass, designers used a process called 'UV point mapping', projecting a 2D image onto a 3D surface. They then split the surface of the curve into more than 2,000 individual dots, each one of which could be individually fine-tuned to offer incredible levels of precision. By painstakingly tweaking each of these points, the perfect uninterrupted curve they were searching for became a reality. Despite appearing flawless to the naked eye, however; the designers wanted to make absolutely sure that their perfect curve was indeed perfect, beyond what the naked eye could see. Enter the engineers.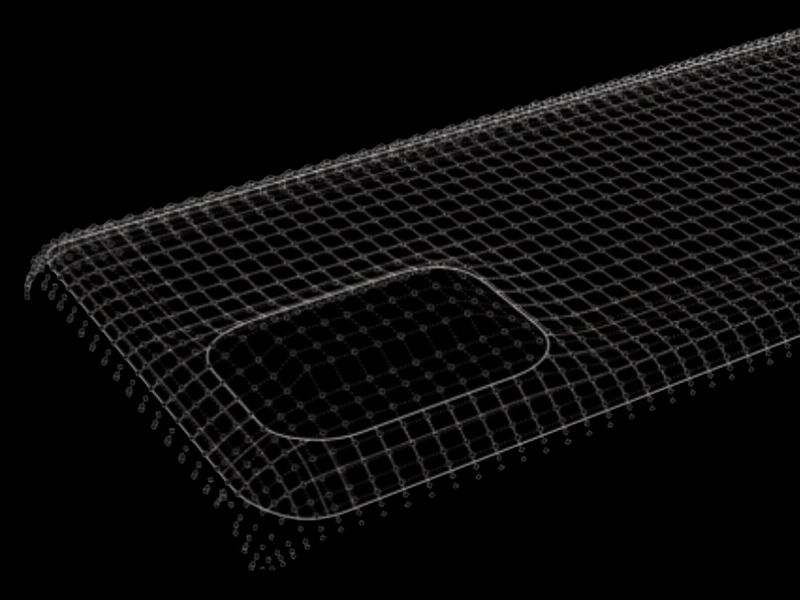 Precisely measuring the curves became a major challenge for engineers. Measuring minute defects and distortions in the curve at a microscopic level was no mean feat, but they met the problem head-on. Using an advanced technology method used in the car automotive industry, called the 'zebra analysis detection method', they projected accurate lines on the glass itself to measure the smoothness of the surface.
If the projected lines showed any bends or bulges, it meant that there were miniscule pits and ridges in the curve, distorting the light in the process. By meticulously checking the entire length of each projected line, they were able to ensure perfect smoothness across every millimetre of the curve.
The complexity of these techniques, however, posed a further challenge. Traditional hot-forge glass manufacturing methods would not be able to produce the perfect curves that the teams worked so hard to create.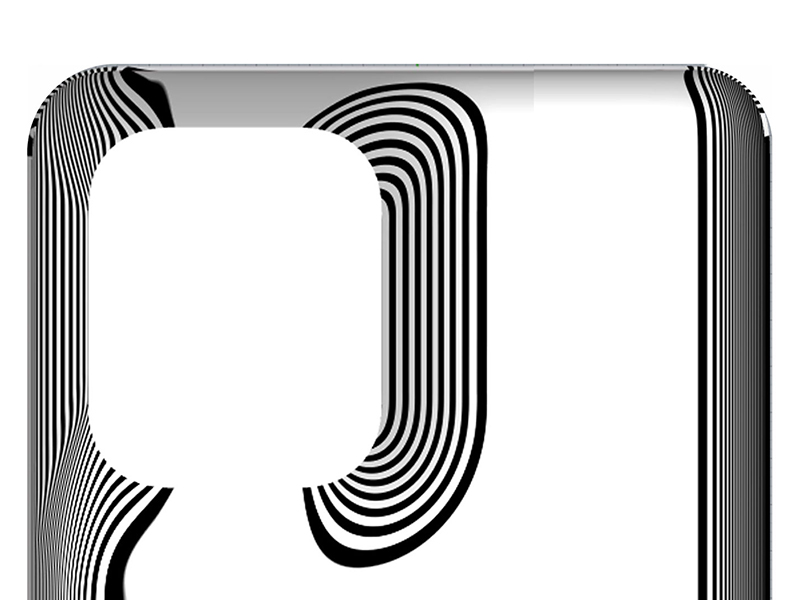 Creating the impossible
OPPO has previously pushed the boundaries of hot-forge glass manufacturing to create difficult curves. Thanks to previous innovations, Find X2 Lamborghini version, inspired by the Aventador SVJ Roadster, was created with curves that mimic the shape of the legendary supercar. This technique offered astonishing results, perfectly transitioning from the highest point of 0.6mm to the lowest point of 0.1mm.
This revolutionary technique, however, needed to be pushed even further for Find X3. The four-sided, three-dimensional shape of the curve makes the glass panel far more difficult to remove from a mould during the manufacturing process. While regular moulds normally have around 20 iterations before being put into production, the complex nature of Find X3 Pro's glass meant that 100 different mould versions were created and adjusted before engineers were happy with performance.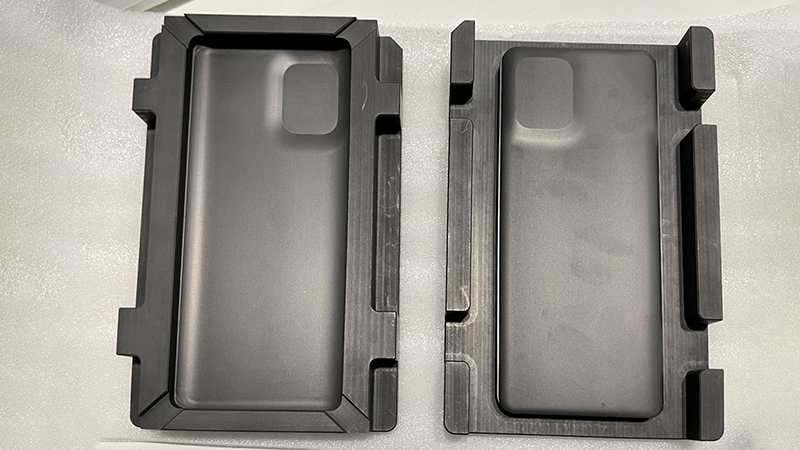 Once the mould was ready, the glass could now be made in OPPO's industry-leading hot forging process. The precision mould, carved from graphite, is placed along with the glass into a 700-degree forging furnace, where the glass becomes soft and malleable. It's then squeezed by a precise die-casting machine, forming the precise curves that so many people worked countless hours to achieve. This entire process from heating and forging to cooling is now automated, and the yield rate is, remarkably, close to that of an ordinary glass rear cover.
All of these processes from design to engineering and manufacturing, provide extremely precise control and fine-tuning over the curve, ensuring that Find X3 Pro feels perfectly balanced and natural in the hands. The end result is a smooth, uninterrupted slab of flowing glass, with unparalleled strength and beauty to match.
Unmatched elegance
Beyond its physical design, the finishes on Find X3 Pro offer aesthetics that propel it far beyond anything else achieved so far.
A new anti-glare, frost matte finish not only leaves the flowing glass feeling as smooth as silk, but it also provides incredibly robust fingerprint-resistance, ensuring it's kept pristine at all times.
An improved ceramic glaze is available in a Gloss Black finish, delivering incredible strength and a deep, rich beauty. The Blue option with a dual-tone finish also transforms light reflections into mesmerising diffused waves and patterns of colour.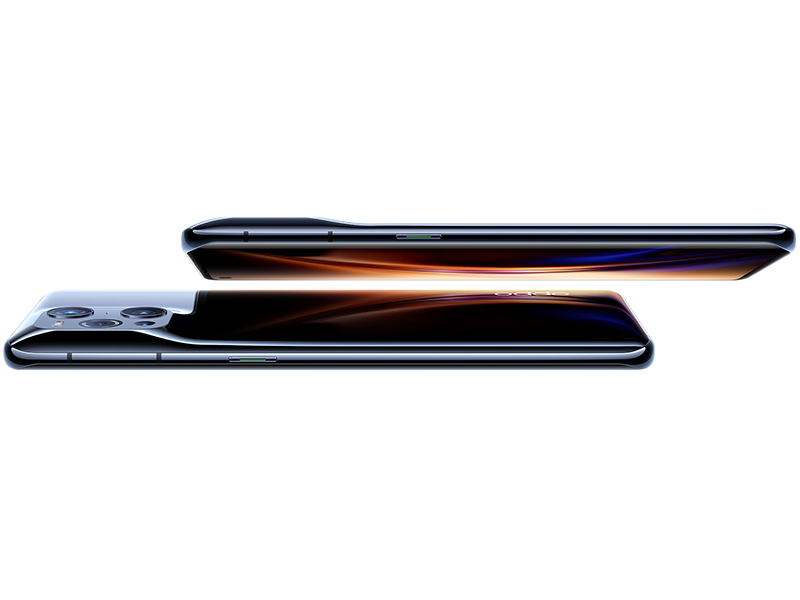 The colouring of the glass, too, posed major challenges for engineers. Traditionally, coloured film is placed underneath regular glass rears. Find X3 Pro's curves, however, resulted in this coloured film wrinkling and forming unsightly bubbles. To combat this, engineers adopted the industry's top OC0+ coating and ink-spraying process. This method not only creates a uniform, smooth finish that enhances the reflections in the glass, but it also reduces the probability of the glass breaking if dropped, by an impressive 50 per cent. An additional film that's placed on the inner surface of the glass also prevents glass from breaking off and causing a hazard if it is damaged from any impact.
A natural experience made for you
The premium and natural feel of Find X3 Pro demands a worthy, humancentric user experience, and OPPO ColorOS 11 delivers, with incredibly rich intuitive elements and rich customisation options that allow users to make the handset truly their own.
From the ability to draw custom Always-On Display patterns, to bespoke colour schemes, algorithm-generated wallpapers, personalised ringtone creation and more, the Find X3 Pro can become as unique as its user.
Beyond the look and feel, ColorOS 11 also brings powerful features worthy of a high-end flagship. These include a useful control menu that lets users switch between and control multiple smart devices without having to download separate apps. Need to kick back and unwind? A dedicated Gamer Mode that tweaks system settings for the ultimate performance has you covered.
A new era in smartphone design
As with the greatest examples of design and engineering, Find X3 Pro is an object that exudes a simple, understated beauty that belies the incredible work and complexity behind its execution.
Pushing design and engineering boundaries, Find X3 Pro stands in a league of its own. With unique, robust finishes and that impossible curve, reassuring IP68 Water and Dust Resistance and an OS experience designed for you; with OPPO and Find X3 Pro, hold the future in the palm of your hand, today.