5 Eye-Catching OPPO Smartphone Finishes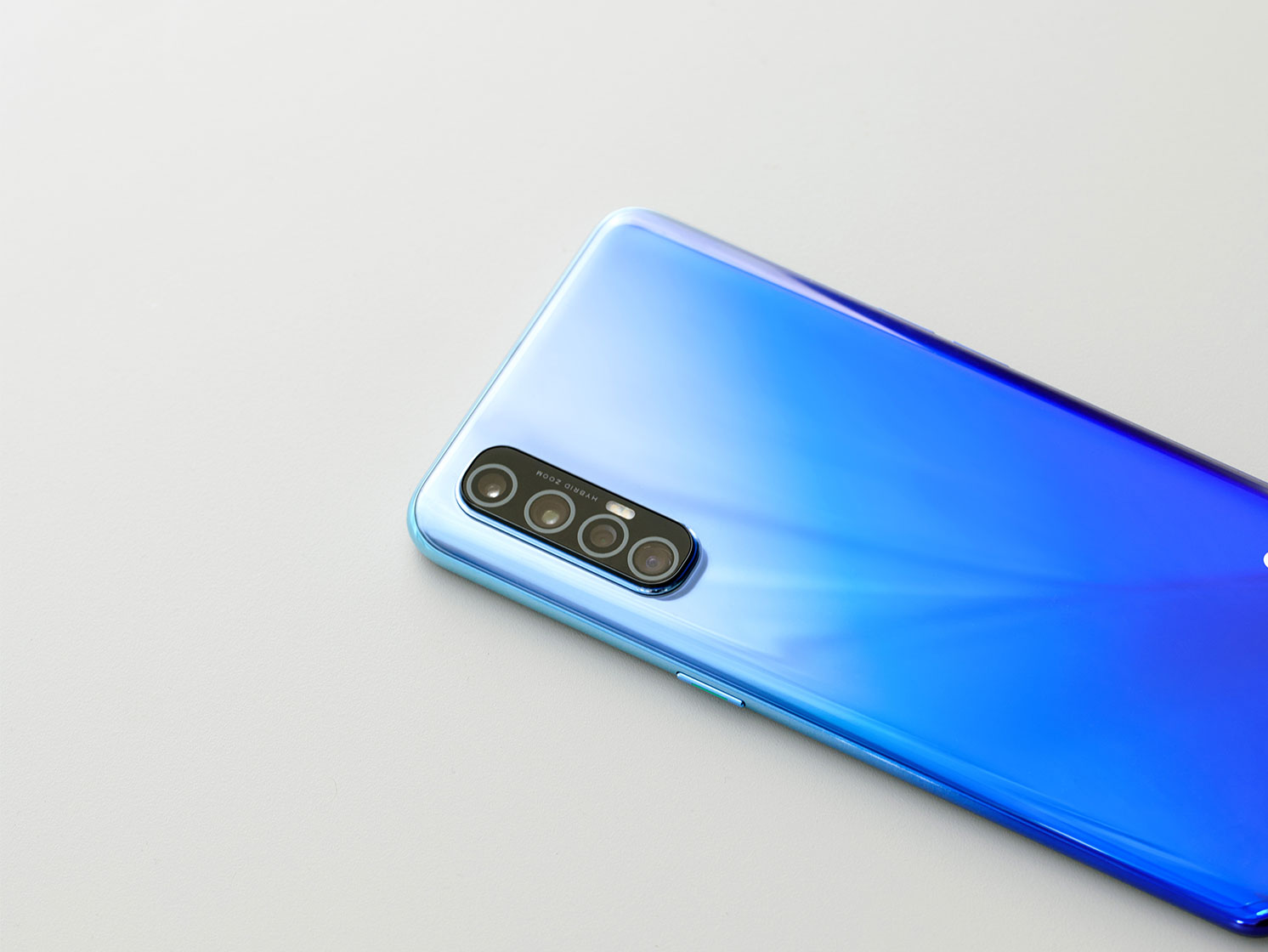 At OPPO, we value both form and function. We want our users to feel that each of our smartphones are unique so that you may find your ideal phone. We seek to make every new device bold and fresh, both in its capabilities and aesthetic (header picture: OPPO Reno3 Pro)
Our mission at OPPO is to elevate life through technological artistry. For the finish of the devices, this gives engineers and designers a canvas to do just that. Experimentation can be colorful, but also can explore touch and how it feels in the hand. Of course, we rely on these devices daily and the finish should be valued similarly in importance as other features.
Throughout the years OPPO has produced numerous captivating smartphone finishes. Today, we're taking a look at our top picks for the most awe-inspiring designs by OPPO thus far!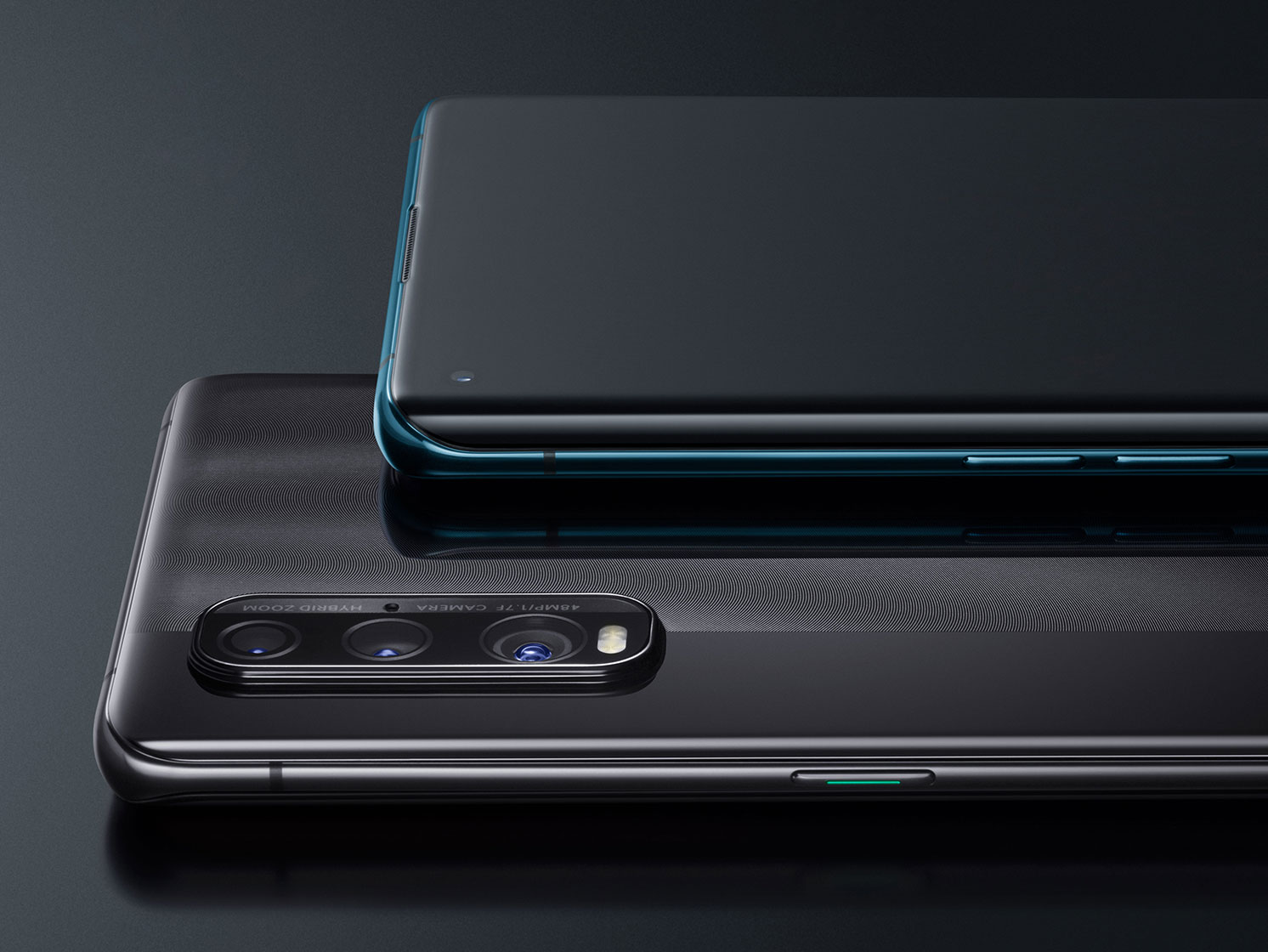 OPPO Find X2 – Ceramic Black
The OPPO Find X2 Pro was arguably our most anticipated smartphone release this year, however the standard OPPO Find X2 in Ceramic Black shows an extra design flair in its finish. Both Ceramic Black models use the high-density ceramic laser micro-etching process. On the non-Pro model, a smooth band along the left side makes a bold contrast. This complex finish creates a subtle dynamic effect that is unlike any and feels extraordinary to hold and is a celebration of engineering talent.
It's also worth mentioning the Ceramic texture combined with the mico-etching is waterproof, oil-proof, and resistant to high temperatures, humidity as well as general wear-and-tear. It's a true flagship down to the touch.
OPPO Ace2 Evangelion
Collaborations with brands, artists, and even movies have given super fans the ability to get new hands-on experiences beyond what is seen on movie or TV screens. Additionally for OPPO it's a chance to explore those with shared brand values and how we can reach more people with technological artistry.
To commemorate the 25th anniversary of Evangelion and the upcoming Evangelion: 3.0 + 1.0 Thrice Upon a Time film, OPPO has released a unique set of EVA x OPPO devices. The Limited edition Ace2 Evangelion edition recently released along with an Evangelion-themed 40W AirVOOC charging pad, and in addition the smartphone is complemented by an Asuka Langley Soryu Oppo Watch and Rei Ayanami Enco W31 true wireless earbuds, sold separately.
Every detail of this special Ace2 design is uniquely fitted to the Evangelion universe – from its NERV-themed charging peripherals, to its Spear of Longinus SIM tool, and colorful purple & green finish.
On a similar note, OPPO Reno Ace also included a limited Gundam Edition – which featured 90Hz display, 65W SuperVOOC 2.0 flash charging, and a distinguished Gundam protective case.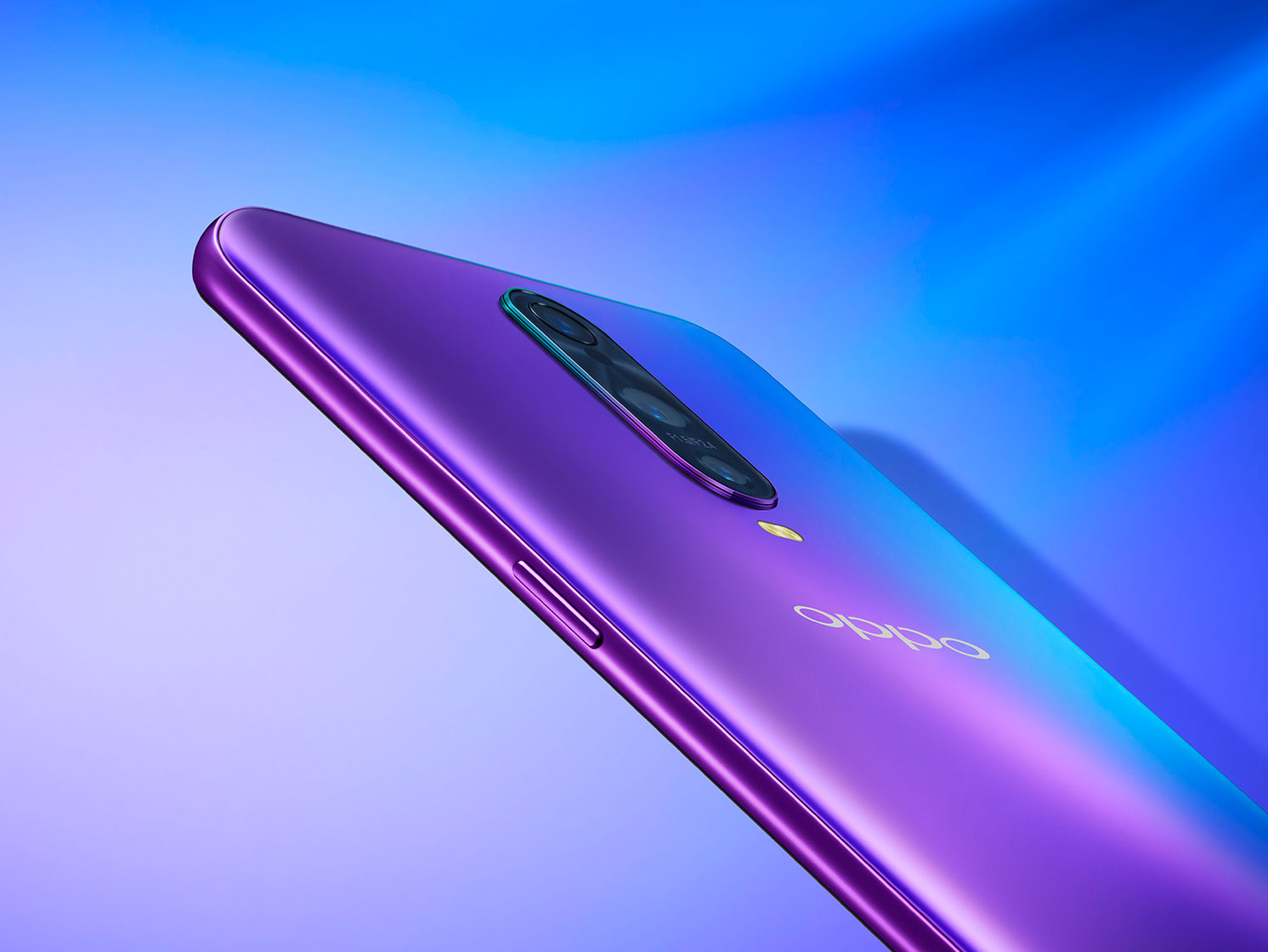 OPPO R17 Pro – Radiant Mist
The next two OPPO smartphone finishes have outstandingly bold gradients – each featuring a unique spectrum of colors. The OPPO R17 Pro encompasses a wide range of blues and purple, that blend together in an S shape gradient achieved by a 15-step matte-etching and electroplating process. The special matte etching technology achieves not only a color that changes in different angles, but also a satisfying matte finish that rejects unwanted fingerprints.
The splendid textures featured in these converging multi-color finishes make the devices feel as though they are from another dimension.
OPPO Reno2 Z – Nebula Green
To create the unique gradient effect of Nebula Green OPPO Reno2 Z, OPPO employed an innovative double mechanical process to splice the texture, and a double-layer nano-coating technology to achieve flawless transitions between the green and purples shades.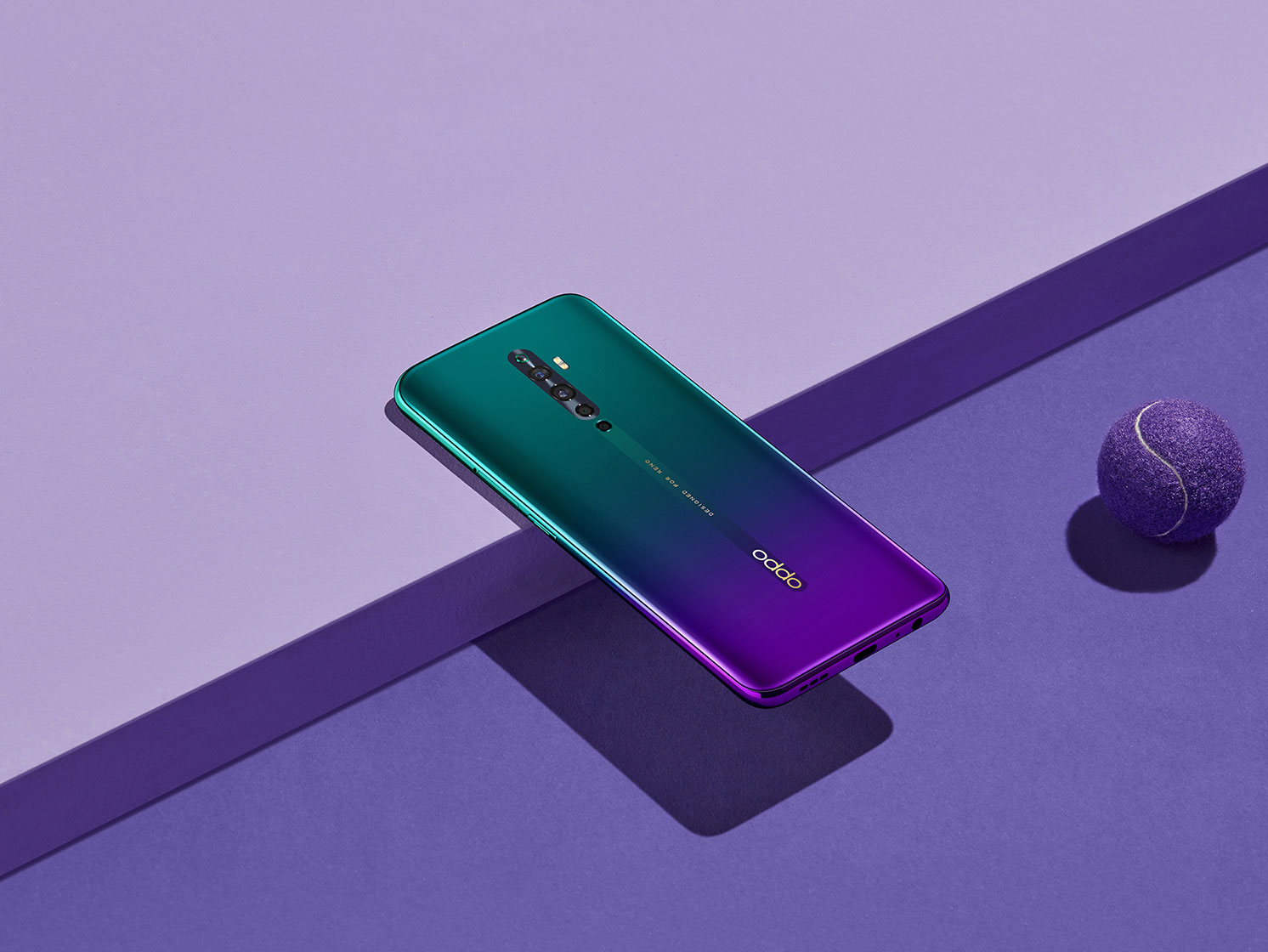 OPPO Reno FCB Edition
One of the standout features of OPPO Reno series is its pivot rising camera structure, which enables a 93.1% screen to body ratio for uninterrupted viewing. OPPO's partnership with FC Barcelona takes this concept to the next level of luxury smartphone design with the exclusive OPPO Reno FC Barcelona Edition.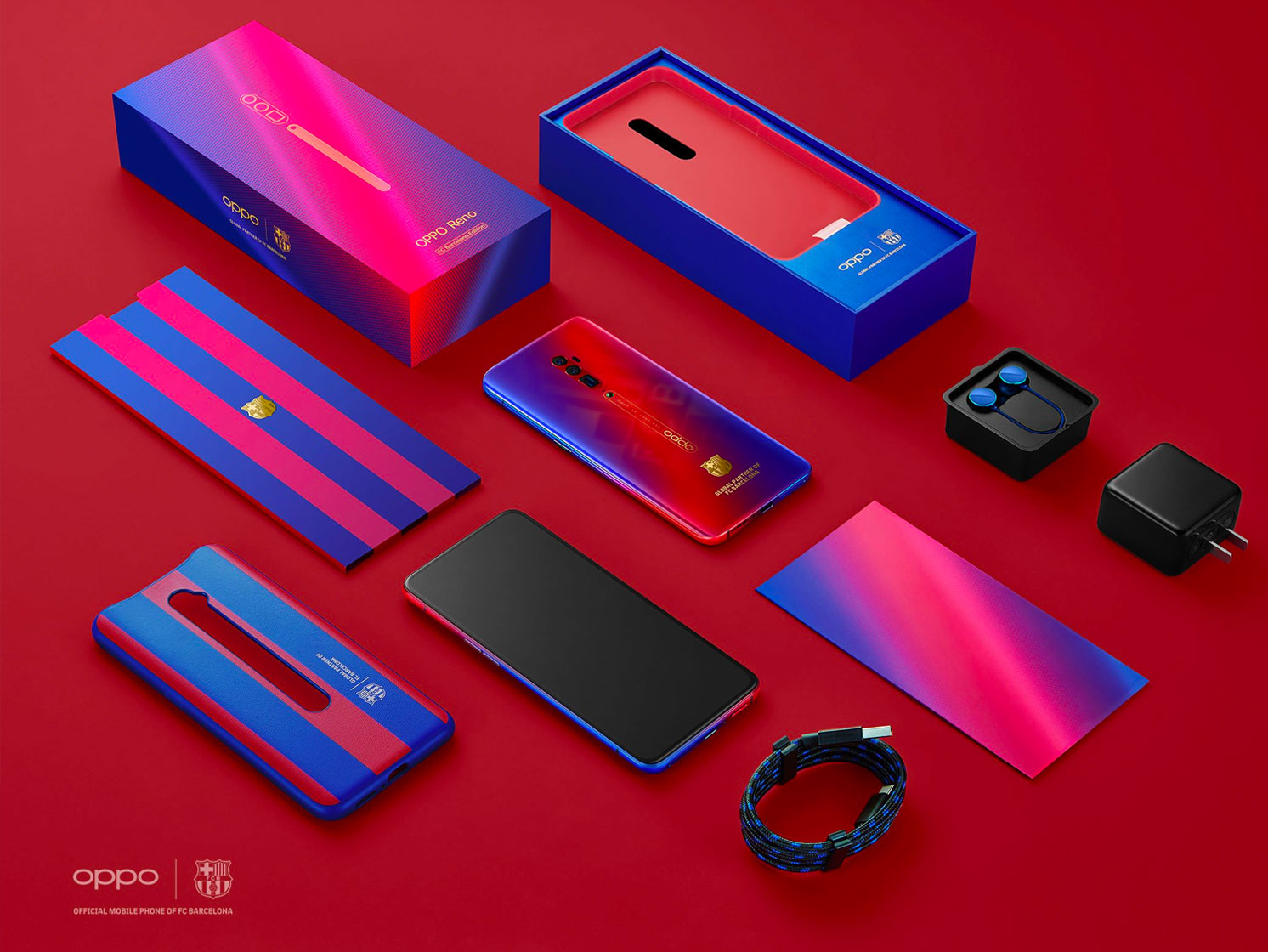 This one-of-a-kind tribute to the legendary football club dons a golden FC Barcelona logo that embodies its legendary 120-year history. It stands as the ultimate fusion of OPPO x FCB – demonstrating shared values in style, spirit, and artistry. The blue and garnet finish features FCB's characteristic colors. Blue is representative of calm and precision, while garnet represents the passion and spirit that drives the team forward. The read of the smartphone is further complemented by the triple camera setup being flush with the main body of the device.
OPPO Find X2 Pro Automobili Lamborghini Edition
The OPPO Find X2 Pro Automobili Lamborghini Edition is one of the newest members of the OPPO family and takes the cake as the most intricate of them all.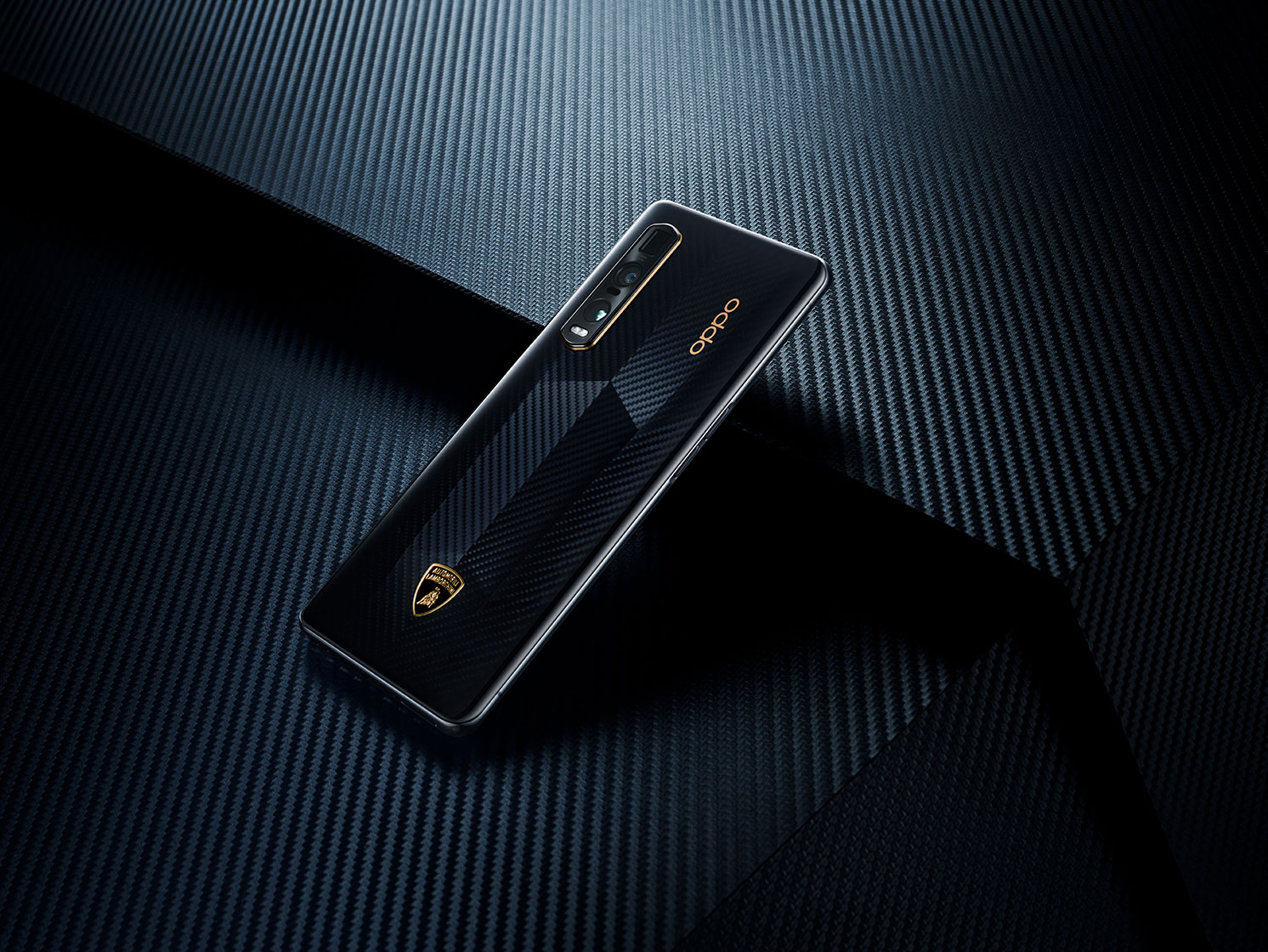 Every meticulous detail of its design is modelled after Lamborghini's iconic Aventador SVJ Roadster. The Roadster is distinguished by its outstanding performance and state-of-the-art aesthetics, which is personified by 4 key features:
● 3d Ridged Body - Using hot-forging glass that mimics the aerodynamic lines and contours of Lamborghini, we've carved out a futuristic ridged body that feels as luxurious as it looks.
● Carbon Fiber Texture - A four-layer carbon fiber texture is used to capture the essence of Lamborghini. The lighting and shadows shift while moving and provide a powerful sense of depth.
● Hexagonal Lens Frame - Clothed in Lamborghini's classic hexagonal design and the Aventador SVJ Roadster's iconic matte bronze color.
● Microfiber Leather Case – Made of eco-friendly microfiber leather, this exquisite case marries matte bronze and black carbon fiber. Handcrafted details ensure a refined appearance.
This concludes our list of the top OPPO Smartphone Finishes! Let us know which iconic smartphone finish you prefer on our social media pages!a