OPPO, Swisscom and Ericsson double down on 5G with successful Standalone voice and data calls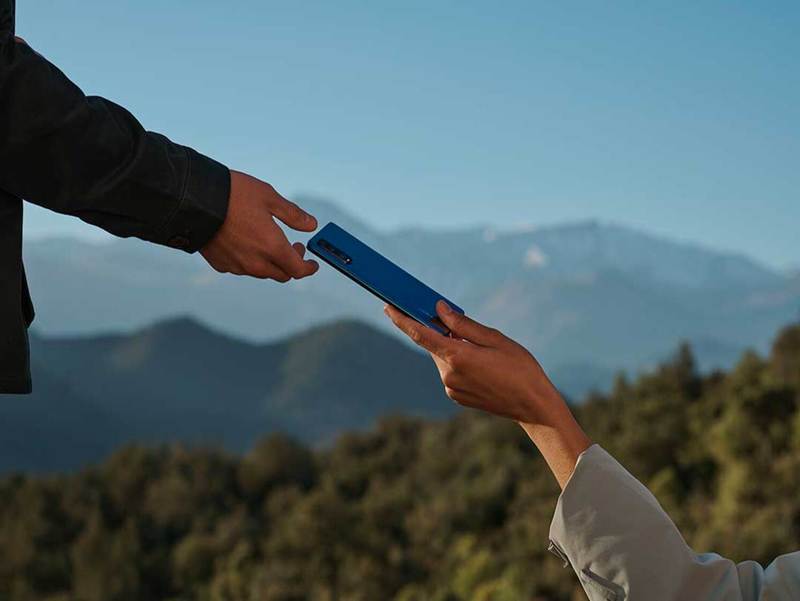 OPPO, Swisscom and Ericsson are paving the way for the next stage in Europe's 5G journey with the first voice and data calls made over a commercial 5G standalone network in Bern. These calls were made using Ericsson 5G Radio Dot System, 5G Core, IMS and OPPO 5G devices.
Today, all of Europe's live 5G networks are deployed in 5G non-standalone mode, providing greater data rates while the signaling is supported by the underlying 4G network. Gradually, most if not all 5G non-standalone deployments are expected to make the transition to 5G standalone mode, offering even faster connection times and immediate access to the wide 5G bandwidth.
With lower latency performance characteristics and opportunities for end-to-end network slicing, the flexible 5G standalone architecture will enable new opportunities for innovation for use cases such as augmented- and virtual reality (AR/VR), smart factories, and connected vehicles.
In a major step towards full deployment of the 5G standalone architecture nationwide, Swisscom recently carried out live 5G standalone voice and data calls using Voice over New Radio (VoNR) and carrier aggregation along with Ericsson Spectrum Sharing. The calls were made on Ericsson 5G Radio Dot, 5G Core and IMS deployed on Ericsson NFVI, using the smartphones OPPO Find X2 Pro and OPPO Reno 4Z 5G with two different chipsets.
By combining the low-band wide-coverage FDD spectrum and the mid-band, high capacity TDD spectrum, Ericsson's 5G Carrier Aggregation solution will effectively boost 5G coverage and capacity. Ericsson Spectrum Sharing on the other hand, is expected to continue to play an integral part in the service provider's transition to the 5G standalone architecture and wider 5G area coverage.
Maggie Xue, President of OPPO Western Europe, says: "It is great to see that we have taken another solid step in the commercialization of 5G standalone in Europe. We believe that in 2021, the development and application of 5G technology will enter the fast lane. OPPO will continue to work with Ericsson and Swisscom to explore the potential of 5G technology and bring a better 5G experience to European consumers."
Christoph Aeschlimann, Chief Technology and Information Officer at Swisscom says: "In our labs we are showcasing that the technologies we invest in today will benefit our customers tomorrow. This was confirmed again recently with Swisscom topping the latest Umlaut Connect best network test in Switzerland for the fourth year in a row. The future of 5G services will be centered around 5G standalone networks, and by investing in 5G standalone, we are also investing in new opportunities for Switzerland, such as through network slicing and dedicated on-premises 5G deployments".
Arun Bansal, President of Europe and Latin America, Ericsson, says: "Together with Swisscom, we've launched the first commercial 5G network in Europe. Now it´s time to team up for another milestone. This 5G standalone achievement is an important step towards unleashing the full potential of 5G. Our reliable, secure and flexible 5G standalone architecture will enable Swisscom to develop and offer innovative use cases, driving digital transformation in Switzerland with our fantastic ecosystem of partners. We are very proud to be Swisscom's mobile network partner, driving 5G evolution in Europe."
In April 2019, after overcoming numerous technical hurdles, the OPPO Reno 5G, became the first commercial 5G smartphone to hit the European markets. Then, the OPPO Reno4 Series and the OPPO Find X2 Series that followed were also 5G supported to provide more users with a 5G experience that is faster and more stable.
At the recent OPPO INNO DAY 2020, OPPO proposed to use technology to empower people to capture the beauty around them and to unleash their imagination of the future. In the era of the Internet of Experience, OPPO strives to enable a wider range of users to seamlessly embrace the lightning speed and convenience of 5G. As a pioneer and promoter of 5G, upholding "Technology for Mankind, Kindness for the World" as the belief, OPPO will continue to work with partners to make 5G truly accessible to global users.
About OPPO
OPPO is a leading global smart device brand. Since the launch of its first mobile phone - "Smiley Face" - in 2008, OPPO has been in relentless pursuit of the perfect synergy of aesthetic satisfaction and innovative technology. Today, OPPO provides a wide range of smart devices spearheaded by the Find and Reno series. Beyond devices, OPPO provides its users with the ColorOS operating system and internet services like OPPO Cloud and OPPO+. OPPO operates in more than 40 countries and regions, with 6 Research Institutes and 4 R&D Centers worldwide, as well as an International Design Center in London. More than 40,000 of OPPO's employees are dedicated to creating a better life for customers around the world.