OPPO Ranked #6 in Top 50 KANTAR BrandZ™ Chinese Global Brand Builders 2021
· Ranked #2 in emerging markets, OPPO shows remarkable brand power performance
May 10, 2021, SHENZHEN – Today, the Top 50 Kantar BrandZ™ Chinese Global Brand Builders 2021 Ranking report, jointly published by Google and KANTAR, was unveiled in Shenzhen. OPPO was ranked #6 and was selected as the Outstanding Globalizing Chinese Global Brand Builder. In developed markets, OPPO brand power has continued to grow at a compounded growth rate of over 30% per year since 2018; in emerging markets, OPPO was ranked #2 with its outstanding brand power. As a leading global smart device brand, OPPO has been featured on the list for five consecutive years, and the company's ranking has grown steadily due to its impressive achievements and growing brand influence in the global market.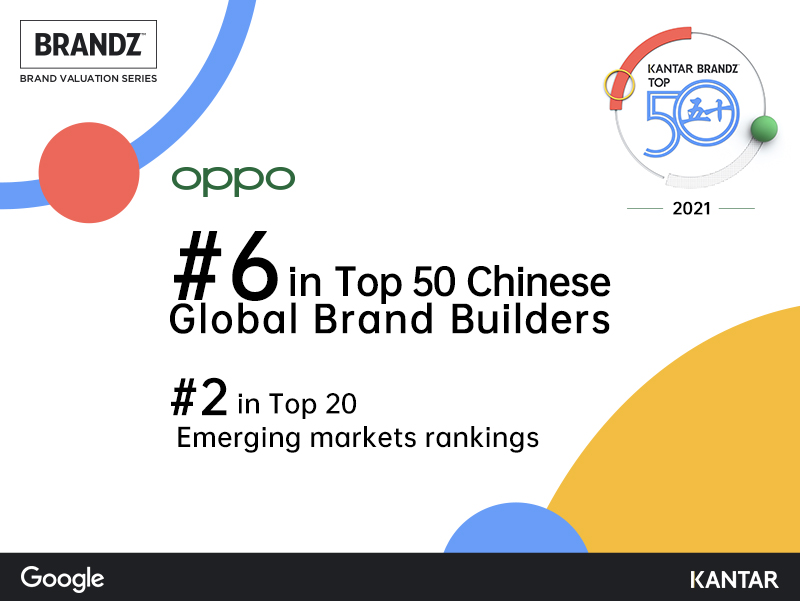 OPPO Ranked #6 in Top 50 KANTAR BrandZ™ Chinese Global Brand Builders 2021, showing immense brand power
At the launch event, Derek Sun, Global Senior Brand Director of OPPO, shared his thoughts on the topic of Exploring Opportunities for Growth in Emerging Markets, saying, "We are thrilled to see OPPO achieves such a high ranking on the list. In the wave of Chinese brands going abroad, OPPO always puts people first and strives to bring impressive innovative products to global consumers. Embodied by the brand mission of 'Technology for Mankind, Kindness for the World', we will continue to create a better life for customers around the world with our increasing brand influence".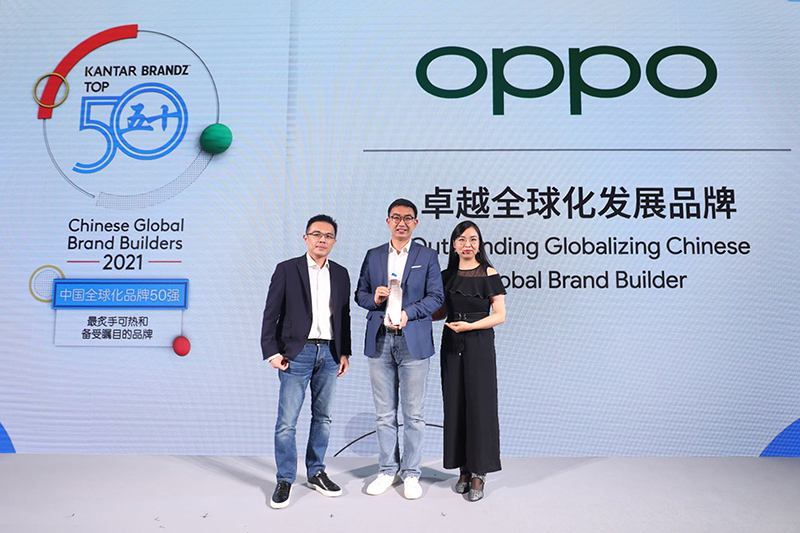 Google and KANTAR present OPPO with the award of the Outstanding Globalizing Chinese Global Brand Builder
Shanshan Sheng,Group Head of China Brand Accelerator Cluster of Google also expressed congratulations and recognition for OPPO's achievements: " The influence and power of Chinese brands are on the rise globally. We hope to help more Chinese brands explore opportunities, seize opportunities, and create opportunities to make their brands shine on the international stage. This year OPPO has performed brightly on the list, and we have witnessed how OPPO always leads its development with the local needs of global consumers and achieves brand growth through the organic combination of its resources and global insights."
Kantar BrandZ™ is the world's leading source of brand equity and valuation knowledge and insight. By surveying more than 860,000 consumers in 11 markets around the world, it objectively presents the value of brands in the minds of global consumers.
Brand Power is the Kantar BrandZ™ metric of brand equity, and three ingredients comprise Brand Power. "Meaningful" is one of the most important indicators. With the brand mission of 'Technology for Mankind, Kindness for the World', OPPO is committed to choosing virtuous innovation that uses technology to empower people to capture the beauty around them and to unleash their imagination of the future. This year, OPPO's masterpiece of the decade, Find X3 is a demonstration of virtuous innovation. With its cutting-edge color imaging technology and pioneering, space age design, it demonstrates the pursuit of perfection and thus establishes a strong emotional connection with consumers. In addition, OPPO is delivering digital lifestyles to users around the globe with a seamless experience across all use cases through innovations. Together with Vodafone, Qualcomm, and Ericsson, OPPO established the first commercial 5G SA network in Europe, bringing low-latency, high-speed network to local users, thereby meeting the requirement of "Different" indicator. As for "Salient", OPPO has unleashed its brand personality through a wide variety of activities to win over market recognition and consumers' hearts. 2020 OPPO Campus and Tsinghua University China-Italy Design Innovation Hub jointly organized the second Renovators Global Youth Creative Program, which brought artistic youths around the world together to express their creativity and imagination online, conveying the brand spirit to the world.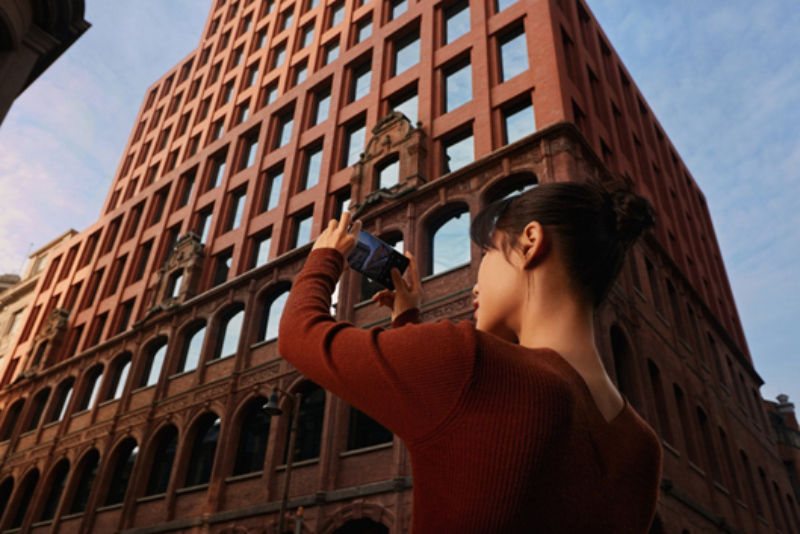 OPPO Find X3, the ideal work of the decade, explains the virtuous innovation
Since it first began international operations in 2009, OPPO has gone on to establish an official presence in more than 40 markets across 6 continents worldwide. According to IDC, OPPO held 10.8% of the global market share in the first quarter of 2021, ranking fourth in the world. In the future, OPPO will continue to provide innovative products and services to millions of users, continuously build brand value, and unleash its brand influence globally.