OPPO Curates and Shares Life's Meaningful Moments
Actor Eddie Redmayne reveals the photos he would save for tomorrow as part of OPPO's 2121 Future Photography Project, which attracted 20,900 entries from 16 countries.
6 July 2021, Shenzhen – OPPO, the world's leading smart device brand, has announced the results of its 2121 Future Photography Project, a global competition for people to capture and share the memories of this year they want to share with future generations.
The #dearfuture2121 project, which coincided with the launch of OPPO's Find X3 Pro flagship smartphone earlier this year, saw participants submit images and captions they believe will resonate 100 years from now.
Photographs showcasing the beauty of life, nature and diversity of our planet were submitted from all over the world, including: Indonesia, Malaysia, Thailand, New Zealand, Netherland, India, Italy, Australia, Singapore, UK, Ireland, France, Spain, Germany, Belgium and Switzerland.
50 winning entries were selected for their creativity, composition and emotional-pull by a panel of professional photographers: award-winning National Geographic photographer, Joel Sartore, global travel photographer, Lennart Pagel, and film director, Bi Gan. The winners have secured a place in an exclusive gallery hosted on OPPO's website, which is now live.
Winning entries
Here are some of the outstanding entries selected by the judging panel.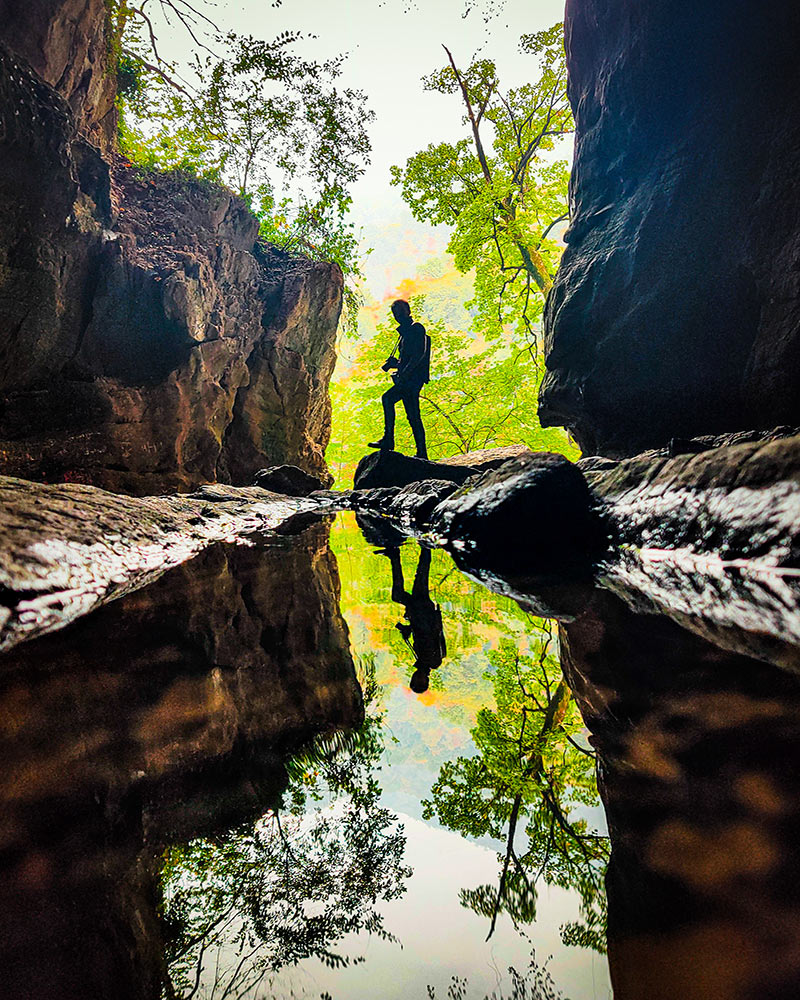 Sepehr Mohammady is among the winning photographers, chosen for his portrayal of nature's extremes. Lennart felt that compositionally, Sepehr's image captured two sides of nature: "A background that's so bright and vivid that the trees feel alive, and a foreground that's so dark and calm that it almost feels oppressive. We should do our best to help her keep the balance," he said.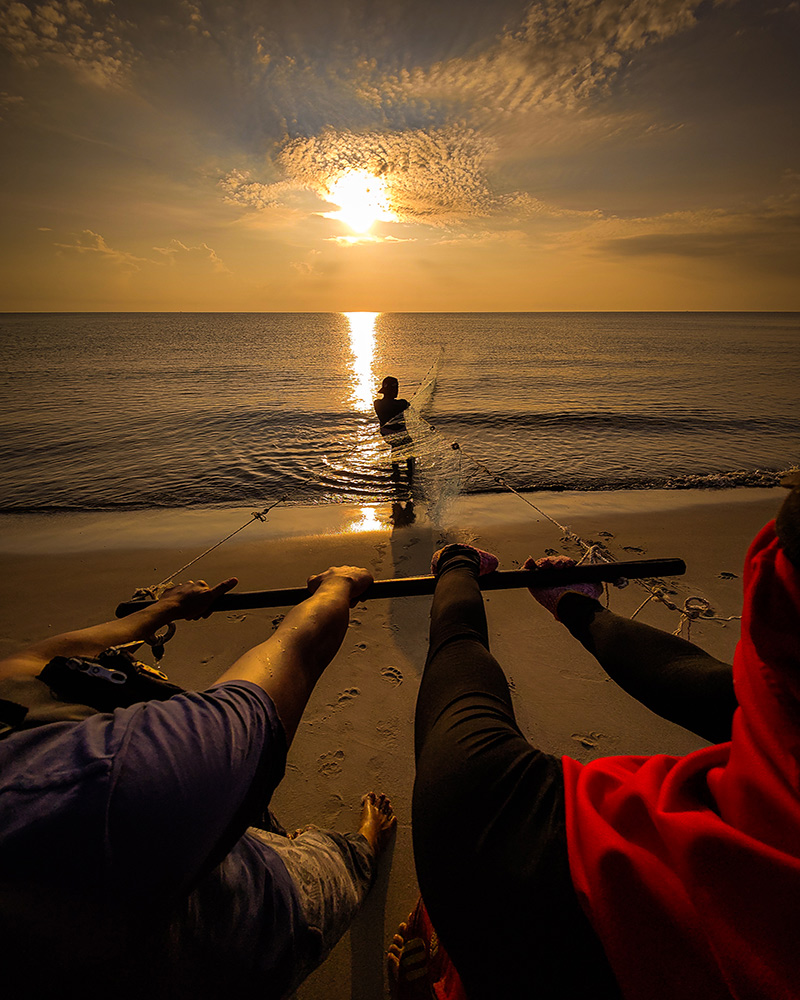 Judges were attracted to Muhd Rushdi bin Samsudin's photograph for its rich colours and the scene's sense of participation. Joel praised the photograph for its originality, commenting: "I've not seen a fishing photo taken this way before. I love the fact that the image is a great moment of action, with very rich colours, it really tells a story. I feel like I'm right there with them pulling on the net."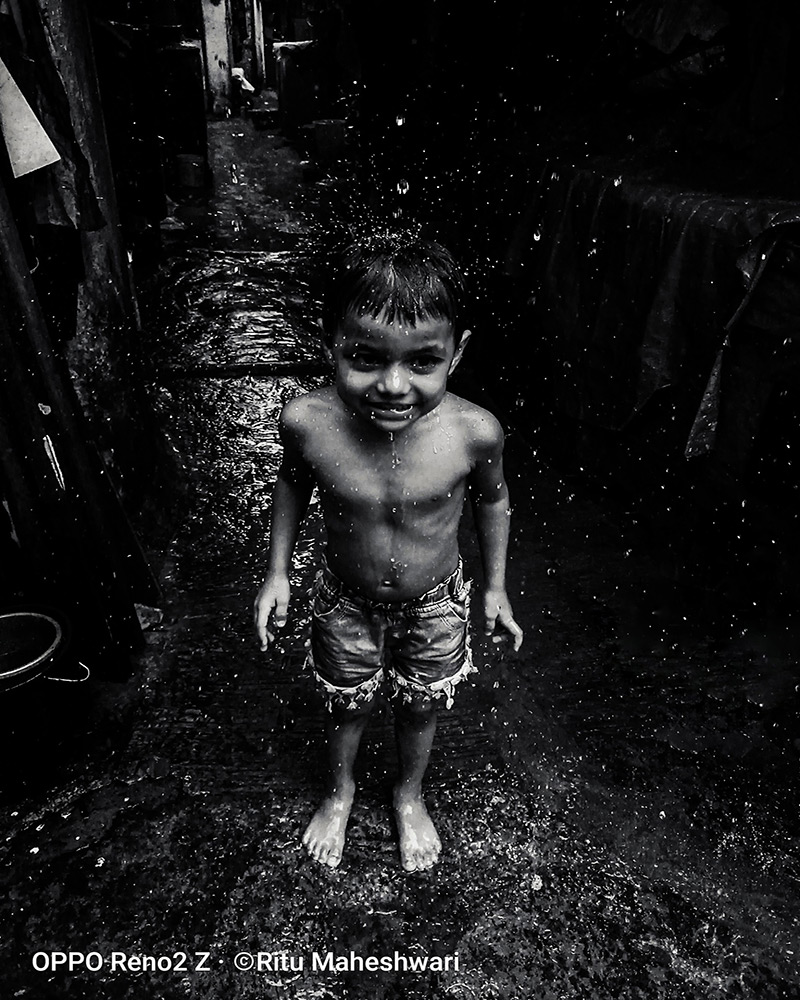 Ritu Maheshwari's photograph was recognised by the judges as a remarkable entry. Ritu captures a young boy's smile in heavy rainfall, an image Bi Gan explains takes much skill and creativity. For Bi, it tells a story: "When the young boy raised his head to the sky, it immediately started to rain."
An additional 200 entries are featured on OPPO's 2121 Future Photography Project website and Instagram account #dearfuture2121. These budding photographers won online professional photography courses to further enhance their skills.
Furthermore, OPPO has awarded selected participants $400 to be used to travel and reconnect with far-away friends, family members or longed-for destinations.
Eddie Redmayne's images
OPPO's Global Brand Ambassador, Academy-Award winning actor Eddie Redmayne, launched the 2121 Future Photography Project with this video, in which he says:
"This year has been an intense one, of course we want to make a record of that, the struggles, the hard bits. But we also want to leave the memories of the good stuff; the silly moments, the moments we were able to get together. Hopefully, our photographs can show all of that and that's a nice thought: sharing today with the world of tomorrow."
When Eddie was asked to document a bit of life on the OPPO Find X3 Pro, he was in the thick of lockdown, so took some photos in his London home: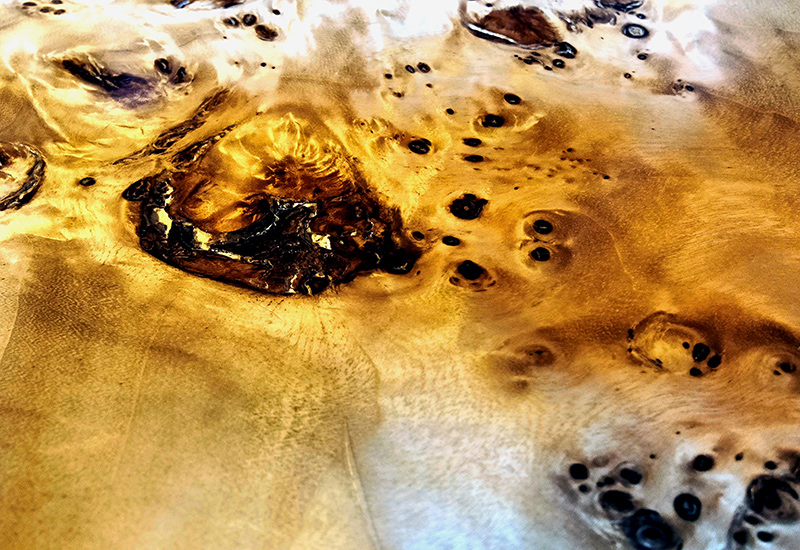 "I have a desk in my office that is made of Burr Poplar and I find it mesmerising. There seems to be so much history to the wood, all knots and gnarls. I used the microscopic lense to scrutinise it more than my shoddy eyes can," says Eddie.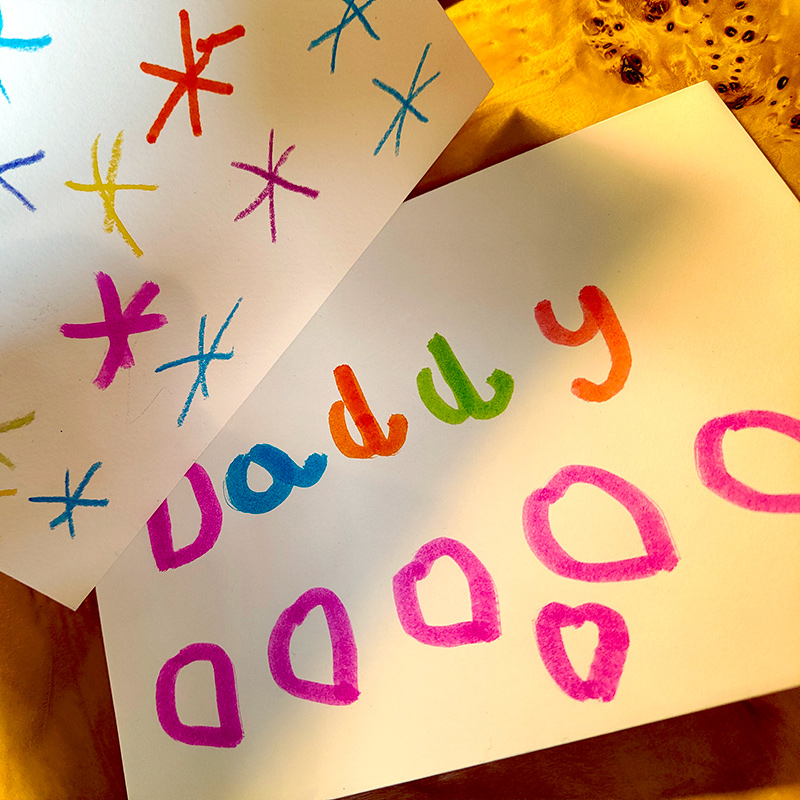 "On my desk is a birthday card made by my daughter, she loves making cards and they are always vibrant and happy-making."
Judges comments
Judge Joel Sartore contributed his own images of nature's most precious colours, which recorded the incredible beauty of the natural world. Joel is passionate about the power of photography: "Our actions today will determine the fate of the world a century from now," he commented.
Lennart Pagel sees photography as a way to capture unique and fleeting moments with a tap of the shutter that preserves memories for a lifetime, just as a time machine that takes us to the past. He says: "Every moment is a gift, worth of being consciously lived, captured and re-lived through a photograph."
Film director, Bi Gan, adds: "Photos taken with our hearts become our most valuable memories. But the most important moment of them all is this: when we take a photo and imagine the future."
OPPO received 20,900 entries that captured a collective moment in time for future generations to look back on. The competition sparked creativity and contemplation in thousands of people, allowing the power of Find X3 Pro to reconnect people and create advocates for the planet.
Find X3 Pro places the richest, most colourful experiences in the palm of your hand, bringing photos to life like never before thanks to the industry-leading 10-bit Full-path Colour Management System, which delivers billion colour pictures. This, supported by the 50MP Ultra-wide-angle camera to capture breath-taking scenes and the Microlens to explore the details of nature, allows users to capture the beauty of their everyday lives - the places, people, smiles and quiet moments. These are the precious memories to save forever.