OPPO becomes the first smartphone brand to conduct a 5G WhatsApp call in India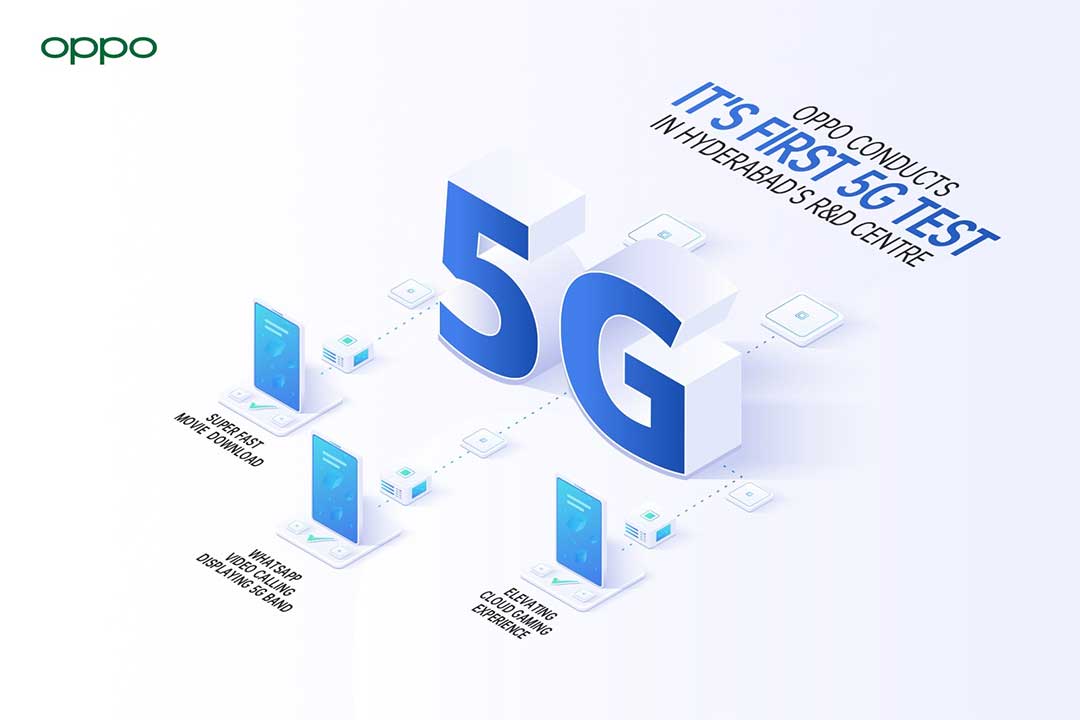 Hyderabad, India, 4th March 2020: OPPO, the leading global smart device brand, today announced that they have successfully conducted the first 5G WhatsApp video call in India. OPPO executed the first 5G call testing at their R&D centre in Hyderabad. Committed to innovating and advancing technology, OPPO's R&D centre carried out the WhatsApp video call displaying 5G band & speed. They further demonstrated fast movie downloads and cloud gaming features.
The future hasn't looked more exciting! Get a glimpse of what's in store✨ @oppo successfully tested WhatsApp call on 5G in India. #Hello5G pic.twitter.com/dKJzrlcUEv
Tasleem Arif (@tasleemarifk) March 4, 2020
Commenting on this success, Mr. Tasleem Arif, VP - R&D, OPPO India said "OPPO has always laid emphasis on revolutionizing technology and customer centric innovations. The 5G WhatsApp video calling tests which we have conducted at our R&D centre in Hyderabad has further strengthened our vision to be future ready for 5G rollout. The success of these tests also validates OPPO's adherence towards bringing technology to empower and simplify the lives of the consumers."
OPPO is constantly innovating to offer consumers an exceptional smartphone experience whether it be providing the best visual experience through a 120Hz screen or making providing a fully equipped 5G smartphone. The brand has over the years introduced many firsts in India and the successful 5G testing ensures that OPPO gets closer towards acquiring it's space among the top technology innovators in India and across the global. FindX2, the brand's 5G enabled flagship will soon be making its global debut and is expected to make way to India soon.
About OPPO
OPPO is a leading global smart device brand. Since the launch of its first smartphone - "Smiley Face" - in 2008, OPPO has been in relentless pursuit of the perfect synergy of aesthetic satisfaction and innovative technology. Today, OPPO provides a wide range of smart devices spearheaded by the Find and Reno series. Beyond devices, OPPO provides its users with ColorOS and internet services like OPPO Cloud and OPPO+. OPPO operates in more than 40 countries and regions, with 6 Research Institutes and 4 R&D Centers worldwide, as well as an International Design Center in London. The recently opened, first-ever R&D centre outside of China, in Hyderabad, is playing a pivotal role in the development of 5G technologies. In line with OPPO's commitment to Make in India, the manufacturing at Greater Noida plant has been increased to 50 million smartphones per year. According to IDC report, OPPO has been ranked 4th with an 88.4% year on year growth in Q4 2019.