OPPO Enco Air3i
Translucent Jelly Case
OPPO Alive Audio
3.7 g Lightweight Earbud
13.4 mm Composite Titanized Diaphragm Driver
Binaural Low-latency with Bluetooth® 5.3 Transmission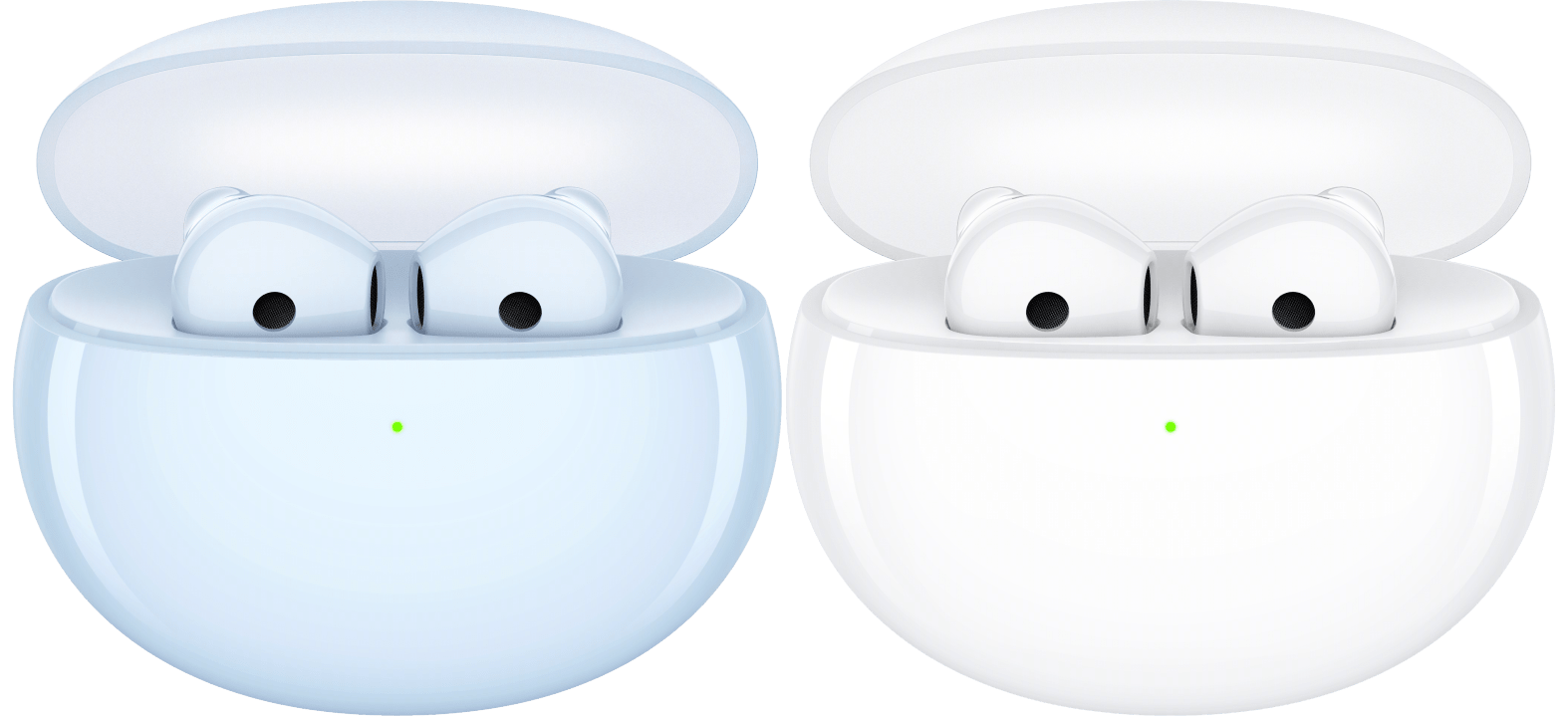 * The above image is for reference only. Please refer to the actual product for all criteria.
Model: ETE91
Charging case model: ETE92
Driver: φ13.4 mm Dynamic Unit
Driver sensitivity: 128±3 dB @1 KHz
Frequency response range: 20~20 KHz
Microphone sensitivity: -38 dBV/Pa
Bluetooth® codec: AAC/SBC
Bluetooth® version: Bluetooth® 5.3
Bluetooth® range: 10 m
Battery type: Rechargeable Lithium-ion Battery
Battery capacity: 32 mAh (earbuds) / 480 mAh (charging case)
Communication time (50% volume): 5.5 H (single charge) / 35 H (with charging case)
Charging time*: 1 H (earbuds) / 2.5 H (earbuds + charging case)
Charging input (charging case): 5 V ⎓ 1 A
Charging output (charging case to earbuds): 5 V ⎓ 0.4 A
Charging port: USB Type-C
* The above specifications were obtained based on tests performed in OPPO laboratories. Charging times were tested in OPPO laboratories at a temperature of 25°C using an OPPO standard charger. The actual results may differ slightly depending on environmental factors and the charger used.
Water and dust resistance
Water resistance (earbuds): IPX4
Weight (earbud): 3.7 g±0.1 g
Weight (earbuds + charging case): 40.2 g±0.2 g
Size (earbud): 35.9 mm*18.47 mm*17.02 mm
Size (charging case): 62.71 mm*53.92 mm*23.89 mm