How to factory reset Android on your OPPO phone
2018-10-18
Do you need to reset Android to factory settings?
If your phone is lagging, you want to remove junk files and apps, or you're planning to sell or donate your phone, performing a hard reset will delete your personal data so the phone will be as good as new.
Read this guide to find out how to factory reset an Android phone and how to recover deleted files on Android after factory reset.
Applicable for all OPPO smartphones.
Important: Performing a factory reset may erase all personal data on your phone. You should back up anything you need before formatting the device.
Before you start
To avoid problems, there are a few things you should do before performing a hard reset of your device:
1. Know your phone password and Google Account username and password
You will need to enter your phone password before you can format your device. You may also be asked to log in to your Google Account, depending on the reset method you use. If you have changed your Google Account password recently, you should wait at least 24 hours before doing a reset.
2. Back up any data stored on the device
Personal data such as contacts, images, videos and downloaded apps may be erased when you reset Android to factory settings. If you don't want to risk losing your data, make sure it's backed up in the cloud, on a storage drive or on another device.
3. Make sure your phone is fully charged and connected
Formatting your phone could take up to an hour, depending on how much data there is. If the phone battery dies during the process, this will interrupt the reset and could lead to problems. Make sure your phone is fully charged or keep it plugged in. You should also make sure it's connected to Wi-Fi or a mobile network in case you need to sign in to Google.
How to reset Android to factory settings
There are a few different ways to factory reset Android on an OPPO phone. You can choose the method that suits you best.
Hard reset through settings
Here's how to factory reset Android on newer models such as the OPPO A75, R11s and R15 running Android 5.1 Lollipop or later.
1. In Settings, go to Backup & reset and choose Factory data reset.
2. Decide whether you want to Erase phone storage to delete data such as music and photos or if you want to keep these in your phone storage.
3. Select Reset phone.
4. Enter your phone password and tap Continue.
5. You will be asked to confirm that you want to erase all your personal data and downloaded apps. Once the process has started, it can't be undone. If you're sure you want to continue, select Erase everything.
6. Your phone will be restored to factory settings. The device will reset and begin the new phone setup process.
Hard reset in recovery mode
Another way to factory reset Android on your OPPO phone is to enter recovery mode. To do this:
Turn off the phone by holding down the Power button.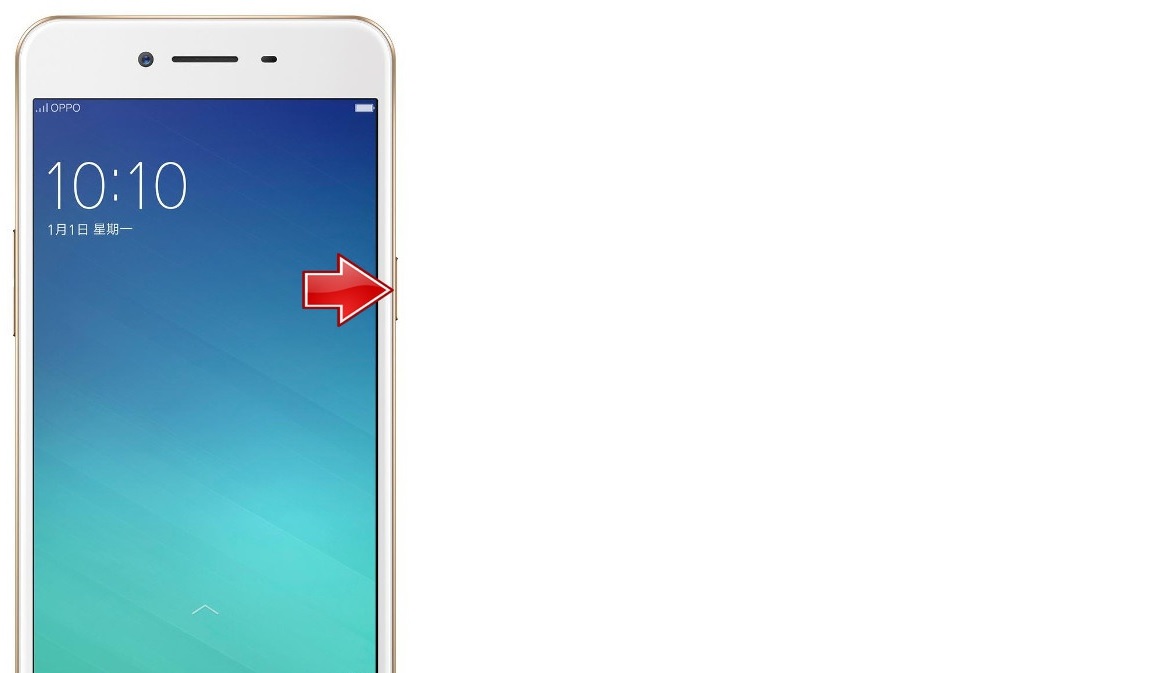 2. After the phone turns off, press and hold the Volume Up + Power button at the same time.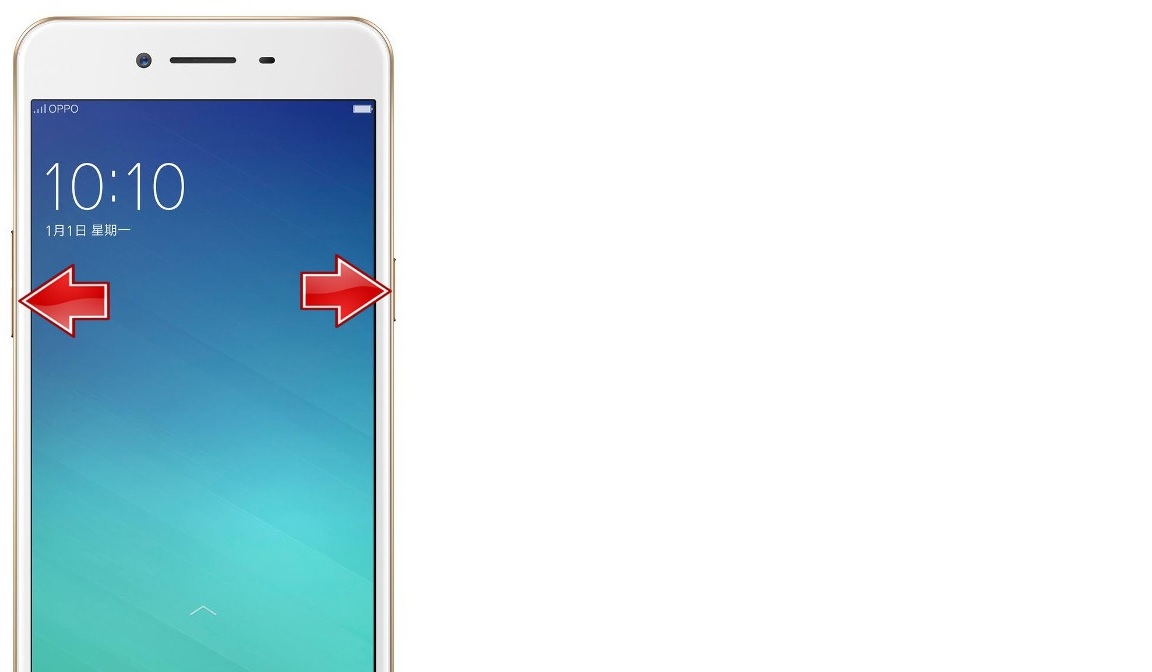 Your phone should now be in recovery mode. You can navigate the menu using the Volume Up or Volume Down buttons and pressing the Power button to select an option.
3. Select your language.
4. Select Wipe data and cache.
5. You may be asked for your phone password or to login to your Google Account to confirm your identity.
6. You will be asked to confirm that you want to wipe your data. This operation cannot be stopped once it begins. If you're sure, select Yes.
7. Your phone will be restored to factory settings. Once this is completed, the phone will load up in recovery mode again. Select Reboot or Power off and you can begin the new phone setup process.

For older phones
If you have an OPPO F1 or another older phone, you can also restore Android to factory settings through the Settings menu, but the process is a little different.
In Settings, choose from one of the following options:
· Reset System Settings – this restores the device's system settings to factory settings without deleting your personal data or media files.
· Erase All App Data and Deletable Apps – deletes all third-party apps and app data without deleting your personal files.
· Erase All Content and Settings – erases all the data on your phone, including personal settings and files. Your phone will be restored to factory settings.
· Erase Contacts and Call Logs – deletes the phone's call history without erasing any apps or files. Contacts and call logs stored on a SIM card or Google Account will not be affected.
· Erase All SMS and MMS – deletes all SMS and MMS messages stored on the phone. Messages stored on a SIM card will not be affected.
Why do I need to hard reset Android?
Restoring your phone to factory settings should only done if necessary. Transferring files and downloading and installing apps again can be time-consuming, but there are times when a hard reset is the only way to solve a problem.
If your phone is running slowly, erasing your data could free up a lot of space and speed up response times. You should first try deleting apps and files individually to see if this solves the problem.
If a recent update is causing problems, restoring to default settings could undo this. However, some updates may be necessary for apps to run correctly.
If you are selling your phone or giving it to someone else, a factory reset will erase your personal data and sign out from your accounts. This helps to keep your identity and data secure. Double check that all personal data has been removed before you part with the phone.
Does factory reset remove viruses?
If you have infected files on your OPPO phone, a hard reset of your device should erase these.
However, if you've backed up your data before resetting, you should check whether the virus is present in your backups. Use a virus scanner to check your storage drive and remove any possible infections.
You should also run a virus check after you reset your phone to make sure and check your antivirus settings to prevent further infections.
How often should I factory reset Android?
You don't have to factory reset your phone unless it's developed a problem, but there can be benefits to doing a hard reset occasionally, especially if you download a lot of apps and files.
If you think your phone is too full, and you've saved what you really need, starting with a clean slate every 3 to 4 months could speed things up and improve your user experience. Just keep in mind that reinstalling apps and transferring files back from storage could take a while.
How to backup an Android phone
You may not be able to recover deleted files on Android after a factory reset. That's why it's recommended that you back up your personal data first.
The good news is, this is quick and easy to do, as long as you have a Google Account. Here's how:
Swipe left and go to Settings > Backup & reset.
2. Select Back up my data.
3. Choose your Back up account. If your Google Account doesn't appear in the list, tap Add account and enter the details of the account you want to send your files to.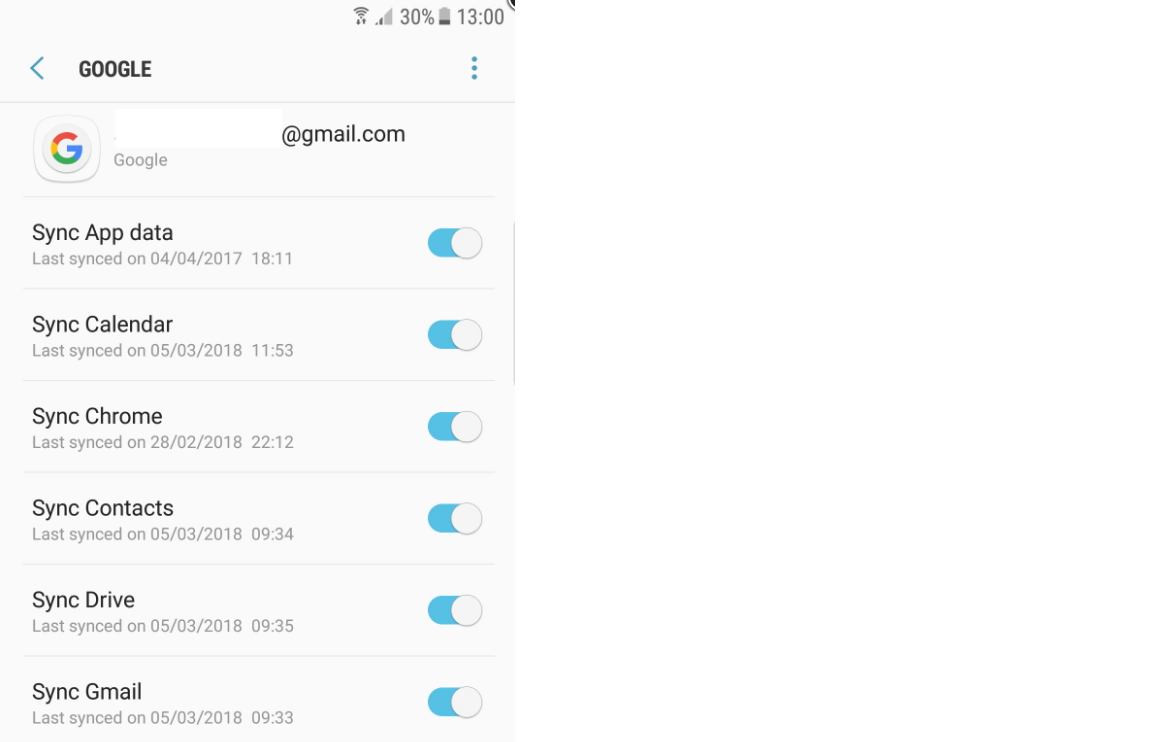 4. Now go back to the main Settings menu and go to Accounts & sync.
5. Go to Google.
6. Select the backup account you named earlier.
7. Check or uncheck each type of data you want to back up. When you're done, tap on Sync now.
Your app data, Wi-Fi passwords and other data you selected will now be backed up on Google servers. If you format or lose your phone, your personal data will be safe.
Recover deleted files on Android after factory reset
If you didn't have the chance to backup Android before you performed a factory reset, there's still a chance you could recover your lost data.
To do this, your phone must be rooted and you will need a third-party app designed to recover files and data. These should only be downloaded from trusted sources such as the Google Play Store.
First, check your reset phone to see if the data is still there. There's a chance you didn't choose to wipe all data when you reset Android to factory settings.
If you can't find what you're looking for, you can try the following:
1. Download a data recovery app and follow its instructions.
2. The app will test that your phone is rooted properly.
3. If it is, you can select the type of data you want to recover, or select all options. There may also be an option to permanently delete data, so be careful not to select this.
4. Your data should then be restored.
Do you have other questions about Android or your OPPO phone? Check out our blog to find more solutions to common problems or contact our team today.