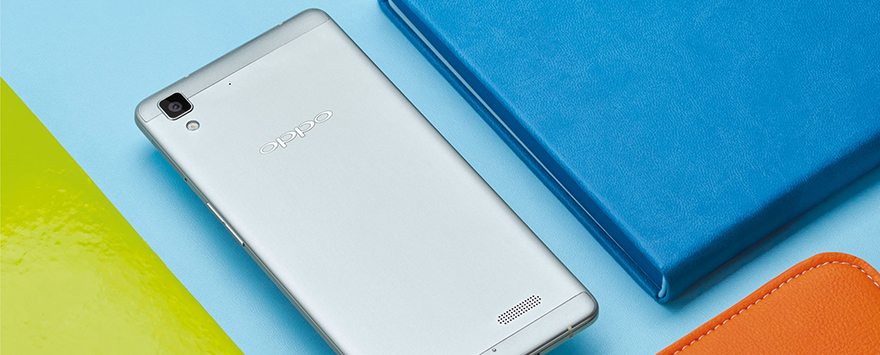 Sydney, Australia - 25 June 2018 - OPPO has today launched the latest additions to its camera focused R-Series, the much anticipated R15 and R15 Pro. OPPO's latest devices once again push the boundaries of smartphone photography and design.OPPO's R series is known for testing the limit with smartphone camera technology and cutting edge features, all at an affordable price. The new devices in the R-Series continue to include flagship features, such as:A 6.28 inch super full screen displayImproved...
Sydney, Australia - 20 June 2018 - Leading global smartphone brand, OPPO, today launched the OPPO Find X at the Louvre Museum in Paris. The new flagship device combines innovative technologies with groundbreaking design, pushing the boundaries of what is possible in a smartphone.The Find series has brought many industry firsts to market, from rotating cameras to fast flash charging technology. The Find X continues this trend and features a number of new innovations including a new smartphone des...
OPPO launches the R15 Pro Smartphone with a luxury trip to Bali to go with itIf you're caught between having a trip of a lifetime or forking out for a new flagship smartphone, the guys at OPPO might have the answer.To showcase that a premium experience doesn't have to be pricey, OPPO has created a limited edition 'Bali Bundle' for its latest camera phone. For $1,579.00 - the same price of other flagship devices - consumers get a brand new R15 Pro camera phone, with the latest tech AND a luxury B...
April 5, 2018 - Sydney, Australia – Cameraphone manufacturer, OPPO, today announced the opening of the OPPO Research Institute. The Institute will focus on researching the latest technologies, innovation based on user's needs and aims to put OPPO at the forefront of the mobile industry. Based in Shenzhen, the Institute will support OPPO's research centers in Beijing, Shanghai, Shenzhen, Dongguan, Japan (Yokohama), and the US (Silicon Valley). Together, they will conduct cutting-edge researc...
Cameraphone manufacturer, OPPO, has today announced the opening of its first Australian Service Centre, located in Sydney's Macquarie Park. The Service Centre will serve as an easily accessible service hub for Australian OPPO customers, whether they choose to walk-in or send-in their devices for repair.Located in Sydney's Macquarie Park, the Service Centre will process all in-warranty and out-of-warranty services on the spot, with the option for customers to pre-book online. This also includes O...
Sydney, Australia - 31 JULY 2017 - OPPO has answered every selfie queen's prayers with the launch of its latest smartphone, the R11. Priced at just $649, and featuring next level photographic capabilities, the R11 is designed to make every one of your photos "insta worthy". With a range of new features, the OPPO R11 will cure your addiction to filters and have you capturing the perfect selfie every time. The portrait mode highlights your natural beauty, automatically identifying over...