OPPO and MBC Partnership Brings Popular US Reality Singing Competition TV Show to the Region
●  'The Masked Singer: Inta Min?' show marks the regional debut of OPPO's mascot – Ollie
●  OPPO takes the excitement of the show even further with a digital contest that gives consumers a chance to be part of a TV commercial
Dubai, UAE, 23 December 2020 – Global technology and smartphone company, OPPO, has collaborated with the region's leading media conglomerate, to bring to the Middle East The Masked Singer: Inta Min? – the Arabic version of the US reality singing competition TV show, The Masked Singer. A long-time supporter of several editions of The Mask Singer across the world, OPPO utilise MBC-produced show to mark the regional debut of the brand's loveable mascot – Ollie, who has become a popular character among the celebrity-packed glamorous program.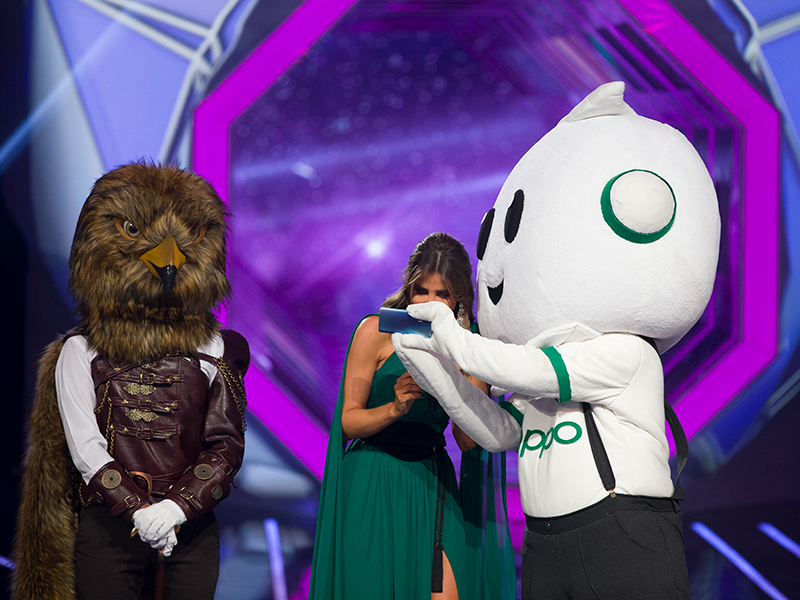 Hosted by Lebanese presenter Anabella Hilal, The Masked Singer – Inta Min? sees celebrities compete against each other while their identity is entirely concealed in an elaborate costume. After each celebrity performance, appointed celebrity judges try to guess who they are after listening to them perform and receiving various clues alluding to their identities. OPPO's mascot, Ollie, has a special role to play in the show – he hosts the "masked singers" backstage in the OPPO Studio before they make an appearance on stage for a spectacular performance. Not only does Ollie bring OPPO's spirit to the show, Ollie is also the custodian of the results – taking his OPPO Reno4 smartphone to share with the presenter what everyone is waiting for after each round.

OPPO Offers AR Lens on Instagram to excite its followers on Social Media  
OPPO is taking the excitement of the show even further with the launch of a digital contest that will give consumers a chance to be part of a TV commercial. Consumers need to use a specially-created OPPO filter that masks their face, follow the music and imitate the actions from a hero video – also created by OPPO and post on their social media channels including Instagram and Twitter. The most creative entries stand to win prizes including starring in a TV commercial or winning an OPPO smartphone.
Fadi Abu Shamat, Director of Strategy and Development at OPPO MEA, said, "We are very excited about the expansion of our global partnership with The Masked Singer that allows us to bring the suspense and thrill of this unique reality competition to the Middle East audiences. This initiative is in line with our 'glocalisation' strategy that customizes international partnerships and strategies and makes them relevant to people in the region. Music and entertainment are an important part of Arabic hospitality and culture, and we are sure that 'The Masked Singer: Inta Min?' will resonate with our regional audience. This is what made the show an ideal platform for Ollie to make his debut and introduce himself to OPPO users and all consumers in the Middle East. Ollie has been steadily making his way across the globe and with access to MBC's wide audience base, he is sure to become a recognisable character across the region."
Featuring 12 masked Arab celebrities, the TV show also hosts four celebrity judges including Syrian Actor Qusai Khouli, Lebanese Singer and Actor Cyrine Abdelnour, Egyptian Actor Hassan El-Raddad, and Saudi Broadcaster Mouhnned al-Hamdi who altogether add flavor to the show. Viewers also get the chance to explore OPPO's latest Reno4 smartphone series through the videos of clues filmed for each participating "masked singer". Elevating portrait photography and night videography to all-new heights, the design-led Reno4 series rides on young people's desire to constantly create better content and to share content and experiences that will make them famous online.
OPPO will announce the final winner on the final episode on TV
OPPO is committed to engaging with customers in ways that matter the most to them. Recognizing the popularity of reality shows and the high level of celebrity appeal in the Middle East, The Masked Singer: Inta Min? and the digital contests are a part of several OPPO's initiatives to connect with consumers and inspire them.