OPPO Awarded In-Display Fingerprint Sensor Patent
2018-06-12
Kathmandu, 24th May 2018: OPPO has been awarded a patent for an in-display fingerprint scanner. The State Intellectual Property Office of China (SIPO) awarded the company with the patent, and according to the images that surfaced with the patent filing, it would take up a fairly large space above the bottom bezel of the smartphone. Now the screens show it on a smartphone with a physical home button, but that is likely not how it will be implemented when it launches in the future.
The documents were coupled with plenty of images that reveal the scanner might be used not only for unlocking the device but also for authorizing payments.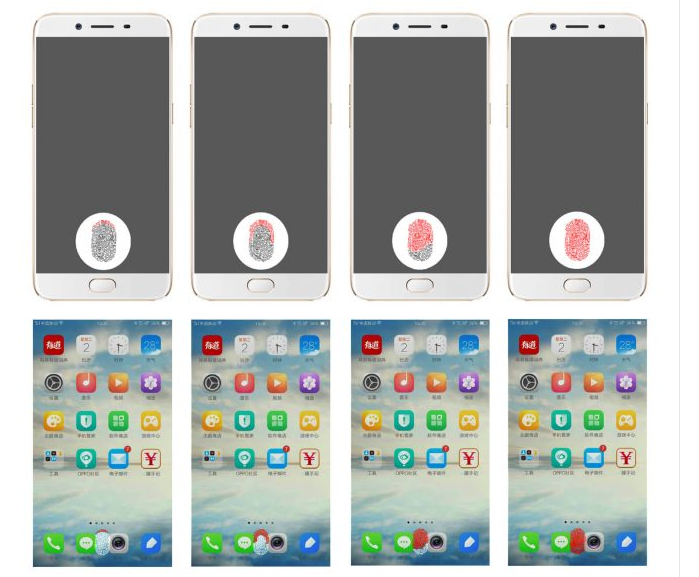 The patent images show the sequence of entering your fingerprint and what parts of the actual finger will be recognized. It is also seen used while the screen is on, meaning this technology is different to what Synaptics developed - a sensor emitting light underneath an OLED panel and then reading the fingerprint crests.
Mr. Bobby Zhao, CEO, OPPO Nepal said, "We at OPPO are constantly engaged in R&D for development of new and innovative technologies for our valued customers. In-Display fingerprint sensor patent is one of the major outcomes of our years and years of R&D. We look forward to coming up with In-Display fingerprint sensor integrated products in Nepali market and let our customers enjoy the latest innovation. "
Website: http://www.oppo.com/np/index.html
Facebook: https://www.facebook.com/OPPOMobilesNepal
Instagram: https://www.instagram.com/opponepal/
Twitter: https://twitter.com/OPPO_Nepal