Uncover Antarctica: Pushing the boundaries of possibility with the new OPPO Find X2 Pro
Photographer Michaela Skovranova, a flagship smartphone and an extraordinary documentary told in luminous pictures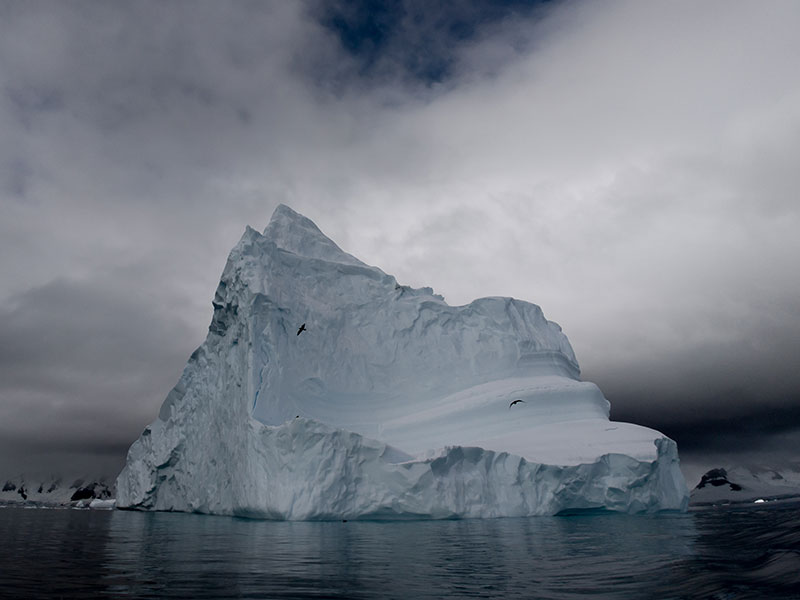 London, UK, 11 May 2020 – 'Uncover Antarctica' is both the motto and the starting point of a three-week online campaign, which lets you travel virtually to a world of ice and snow as far as your eyes can see. Currently, the 'white continent' is one of the greatest challenges for man and technology. National Geographic photographer and filmmaker Michaela Skovranova has taken on the challenge with the OPPO Find X2 Pro. This is the flagship smartphone from OPPO, one of the world's leading developers and manufacturers of innovative smart devices.
Uncover Antarctica takes you on a journey to the place with deep crevasses and high double-digit minus temperatures. Antarctica – larger than the whole of Europe combined - is 14 million square kilometres of beauty. It is a habitat characterised by extreme conditions, to which the local fauna, primarily penguins, seals and whales have long become accustomed.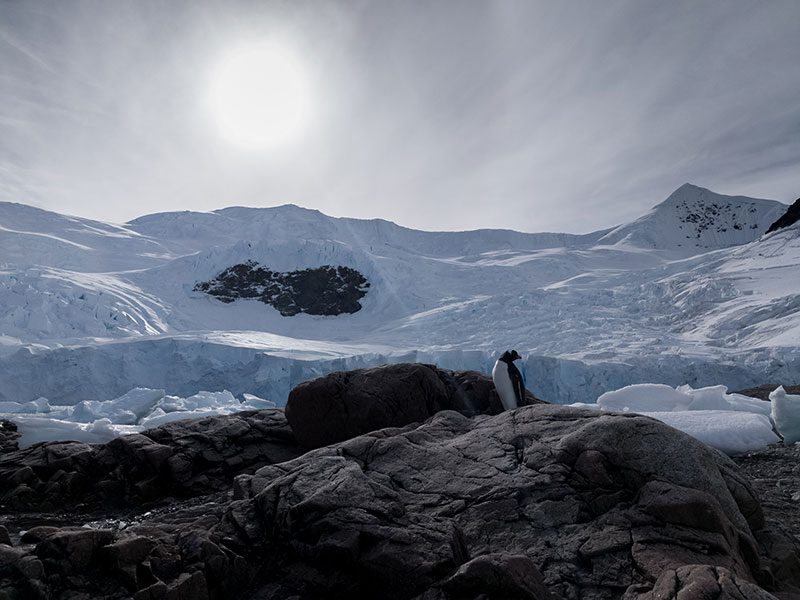 The southern tip of South America – the starting point of the expedition
The 'Uncover Antarctica' is an expedition of extremes that began in Ushuaia, Argentina. Starting from the southern tip of South America, Michaela Skovranova's team first navigated along the mystical Drake Passage to the northern tip of the Antarctic Peninsula, where the discovery of the white continent began.
"I would never have thought it was possible to produce photos like this with a smartphone. These photos hold their own against a professional camera in terms of sharpness and luminosity. The functions of the OPPO Find X2 Pro include two 48-megapixel camera sensors and a 10x hybrid zoom, which allow you to take photos that leave any photographer and filmmaker speechless," explains Michaela Skovranova, on her return from the ten-day tour.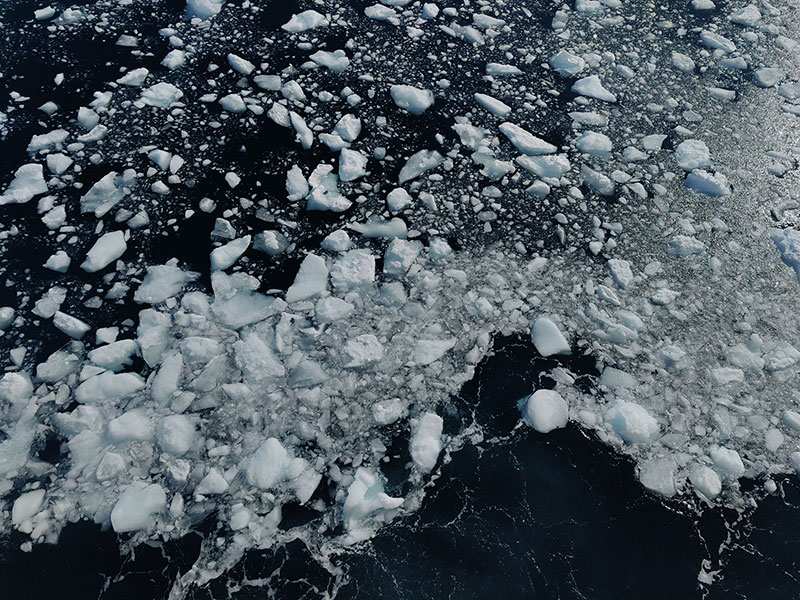 The journey to 'Uncover Antarctica' not only created new challenges for Michaela and the crew, but it also broke new ground from a technical point of view. Despite rough passages and powerful waves at the sea, the Ultra Steady Video function kept videos free from movement and the ultra-wide-angle camera was also a great help to capture a dispersed colony of penguins on a single photo.
When the humpback whales suddenly appeared abeam of the ship, the OPPO Find X2 Pro was right there and focused in an instant. When the light dimmed, the new OPPO flagship came into its own again. With the Ultra Night Mode 3.0, photos retain all the sharpness and luminosity that they need. Yet to make the 'Uncover Antarctica' experience truly authentic and complete, good tone recording is essential. The OPPO Find X2 Pro features the Audio 3D recording technology, which perfectly captures every sound that it should do.
Passed with flying colours – despite extreme conditions
Maggie Xue, President of OPPO WEU Region, said: "The Uncover Antarctica" is an example of the outstanding campaign, which is built on a spirit of exploration shared by OPPO, National Geographic and Michaela Skovranova, a talented photographer. Our goal was to present what the combination of creative talent and technological innovations can achieve in extreme conditions. We put our new premium OPPO Find X2 Pro smartphone seriously through its paces – and it passed with flying colours! Anything that can work so brilliantly in Antarctica can cope with anything that everyday life throws at it."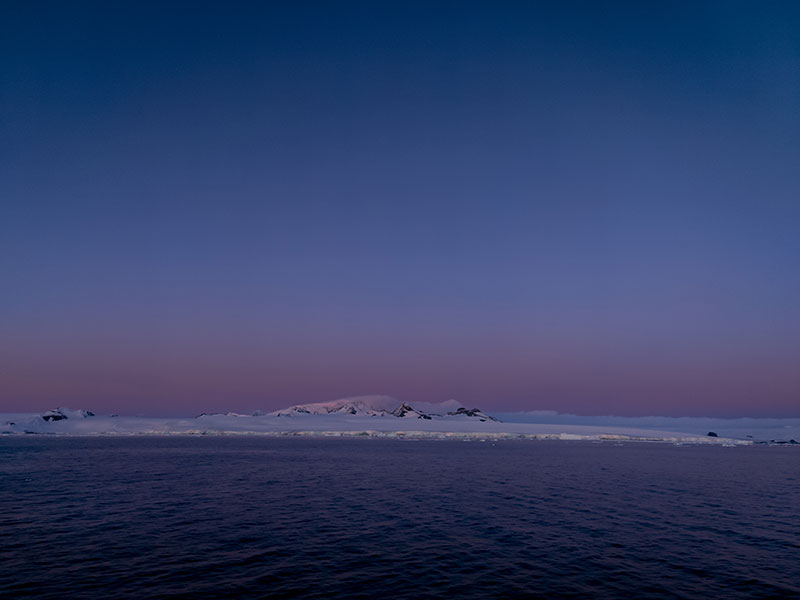 From May onwards you can experience in the next 20 days the expedition up close and admire the outstanding films and photographs unveiled step by step at https://www.oppo.com/uk/ and on OPPO's social media channels.
"At OPPO we share the same spirit of creativity and exploration that drives our partners National Geographic and the photographer Michaela Skovranova in this outstanding campaign." Said Kevin Cho, Managing Director of OPPO Mobile UK
"Together we are showing what is possible when you bring together relentless curiosity and a desire to experiment with the latest technological innovations, producing truly inspiring film and photography. It's great to see our flagship handset, OPPO Find X2 Pro showing its mettle and capabilities, helping capture the natural wonder that is Antarctica with such brilliant clarity and detail."
Uncover the ultimate with the OPPO Find X2 series
At the beginning of March OPPO announced its 5G all-around flagship OPPO Find X2 and OPPO Find X2 Pro, bringing a full-range sensory awakening to consumers. Both devices are equipped with a QHD+ AMOLED screen and support a 120Hz refresh rate, making it one of the highest-quality displays on the market. The OPPO Find X2 Pro is equipped with an Ultra Vision Camera System, and brings a versatile and advanced photography experience. The flagship Qualcomm® Snapdragon™ 865 Mobile Platform and Qualcomm® Snapdragon™ X55 5G Modem-RF System, combined with the 65W SuperVOOC 2.0 flash charge (designed and developed by OPPO), enables new and exciting experiences for consumers. The OPPO Find X2 Series will be available in the UK this summer.
LINKS
Uncover Antarctica campaign images available here
If you require images for print, please contact us
Official website: www.oppo.com/uk
Instagram: https://www.instagram.com/oppomobileuk/
Facebook: https://www.facebook.com/OPPOMobileUK/
Twitter: https://twitter.com/OPPOMobileUK
YouTube: https://www.youtube.com/channel/
About Michaela Skovranova
Michaela Skovranova is a multi-award-winning photographer and filmmaker specialising in nature and underwater capture. The 32-year-old Slovakian-born artist, who lives in Sydney, Australia, focuses on the visual documentation of environmental stories in extreme environments – such as the exploration of the world of Antarctica. Michaela is a National Geographic expert and she runs regular photography and video workshops across Australia and overseas. Her latest short film Nature Love Stories has recently premiered at TEDx Sydney 2019.
MEDIA CONTACT
For more information, please contact Helena Bartholomew:
T +44 2070670241
About OPPO
OPPO is a leading global smart device brand. Since launching its first smartphone – Smiley Face – in 2008, OPPO has been in relentless pursuit of the synergy of aesthetic satisfaction and innovative technology. Today, OPPO provides customers with a wide range of smart devices spearheaded by the Find and R series and ColorOS operating system, as well as internet services such as OPPO Cloud and OPPO+. OPPO operates in more than 40 different countries and regions. It has 6 research institutes and 4 R&D centres worldwide, as well as an international design centre in London. With more than 40,000 employees, OPPO is dedicated to creating a better life for customers around the world.