OPPO Showcases Its Innovative Design Power During the 2019 London Design Festival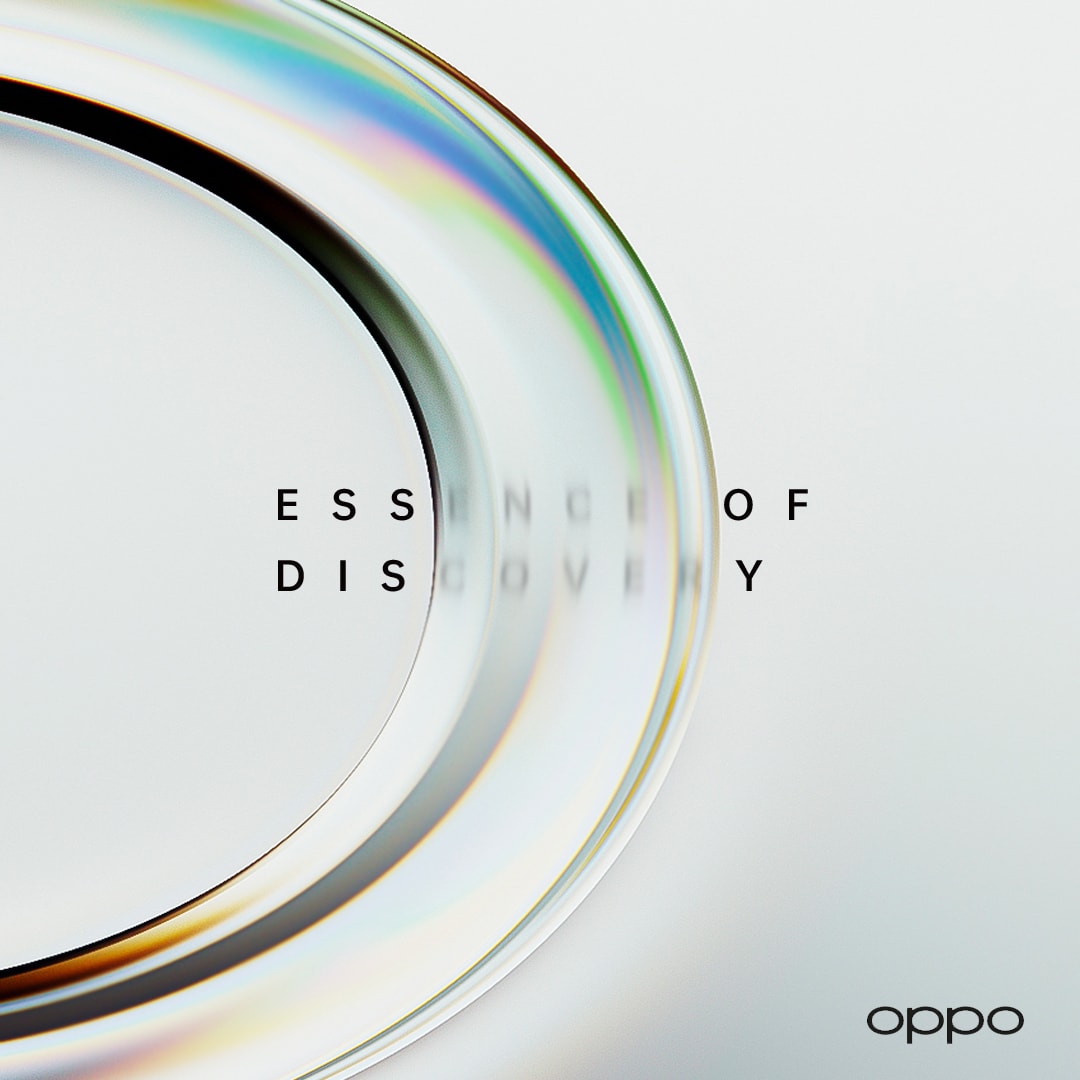 14 September 2019, LONDON - OPPO, the leading global smart device brand, is Headline Partner to Global Design Forum as part of London Design Festival 2019. OPPO is using the integration of art and technology to explore the 'Essence of Discovery'.
In addition, based on the mutual recognition on design philosophy and aesthetics, exploration and innovation, as well as future vision, OPPO has also teamed up with the acclaimed Japanese architect Kengo Kuma to present a large outdoor installation 'Bamboo (竹) Ring: Weaving into Lightness', which is installed in the John Madejski Garden at the V&A Museum for the duration of London Design Festival. OPPO then becomes the only Asian technology brand to partner on a large outdoor installation at the V&A during London Design Festival 2019.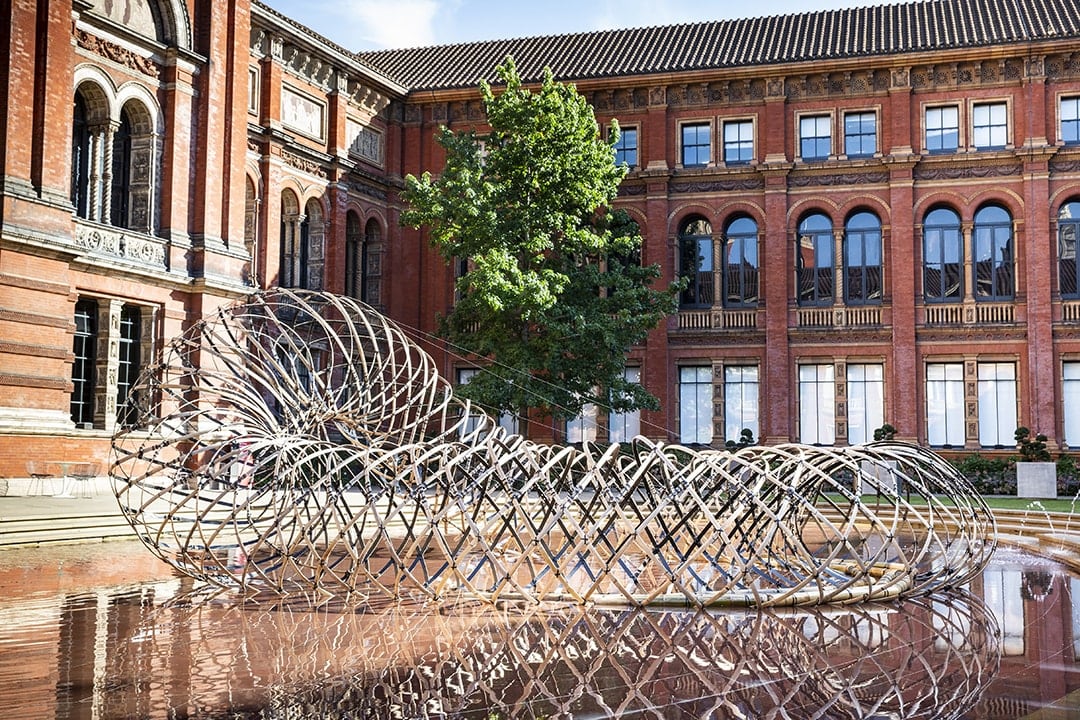 Kengo Kuma said: "Working on this project with OPPO has been a very interesting experience. OPPO London Design Centre share a mutual interest and passion for the exploration of the integration of technology and natural materials. Using both bamboo and carbon fibre in the installation allows us to create an installation that fits into the landscape around it. OPPO likes to push the boundaries in innovative design to allow users enjoy the beauty of technology, and this is how I create my work; the constant exploration of new materials, forms and environments. 'Bamboo (竹) Ring: Weaving into Lightness' is an adventurous exploration of this topic."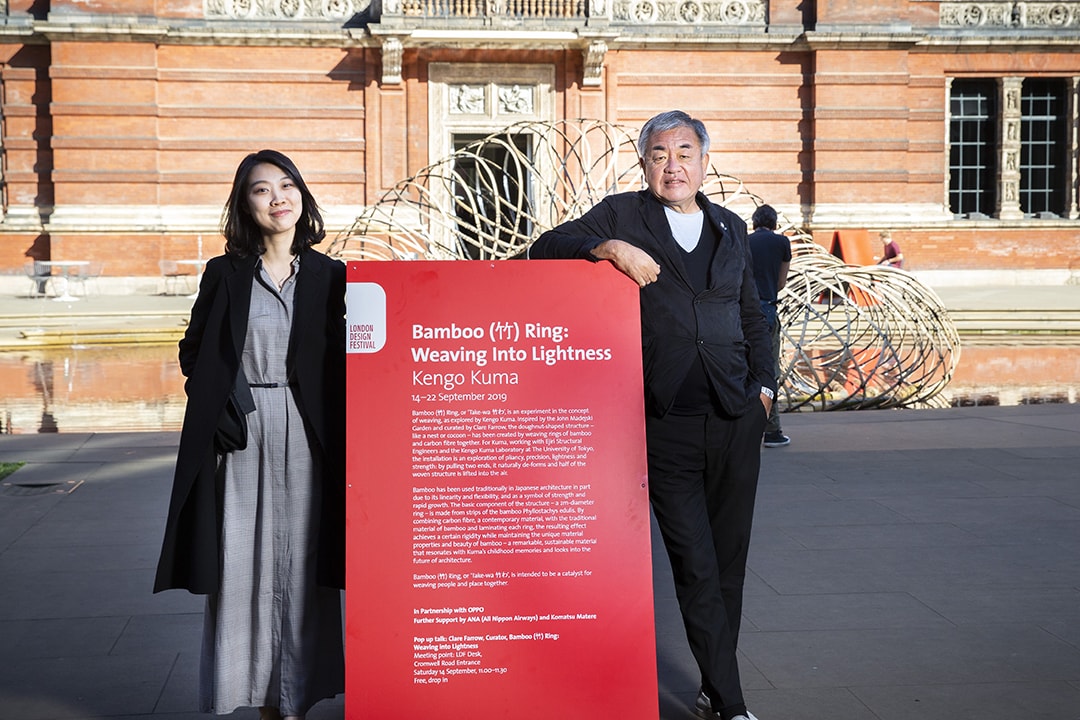 Jintong Zhu, Head of OPPO London Design Centre, added: "We are very excited about our co-creation with the incredible Kengo Kuma. For OPPO London Design Centre, one of the focuses is to explore the future of design and technology, and how we can create technology that adds value to our day to day life. We hope that this installation helps to capture people's imagination and promote our enthusiasm for cutting-edge design to develop new technology."
Using pioneering technology and futuristic design, OPPO also introduces its innovative creativity in an immersive interactive experience at 'Essence of Discovery', located at Baker Street, to showcase the possibilities of achieving a more harmonious relationship between humans and technology. The installation explores the science of crafting products that blend beauty, intelligence and material tactility. Through the experimental design, OPPO London Design Centre will continue their exploration into new product areas and experiences outside of smartphones, and research new lifestyle trends.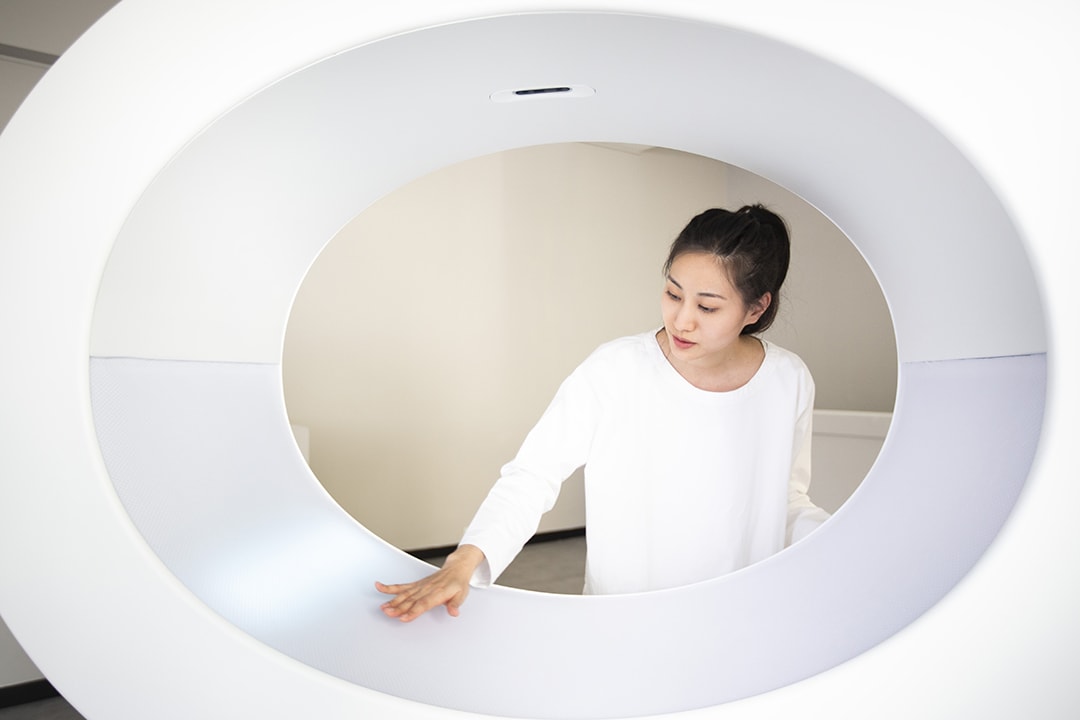 Inspired by the deconstruction of the new OPPO logo in a series of portals and totems, the installation allows the audience to interact through sight, hearing, touch and nature to feel the blend of technology and nature. Each portal and totem will explore a future interaction with technology including: Vision, Natural Tech, Vital, Human Language, Gesture and Tactility. For example, visitors will be able to use augmented reality to gain a new perspective on the physical space, through a digital lens. OPPO uses space as a creator and brings to life the future of technology design from aesthetics, intelligence and materials, to find the 'Essence of Design'.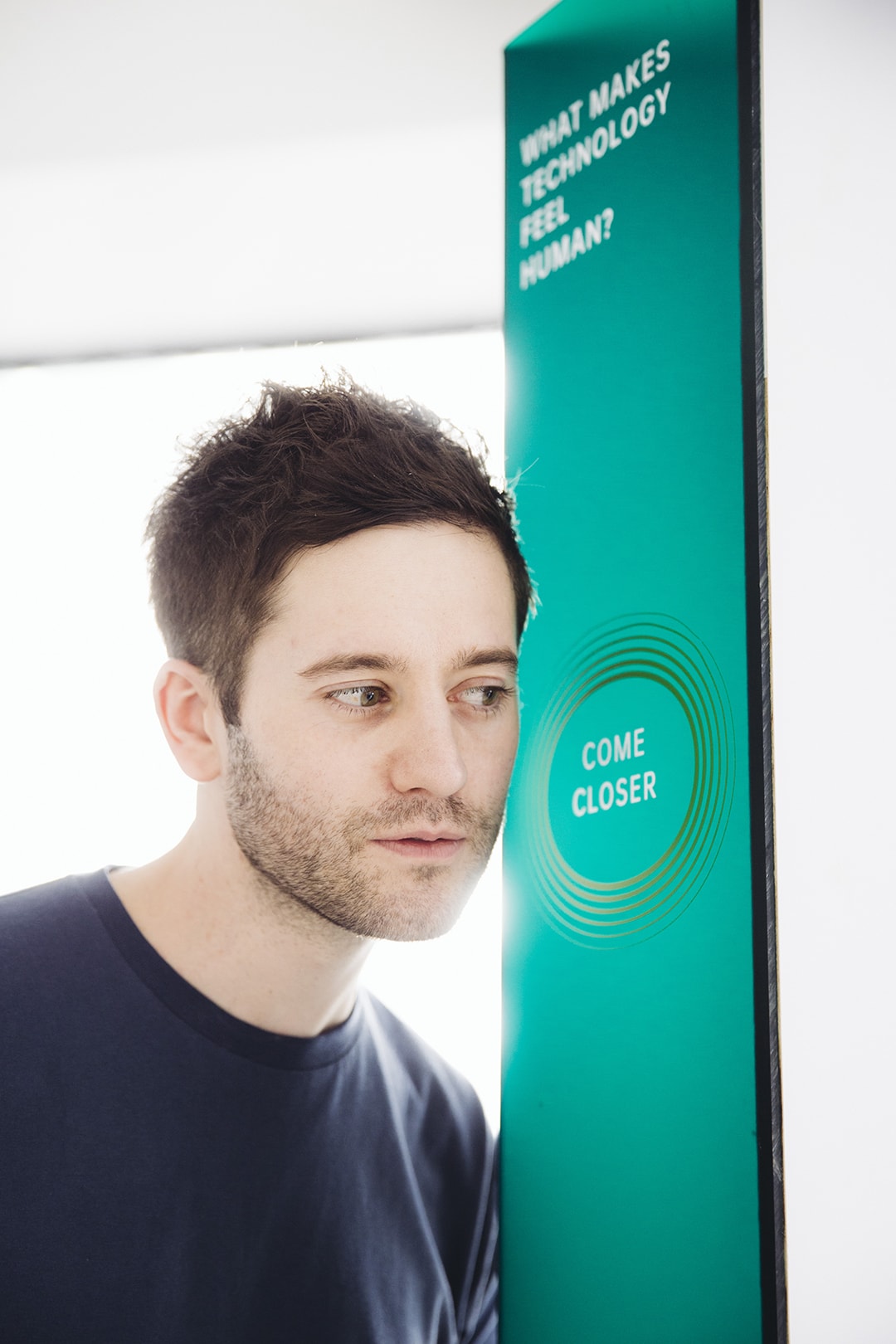 Through this immersive experience, OPPO hopes to demonstrate that technology doesn't need to be a cold technical product. With artistic expression and human-friendly design, technology design can enable people to become the main focus in the product experience and enable them to have just-right comfort.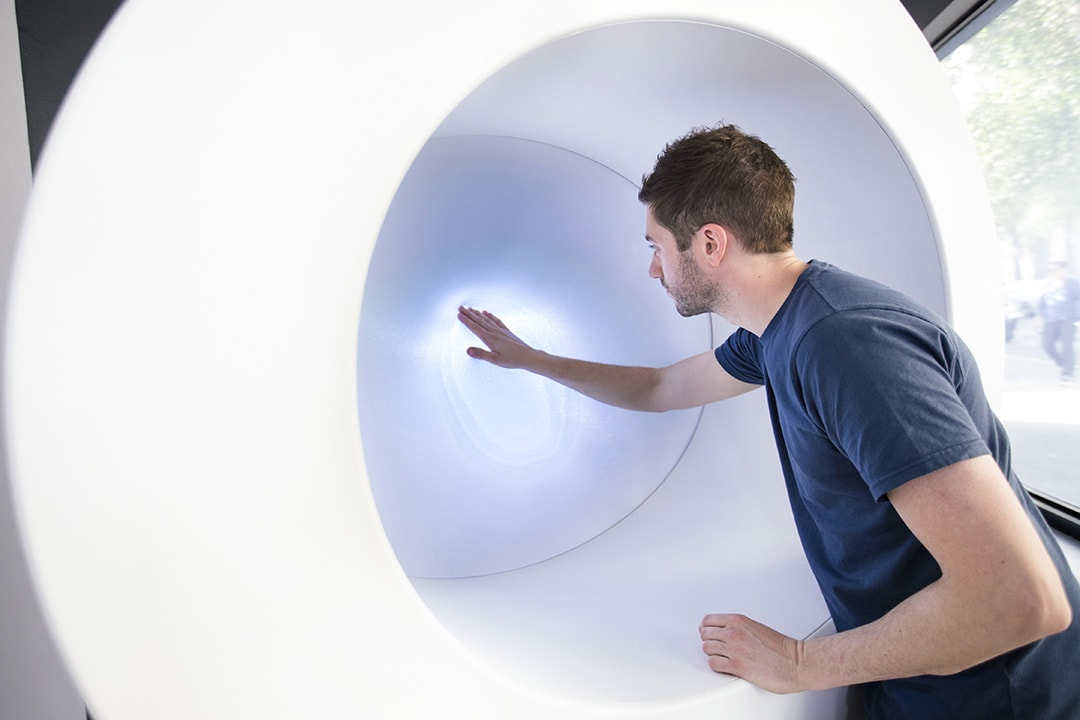 Jintong Zhu said: "The installation, 'Essence of Discovery' is inspired by our research on the boundaries in product design and we hope that people enjoy interacting with our experience and take away a greater understanding of our design philosophy. As a new hub for OPPO in the field of design and art, the aim for OPPO London Design Centre is to explore the integration of technology and art through in-depth research on global aesthetics of design. We believe the London Design Festival is a perfect platform to introduce our design power to the world, and we will continue to provide cutting-edge information for OPPO design."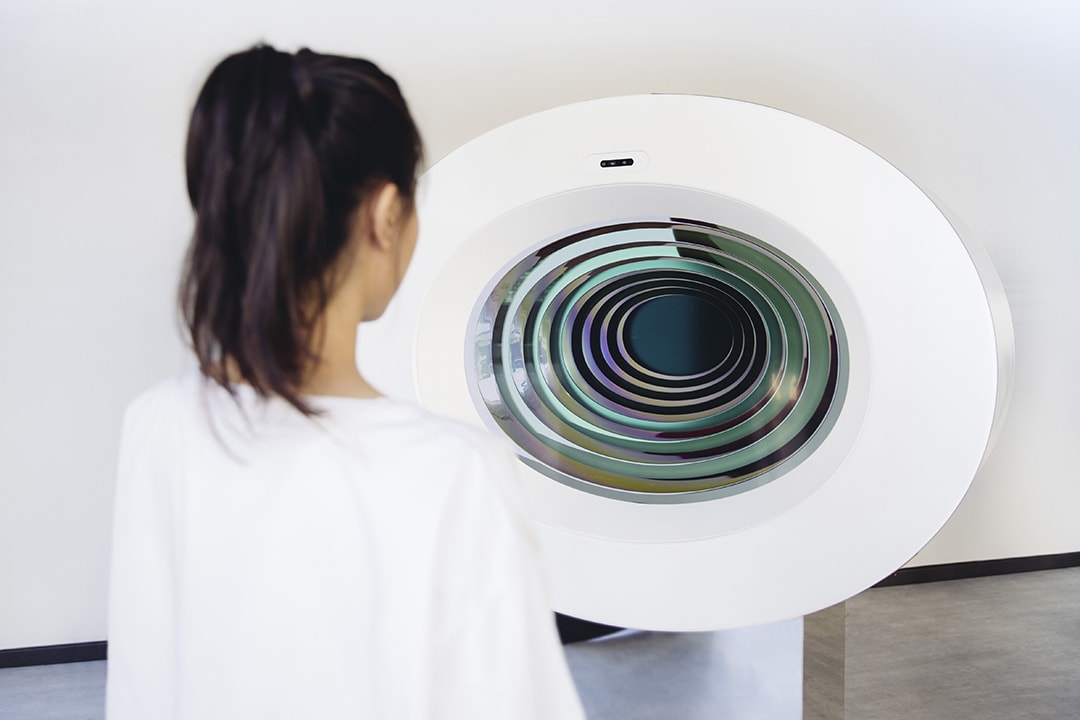 The 'Essence of Discovery' installation can be viewed at 35 Baker Street throughout London Design Festival, from 14th – 22nd September.
'Bamboo (竹) Ring: Weaving into Lightness' is located at V&A in the John Madejski Garden and is open from 14th – 22nd September.
---
For more details, please contact
OPPO International PR Team
Email: press@oppo.com
About OPPO
OPPO is a leading global smart device brand. Since the launch of its first smartphone - "Smiley Face" - in 2008, OPPO has been in relentless pursuit of the perfect synergy of aesthetic satisfaction and innovative technology. Today, OPPO provides a wide range of smart devices spearheaded by the Find and Reno series. Beyond devices, OPPO provides its users with the ColorOS operating system and internet services like OPPO Cloud and OPPO+. OPPO operates in more than 40 countries and regions, with 6 Research Institutes and 4 R&D Centers worldwide, as well as an International Design Center in London. OPPO's more than 40,000 employees are dedicated to creating a better life for customers around the world.
About London Design Festival
Established in 2003 by Sir John Sorrell CBE and Ben Evans CBE, London Design Festival celebrates and promotes London as the design capital of the world. London Design Festival has since earned the reputation as a key calendar moment of London's autumn creative season, alongside London Fashion Week, Frieze Art Fair and the London Film Festival, attracting the greatest thinkers, practitioners, retailers and educators to the capital, in a citywide celebration.