O-Fans Cheered up for FC Barcelona Champions League Victory
2016-04-19
June

6

, 2015 -
It
was an unforgettable night for football fans to witness the returning of the king – FC Barcelona, winning the fifth Champions League triumph! As the new official partner, OPPO invited hundreds of O-Fans around the world joining the match watching party to enjoy and cheer for the team altogether.
On the match day, the viewing parties organized by OPPO Sri Lanka, Vietnam and Kenya attracted totally hundreds of people including O-Fans, media and OPPOers.The local sports bars and cafes were not only equipped with big TVs, but also lined up with hanging flags of FC Barcelona and OPPO to celebrate the recent official partnership. Most essentially, the places were packed with fans around the world wearing OPPO uniform or FCB jersey, the right atmosphere offered by OPPO guaranteed a great viewing experience for O-Fans to witness the most important final match-up for FC Barcelona of this season.
Sri Lanka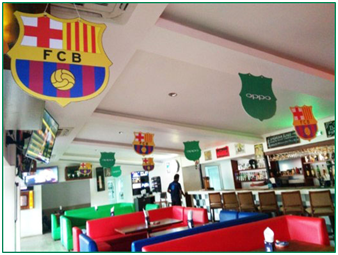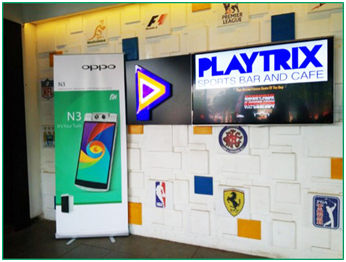 The set-up of match viewing in a sports bar and cafe in Colombo, Sri Lanka.
Around 200 people including O-Fans, media and OPPOer spent the carnival night together.
O-Fans from Europe & lucky guys won the prizes in lucky draw sessions!
Vietnam
Ho Chi Minh City
Vinh City
Can Tho City
Ha Noi City
Kenya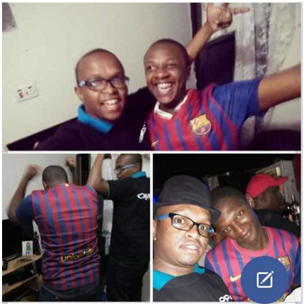 The price rising of sports bars can hardly resist the fever of OPPOers' support for FCB. At this moment, they are the happiest people in the world.
After 6 years, FC Barcelona once again wins the "Triple Crown". With the strong attack force of MSN imprinted in O-fans, OPPO and FC Barcelona will be collaborating together to bring more co-branded products and fan activities in the next 3 years. Stay tuned!