OPPO's rich culture enables budding R&D innovators for India
At the very core of our innovation purpose lies our vision 'Technology for Mankind, Kindness for World' which is strengthened by our workforce—the engineers, innovators, developers, product managers and everybody that contributes towards living this vision. Innovation at OPPO is central to everything we do. In a world that upgrades technology faster than it can be produced, the backbone of every brand is its people, who thrive on research and development to constantly uplift your smartphone experience. OPPO understood the importance of R&D ahead of its time and as a result we've invested in mega R&D hubs both in India and globally that keep us abreast of the latest technological enhancement and how newer enhanced technologies can reach the hands of consumers.
Investing in R&D would be incomplete if we didn't invest in the talent that makes R&D possible for OPPO. Our team of highly talented engineers are chosen from across the country from premier institutions and undergo rigorous training for a period of three months to not only understand the ethos of the brand but also to match up to industry standards globally. Our exchange programme empowers OPPO innovators to think and garner experience on a global stage and to holistically understand the life cycles of various processes. Below are three exemplary examples from OPPO's frontline innovators and their journeys that are charted through opportunities, innovations and more.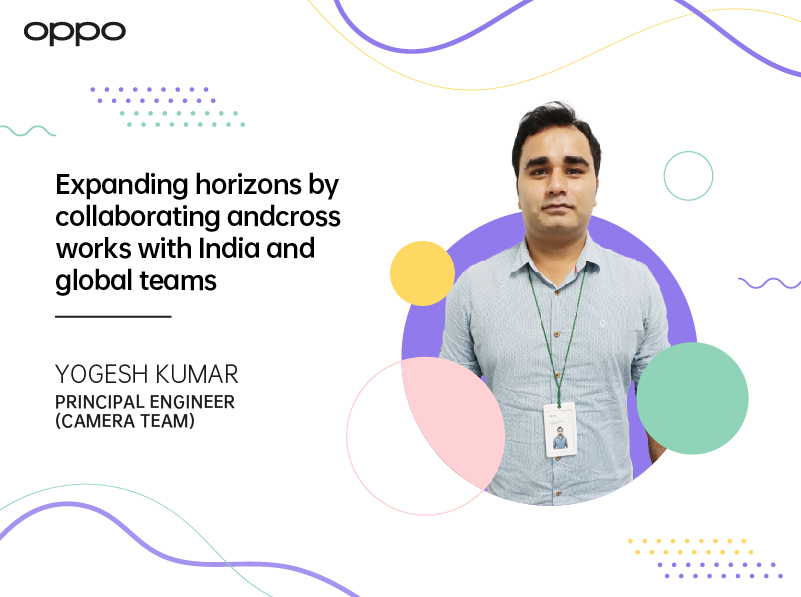 Yogesh Kumar , Principal Engineer, Camera Team,  OPPO
A fine example of OPPO's commitment to mentoring in-house talent comes through in Yogesh's journey. Yogesh, a Principal Engineer in the Camera System team has been working at OPPO since Nov 2018. Initially, Yogesh came with cursory knowledge in the camera domain, however taking into account his commitment and drive, Yogesh was given the opportunity to master his craft and expand horizons by collaborating with his Chinese counterparts.
Having worked on base as well as upgrade projects, Yogesh was encouraged to travel to China where he helped the team decode the camera domain. Empowered by OPPO to excel, Yogesh has successfully submitted 10 patents in camera systems and functionalities and continues to enhance his expertise on various camera parts, performance, and functionality.
Speaking of his experience Yogesh adds, "I'm currently pursuing my MTech which is graciously sponsored by OPPO—an opportunity that I wouldn't have gotten anywhere else. I'm grateful to the company for helping me evolve from being a technical lead to holding a managerial position. My experience at OPPO has given me a holistic understanding not just about camera systems but has also sent my way many educational opportunities." Yogesh was the first to receive the annual award in camera critical issues and has also been the 1st from the team to receive the employee of the month award.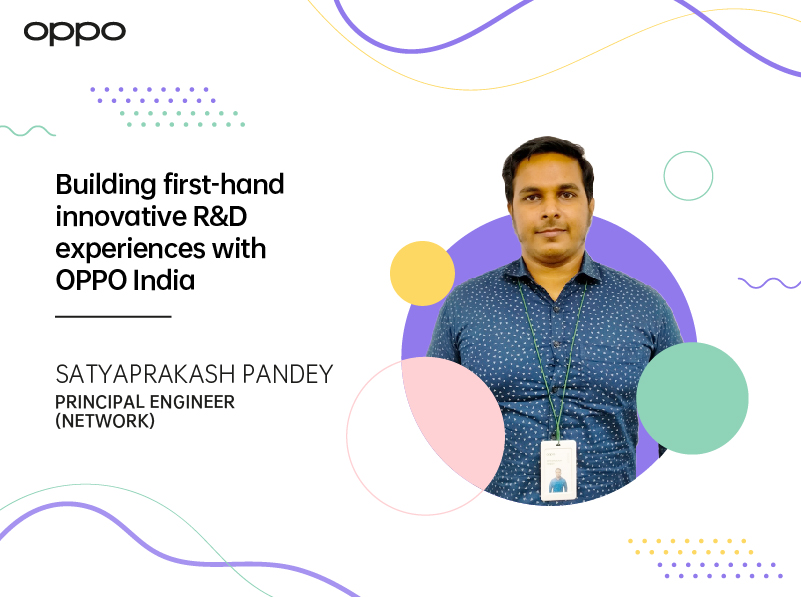 Satyaprakash Pandey, Principal engineer, Network,  OPPO
Satya works as a Principal Engineer in the Network Team at OPPO. He's responsible for all modem related information for devices and has also been overseeing work at OPPO's 5G lab. Having joined team OPPO back in 2018, Satya received first-hand experience working with OPPO's maidan 5G team that was working on the early adoption of 5G technology in India. Getting a ring side view from scratch, within three years of working at the R&D lab, he got the opportunity to travel to Europe and China to polish his field knowledge on a global platform. This experience came handy as OPPO was gearing up to setup a world-renowned R&D facility in India that was at par with global standards while adopting technologies and know-how for global markets.
Satya says, "OPPO has given me tremendous exposure and I enjoyed the freedom to access all technologies. Testing scenarios prior to emerging markets, OPPO gave me the freedom to look at diverse opportunities be it in the lab, field, or software. I've worked on the latest tech in the telecom domain and was fortunate to use 5G technologies in devices even before it hit the market." Satya has also led many configurations for OPPO devices. In 2019, he received the employee of the year award and was also recognized for his on-going project support. During the lockdown, Satya began overseeing the lab work for which he was recognized by OPPO.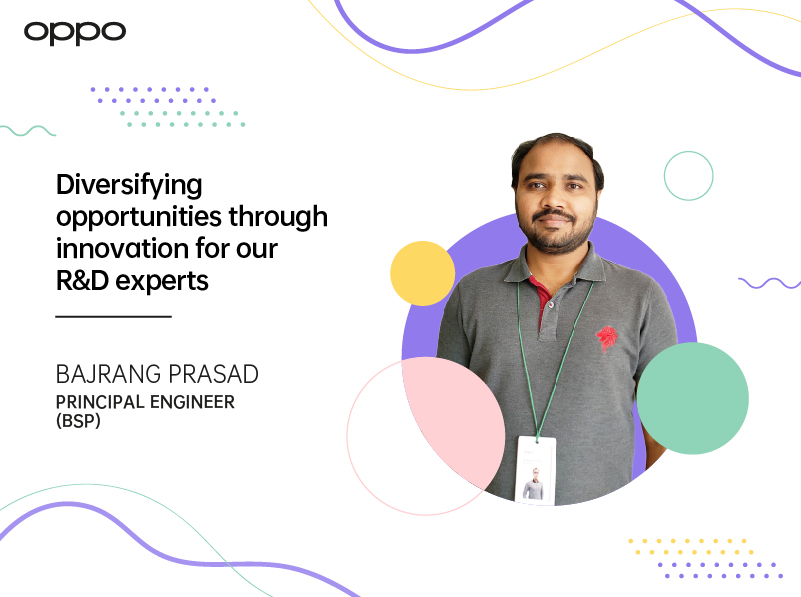 Bajrang Prasad, Principal Engineer, BSP, OPPO
Lastly, diving into Bajrang Prasad's life at OPPO. Bajrang works as a principal engineer at the Baseline SC and Baseline bring up. Having joined OPPO in November 2018, Bajrang is responsible for maintaining a fine balance between OPPO and its software vendors. Working with vendors like Qualcomm and Media Tek, Bajrang takes care of the baseline where they get software from vendors across peripherals – touch panel, display, main board etc. and integrates them into the mobile system.
He's a key resource in the team and has worked on various project management, testing and marketing team and has also led innovations for zero battery features, SD card solutions etc – from product planning to testing, Bajrang has led the team from the front. Rewarding his contribution to the team, he received the employee of the year award in 2020 and is also a recipient of an award in software engineering.
In conclusion, at OPPO we're immensely proud of our young budding innovators and will continue to foster an environment that propagates a culture of innovation coupled with meritocracy.