OPPO adds to the spirit of festivities; launches 'Be The Light To Spread the Light' campaign and a stylish new Diwali edition F17 Pro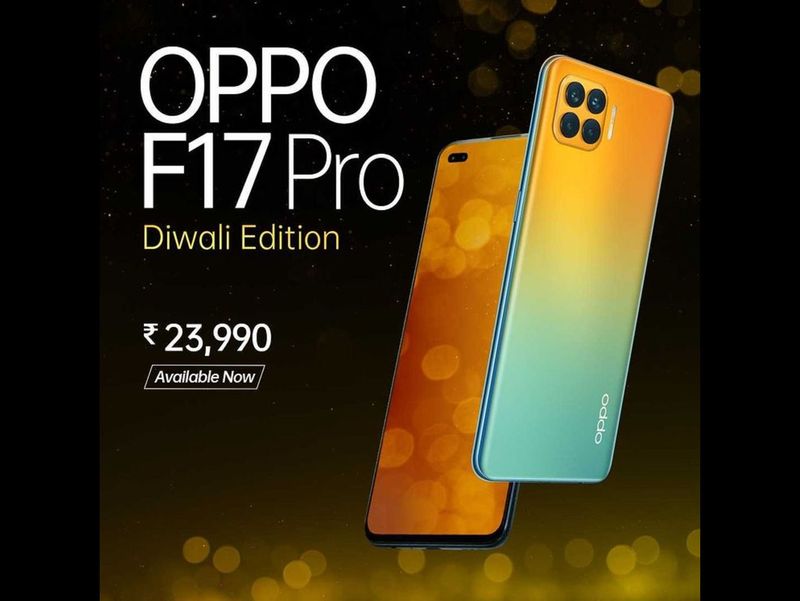 National, 19th October 2020 – Adding excitement and strengthening the essence of kindness this Diwali, OPPO, a premium global smart device brand today rolled out a new campaign to #BeTheLight To Spread The Light and launched a Diwali edition F17 Pro. Imparting greater meaning to celebrations, the campaign encourages people to illuminate the world of others this Diwali with acts of kindness and spread joy. Crafted specifically for the Indian consumer and inspired by the festival of light, OPPO also launched a stylish new Diwali edition F17 Pro that exemplifies the colors of Diwali with its vibrant and gradient color scheme.
Adding to the joy of the festive vibes, OPPO today launched the Diwali edition F17 Pro that echoes the spirit of Diwali with its design and features a mix of bright colors on its back panel, which makes the handset look sleeker than ever. Inspired by the theme of this festival, the smartphone embodies a combination of gold, green and blue colors with a matte texture on the back for a more concise and unified. Furthermore, the unified design creates a smoother and thinner visual effect, and prevent the colors from looking too dense, which makes the phone even sleeker. With an aim to spread the message of positivity and warmth, OPPO hopes to bring people together this Diwali amidst the ongoing challenges and sweeping changes happening all around. Featuring three trendy colors, the smartphone features the highly popular Shiny Matte Finish that ensures a mesmerizing pattern whenever the light hits the surface. Coupled with an all-new color scheme, the F17 Pro promises to bring people together and make capturing memories an enjoyable affair.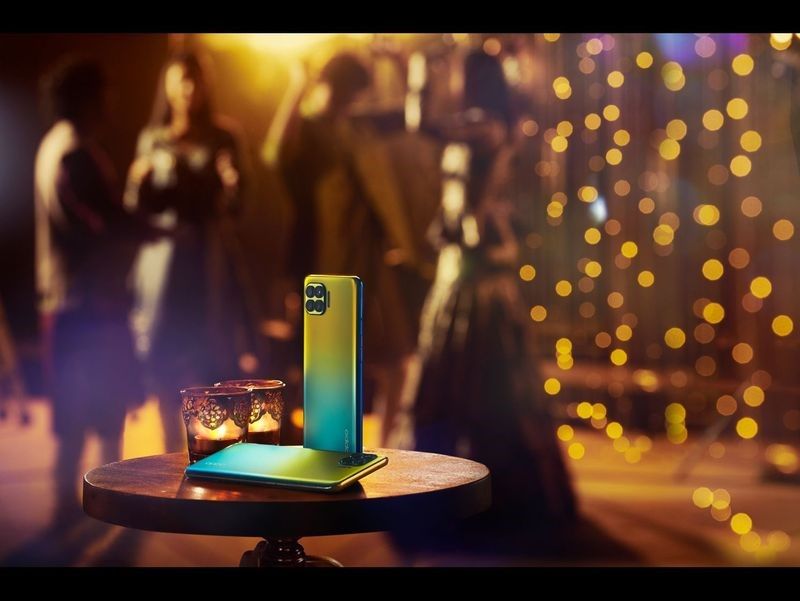 Strengthening its commitment to the Indian market with its India exclusive F series, OPPO has continued its streak of innovation in the mid segment. Taking a step further, OPPO has curated a special gift box exclusively for its Indian customers which includes the Diwali edition F17 Pro along with a 10,000mAh OPPO Power bank and a customized glittery back cover. Extending an extra benefit for the customers with an entire gift box, the Diwali edition F17 Pro will be available for sale at an exciting price of INR 23,990 across both online and offline platforms.
Conceptualized by Publicis and shot on the backdrop of the surreal mountains, the Diwali campaign microfilm narrates a story of a young boy and girl who have been wishing to burst crackers on Diwali. One day, the boy finds a half-burned sparkler and keeps it close to him for an entire year, waiting to celebrate Diwali next year. Upon losing the sparkler, the boy feels that his last hope of making their Diwali special has been lost. However, his tuition teacher recognizes his emotions attached to that sparkler and gifts him a full box to lighten up his mood and make the festival even more special for him. 
The brand film primarily highlights how one sparkler could instill a ray of hope for the young boy to fulfill his promise to the young girl and brighten up their Diwali moments. The film perfectly captures the emotions and innocence of the young boy and emphasis on the fact that Diwali is all about being that hope in the life of others that might bring a smile on their face and brighten up their festival. With this emotional film, OPPO aims to motivate people to #BeTheLight To Spread The Light this Diwali and capture these precious moments with the F17 Pro.
About OPPO
OPPO is a leading global smart device brand. Since the launch of its first smartphone - "Smiley Face" - in 2008, OPPO has been in relentless pursuit of the perfect synergy of aesthetic satisfaction and innovative technology. Today, OPPO provides a wide range of smart devices spearheaded by the Find and Reno series. Beyond devices, OPPO provides its users with ColorOS and internet services like OPPO Cloud and OPPO+. OPPO operates in more than 40 countries and regions, with 6 Research Institutes and 4 R&D Centers worldwide, as well as an International Design Center in London. The recently opened, first-ever R&D center outside of China, in Hyderabad, is playing a pivotal role in the development of 5G technologies. In line with OPPO's commitment to Make in India, the manufacturing at the Greater Noida plant has been increased to 50 million smartphones per year. According to IDC, OPPO has ranked 4th among the top 5 smartphone brands in India with an 88.4% year on year growth in Q4 2019.