ICC Cricket World Cup 2019 and The Championships, Wimbledon 2019 Come to a Successful Close
2019-10-05
Two OPPO-sponsored events – the International Cricket Council (ICC) Cricket World Cup 2019 and The Championships, Wimbledon 2019 – have reached their conclusion. For OPPO, this marks the launch of what will be a fruitful long-term partnership with the All England Lawn Tennis Club (AELTC), and showcases emphatic success in sports marketing through the culmination of its collaboration with ICC. Both of these cases are a testament to this leading smart device company's commitment to sports, as the new partnership with The Championships, Wimbledon paves the way for a continuous collaboration that encourages youth across the world to pursue perfection.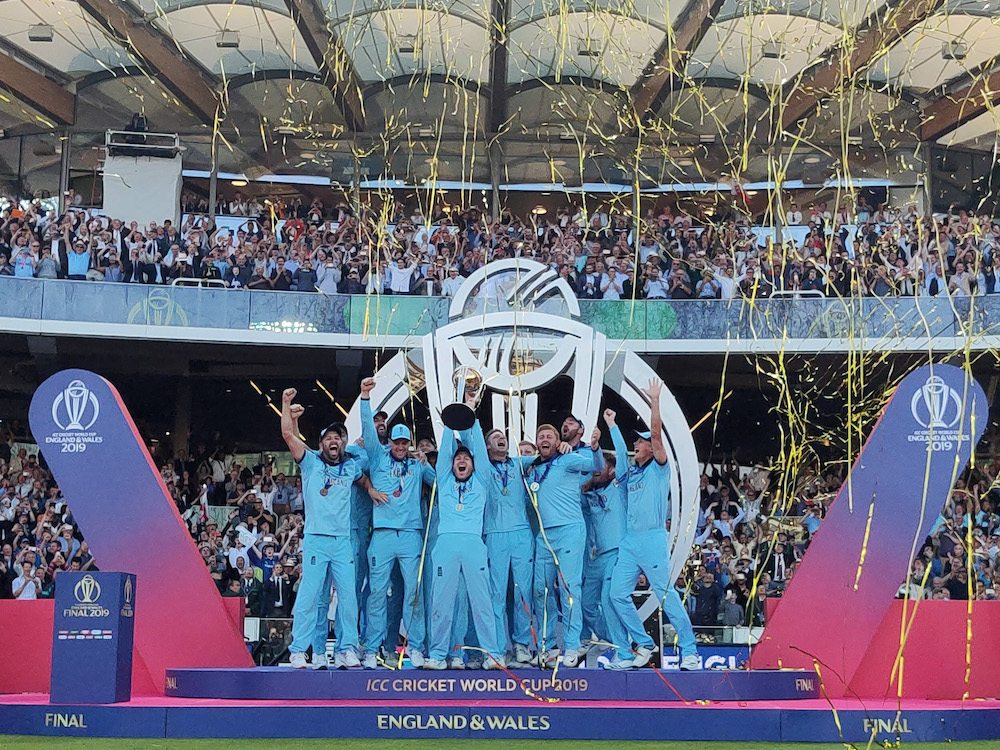 Ethan Xue, President, OPPO MEA said, "It's a great honor to be a part of the nurturing of emerging tennis stars from all over the world in partnership with Wimbledon. OPPO embodies the spirit of breakthroughs and innovation, creating smartphones that can capture extraordinary shots and perfect moments. We hope to promote this spirit, inspiring younger generations to pursue their dreams as we help to capture their success and help to record both the rich history and exciting future of tennis."
OPPO now has an impressive portfolio of sponsorship properties including partnerships with the ICC, Roland-Garros, and Wimbledon
After OPPO first became Global Partner of ICC, the company has also established strategic partnerships with Roland-Garros and The Championships, Wimbledon, implementing a globalization strategy that fuses brand internationalization and localization to create glocal initiatives. The sponsorships have been launched with the intention of bridging communication with OPPO's tennis and cricket-loving users worldwide, while also effectively conveying its innovative technologies and offering a deeper understanding of the company's passion and capabilities.
As the first smartphone and only Asian supplier of Wimbledon worldwide, OPPO signed a five-year partnership agreement with the AELTC in April, joining long-term partners Rolex, Jaguar, Slazenger and more. This sponsorship has, in a historical first, led to Wimbledon being professionally captured for the first time on a smartphone: the OPPO Reno 5G.
Strategic long-term cooperation, deeply rooting itself in talent motivation and joint-content creation
To leverage the buzz surrounding Wimbledon, OPPO launched its #AceTheShot campaign, encouraging users to capture the 'perfect shot of a perfect shot. To officially launch the #BeAShotMaker campaign globally, OPPO premiered its Cricket World Cup 2019 brand video with England cricket team vice-captain Jos Buttler. The campaign encouraged users to capture and share exciting moments during matches, as well as vote for their favorite teams. OPPO then published daily highlights from ICC matches - shot on its Reno series smartphones - to cricket fans around the world, bringing fresh opportunities to users who enjoyed showcasing their talent and creativity.
The closing of the ICC Cricket World Cup 2019 and The Championships, Wimbledon 2019 is just the beginning for OPPO, which will continue its efforts to help encourage the youth of today and tomorrow in achieving their fullest potential. OPPO continues to look for long-term partnerships and collaborations that can help to achieve this goal.