Striving to Build India as an Innovation Powerhouse
Innovation lends itself to success by encouraging organizations to consistently push for improvement and constantly be in search of new opportunities. Keeping pace with the environment around and having access to new technologies is crucial for businesses to stay relevant. In this dynamic and competitive landscape, the backbone of every brand is its people. And it's the people experimenting with diverse technologies and engaging in path-breaking research who help create memorable experiences and tangible items loved by customers.
For decades, tech innovations have been central to the smartphone industry. Every new development renders an overall experience easier and more convenient. At OPPO, innovation is hardwired into the organisation's framework, keeping it at the front and centre of everything.
It's investment in R&D hubs both in India and globally to keep teams abreast of the latest technological enhancement and how newer enhanced technologies can reach the hands of consumers is a testimony for its innovative approach. As a tech brand, OPPO holds that intellectual property lays the ground for continuing innovations. Upholding its belief in "Technology for Mankind, Kindness for the World", OPPO is set to bring innovative products and services that benefit everyone in their tech life with "virtuous innovations".
The patent filing culture at OPPO India R&D motivates employees to pursue their entrepreneurial ideas, which can go on to become cutting-edge innovations. Aspiring and passionate young talents are encouraged to join OPPO in its journey of building state-of-the-art technologies.
OPPO is committed to technology patenting and is working on building its presence in the 5G field, to become a reliable business partner. OPPO is a leading player in DSS, VONR, SA network slicing and other technologies and a leader in terms of the number of 5G standard-related patents.
As part of its Innovation strategy, OPPO India R&D has also created an in-house 'Innovation' team that instil mindset of innovation and patent filing culture among the engineers through rigorous training. As a result of this the center has filed over 280 patents across design, network, camera, and android experience in just 2 years, out of which 140 were in 2021 alone. Majorly revolving around 5G, camera, imaging and AI technology, these innovations are paving the way for advanced technologies of the future.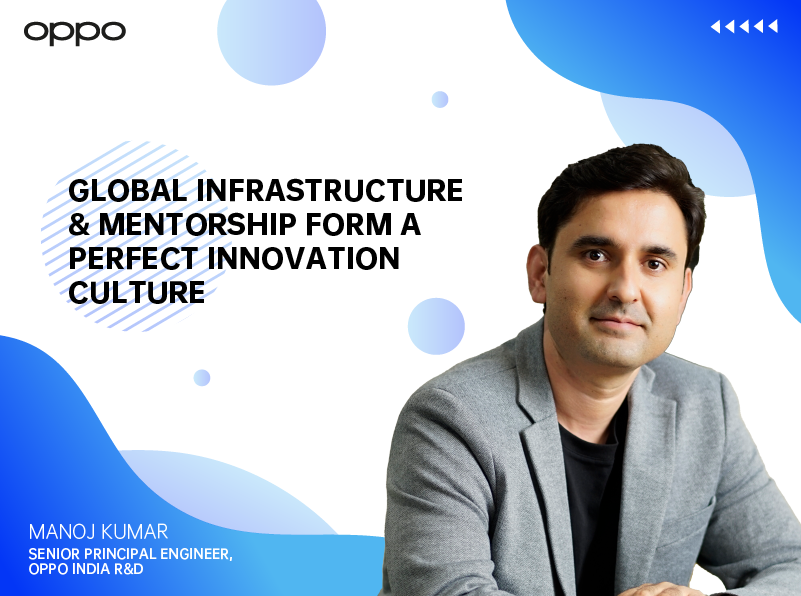 Manoj Kumar, Senior Principal Engineer, OPPO India R&D, further added, "Driven by both user needs and cutting-edge global technologies, we are consistently building an ever-growing R&D team. Successive iterations, learning & development sessions, mentorship, state-of-the-art research labs enable our engineers to come up with path-breaking, unique innovations and boost our patent culture.  At OPPO, we are committed to our vision of empowering our teams to become adept at innovation & create products that delight our customers." Manoj is also leading the Innovation team at OPPO India R&D and encouraging a patent filing culture among all its engineers.
The innovation team carries out workshops, training sessions and exchange programmes to impart knowledge and ability to think innovatively and build on one's idea, and eventually to get it patented. The young team of engineers at OPPO strengthens the brand's vision 'Technology for Mankind, Kindness for World'. OPPO has also signed an MoU with BITS Pilani to upskill its R&D engineers in areas such as Extended Reality, Imaging & Network Technology.
Owing to the thriving patent filing culture, OPPO Hyderabad R&D center has achieved a significant growth of 128% in 2021 in the total number of patents filed. The center has also trained and built a young army of patent filers who bring forth new ideas to file patents. Infact more than 25% of the India R&D employees involved in these patents are either fresher or having less than five years of experience.
With 6 research centers, and 5 R&D centers around the world, the employees at India R&D get a chance to innovate and patent those innovations not just nationally but even on a global scale.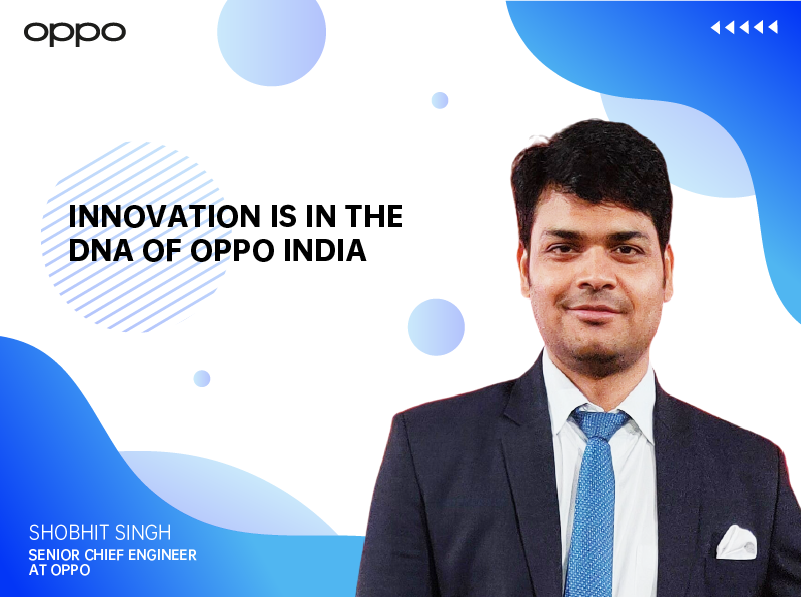 "Innovation is the DNA of each and every member at OPPO India. Further, working in alignment with our vision to develop technology for mankind, the team is inspired to drive virtuous innovation from the beginning. It is our rich talent pool, the best industry collaborations, and the local market intelligence which form the perfect synergy to drive the culture of patent filing at the OPPO India R&D Centre." said Shobhit Singh a Senior Chief Engineer at OPPO who also supports the team in defining strategy for more market competitive patents and oversee training of all engineers.
OPPO has heavily invested in creating a consumer-oriented research culture among its R&D engineers. The brand constantly endeavours to devise unique solutions to fulfil customer needs and provide a better user experience. With rapid technological changes underway, OPPO strives to stay ahead of the game by building innovations that are centred on user experience. For this, the best training is imparted to its R&D engineers, strengthening their technical knowledge.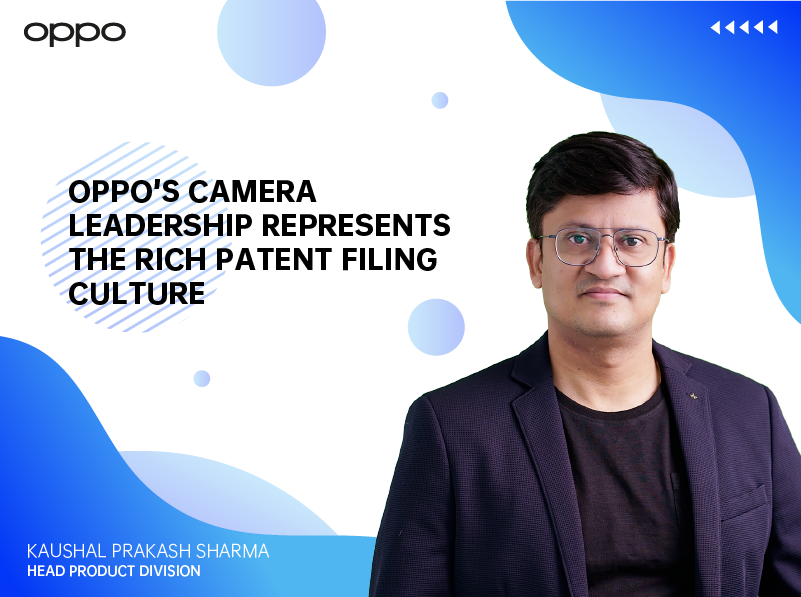 "Imaging systems are extremely complex because every user has different demands, each of which can be solved in a different way. OPPO has still been a leader in camera innovations, and this leadership puts a responsibility on all of us to take this to newer heights. In India, we have been dedicating resources to developing newer solutions to drive the future of camera technologies. A testament to the same is that camera has the second-highest number of patents filed from OPPO India R&D centre. Another feather in the cap is the development of the Camera Innovation Lab, which further enables us access to state of the art technology." said Kaushal Prakash Sharma, Head, Product Division, R&D OPPO India.
Since its inception, OPPO has been innovating remarkably to create strategic, high-quality products that exemplify ground-breaking research. Under the brand proposition of "Inspiration Ahead", OPPO will continue to develop future-ready technologies not only for India, but the rest of the world.