OPPO Reno2 brings best-in-class camera, design and battery this season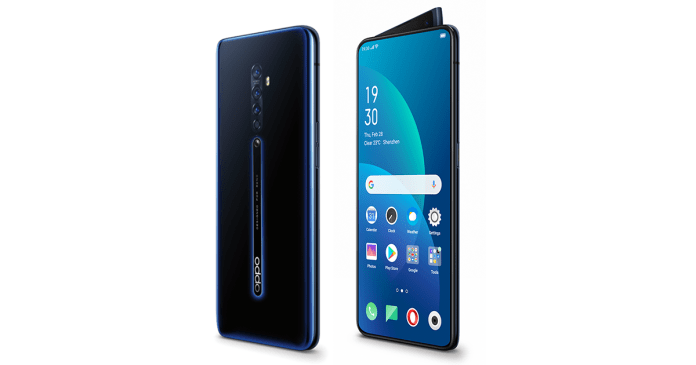 It wasn't very long ago when OPPO dazzled us with its revolutionary Reno series. Now, the innovative smartphone maker is back with the next generation of the supreme Reno series- the Reno2 and Reno2z now take the smartphone game to a whole new level. Priced at Rs. 36990 the Reno2 will be available in 8+256 GB variant and Reno2Z will be priced at Rs. 29,990.
The Reno2 makes considerable advances in several aspects including design, performance, battery, and, of course, the cameras. In fact, the moment you hold the device in your hands you will be able to sense the innovation that goes into this substantial yet sophisticated phone.
OPPO uses premium glass and metal construction and meticulous attention it pays to finer details makes the Reno2 stand apart. For instance, the quad rear cameras don't bulge and are instead housed underneath the toughened 5th Generation Corning® Gorilla® Glass. This further makes the curved back gracious to look and extremely ergonomic to grip.
On the front, you will find a gorgeous 6.55-inch Dynamic AMOLED screen that's not interrupted by any sort of cutout or notch and runs edge to edge (93% screen-to-body ratio). The use of panoramic 20:9 aspect ratio, vivid colors, and high contrast from this bright OLED panel make the phone ideal for consuming multimedia content.
Moreover, the screen is fit for use in all environments. Outdoors, the panel can achieve peak brightness of 600-700 Nits and is perfectly legible. For use in darker ambience, OPPO adds a very effective eye protect mode and a lowlight flicker-free mode (DC Dimming) to make the screen lighter on eyes.
The fascia is shielded by super durable 6th Generation Corning® Gorilla® Glass that's known to offer the best protection against accidental drops.
Reno2's seamless and continuous screen was made possible with the use of an elevating camera. And not just a regular pop-up camera at that. The Reno 2, too, has a Shark-fin rising module that spirals at 11-degrees and takes just 0.8 seconds to elevate. The module is smart enough to retract itself whenever the phone detects a free fall.
The snappy fingerprint reader, proximity sensor and light sensor are all hidden underneath the display, resulting in a flawless one-piece body.
Not just the front and back, but the top and bottom have been thoughtfully designed. These brandish crescent curved design helps with smooth handling when you hold the phone in landscape orientation and also ensures that the audio output from speaker holes isn't blocked. And yes, even while being packed with innovative hardware to the brim, Reno2 retains the audio jack!
When its OPPO our camera expectations naturally jump high. And, the Reno2 doesn't disappoint. Continuing with the tradition of bringing class-leading innovation to its phone cameras, OPPO adds a versatile rear camera system to the Reno2 with four sensors, each to serve a separate need.
Together, the four cameras cover an equivalent focal length ranges from 16mm to 84mm, addressing most practical use cases. The primary 48MP camera has a wide f/1.7 aperture and can capture astonishing details both indoors and outdoors. This is followed by an 8MP snapper with a 116-degrees field of view that can also be used for shooting macro shots.