OPPO Launches 2121 Future Photography Project to Capture Everyday Moments, Share, and Save Them for the Future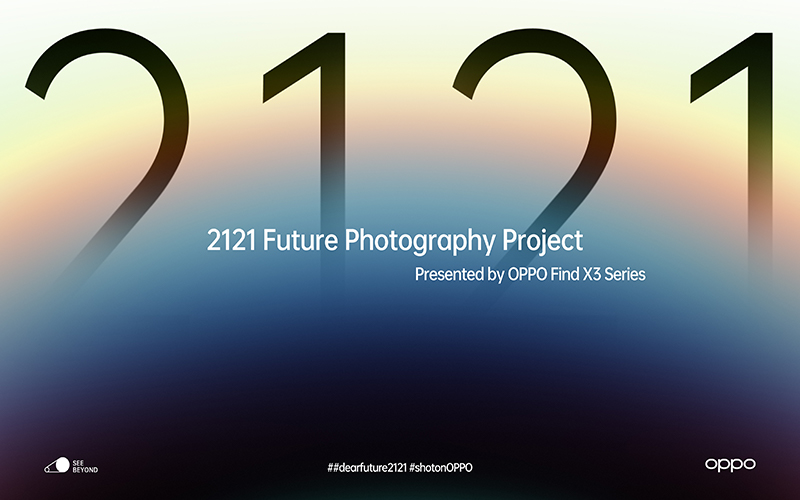 23 April 2021, New Delhi - OPPO, the world's leading smart device brand, has launched the 2121 Future Photography Project, a campaign to encourage people from around the world to capture and share the everyday memories they want to preserve.
OPPO's Global Brand Ambassador, Academy-Award winning actor Eddie Redmayne, unveiled the Project in a video, inviting smartphone users to think about the images they want to capture, share and save for the future.
Eddie, who used OPPO's Find X3 Pro to shoot his own photos for the Project, said: "They always say that a picture is worth a thousand words. But there are some pictures that leave you speechless. And it's not always the big things. Sometimes it's the little ones. And I think in 100 years, that's what I want people to see."
"We also want to leave the memory of the good stuff, the silly moments, the moments we came together. Our photographs can show all of that. We can share today with the world of tomorrow. And help them hopefully remember us at our best."
#dearfuture2121
The 2121 Future Photography Project invites people to share photos, accompanied by a message to the future; one they believe will resonate 100 years from now.
Inspiration for these shots can be taken from everyday moments: the people around them, their space or their natural environment. It's a call-out to capture life's meaningful memories, and to always hope for a better future.
Images and messages will be posted to Instagram, and tagged #dearfuture2121 and #shotonOPPO.
A winning combination
To encourage as many entries as possible OPPO has created a package of prizes and awards. Every participant has the chance to win one of 80 travel opportunities with a $400 fund for a future trip to visit friends, families or longed-for destinations.
An additional 200 participants, whose photos are selected to feature on OPPO's official website and Instagram account, will receive access to online professional photography classes.
A final 50 winners, selected by a team of professional photographers, will receive an exclusive display of their photographs on OPPO's official website and social media platforms at the end of the campaign.
For more information, please find: https://events.oppo.com/en/2121-future-photography-project/
About OPPO Mobiles India Private Limited
OPPO is a leading global smart device brand. Since the launch of its first mobile phone - "Smiley Face" - in 2008, OPPO has been in relentless pursuit of the perfect synergy of aesthetic satisfaction and innovative technology. Today, OPPO provides a wide range of smart devices spearheaded by the Find and Reno series. Beyond devices, OPPO provides its users with the ColorOS operating system and internet services like OPPO Cloud and OPPO+. OPPO operates in more than 40 countries and regions, with 6 Research Institutes and 5 R&D Centers worldwide, as well as an International Design Center in London. More than 40,000 of OPPO's employees are dedicated to creating a better life for customers around the world. OPPO's Hyderabad R&D center is the largest research center outside of China and is playing a pivotal role in innovation across fields including software, imaging, and communication network. Aimed at elevating global 5G experience, the brand also launched its first overseas 5G innovation lab in Hyderabad. In line with its commitment to Make in India, OPPO has a manufacturing plant at Greater Noida, established in 2016. As per Canalys February 2021 report, OPPO India witnessed the highest annual growth rate in 2020 among the top 5 players, with annual growth of +23% y-o-y.