Blue and Garnet
Exclusive to FC Barcelona
Biru mencerminkan ketenangan dan ketepatan yang tinggi dalam menghadirkan permainan spektakuler, sekali pun dalam situasi tersulit; Merah mewakili gairah dan semangat yang memotivasi tim untuk terus maju. Biru dan Merah mengalir dalam darah FC Barcelona dan membawa klub ini menuju tingkatan baru yang semakin tinggi. Rasakan pengalaman memiliki kecanggihan dalam keindahan artistik pada Biru dan Merah dengan OPPO Reno FC Barcelona Edition.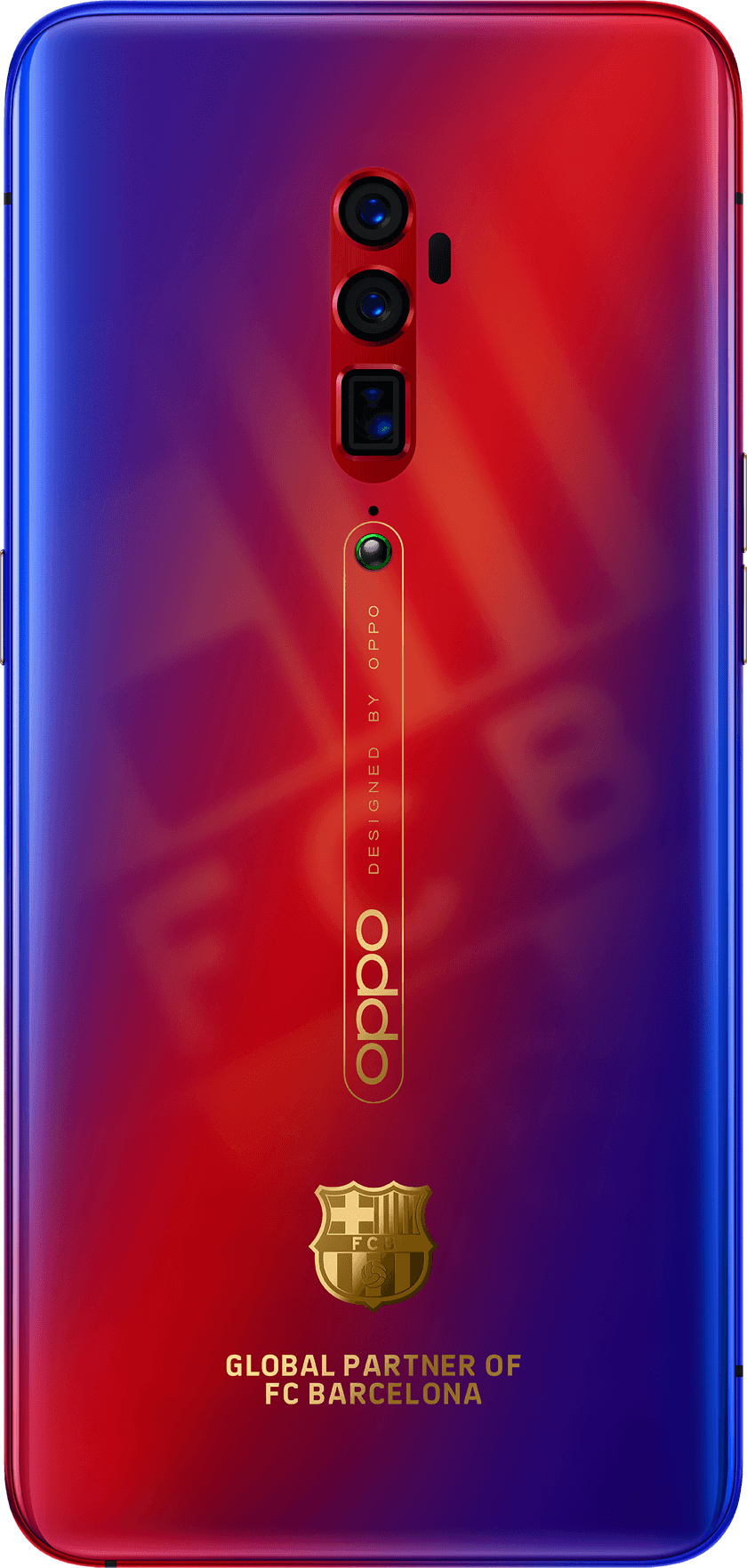 Golden FC Barcelona Logo
A Reminder of a Glorious Past
Warna emas pada logo FC Barcelona menggambarkan sejarah sukses klub sepak bola legendaris ini selama 120 tahun, yang dipenuhi banyak kemenangan serta pencapaian. Tersemat di bagian belakang ponsel, Anda akan merasakan hasil dari kesuksesan dalam genggaman.
Customized FC Barcelona ColorOS 6 Designed for Passion
FC Barcelona memukau dunia dengan menciptakan keseimbangan sempurna lewat ketekunan, kerendahan hati, ambisi, martabat, serta semangat kebersamaan. ColorOS 6 bertemakan FC Barcelona menyajikan akses cepat ke seluruh jadwal Barça dan konten eksklusif lainnya seperti nada dering dan tanda air. Seperti halnya Tiki-Taka yang merevolusi sepak bola dengan koordinasi permainan jarak dekat, seluruh fitur tersebut bekerja secara harmonis seperti gaya bermain FC Barcelona.
Camera
10x Hybrid Zoom
Bringing You Closer to the Miracle
Keajaiban dapat terjadi dalam sekejap dan sudah selayaknya untuk diabadikan dari jarak dekat. OPPO Reno FC Barcelona Edition dilengkapi dengan kombinasi kamera 48MP + lensa telefoto 13MP + lensa ultra-wide-angle 8MP yang mendukung teknologi 10x Hybrid Zoom dan 60x Digital Zoom. Tangkap gambar lebih jelas meski dari jarak yang lebih jauh.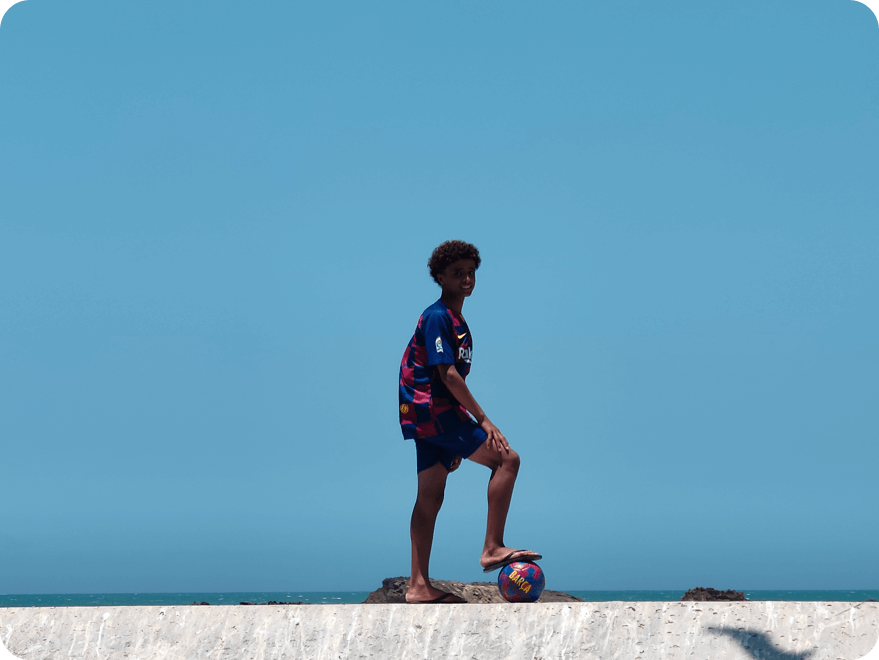 Ultra Wide Angle
A Clear View of the Entire Pitch
Lensa ultra-wide-angle dengan sudut pandang mencapai 120° menghadirkan ranah pandangan yang lebih luas lagi. Abadikan setiap momen semakin mudah tanpa melewatkan detil sekecil apa pun.
Ultra Night Mode 2.0
Seize the Night of Miracle
Rekam setiap kemenangan, meski di malam hari. OPPO Reno FC Barcelona Edition dilengkapi dengan sensor kamera Sony IMX586 beresolusi 48MP. Perpaduan dengan Multi Frame Noise Reduction (MFNR) dan algoritma pada fitur HDR, ponsel ini akan mengabadikan seluruh "kilas balik" momen terbaik Anda, bahkan dalam suasana gelap dan minim cahaya.