Enco Air2 Pro
Aktive Geräuschunterdrückung
KI-Geräuschunterdrückung für Anrufe mit Doppel-Mikrofon
12,4mm-Treiber mit titanbeschichteter Membran
Bis zu 28 Stunden Wiedergabezeit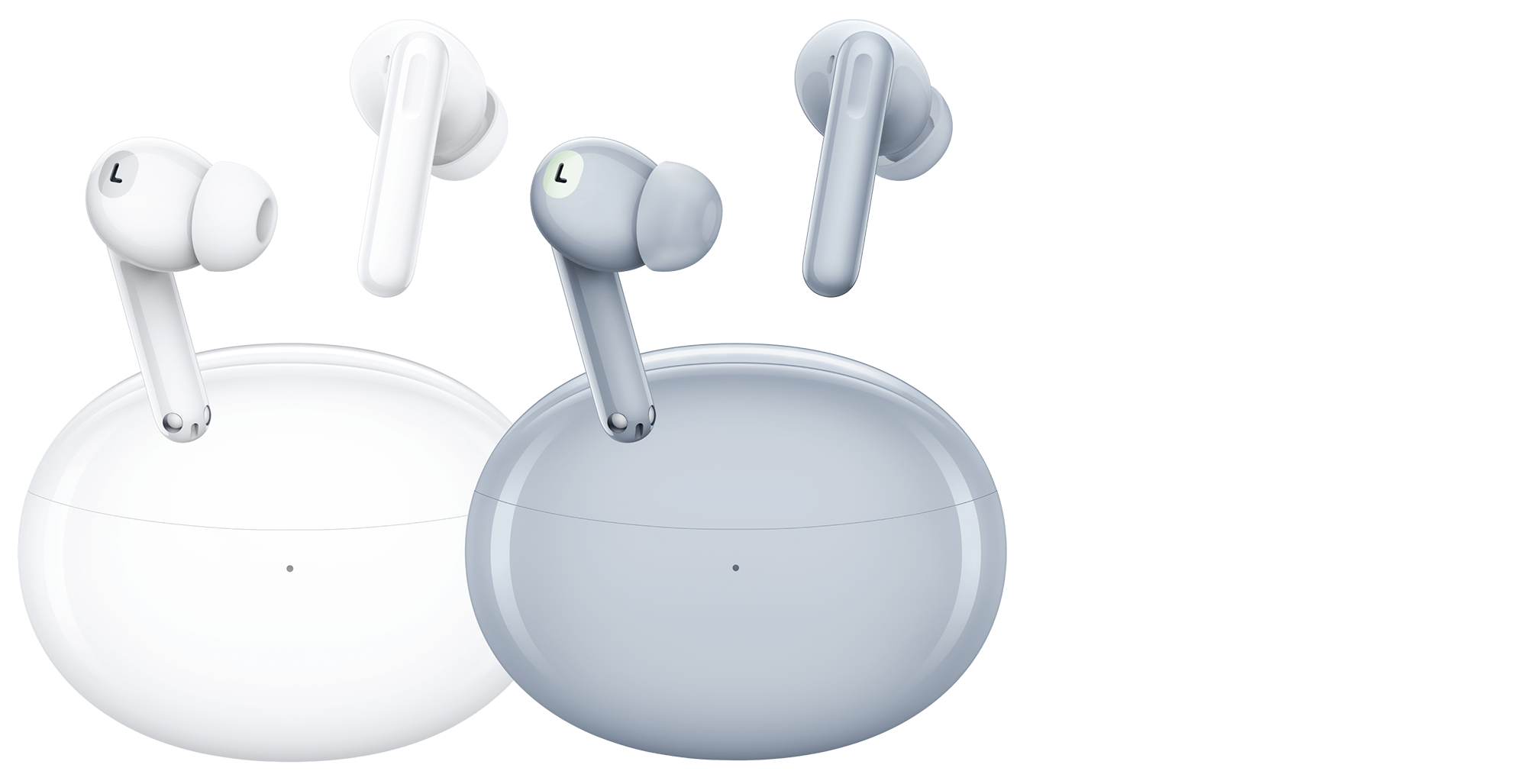 * The above image is for reference only. Please refer to the actual product for all criteria.
Formfaktor: True-Wireless-Kopfhörer
Kopfhörer-Modell: ETE21
Farben: Weiss, Grau
Ladecase-Modell: ETE22
Dynamische Treiber: 12,4 mm
Lautsprecher-Empfindlichkeit: 110.5 ± 3 dB bei 1 kHz
Frequenzbereich: 20 Hz bis 20 kHz
Bluetooth®-Codec: AAC/SBC
Modus: Geräuschunterdrückung / Transparenz
Geräuschunterdrückung für Anrufe: Dual-Mikrofon, KI-Geräuschunterdrückung
Mikrofonempfindlichkeit: -38 dBV/Pa
Version: Bluetooth® 5.2
Reichweite: 10 Meter
Art: Wiederaufladbarer Lithium-Ionen-Akku
Kapazität: 43 mAh (Ohrhörer) / 440 mAh (Ladecase)
Musikwiedergabezeit (AAC, Standardeinstellungen, 50% Lautstärke)*:
Geräuschunterdrückung ein: 5 Stunden (einzelne Ladung); 20 Stunden (mit Ladecase)
Geräuschunterdrückung aus: 7 Stunden (einzelne Ladung); 28 Stunden (mit Ladecase)
Ladezeit*: 90 Minuten (Ohrhörer) / 120 Minuten (Ohrhörer + Ladecase)
Ladeport: USB-Typ-C
Ladeleistung Input (Ladecase): 5 V⎓1 A
Ladeleistung Output (Ladecase): 5 V⎓200 mA
* All these specifications were obtained based on tests performed by OPPO laboratories. The battery capacity, music playback time, and charging time were tested in OPPO laboratories at a temperature of 25℃ using an OPPO standard charger. The actual results may differ slightly depending on environmental factors and the charger used.
Gewicht einzelner Ohrhörer: 4,3 g (± 0.2 g)
Gewicht Ladecase: 41,8 g (± 1 g)
Gewicht Produkt: 50,4 g (± 1 g)
Masse Ladecase: 66,84 x 51,45 x 25,04 mm
Wasser- und Staubresistenz
Wasser- und Staubresistenz (Ohrhörer): IP54