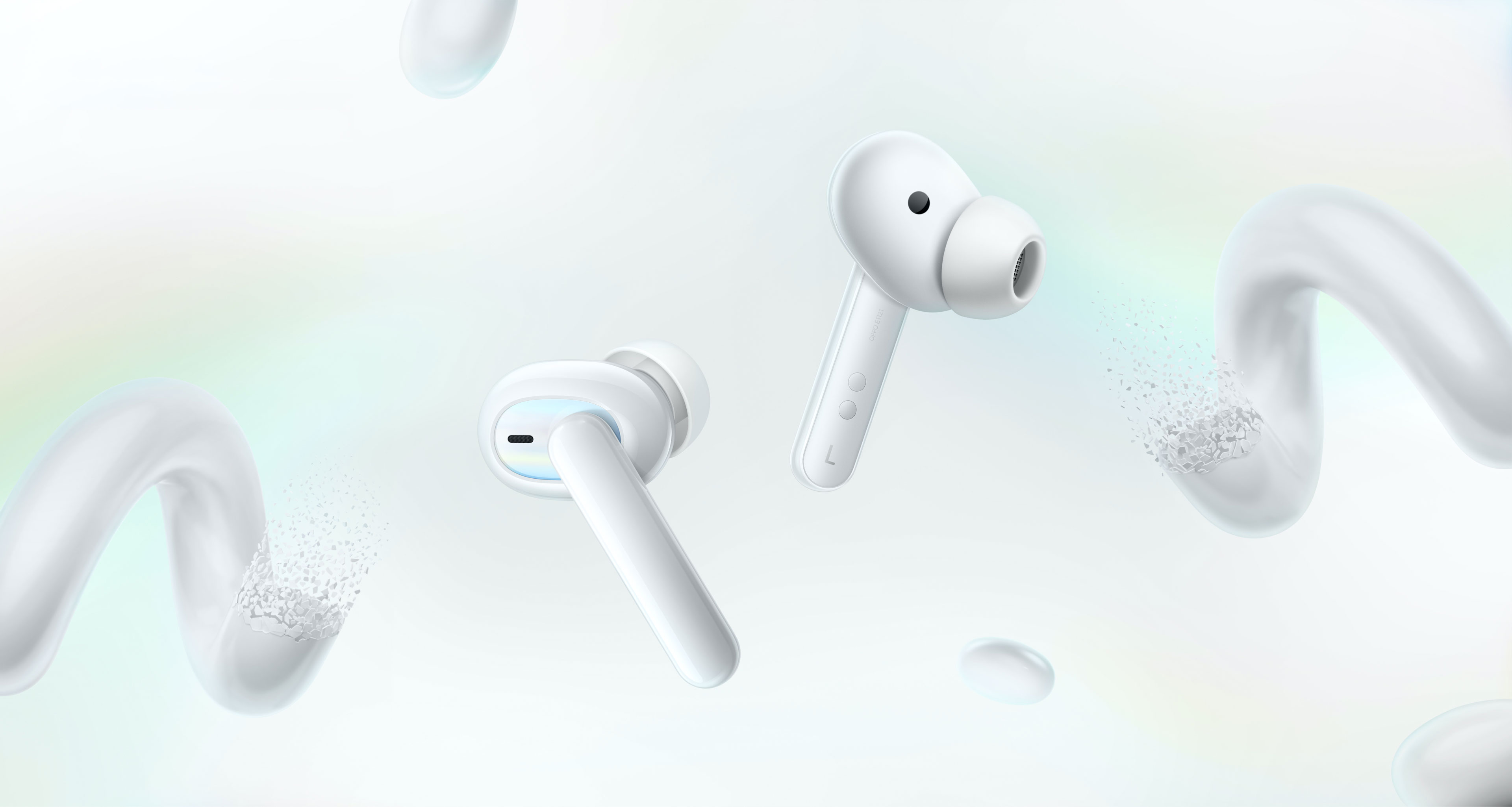 OPPO Enco W51 True Wireless Earphones
Noise off. World on.
Dual Technology for Both Crystal-Clear Music and Calls
The OPPO Enco W51 earphones have achieved a unique breakthrough in noise reduction. Listen to your favourite tracks undisturbed and be able to talk to your work colleagues or loved ones with clear and undistorted audio. By coordinating a total of 6 microphones with active noise reduction, your wireless listening experience will never be the same.
In-Depth Noise Reduction for an Immersive Experience
The W51 earphones come equipped with a new dual-core digital noise reduction chip and advanced hybrid noise reduction microphones. Combined, they are optimised to detect and reduce everyday noises1, such as from trains, traffic, and background chatter. With a noise reduction depth of 35 dB2, you get an uninterrupted listening experience.
Triple Microphone Noise Reduction for Clear and Undistracted Calls.
Each earphone comes equipped with triple microphone noise reduction technology and has especially designed air ducts that minimise wind noise when you are on a call. Whether you are taking a call as you walk or riding your bike, your voice comes through clear without background noise. We have engineered the W51 to capture your voice with just a single earphone so you can still monitor your surroundings with ease.
Be Free with Wireless Charging
OPPO's first True Wireless earphones that support Qi wireless charging is here. Charge the W51 case wirelessly3 by simply putting it on a charging pad while letting your music flow.
*The W51 earphones do not come with a charging pad.
New Quality Compensation for Professional Audio Performance
Noise reduction technique often results in a loss of sound quality. However, the OPPO W51 is equipped with an audio quality compensation algorithm that results in clean, high-quality and uncompromised audio performance. to avoid loss of sound quality from noise reduction techniques. Additionally, the W51 is equipped with Dual TPU composite graphene diaphragms to provide you with an enhanced audio response and treble performance.
Bluetooth 5.0 Provides a Fast, Stable, and Smooth Experience
The W51 wireless earphones are powered by Bluetooth 5.0 technology for faster and more stable audio transmission even when faced with multiple sources of interference. They provide an uninterrupted audio experience at up to 10 meters away even when your phone is not by your side.
Binaural Low-Latency Bluetooth Transmission for a Lag-Free Experience
The W51 adopts the latest Bluetooth low-latency binaural transmission standard that significantly improves audio-to-video synchronisation, making audio lag and signal interference a thing of the past when you listen to music or watch video on your devices.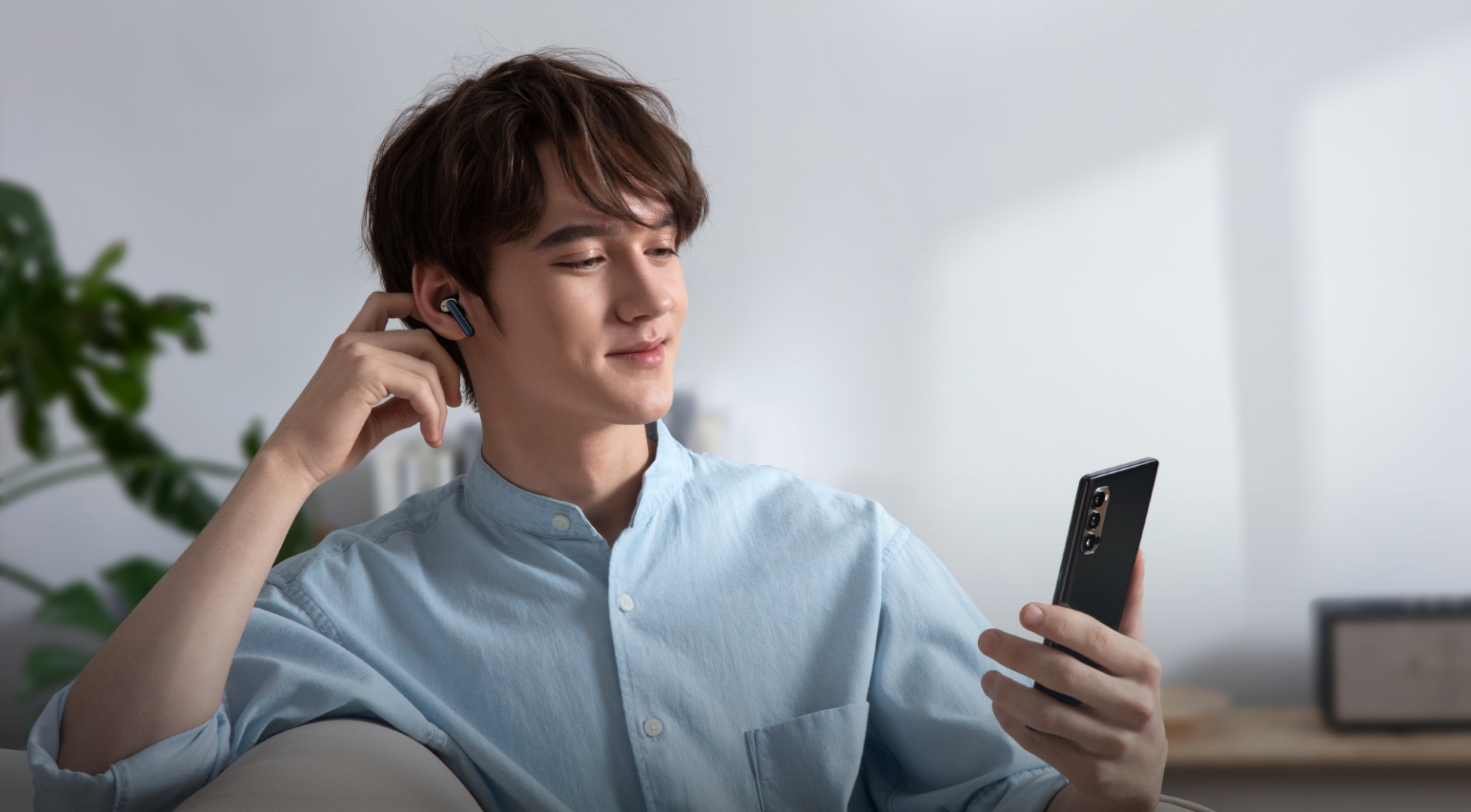 Compatible with Android / iOS4
Supports both single and double earphones
Innovative Design That Reflects Night and Day
The W51 earphones resonate with nature-inspired design that is reflected in OPPO smartphones. The floral white has a vivid texture when looked at closely while showing cyclical light and shadow shifts from afar for a stunning look at every angle. The Starry Blue gleams gold embodying a variety of moods and lights.
Lightweight Comfort. It's Like Wearing Air
To accomplish comfort and high-quality noise reduction, the OPPO Enco W51 wireless earphones have undergone countless rounds of structural design and adjustments. The days of uncomfortable earphones are no longer. Our soft silicone tips give the feeling that the W51 were tailor-made for your ears. It's like wearing air.
Listen 4 Hours Every Day and Only Charge Once a Week
A 15-minute charge keeps the W51 operational for 9 hours5 while a full charge lasts a full 24 hours. Say goodbye to low battery anxiety.
*Up to 20 hours listening time with ANC mode on, 24 hours listening time with ANC off
IP54 Rated Dust and Water Resistance
Structurally designed and certified for IP54 dust and water resistance6. Whether it is the gym or an outdoor commute, listen with peace of mind knowing your earphones are safe.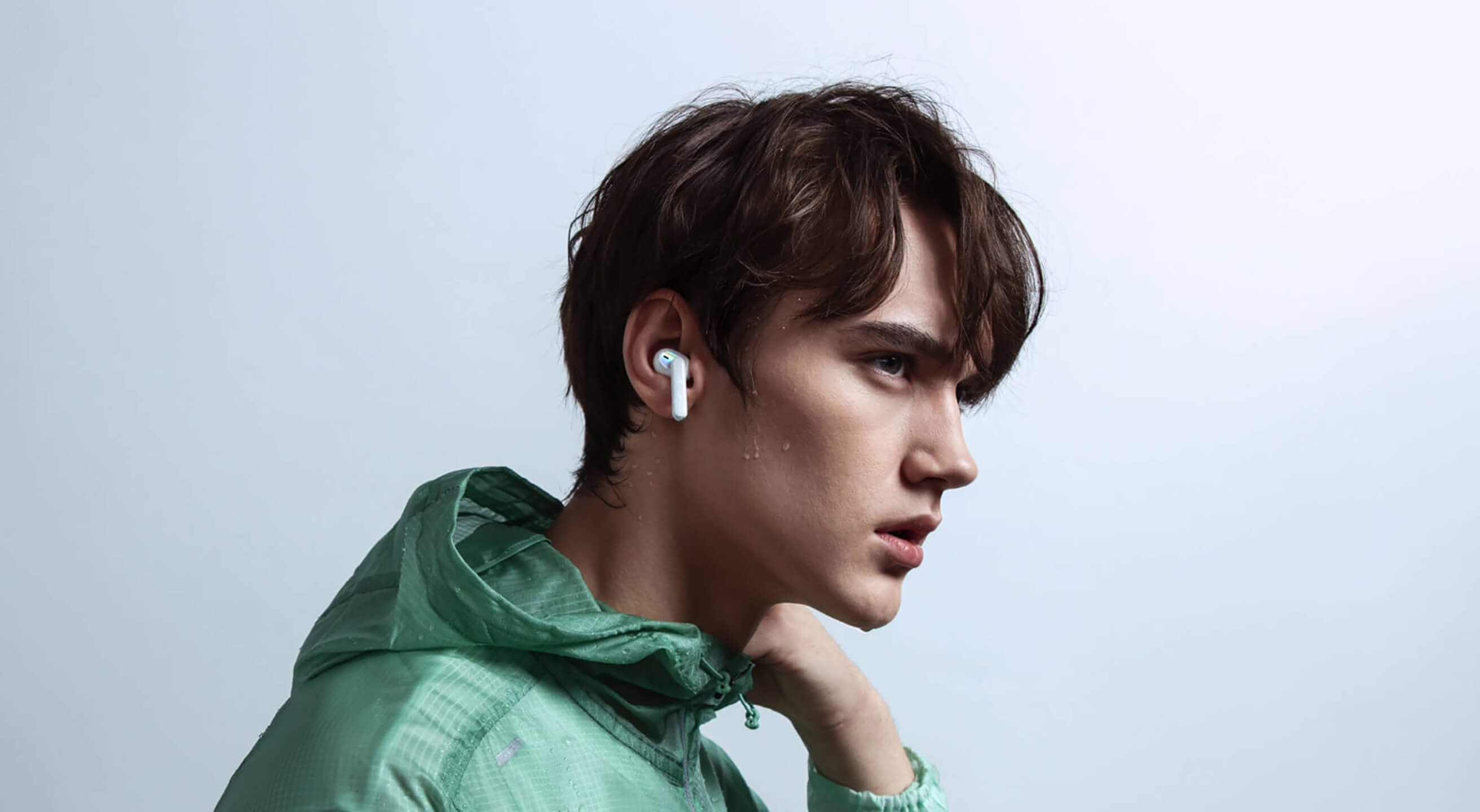 Intuitive Tap Controls for Easy Operations
Navigate through songs, pick up and end calls, pair your phone quickly
7
, and activate voice assistant
8
with the simple action of tapping your earphones. We know personalisation is important to you so you can customise tap control shortcuts to your desire.
*Customisable tap control is supported by OPPO smartphones running ColorOS version 7.0 or higher. (Some models will support this function when new versions are released.)
Tap left earphone twice:
Noise Reduction Switch
Tap right earphone twice:
Next Song
Tap three times on either earphone:
Wakes the Voice Assistant
OPPO Enco W51 True Wireless Earphones
Model
ETI21
Product colors
White / Starry Blue
Model (charging case)
ETI22
Driver
7mm Dynamic Driver
Driver sensitivity
103dB @1KHz
Frequency response range
20Hz ~ 20kHz
Microphone sensitivity
-38 dBV/Pa
Bluetooth version
Bluetooth 5.0
Wireless range
10 metres
Battery type
Rechargeable lithium-ion battery
Battery capacity
25 mAh (earphones) /
480 mAh (charging case)
Music play time (50% volume)
ANC on: 3.5h (single charge) / 20h (with charging case)
ANC off:4h (single charge) / 24h (with charging case)
Wired charging time
80min (with charging case)
Wireless charging time
2.5h (with charging case)
Charging port
USB Type-C
Dust and water resistance (Earphones)
IP54
Weight (Entire device)
55.5g
Notes:

1.

Noise reduction functionality has a more significant effect in the low frequency range, such as in airplanes or trains, but is not as effective for higher frequencies, such as with nearby human voices.

2.

The noise reduction depth data was measured in OPPO's controlled environment with ANC mode on.

3.

Qi is the wireless charging standard launched by the Wireless Charging Alliance, which aims to solve the compatibility of wireless charging for different mobile devices. Any chargers that support the Qi standard can charge W51.

4.

Binaural low-latency Bluetooth transmission is compatible with both Qualcomm and MTK mobile platforms.

5.

Charging and battery life test data was measured in OPPO's controlled environment with a room temperature of 25℃ and using a standard OPPO charger. Actual charging and battery life will vary with different usage environments and chargers.

6.

Only the earphones are certified for IP54 dust and waterproofing and not the charging case It is recommended to avoid using the earphones during extreme sports to prevent damage from sweat penetration.

7.

Quick pairing is supported by OPPO phones using ColorOS 7.0 and above, excluding the A series, F series, Reno 2Z, Reno2 F, R15, Reno3 4G version, and Reno3 Pro 4G version, Reno4 4G version, and Reno4 Pro 4G version. Some models will support quick pairing when new versions are released.

8.

The voice assistant summoning function is supported by OPPO phones using ColorOS 6.0 and above. Summoning other intelligent voice assistants is also supported. Please consult your relevant mobile phone manufacturer or local distributor for specific details.

9.

The above product materials, product data, and other information is for reference only. Some product specifications and descriptions may change due to the replacement of suppliers or other various reasons.