OPPO Join Hands with Jiayu Liu to present 'Tracing the Sky' during Manchester International Festival
July 18, 2019, Manchester – OPPO joined hands with renowned media artist Jiayu Liu to present art work 'Tracing the Sky' in Manchester this week. Jiayu Liu explores faith and belief deep inside the viewers' heart, embeds spirit and inspires spiritual strength. The installation attempted to evoke a sense of mission about the future in the young generation by the power of cutting-edge technology.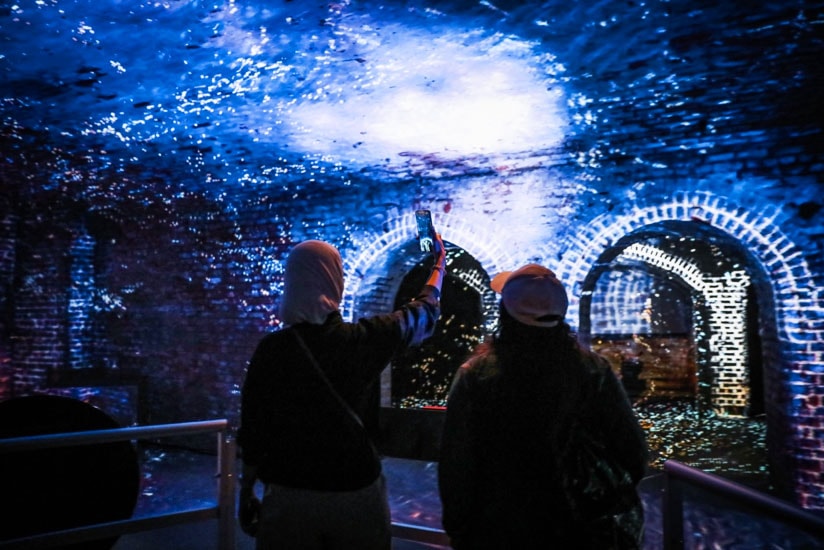 Humans and nature
Based in London & Beijing, Jiayu Liu graduated with an MA at Royal College of Art (2012-2014) before beginning her career as an artist. Liu's work explores the natural world and specifically, its reflective qualities. Examining the multiple relationships between human and nature, Liu looks at the various perspectives held by people to observe nature. Her challenge has always been to provoke behavioral responses and emotional resonance from audiences without revealing any instruction for the artwork. The goal is to intimate with people's imagination a beginning rather than the end.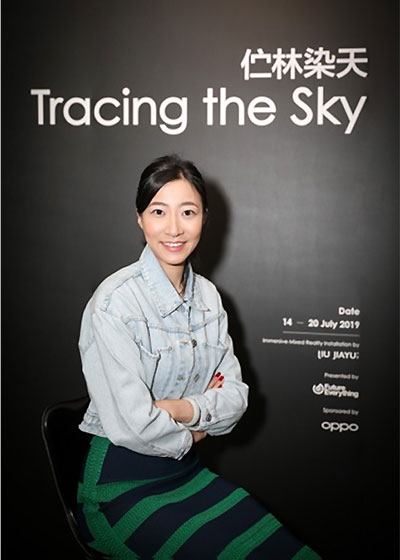 Art work 'Tracing the Sky'
The installation used digital tools to create new ways for humans to observe and interact with their surrounding environment, in this case, a place of worship, contemplation and meditation, but also aiming to provoke an emotional response and resonance with the history and architecture of the space.
Interactive meets provoking
OPPO provided technical and resource support for Liu's artwork to truly bring it to life including its newest smartphone device, OPPO Reno 10x Zoom Edition, as well as Google ARCore, and more. Through scanning the interior of church and matching sophisticated architecture's details with the basic visual elements (like point, line and plane), the aim of Liu's work is to create an immersive and interactive space in addition being a visual exhibit. Audience interactive data was collected and rendered in real time to create a dynamic mapping on the interior surface of the architecture.
All of this created a sense of wonder for guests and speakers while being the center-piece of a thought provoking few days for stakeholders in the future of Greater Manchester.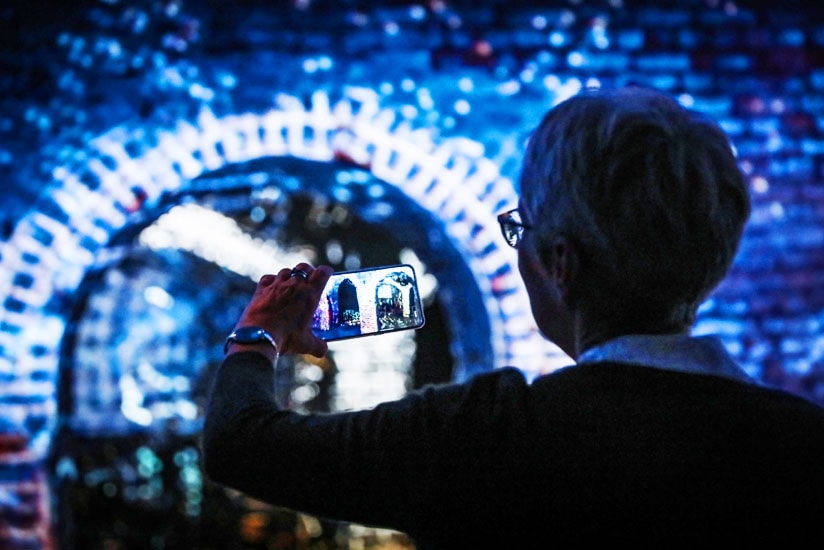 Exploring future possibilities
OPPO has always encouraged artists to freely create and explore the possibilities of future living. OPPO launched an innovative art project this past May named "Reno-vators" in May with thousands of young art students across the world submitting their artworks online to compete for a chance to be featured in the Manchester International Festival and pursue an internship at OPPO's Shenzhen headquarters. Previously, the company has co-operated with the world renowned British Royal Academy of Arts and exhibited a wide array of artworks at Milan Design Week.
Technological innovation lies at the center of OPPO's art aesthetics and with the dawn of the 5G, IoT and cutting edge technologies such as 5G, AI, and AR, OPPO will continue to bring together technology, beauty and aesthetics.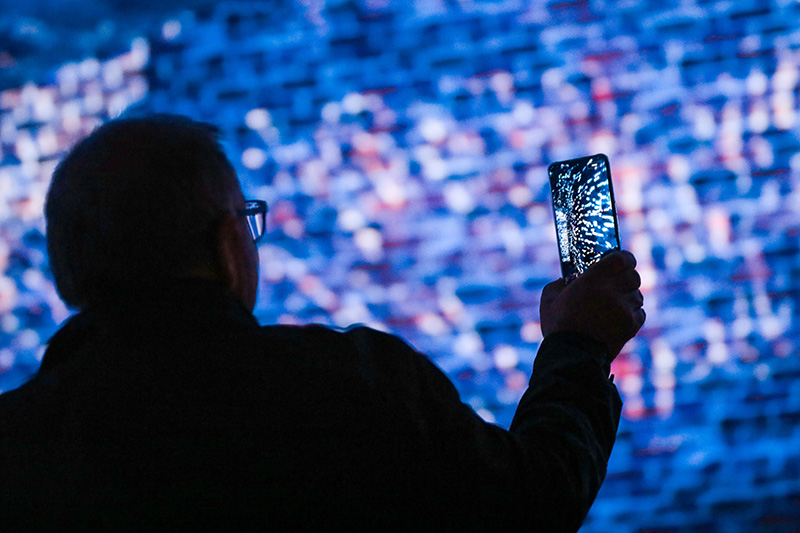 XXXXX
For more information, please contact the OPPO International PR Team:press@oppo.com
About OPPO
OPPO is a leading global smart device brand. Since launching its first smartphone - "Smiley Face" - in 2008, OPPO has been in relentless pursuit of the synergy of aesthetic satisfaction and innovative technology, Today, OPPO provides customers with a wide range of smart devices spearheaded by the Find and Reno series, ColorOS operating system, as well as internet services such as OPPO Cloud and OPPO+. OPPO operates in more than 40 countries and regions, with 6 research institutes and 4 R&D centers worldwide and an international design center in London, OPPO's more than 40,000 employees are dedicated to creating a better life for customers around the world.