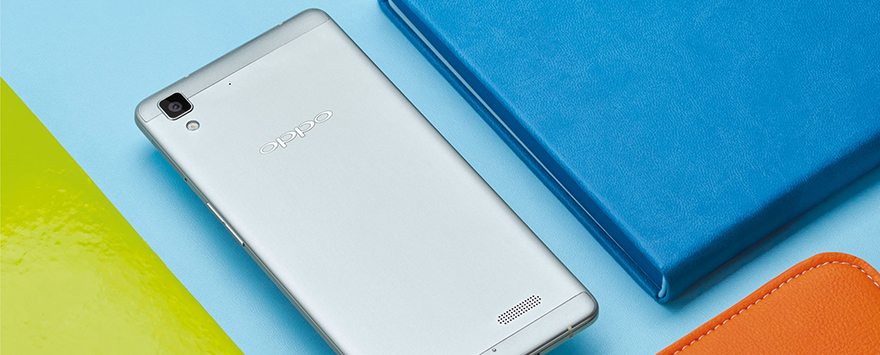 OPPO, the camera phone brand, introduced the latest addition to its top-of-the-line flagship camera phone range, the R11s, in China. The R11s has the dual 16MP and 20MP rear cameras perform as two primary cameras for different light conditions, artificial intelligence technology for the front camera, and the special Starry Sky screen. The higher sensitivity to light and large aperture would mean that images get even clearer and brighter than before. Together with its 6.01" FHD+ 2160 x 1080...
Red colour variant of flagship R11 camera phone will launch on 29 July in partnership with cult beauty brand MAKE UP FOR EVER18 JULY 2017, SINGAPORE — Mark your calendars! Leading global camera phone brand OPPO today announced the Singapore launch date of the limited edition Red colourway of its flagship R11 phone. The Red R11 will debut on 29 July, with preorders starting on 21 July. The all new Red colour variant will be launched together with French cosmetic brand MAKE UP FOR EVER, the Offi...
Dear media friends,Spider-Man fever is in full swing (pun intended) and we're completely blown away by the amazing artwork submitted by one of our OPPO fans who happens to be a local graphic designer. Marc Yap, who is better known as @hype_mamba on Instagram, illustrated a local series of Spider-Man with images shot on the latest OPPO R11 20MP camera phone. In case you are wondering what Spider Man would do if he came to Singapore, the drawings perfectly portray him as your average joe, doin...
22 JUNE 2017, SINGAPORE — Leading global camera phone brand, OPPO, has launched its flagship model R11, bringing breakthroughs in mobile photography with the world's first 20MP front and 20MP+16MP rear dual camera, offering clear shots in professional-like quality. Along with its slim appearance, the OPPO R11 packs a punch with a high-performance and power-efficient Qualcomm Snapdragon™ 660 chipset, as well as an upgraded ColorOS 3.1 operating system, allowing for a faster and safer user exper...
Dear Media friends,Following the launch of the highly anticipated R11, leading global camera phone brand, OPPO, has teamed up with Marvel Comics' biggest star, Spider-Man to bring you a powerful camera phone that captures clear and beautiful images like no other. It has been said that with great power comes great responsibility, and at OPPO we don't take this responsibility lightly. Like Spidey's superhuman strength the OPPO R11 boasts the world's first 20MP front camera and 20MP+16MP re...