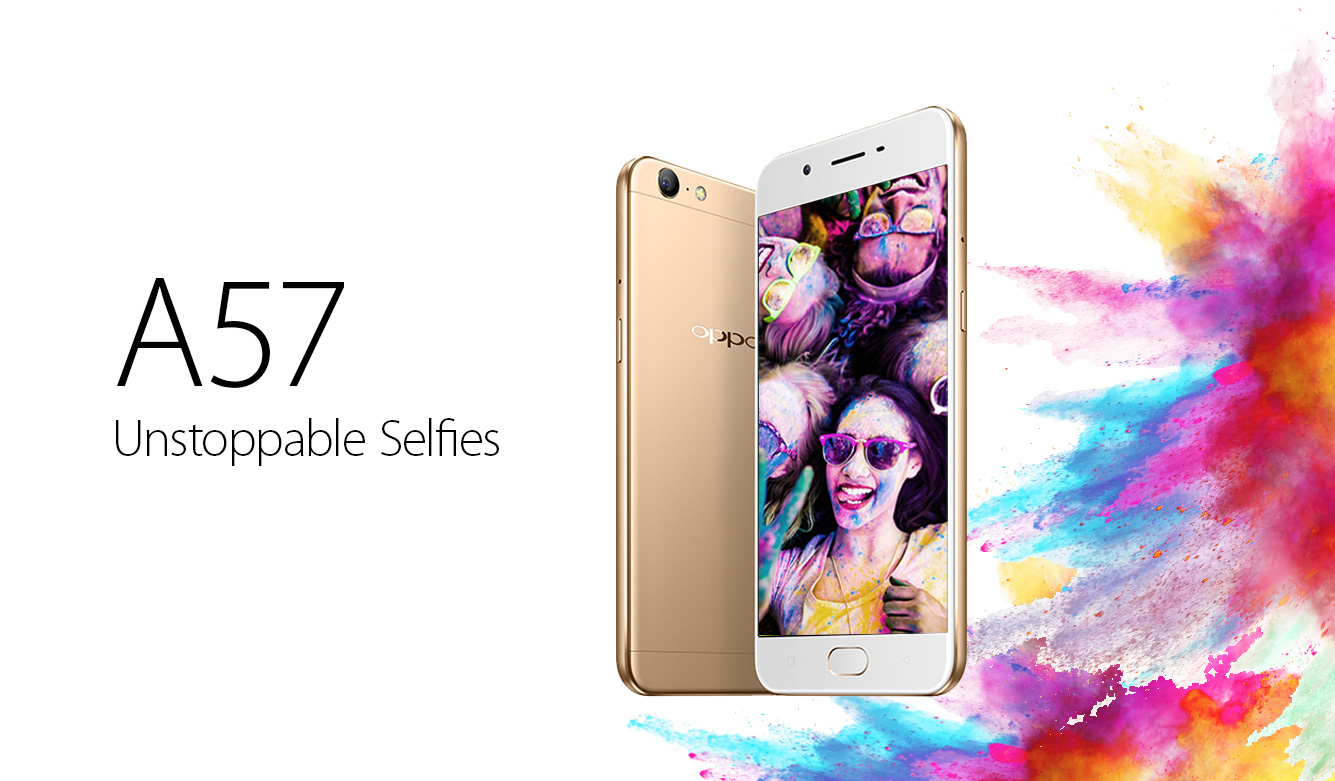 -Dual 20MP cameras, Full HD+ screen and AI Facial Recognition for $799-Auckland, New Zealand - 5 February 2018 - OPPO has today launched the latest additions to its camera focused R-Series, the much anticipated R11s. OPPO's latest devices continue to push the boundaries of its camera phones, utilising the latest photographic innovations, artificial intelligence (AI) and a full HD+ screen. Both the front and rear cameras of the new R11s have been significantly updated. They sport a brand new...
AUCKLAND, New Zealand – 22 August 2017 — The OPPO R11 camera phone, the flagship model of the leading global camera phone maker, is now available in New Zealand. Slim and fashionable, the OPPO R11 introduces new breakthroughs in mobile photography, producing clear and beautiful portrait shots of professional-like quality.The OPPO R11 is equipped with a high-performance and power-efficient Qualcomm Snapdragon™ 660 chipset as well as an upgraded ColorOS 3.1 operating system, providing a faster and...
AUCKLAND, New Zealand – 18 August 2017 – Global camera phone brand OPPO has entered a retail partnership with Noel Leeming. From today OPPO's mobile phones are available in over 70 Noel Leeming retail stores nationwide. OPPO launched in New Zealand in March this year bringing its high quality, high value mobile phones to the local market. It is currently the world's fourth largest smartphone brand by market share and continues to experience dramatic growth as it expands into new mark...
Auckland, New Zealand – 03 Aug 2017 – OPPO's A77 is now available in New Zealand. The A77 features a 16MP selfie camera and Beautify 4.0 software with Bokeh Effect, as well as a sleek metal body design with a 5.5-inch FHD in-cell screen. "Selfies are an integral part of social life for New Zealanders. The A77 will allow consumers to enjoy a streamlined and refreshing selfie experience while further reinforcing OPPO's leading position in camera phone innovation in the industry," said Kuan L...
Auckland, New Zealand, 02 Aug 2017 — OPPO is bringing the A57, a new entry-level device to New Zealand. The A57 features a premium 16MP front camera, lightning-fast solid-state fingerprint reader, long-lasting battery, and OPPO's meticulous design."When we saw the demand for the front-facing 16MP selfie camera on the F1s, we set out to bring that experience to an even wider range of users in New Zealand," said Kuan Li, head of Marketing, OPPO New Zealand."The A57 brings premium photography and a...
OPPO New Zealand is set to sing and dance its way into the hearts of the New Zealand Indian community. The company is starting with, and is proud to present Desi Swag – a one night concert with Sunanda Sharma, Akhil and Preet Harpal live in Auckland on 15 July. OPPO, known for its selfie expert camera phones and top sponsorships in India, is delighted to be engaging the community here in New Zealand. "We've famously partnered with the ICC and India's cricket team in India...
IDC has released its Q1 smartphone tracking results, indicating that OPPO was ranked 4th globally in Q1 2017, with a sales volume of 25.6 million and a year-on-year growth of 29.8 percent. You can read the report here: http://www.idc.com/getdoc.jsp?containerId=prUS42507917. In its report, IDC said: "OPPO's midrange, camera-focused R9s was a crucial model in China that helped it to see strong shipments in the market. OPPO's growth has in fact been stronger outside of China with ne...
A famous photographer Robert Capa once said that if your pictures are not good enough, you're probably not close enough. That statement works well with a proper camera where you can zoom in and out, to really capture great pictures. But what if you want to do the same with your smartphone, when you zoom in on your subject? As many of us have experienced, you probably need a rock-steady hand or a smartphone stand. Just a slight shake of the hand will lead to a blurred image or a camera "bump...
Mumbai, Aug. 3rd, 2016 — OPPO launched the F1s at an event in Mumbai today, introducing another superb device to its photography-focused F series. The F1s carries on the "Selfie Expert" title of its predecessor, the F1, raising the bar with a 16 MP front camera and a next-level feature set. Priced at $275 USD (specific price varies by market), the F1s steps up the selfie revolution, bringing OPPO's leading photography technology to an even wider range of consumers. Along with its standout f...
Shenzhen, July 18, 2016 — Building on the strengths of its Selfie Expert F1, OPPO has announced a new successor to the device: the F1s. Set to arrive in August, the F1s will be one of OPPO's core products for the second half of 2016, and will carry on the F1's legacy of superb photography, sleek design and snappy performance, while adding new features and taking others to new heights.At the beginning of the year, OPPO kicked off its photography-focused F series with the launch of the F1, which w...