Pre-order the OPPO F7 now and get free gifts worth RM299. Hurry up and don't miss the chance.
Pre-order only from 16th April - 20th April 2018.
OPPO F7 Pre-Order Terms & Conditions: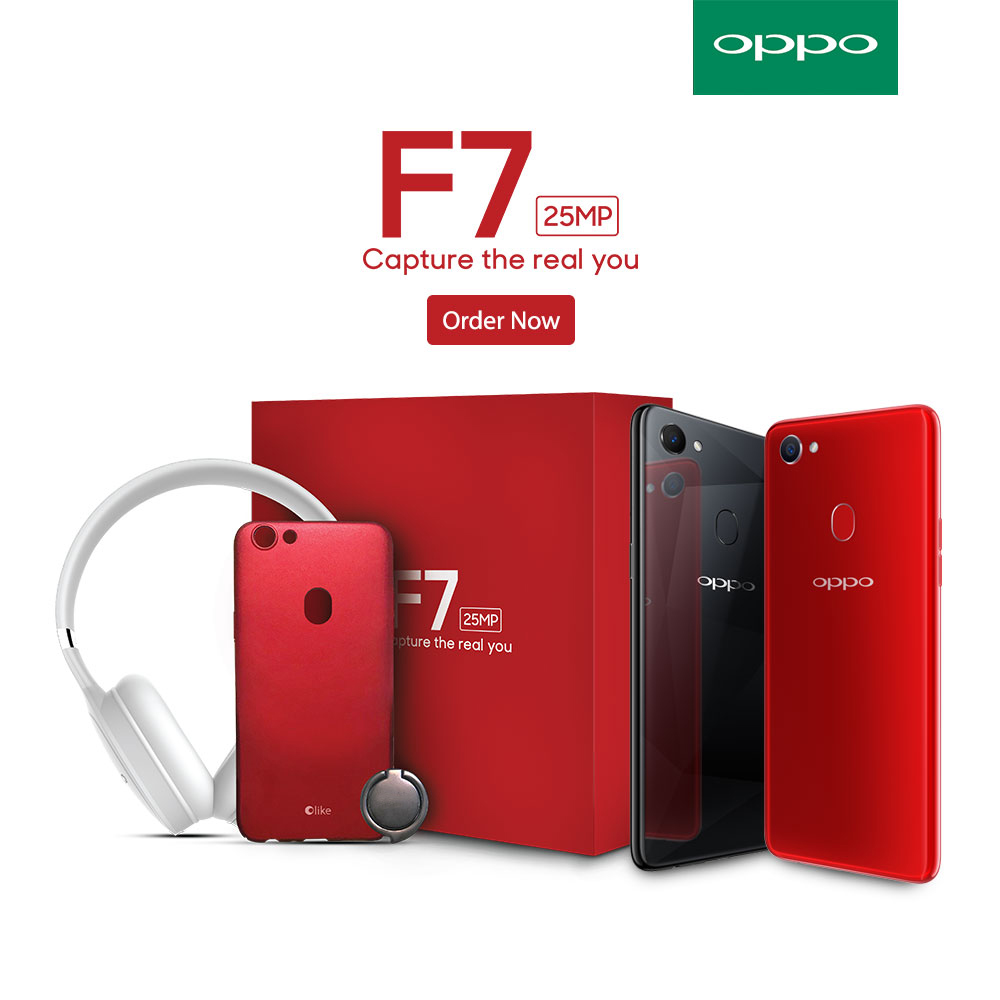 Pre-Order is limited to ONE UNIT PER PERSON.
• Pre-Order period: 16th April- 20th April 2018.
• Gift Box include ( Bluetooth Headphone, F7 Phone Case & Ring Holder for phone) will be given as Free Gift to all Pre-Orders
• If the event of delayed due to unforeseen circumstances, OPPO Electronics Sdn. Bhd. with prior notice, reserve the right to postpone the pickup date.
• OPPO Electronics Sdn. Bhd. reserve the rights to use the participant's name, address, photograph and mobile number for all forms of advertising, promotion and/or publicity, participants' information will remain confidential.
• By signing this, participants agree to be bound by, all terms and conditions of this Pre-Order.
• In the event that a Pre-Order cancellation made, deposit is not refundable.
• Bring along Pre-Order card & identity card to pick up your order.
To Pre-order the OPPO F7, please visit:
OPPO Online Store : Click here
OPPO Concept Store : Click here
OPPO F7 Pre-Order Sales Point : Click here