OPPO F1s Natural Selfie Relay
2016-09-23
Kuala Lumpur, September 23 2016 — OPPO is starting the OPPO F1s Natural Selfie Relay today in the light of the key features of the latest Selfie Expert, the OPPO F1s.
Some local artistes have also joined in the OPPO F1s Natural Selfie Relay. Chacha Maembong, Emma Maembong, Razliza Azreen, Ru Na Moon and Mya Zulkifli all took up challenge to join the relay. Take a look at a still of the video.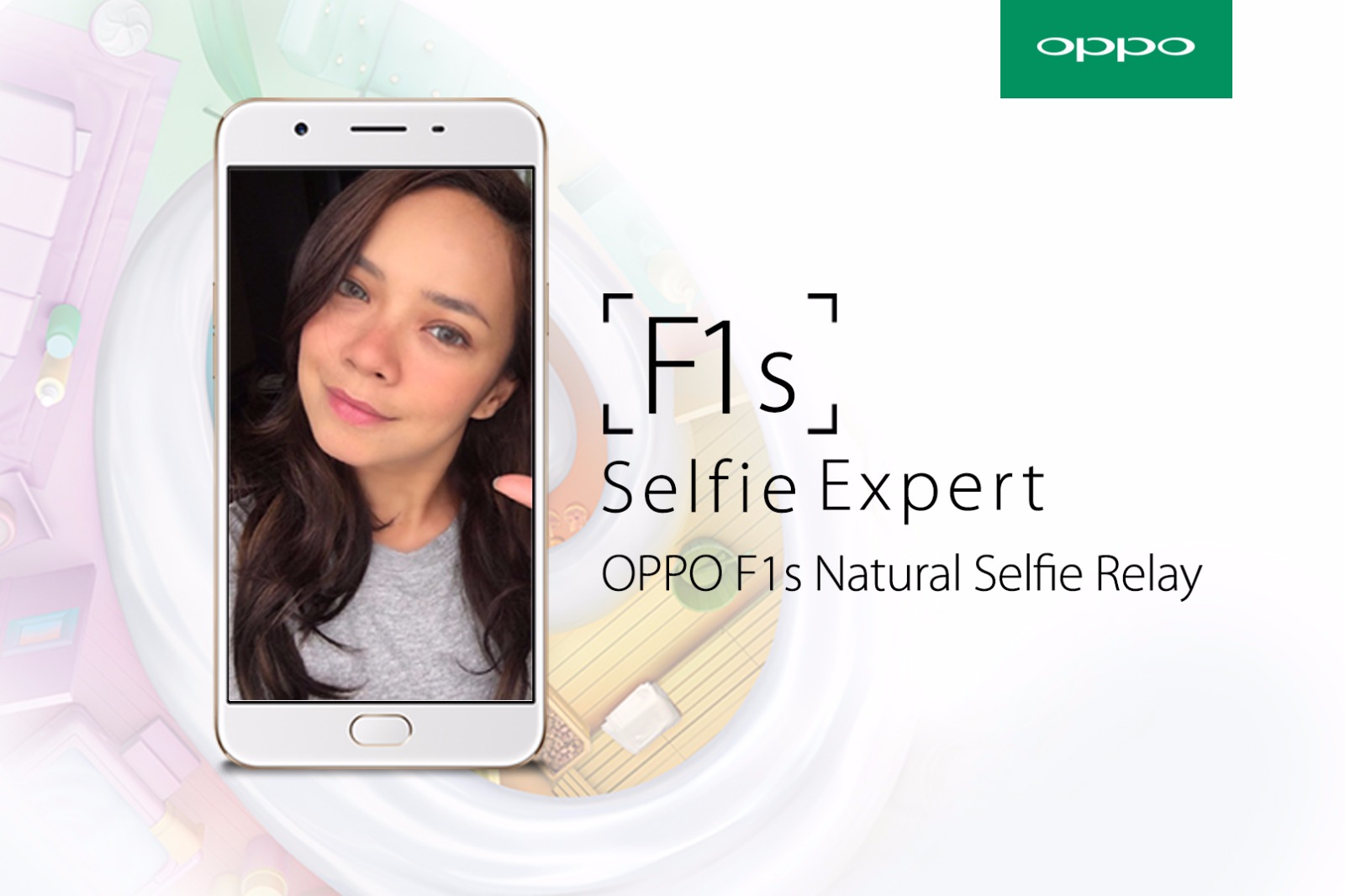 A natural selfie can be taken beautifully with the OPPO F1s. All Ofans need to do is take the following steps to stand a chance to win an OPPO F1s.
STEP 1: Take a natural selfie and pose with your palm or a piece of paper showing the hashtag [#NaturalSelfie] written on it.
STEP 2: Upload it to the OPPO F1s Natural Selfie Relay microsite (oppomalaysia.com.my/NaturalSelfie/).
STEP 3: Share your selfie to Facebook. In the caption, tell us what you like about taking a natural selfie in 25 words or less and tag @MalaysiaOPPO. Include the hashtags [#NaturalSelfie #OPPOF1s #SelfieExpert]. Tag two of your friends to do the same.
The OPPO F1s is the latest Selfie Expert which features a 16 MP front camera and a Beautify 4.0 function. Priced at RM1,198.00, the OPPO F1s steps up the selfie revolution, bringing OPPO's leading photography technology to an even wider range of consumers. It is available at the OPPO Online Store, all OPPO Concept Stores and at any authorized dealers.
Take a look at the difference when the artistes take a natural selfie with Phone A compared to the OPPO F1s.
Head over to the OPPO F1s Selfie Relay microsite now and you might be the lucky winner of an OPPO F1s.
Remember to read the terms and conditions before participating.
To participate, log on to oppomalaysia.com.my/NaturalSelfie/
For more updates, follow us on:
Facebook : fb.com/malaysiaoppo
Twitter : twitter.com/OPPOMalaysia
Instagram : @oppomalaysia